BACK TO BLOG
A proper introduction to a creative company
Written By Jean Sexton
Posted 01/12/16
Updated 08/09/23
Events & Activities
Please enjoy this archived content. Our Fashionable Romance exhibition was on display from February 2016 through July 2016.
For all those who love the PBS series Downton Abbey—and the beautiful costumes worn by the actors—we'd like to introduce you to Cosprop Ltd. and the creative team who created many of the historically accurate designs that helped the show achieve such an authentic look and feel.
Founded in London in 1965 by John Bright, Cosprop Ltd. is one of the most respected costumiers to film, television, and theater. They specialize in creating and providing authentically detailed costumes that span the 1500s to the 1960s.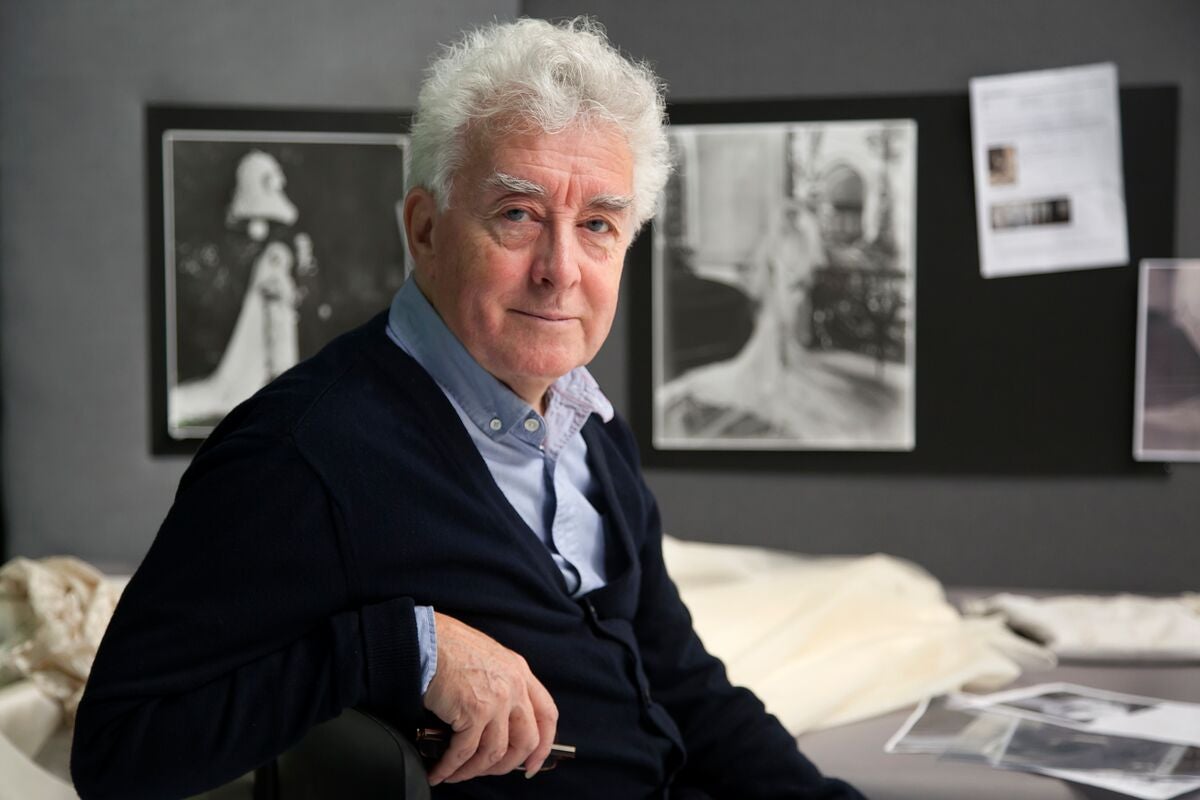 Bright serves as Managing Director for Cosprop's staff of more than 40 tailors, milliners, dyers, and seamstresses who are integral in carrying out the vision of esteemed costume designers and directors. Since its inception, Cosprop has outfitted some of the most recognizable names in the business including Dame Maggie Smith, Dame Judi Dench, Vanessa Redgrave, Johnny Depp, and the cast of Sense and Sensibility, Gosford Park, and Downtown Abbey.
Bright is also an academy-award-winning designer in his own right. His most celebrated collaboration is with the producer/ director team Merchant Ivory and his design partner Jenny Beaven, with whom he has designed more than ten productions including Howard's End and the Oscar-award winning costumes for A Room with A View .
In celebration of Biltmore's long history as a location for weddings and romantic getaways, the estate is hosting a new costume exhibition highlighting love stories from iconic films. Fashionable Romance: Wedding Gowns in Film, presented by Belk, showcases wedding dresses and attire from major motion pictures spanning centuries of design. More than 40 award-winning costumes—all designed by Cosprop Ltd.—from 19 classic films will be displayed throughout the grand rooms of Biltmore House.
The exhibition illustrates changing styles in wedding fashions from the 1700s through the 1940s, highlighting the exquisite attention to detail that Cosprop Ltd., London, brings to its film costume projects. Accenting the costume displays will be elaborate floral arrangements complementing each film's era, created by Biltmore's Floral design team.
"Of all the costumes on display, my favorite is the dress from Mary Shelley's Frankenstein; it is stunning with its wide panniers and gold threadwork. It's amazing to see the extravagant forms that were fashionable in that era and the fine embroidery," said Leslie Klingner, Curator of Interpretation.
Our exhibition continues in Antler Hill Village & Winery with stories and objects from 60 years of Vanderbilt family weddings:
George Vanderbilt and Edith Stuyvesant Dresser's 1898 engagement and wedding ceremony in Paris
Cornelia Vanderbilt (daughter of George and Edith) and John Frances Amherst Cecil's 1924 Asheville wedding, highlighted by the re-creation of her beautiful wedding gown and veil by Cosprop Ltd., London
William A.V. Cecil (grandson of George Vanderbilt) and Mary Lee Ryan's 1957 ceremony, featuring the Lee family veil also worn by her cousin, Jacqueline Lee Bouvier for her marriage to John F. Kennedy
"Working with John Bright and his team to recreate Cornelia's wedding dress has been such an honor," Leslie said. "John has a very sophisticated eye, a deep knowledge of period fashion, and a tremendously talented team at Cosprop. The process of making the dress has been fascinating and it's astounding to see what they have been able to recreate, particularly as we were relying on photographs and 1920s newspaper accounts of the wedding for most of the details. Cornelia's dress couldn't have been in better hands!"