BACK TO BLOG
Planning a Visit to Biltmore During COVID-19
More From Biltmore

09/01/20
Written By Heather Angel
Due to the evolving nature of public health mandates, information contained in this blog has changed. Please visit our Health & Safety section for the most up-to-date information.
To say that traveling during COVID-19 holds a lot of uncertainty is an understatement. As many people are planning safe travel for themselves and their loved ones, there are countless considerations that for most, would have never crossed our minds a year ago: What are the local mandates? Will there be hand sanitizer available? Will we be able to keep six feet away from others?
If you're considering a visit to Biltmore, we would be delighted to welcome you to our 8,000-acre oasis. Rest assured each phase of Biltmore's reopening has been thoughtfully planned to support a safe, enjoyable experience in this renowned setting.
To help with your Biltmore visit planning, we're providing guidance on what to expect when traveling to America's Largest Home® during COVID-19.
Safety First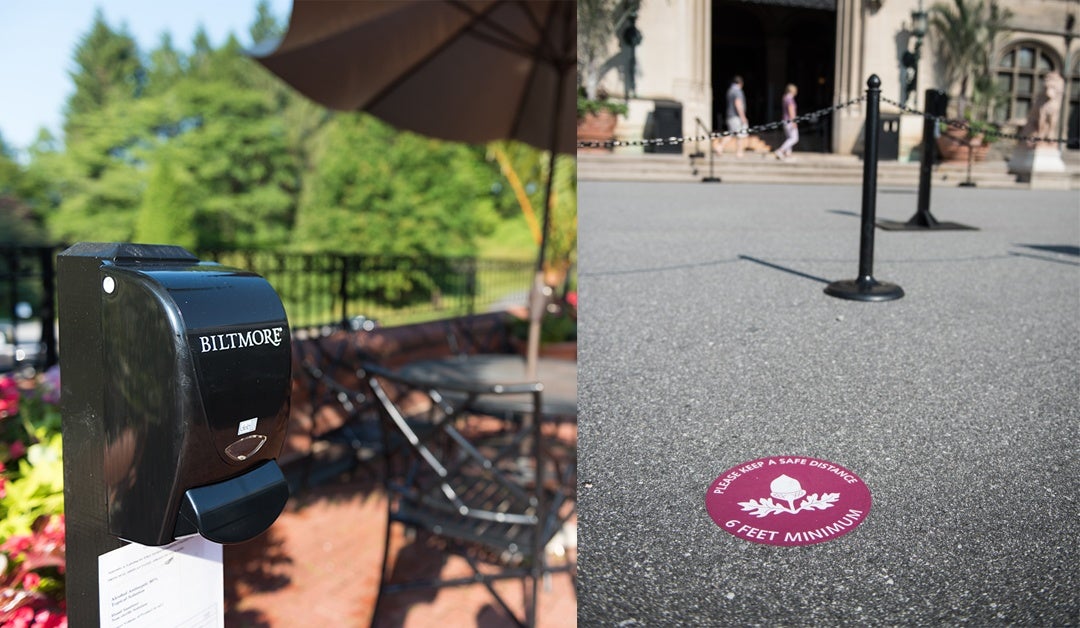 "The collective well-being of our guests, employees, and community is very important to us, and we are committed to public safety standards that bring us all peace of mind." – Bill Cecil, President & CEO of Biltmore and great-grandson of George and Edith Vanderbilt
At Biltmore, we understand that safety is a top concern for you and your family as you plan a trip because it's the top concern for us as well. During these times, we must all do our part to keep each other safe, which in turn allows us to remain open and welcome our guests.
A few key changes you'll notice that are becoming more common in this "new normal" include requiring face coverings for all guests and employees indoors (this is mandated in North Carolina), signage and reduced daily capacity to help with social distancing, and updated clear bag policy for Biltmore House. For a full list of the health and safety measures we have in place, visit our updates at Health & Safety.
Planning Your Visit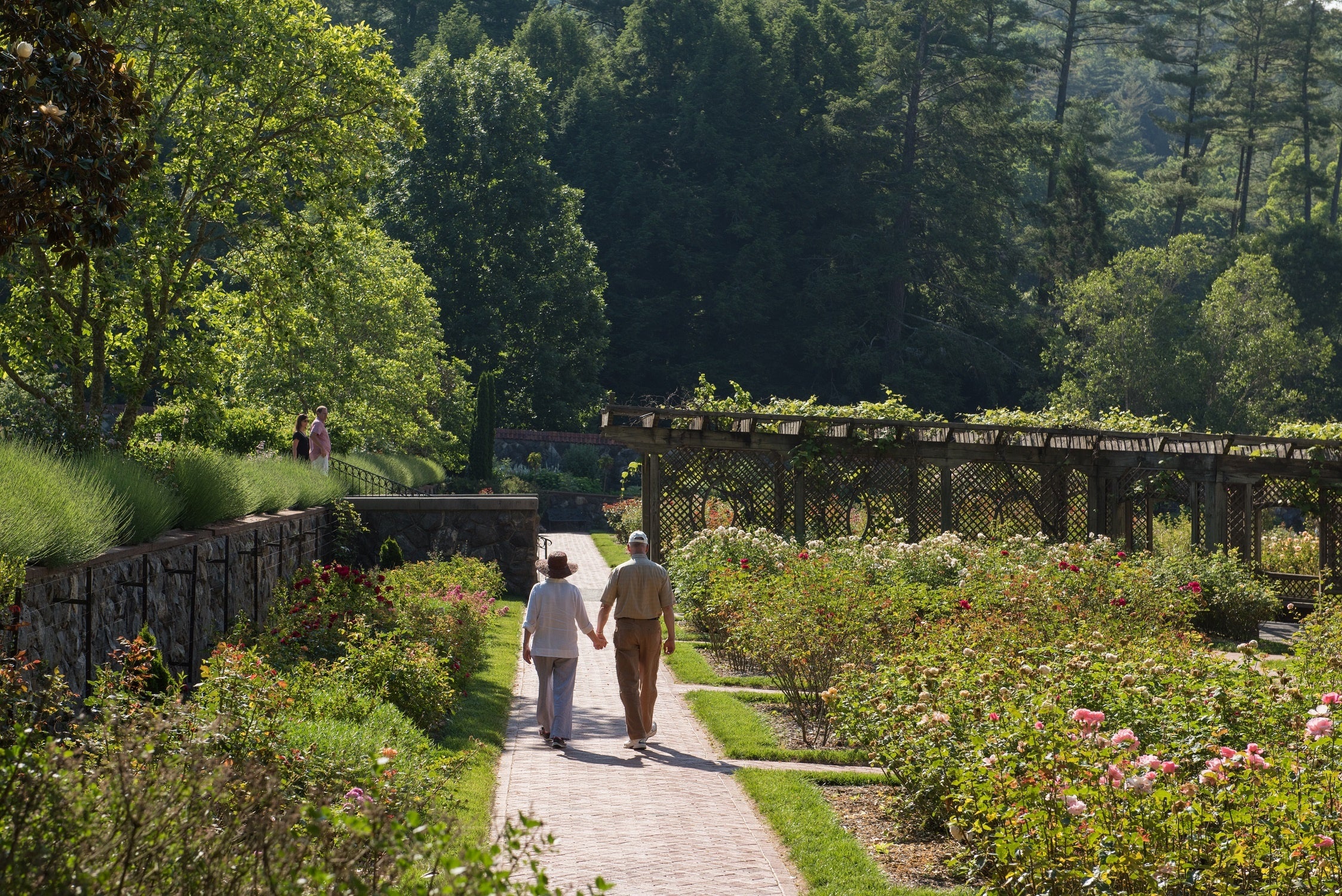 All guests, including Passholders, will need advance reservations for entry to Biltmore House. This isn't a new policy, but it is vital for helping us limit capacity and manage comfort and distancing between guests inside the historic home. We always recommend purchasing your admission and making your reservation in advance prior to your visit.
To make planning your visit a bit easier, we suggest scheduling your day around your reservation time because that is your time slot for entering Biltmore House. Here are a few suggestions:
If you have a morning reservation, you may plan to start the day with your house tour followed by exploring the gardens, grounds, shops, and Antler Hill Village & Winery afterward.
If your reservation is mid-day, you may opt to come early to explore the gardens and grounds before your house entry and then finish your day with a visit to Antler Hill Village & Winery.
If your reservation is in the afternoon or evening, you might enjoy starting your day in Antler Hill Village before making your way to the house and gardens area.
With 8,000 acres explore, it can be easy to underestimate how much time to spend at Biltmore. We suggest planning to spend a minimum of 4-6 hours discovering all that the estate has to offer. And, don't forget, you can always come back the next day with a discounted ticket upgrade, an overnight stay, or an upgrade to a Biltmore Annual Pass.
Being There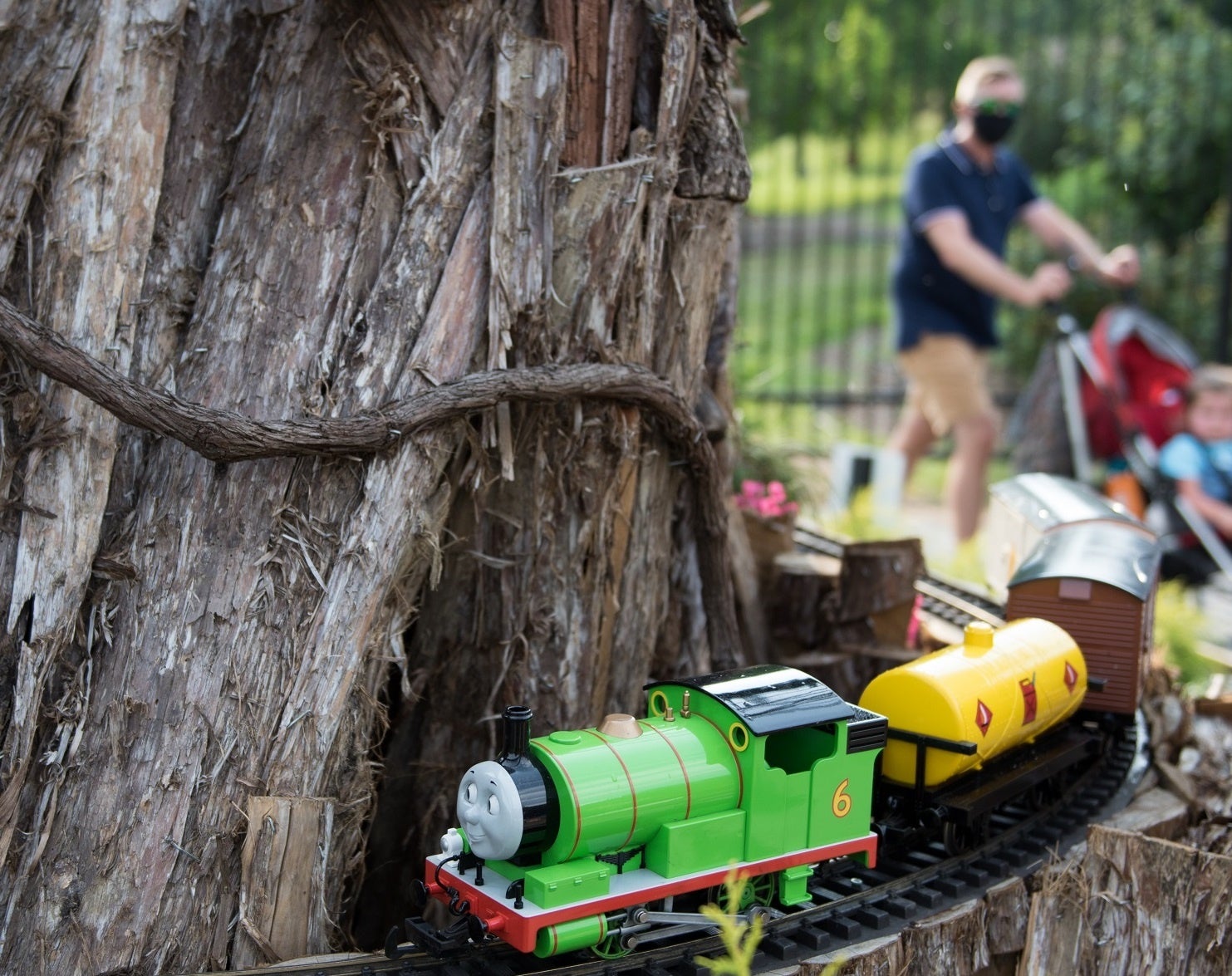 "Biltmore has long been recognized for our attention to detail, and we know this means more now than ever before."– Bill Cecil, President & CEO of Biltmore and great-grandson of George and Edith Vanderbilt
While some things have changed, our commitment to providing gracious hospitality to our guests remains the same. We know that these are stressful and uncertain times, and we are so grateful to our guests who return the spirit of gracious hospitality back to our employees with extended patience and flexibility.
In a recent article on The Points Guy, writer Nick Ewen recapped his personal experience visiting with his family in July. "Across the entire grounds, Biltmore had taken time to layout clear markers to ensure separation between guests." He then notes that "the estate has taken clear steps to protect guests and has created an environment that minimized our risks while still creating a memorable experience for me and my family…"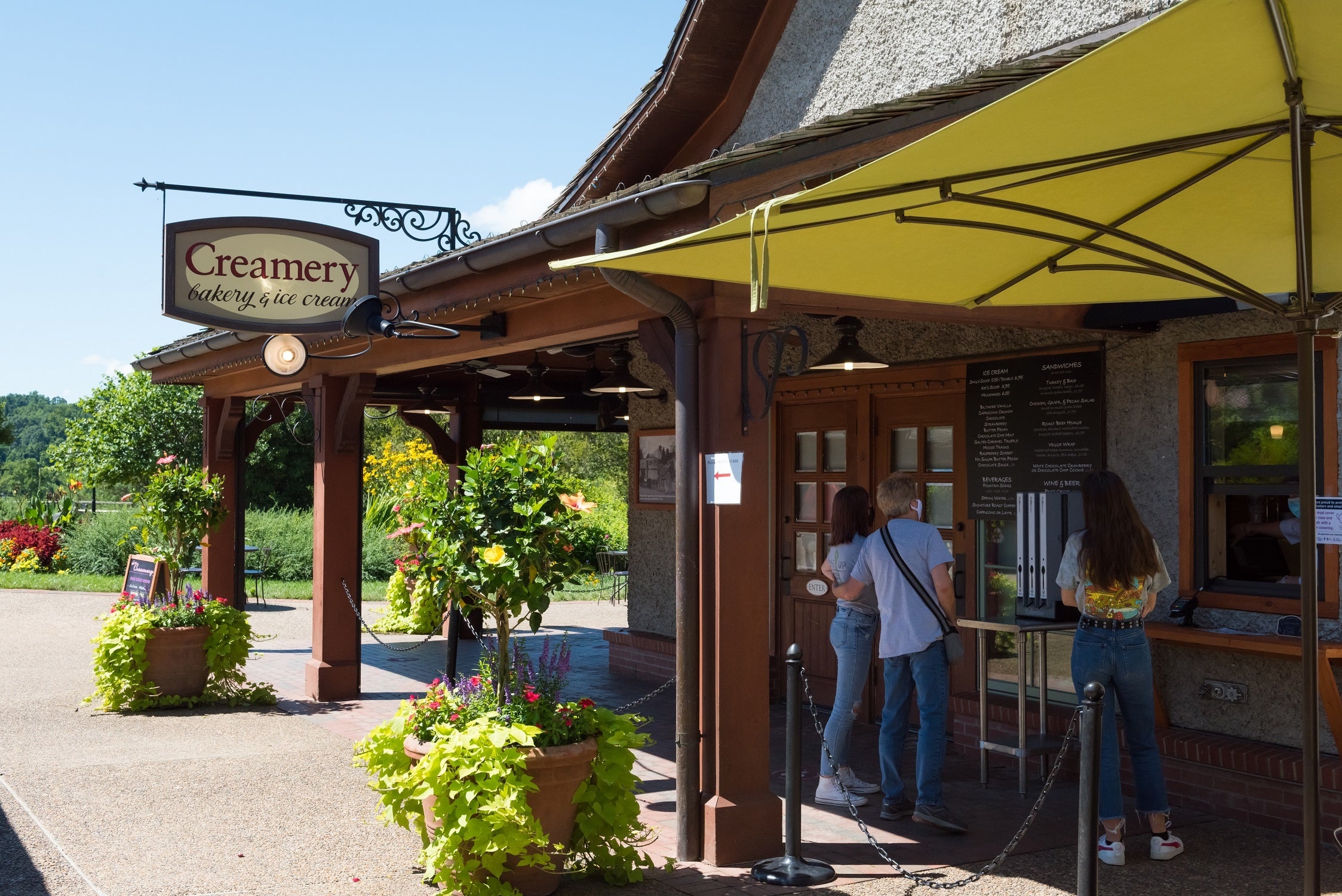 As we continue our phased reopening, you will see changes to what is open on the estate as well as the hours of operation. We strongly recommend visiting Biltmore.com/welcome prior to arrival to check on the most current information on what is available during your visit, and to learn whether certain activities, including complimentary wine tastings at the Winery, require additional reservations.