BACK TO BLOG
Restoring the Oak Sitting Room in Biltmore House
All Things Biltmore • 04/19/21
Written By Jean Sexton
Restoring the Oak Sitting Room in Biltmore House is an extensive project that has taken our Museum Services team nearly 15 years to complete.
Restoring the Oak Sitting Room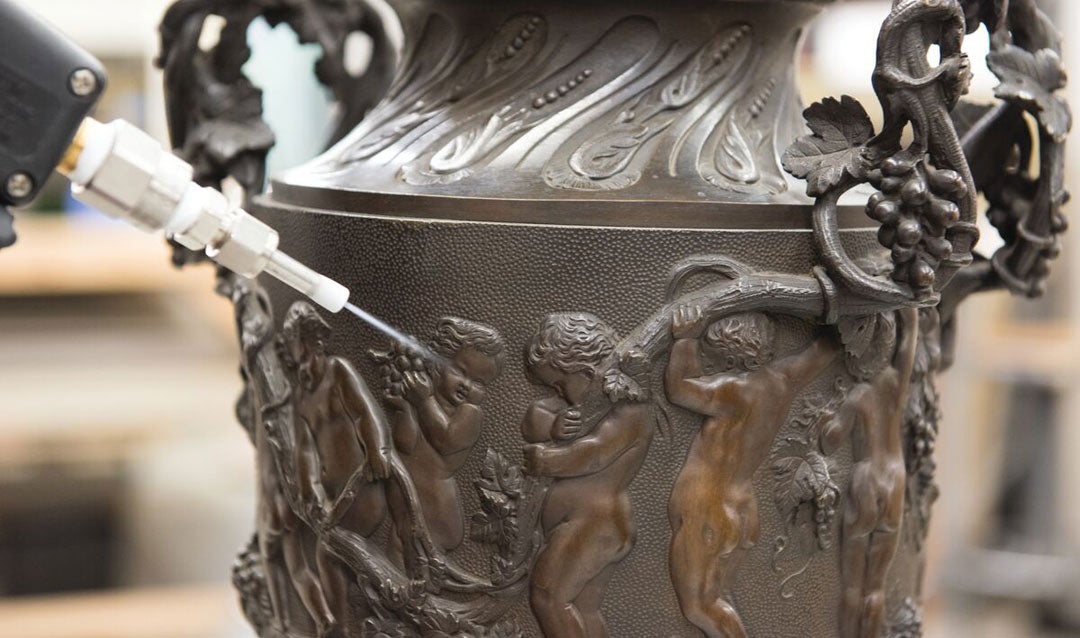 "Located between Mr. and Mrs. Vanderbilt's Bedrooms, the Oak Sitting Room is part of the family apartment in Biltmore House that served as a private sitting room for George and Edith Vanderbilt," said Lori Garst, Associate Curator.
During the Vanderbilt era, head housekeeper Emily King met with the Vanderbilts daily in this room to plan the day's activities and meals.
A private room for family and friends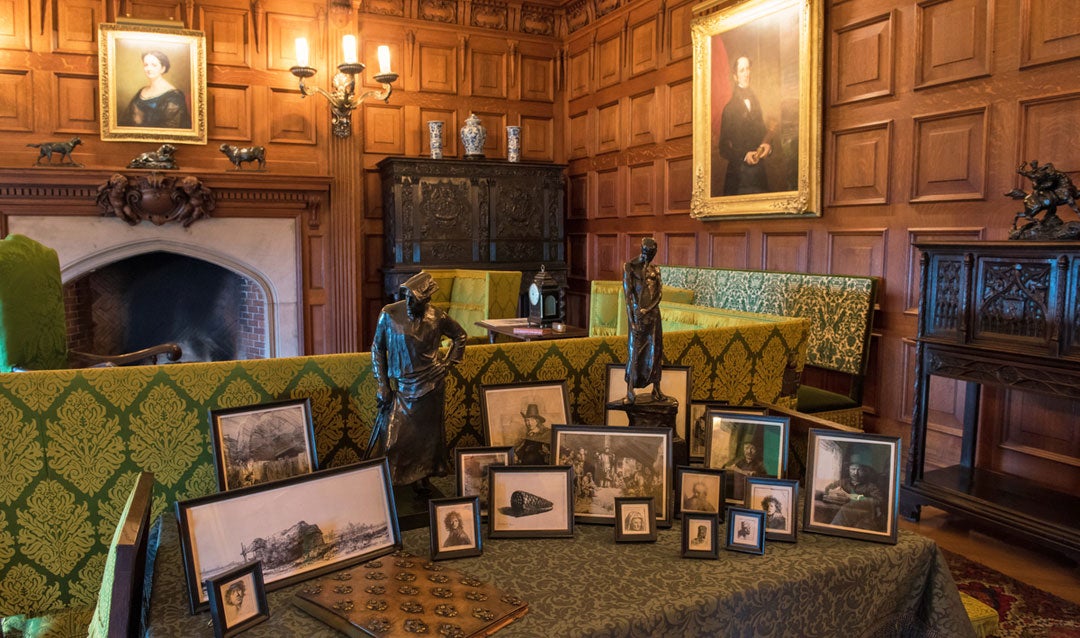 According to Lori, the Oak Sitting Room served as one of the few private areas where the family might take time away from the responsibilities of hosting a house party or interacting with their guests.
"Access was, essentially, by invitation only and primarily reserved for family members and the Vanderbilts' closest guests," Lori said.
Gallery of prized collections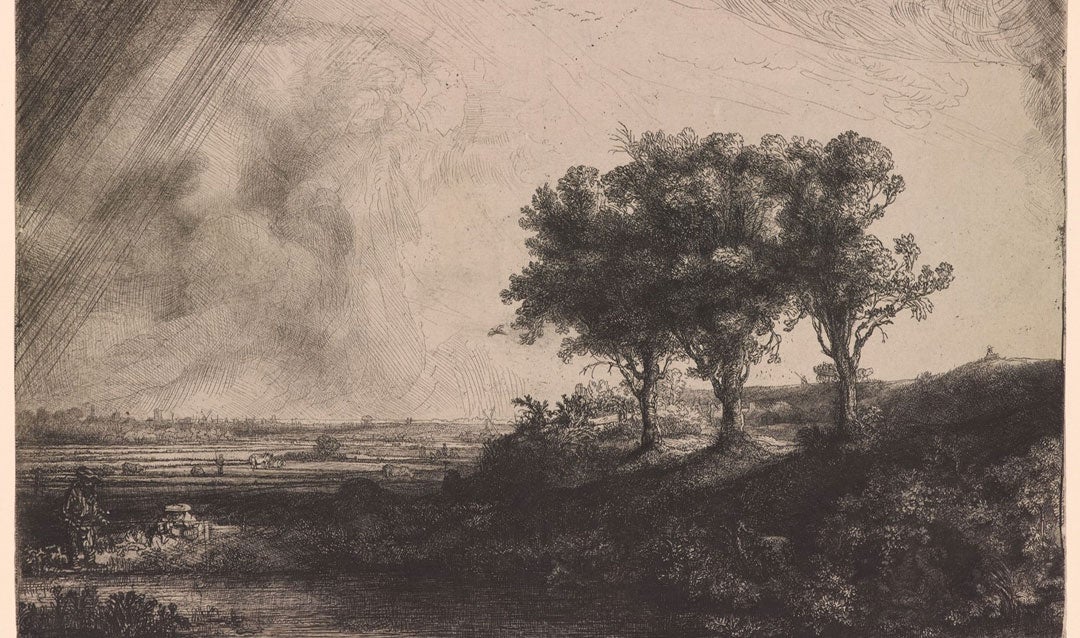 The room also functioned as a gallery where George Vanderbilt showcased some of his most prized collections, including a number of Rembrandt etchings.
"Over the course of approximately 20 years, George Vanderbilt amassed one of the finest collections of Old Master prints, particularly etchings made by Rembrandt," said Lori, "but in 1906, George sold his Rembrandt collection to fellow collector J.P. Morgan."
The collection remains in the Morgan Library and Museum in New York and, with support from their staff, a selection of more than 30 of these etchings have been reproduced and are now presented in tabletop frames, just as they were originally displayed in the Oak Sitting Room.
Oak Sitting Room restoration highlights
Here are just a few of the highlights of this project: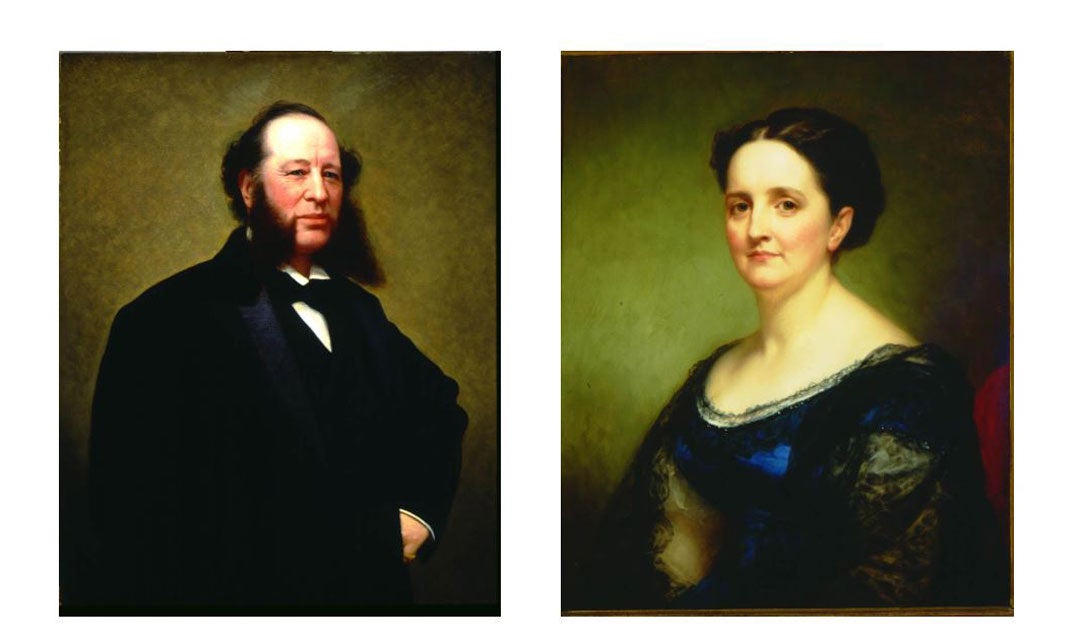 Portraits of George Vanderbilt's parents, formerly hanging in the Breakfast Room, have been placed over the fireplace mantels at each end of the room.
A magnificent suite of 17th-century style furniture in a rich green and gold damask, modeled after the famous settee in Knole House that George admired while visiting England in 1889, has been restored for this project.
Bronze lamps from William Henry Vanderbilt's Fifth Avenue mansion in New York.
A pair of stunning silver gilt filigree candelabra are on display along with several bronze sculptures from George Vanderbilt's collection.
An elaborate Boulle-style desk with intricate brass inlay–a massive restoration project in its own right–is a showpiece in this room.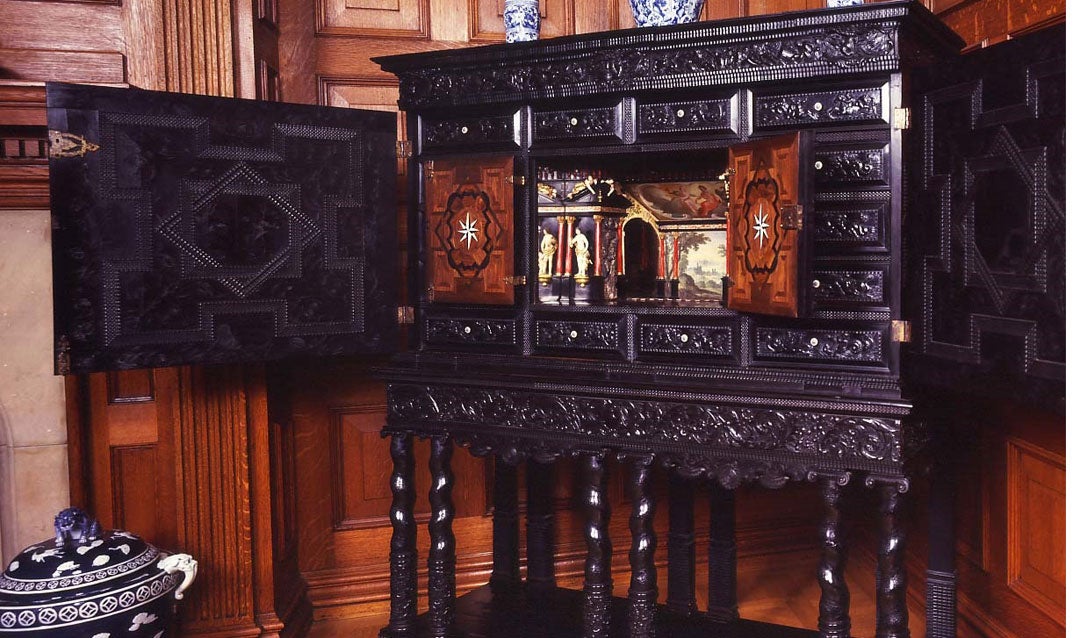 "One of our guests' favorite pieces–the ornate ebony cabinet-on-stand made in the Paris workshops in the 17th century that has graced the room for decades–remains on display in in the Oak Sitting Room," noted Lori.

Oak Sitting Room is a must-see experience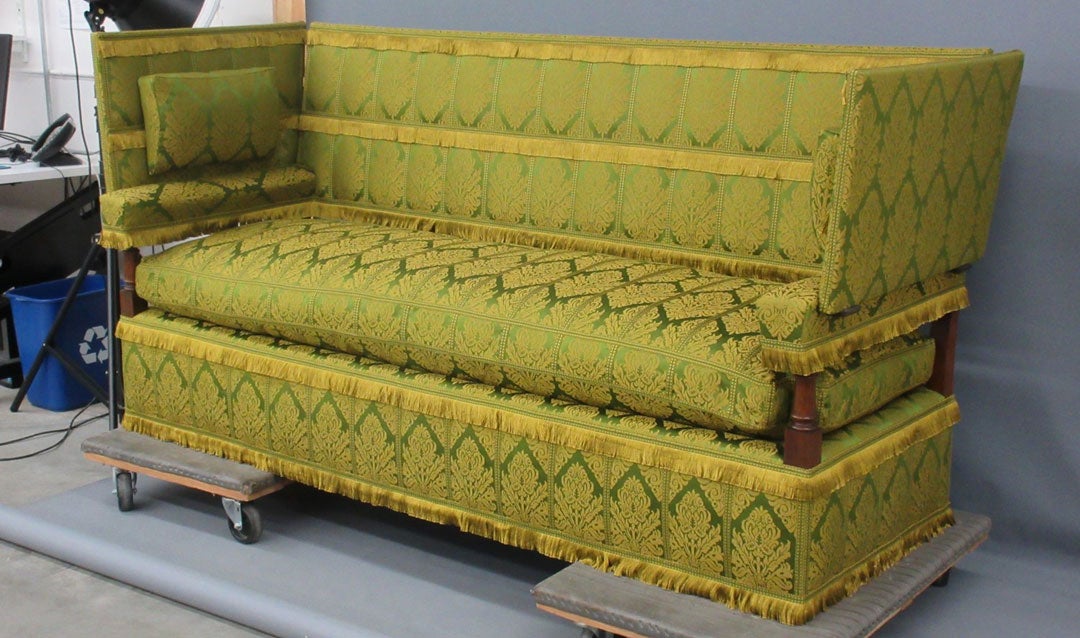 This complete reinterpretation of the Oak Sitting Room creates a must-see experience inside a familiar space as this private living room will now be displayed as it would have been experienced during George Vanderbilt's lifetime.
"It showcases Biltmore's founder as not only an aristocrat, but a lifelong scholar, collector, and patron of the arts." Lori said.
Gain a new understanding of the Vanderbilts' lives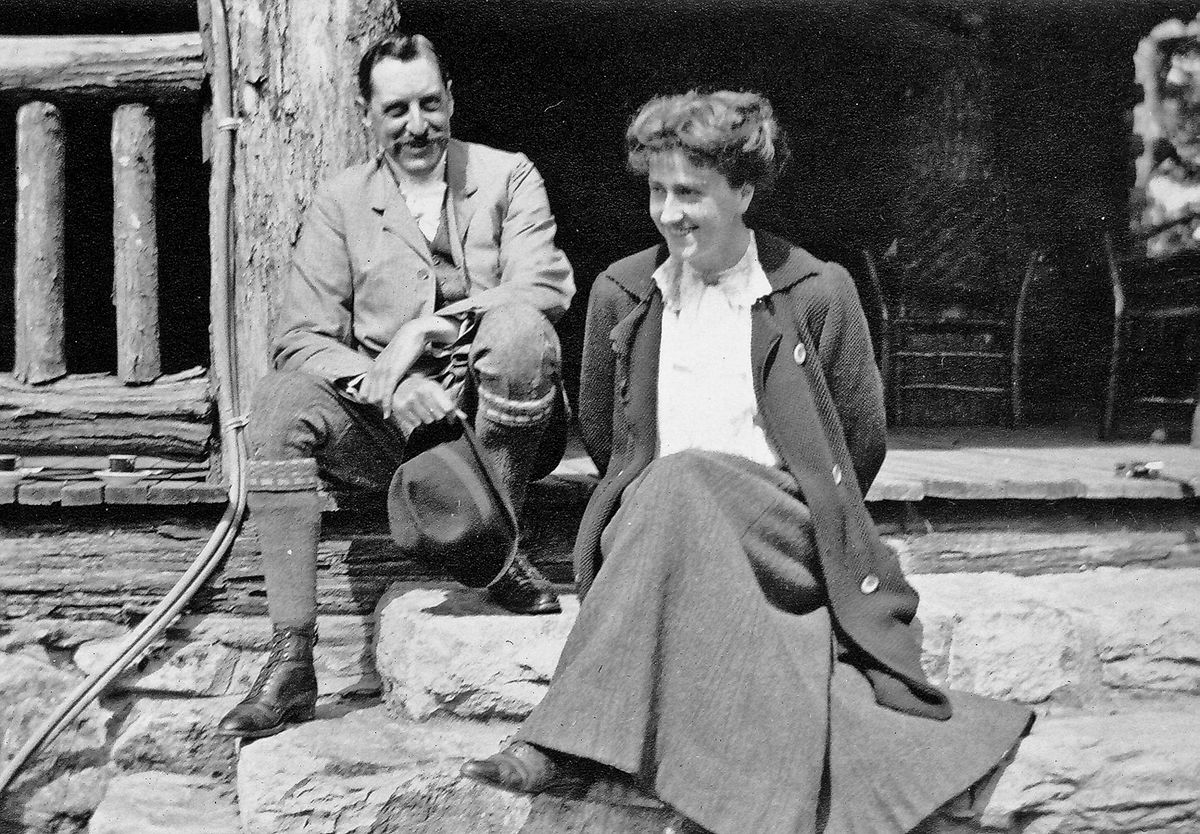 In addition to restoring objects of art, furnishings, and textiles to their original grandeur and locations according to archival photos and letters, this large-scale restoration project provides an opportunity to help our guests better understand the day-to-day lives of the Vanderbilts.
Plan your Biltmore visit now
Make your Biltmore House reservations now to be among the first to see the restoration of the Oak Sitting Room.
In addition to the Oak Sitting Room, be sure to visit The Vanderbilts at Home and Abroad exhibition, which features stories and objects from the Vanderbilt family's life at Biltmore and their world travels, at The Biltmore Legacy in Antler Hill Village.
Featured image: Rembrandt etching reproduced in partnership with The Morgan Library and Museum in New York City