BACK TO BLOG
Révant Revealed: Discover Biltmore's New White Wine!
All Things Biltmore • 03/08/21
Written By Jean Sexton
Discover Biltmore's new white wine, Révant–a delightful way to savor our passion for winemaking and the intricate details of George Vanderbilt's magnificent estate.
Creating a white wine for all seasons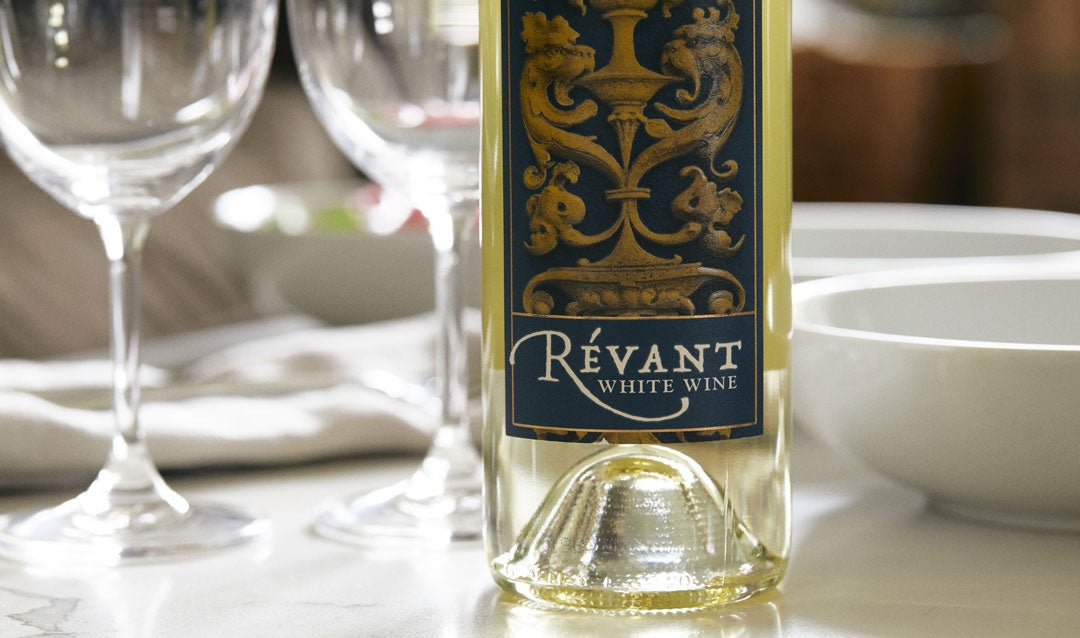 "In the past, we've always released a special white wine to celebrate spring," said Chris Price, Biltmore Wines Marketing Manager. "This year, we wanted to create a more timeless offering that's not just for one season, but perfect for sipping any time of year."
Handcrafting this exceptional wine
"Biltmore Winemaker Sharon Fenchak handcrafted Révant to be a smooth, off-dry white wine featuring aromas of citrus, tart green apple, and white peach," Chris said. "Crisp and refreshing with tastes of Meyer lemon and persimmon, this easy-drinking wine is perfect for sipping and savoring any time of year."
Révant label design series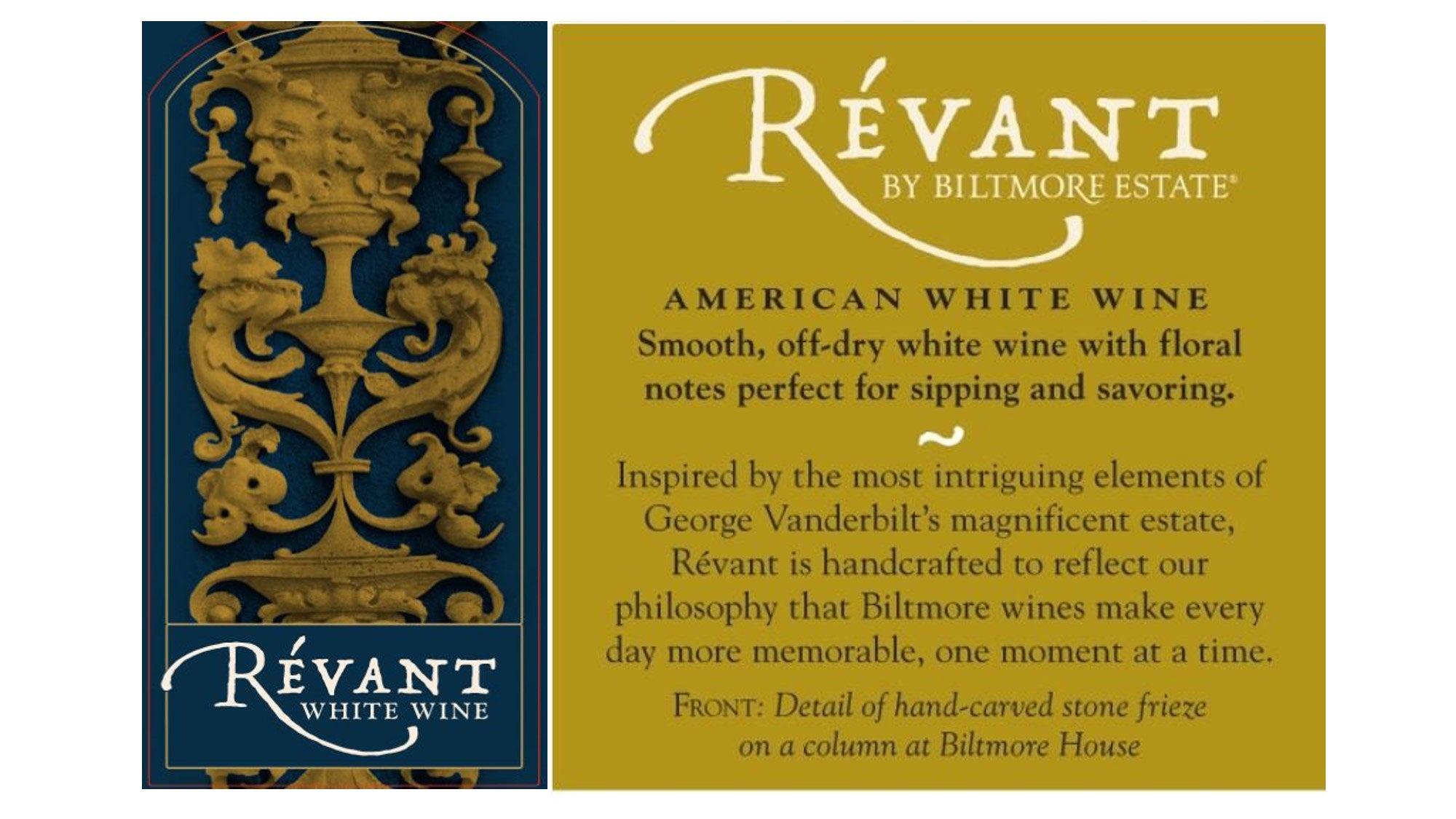 Inspired by the most intriguing elements of George Vanderbilt's magnificent estate, Révant is handcrafted to reflect our philosophy that Biltmore wines make every day more memorable, one moment at a time.
"The label features an enhanced photograph of a detail from one of the hand-carved stone friezes on the facade of Biltmore House," Chris said, "while the name was drawn from the French word for dreams."
Each year, we plan to release Révant with a different label that commemorates some beautiful design aspect of America's Largest Home®. In addition to enjoying this delightful white wine, you can also celebrate the distinctive beauty of Biltmore.
Pair this crisp white wine with food, family, and friends!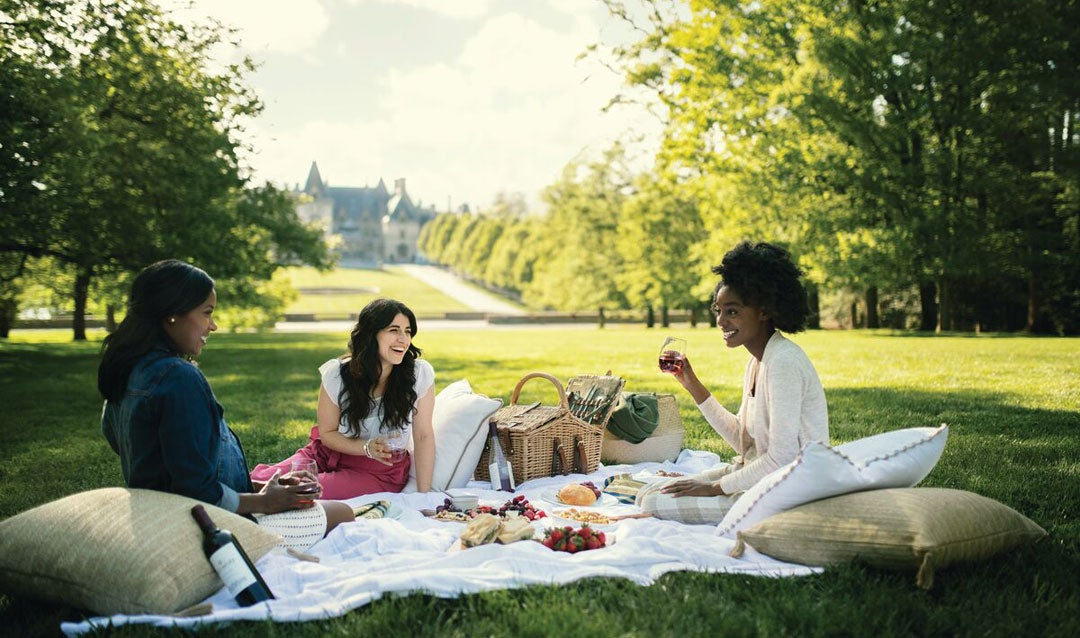 Because of its crisp, refreshing flavor and smooth body, we suggest pairing Révant with seafood pasta salad, sushi, bagels with lox and cream cheese, and brie.
"Révant is a perfect white wine to liven up a brunch, garden stroll, and warmer-weather holidays such as Easter and Mother's Day," said Chris. "It's an exceptional wine to savor outdoors."
Purchase Biltmore wines today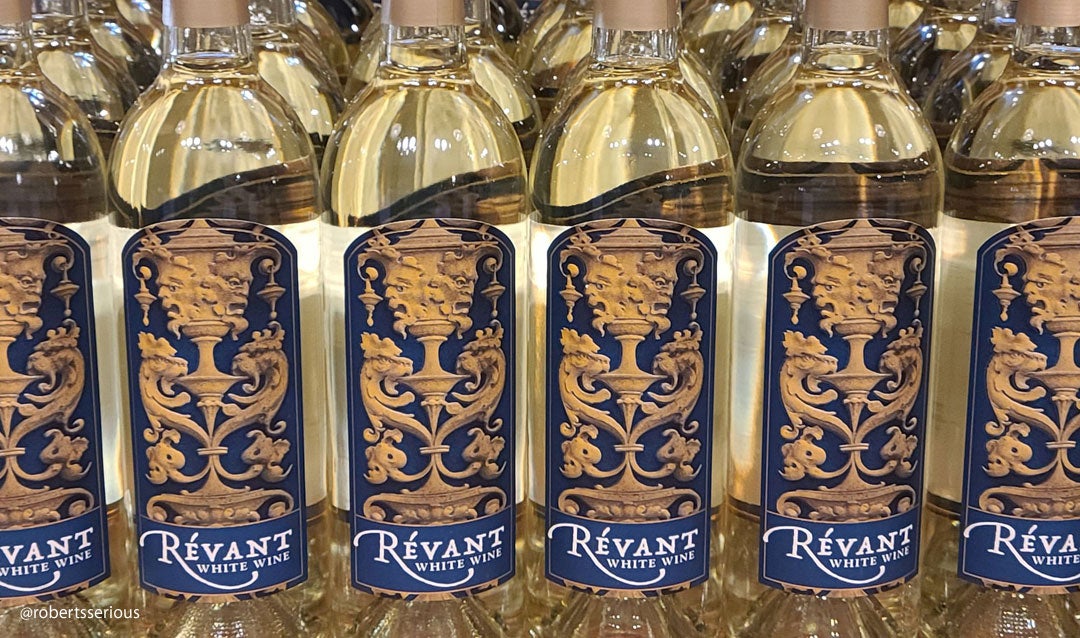 Find Révant–our newest white wine–and all our other fine wines in estate shops, online, or close to home with our Retail Locator.