BACK TO BLOG
Sip Biltmore's Special Spring Wine
All Things Biltmore • 02/28/20
Written By Jean Sexton
The release of Biltmore's special spring wine is one of our favorite seasonal traditions.
Handcrafted to capture the essence of the season, this year's release is an aromatic, lightly sweet white blend of Gewürztraminer, Muscat Canelli, Riesling, Sauvignon Blanc, Sémillon, and Viognier that opens with fragrances of coconut, pineapple, vanilla, and clove, and delicious flavors of rich tropical fruit.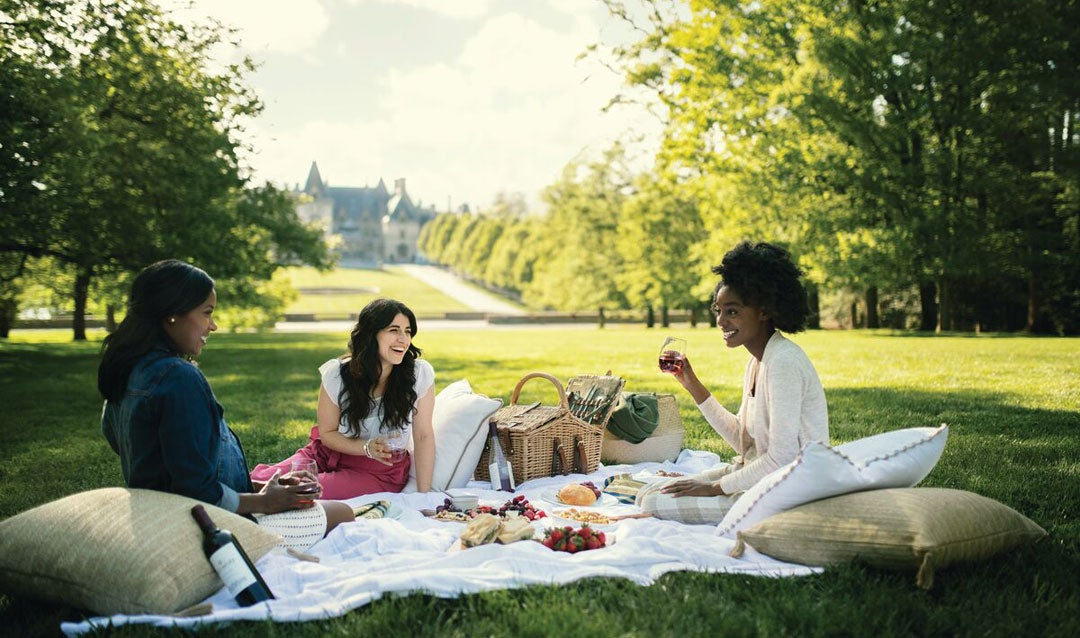 Always a guest favorite, we suggest pairing Biltmore's special spring wine with warm weather fare and outdoor picnics.
A special spring wine label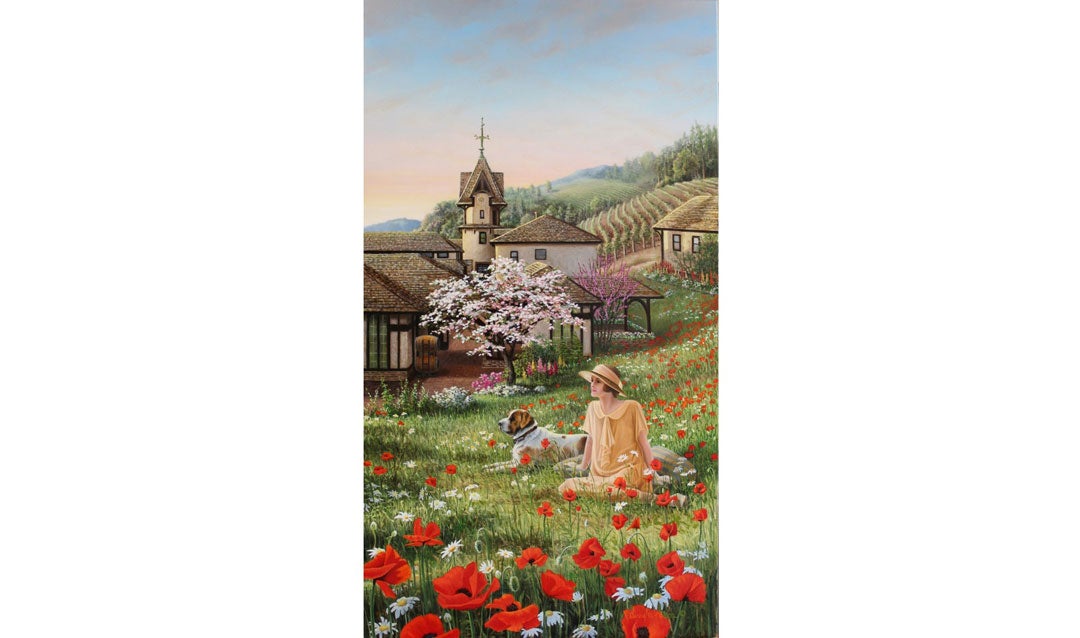 To complement our 2020 spring wine release, the label features original artwork by Denise Nelson of Sherrills Ford, North Carolina. Her painting showcases a wonderful view of the Winery's iconic clock tower along with a field of beautiful blossoms for our annual Biltmore Blooms celebration.
"Each year, we ask a different artist to share their vision for our spring wine label," said Jill Whitfield, senior marketing manager for Biltmore Wines.

"We loved Denise Nelson's detailed style, and we wanted her to create a vintage 1920's scene that pairs perfectly with spring and Biltmore Blooms, plus Downton Abbey: The Exhibition hosted at Biltmore now through April 7, 2020."
Interpreting the season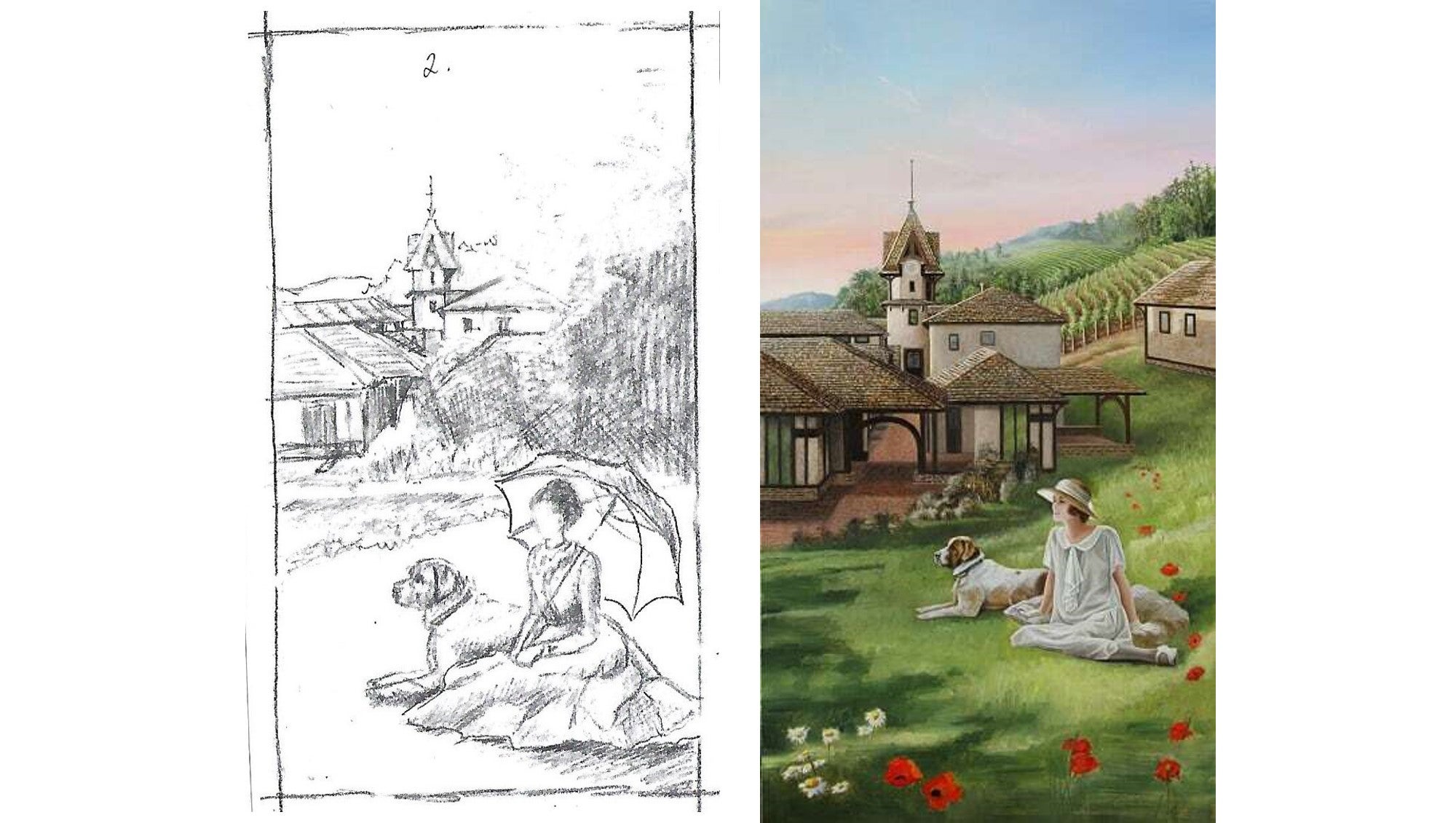 Working with Biltmore Wines and Lisa Vogel, art director, Denise began to turn her ideas into artwork.
"Denise has collaborated on several other projects for us," noted Lisa, "and she can really capture the essence of a season in her paintings."
Delightful details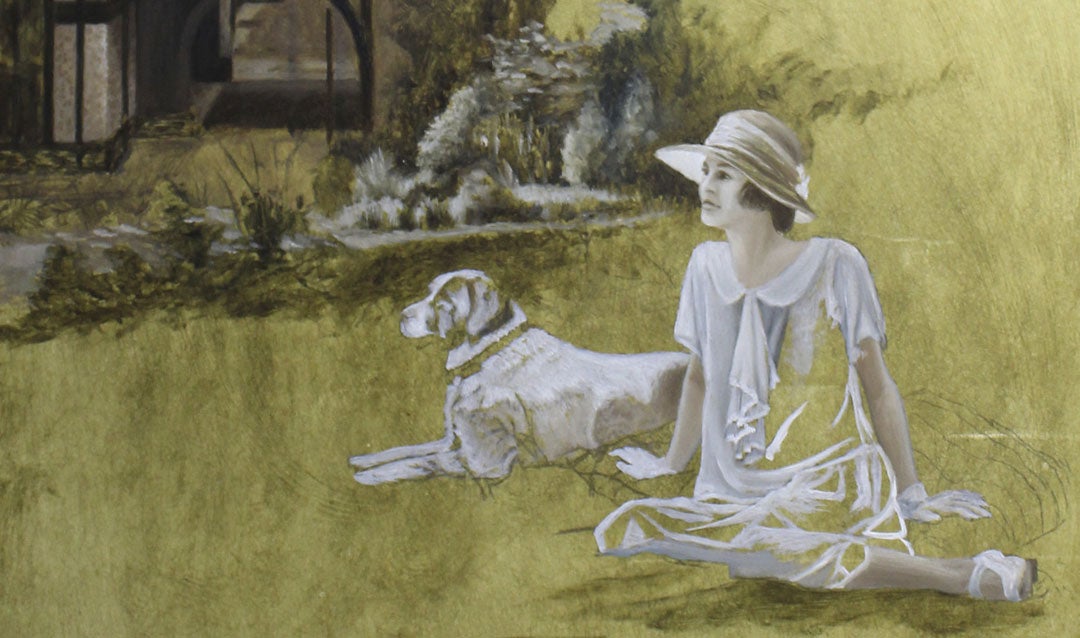 "From the vivid red poppies in the foreground to the vineyard in the background, this label echoes the natural splendor of spring at Biltmore," said Jill. "And we absolutely adore the woman and her St. Bernard companion relaxing in front of the clock tower—I think we'd all be happy to enjoy such a special moment with a glass of Biltmore wine!"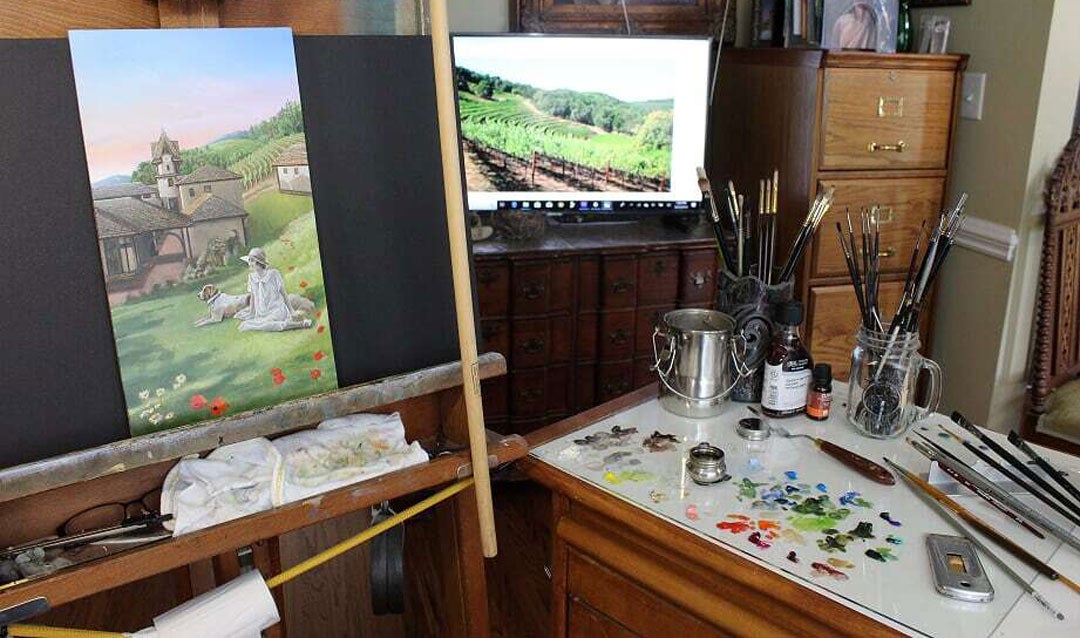 Sip the essence of spring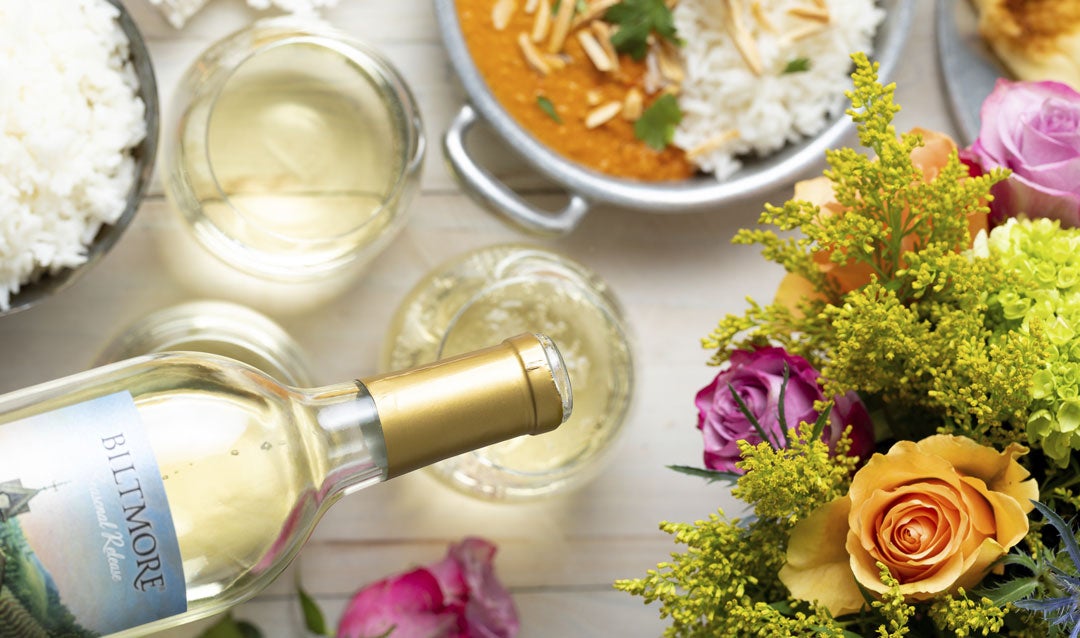 Purchase our 2020 spring release or any of our award-winning wines at estate shops, online, or close to home through our Retail Locator.



Downton Abbey: The Exhibition
Connect with characters, fashions, and historic events from the global hit television show and new feature film.
View Details