Biltmore welcomes Leonardo da Vinci – 500 Years of Genius
ASHEVILLE, N.C. (July 7, 2022) – Take a look inside one of the world's most well-known minds when Leonardo da Vinci – 500 Years of Genius opens for a seven-month run at Amherst at Deerpark on the grounds of Biltmore.
The third installment of Biltmore's Legends of Art & Innovation exhibition series, Leonardo da Vinci explains and draws together all aspects of da Vinci's life and times, his key achievements, and how his talents, thoughts, innovations and inventions are still just as relevant today, some 500 years later.
This immersive experience includes replicas of da Vinci's large-scale machine inventions and detailed reproductions of his masterpiece paintings, codices and drawings.
Twenty models of the machines that da Vinci designed are featured, each model constructed directly from the pages of da Vinci's codices. Artisans who did the work used materials readily available in the 15th century including wood, cotton, brass, iron, canvas and chord.
Da Vinci's achievements in painting are also examined in this exhibition. Of his well-known masterpieces, guests will learn about creation of the Mona Lisa, The Last Supper, and the Vitruvian Man, one of da Vinci's most famous and recognizable illustrations.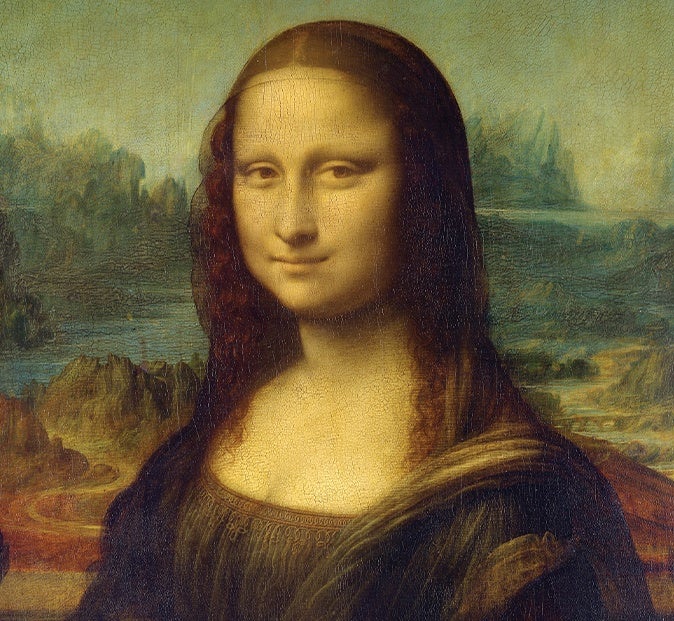 Biltmore benefits from da Vinci's 500 year-old observations
Leonard da Vinci – 500 Years of Genius compliments the ingenuity and innovation that were required to design and build the 250-room Biltmore House. Working with architect Richard Morris Hunt, George Vanderbilt invested in as much modern and cutting-edge technology that was available at the time for his home.
"I think that George Vanderbilt would certainly have been aware of Leonardo da Vinci's works and legacy – likely more so than those living during da Vinci's time," said Meghan Forest, archives and curatorial assistant at Biltmore. "He kept a travel diary during an 1880 trip to Italy in which he discusses his viewing of da Vinci's The Last Supper. Additionally, Vanderbilt's personal art collection includes a set of miniature paintings of history's great artists, authors, and thinkers. Da Vinci is among them."
When Vanderbilt moved into Biltmore House in 1895, it was a model of modern technology. It had electrical wiring, underwater lighting in the swimming pool in the home's basement, telephones, and two elevators, both of which are used daily at Biltmore House. "The basis for some of these would have been rooted in da Vinci's concepts," Forest said.
Brought to Biltmore by Grande Experiences, Leonardo da Vinci: 500 Years of Genius runs through Feb. 20, 2023. Hotel packages on the estate are available for this exhibition. See "Special Offers" under hotel options. More information about the exhibit and tickets are available here.
About Biltmore
Located in Asheville, N.C., Biltmore was the vision of George W. Vanderbilt. Designed by Richard Morris Hunt, America's largest home is a 250-room French Renaissance chateau, exhibiting the Vanderbilt family's original collection of furnishings, art and antiques. Biltmore estate encompasses more than 8,000 acres including renowned gardens designed by Frederick Law Olmsted, the father of American landscape architecture. Today, Biltmore includes Antler Hill Village, which features the award-winning Winery and Antler Hill Farm; The Inn on Biltmore Estate, a four-star property; Village Hotel on Biltmore Estate; Equestrian Center; numerous restaurants; event and meeting venues; and Biltmore For Your Home, the company's licensed products division. To learn more about Biltmore, go to www.biltmore.com or call 877-BILTMORE.
About Grande Experiences
Grande Experiences – the creator and producer of Van Gogh Alive; Monet & Friends – Life, Light & Color; and Leonardo da Vinci: 500 Years of Genius – is a world leader in the creation, design, production, promotion and installation of large-scale exhibitions and immersive experiences with broad cultural appeal along with engaging, entertaining and educational content. From concept to completion, Grande Experiences creates visually and technically stunning masterpieces and presents them around the world. Its experiences have been displayed 190+ times in over 150+ cities, in 32 languages, across six continents enthralling audiences of over 17 million people. Grande Experiences is based in Melbourne, Australia with satellite offices in the UK, Italy and the USA. Grande Experiences also owns and operates Museo Leonardo da Vinci, a prestigious permanent museum in central Rome, Italy and plans to open several permanent immersive galleries in the USA, Europe and Australia in 2021.
Grande's multi-sensory experiences are presented through the organisation's SENSORY4TM system that combines multi-channel motion graphics beamed through up to 40 high-definition projectors with cinema-quality surround sound. grande-experiences.com
WHAT IS SENSORY4™?
Developed by Grande Experiences, SENSORY4™ is a unique system that combines multi-channel motion graphics, cinema quality surround sound and up to forty high-definition projectors to provide one of the most exciting multi-screen environments in the world. The resulting experience is dynamic, informative and visually spectacular. Incredibly detailed images flow through the mass of projectors and merge with digital surround sound to saturate the space in a breathtaking immersive display.