Holiday beauty in the rooms of Biltmore House
Each Christmas, Biltmore shimmers with yuletide beauty created by Biltmore's talented in-house Floral Team. From the spacious halls of Biltmore House to the estate's hotel, inn, restaurants, and Antler Hill Village, guests are delighted by the enchantment that sweeps every part of the estate.
Inside Biltmore House, the floral team's work is front and center, mesmerizing guests as they move from one grand room to another.
"We always take the elements of each space into consideration, but this year, we're giving a fresh voice to what makes individual areas of Biltmore House so distinctive," said Lizzie Borchers, Biltmore's Floral Manager.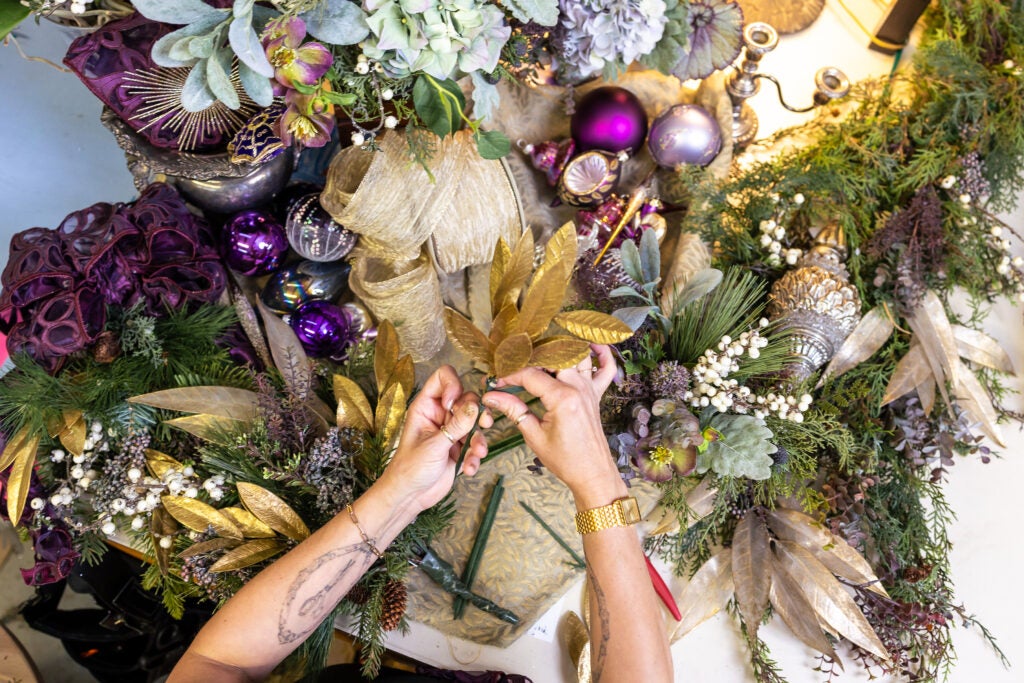 Here are some of the details that guests will see this year in the rooms of America's Largest Home – Biltmore House.
Banquet Hall
The home's massive Banquet Hall will house an elegant 35-foot tall fresh Fraser fir Christmas tree. Every year this tree is adorned with 500 ornaments and 500 lights, a Vanderbilt family tradition dating back to 1895, as noted in Biltmore's archives. Inspired by the yuletide tale, "The Night Before Christmas," the tree and the room itself will glitter in shades of red, emerald, and gold.
Vestibule
The Vestibule leading into the Entry Hall will be swathed in rich jewel tones of raspberry, merlot, antique gold, teal, and plum. A replica of the "Good Luck" arch created by Biltmore employees when George and Edith Vanderbilt got married will be featured in the design.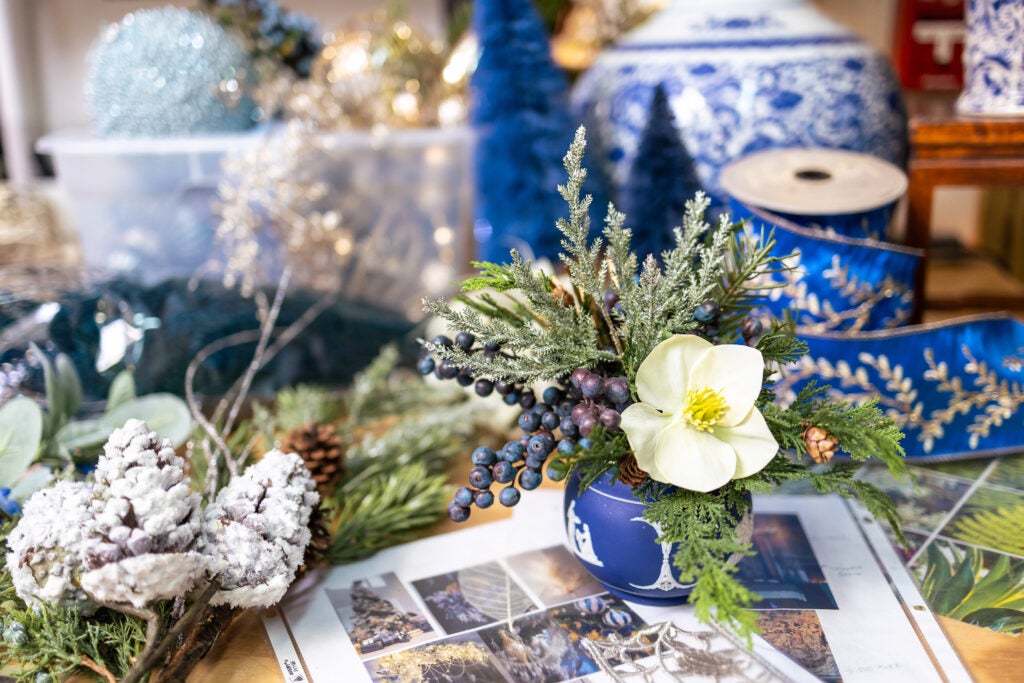 Tapestry Gallery
The Tapestry Gallery is the longest room in Biltmore House at 90 feet long. Holiday décor will reflect Edith Vanderbilt's many accomplishments in her Blue Ridge Mountain home through beautiful royal blue, gold, and silver décor elements.
Library
In honor of Hallmark Channel having filmed "A Biltmore Christmas" at the estate in January 2023, the Library will be dressed in the classic style of the movie's 1940s-era setting. Look for multi-color décor with lots of classic red and green elements and dramatic cascades of silver-sequined tinsel.
Madonna Room
With blue, gold, and apricot tones, this elegant guest bedroom recalls the splendor of the Italian Renaissance era, and the wonders that Biltmore's Italian Renaissance Alive exhibition brings to life.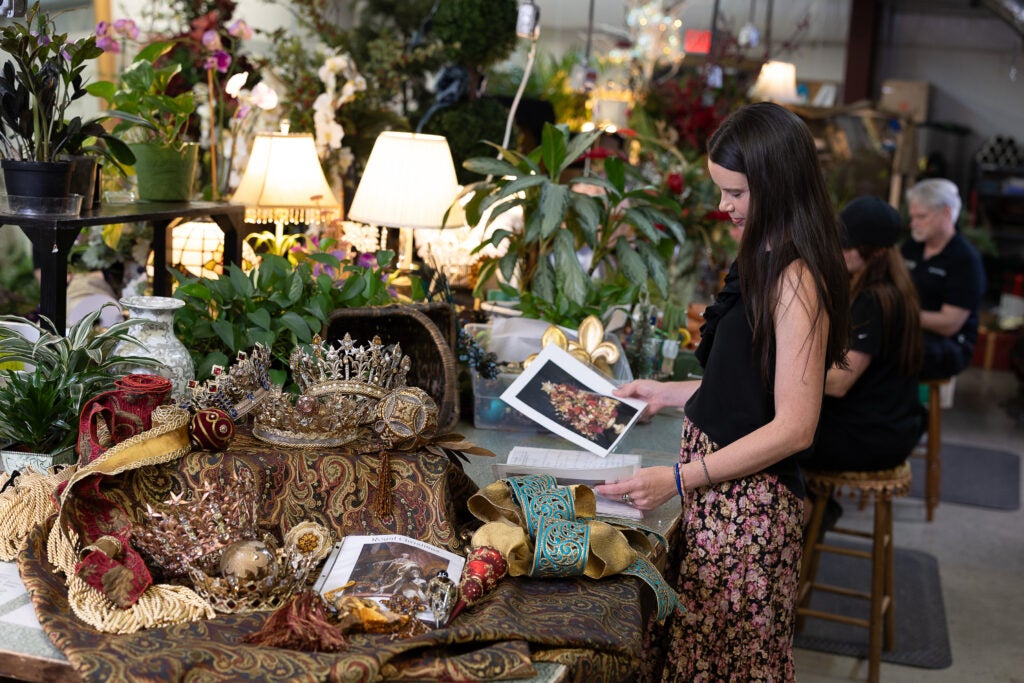 More information about Christmas at Biltmore is available at this link.