Legends of Art & Innovation at Biltmore
November 2021 – November 2022
Immerse yourself in our new exhibition series, Legends of Art & Innovation at Biltmore—featuring three different large-scale, multi-sensory experiences—created and produced by Grande Experiences using the very latest in immersive technology to illuminate the remarkable lives of Van Gogh, Monet, and Da Vinci and their timeless masterpieces of art and design.
Each individual component of this year-long series offers fascinating ties to George Vanderbilt's collection of treasures for his magnificent home on the grounds of Biltmore.
Winter 2021
Van Gogh Alive
Van Gogh's works have been displayed and enjoyed around the world for over a century – but never like this. Van Gogh Alive is described as "an unforgettable multi-sensory experience." From the moment you enter, a powerful and vibrant symphony of light, colour, sound, and scent compels you to leave the world behind and immerse yourself in Van Gogh's paintings – an experience that is simultaneously enchanting, entertaining and educational. Van Gogh Alive is not an exhibition, it is an experience that stimulates all the senses and opens the mind.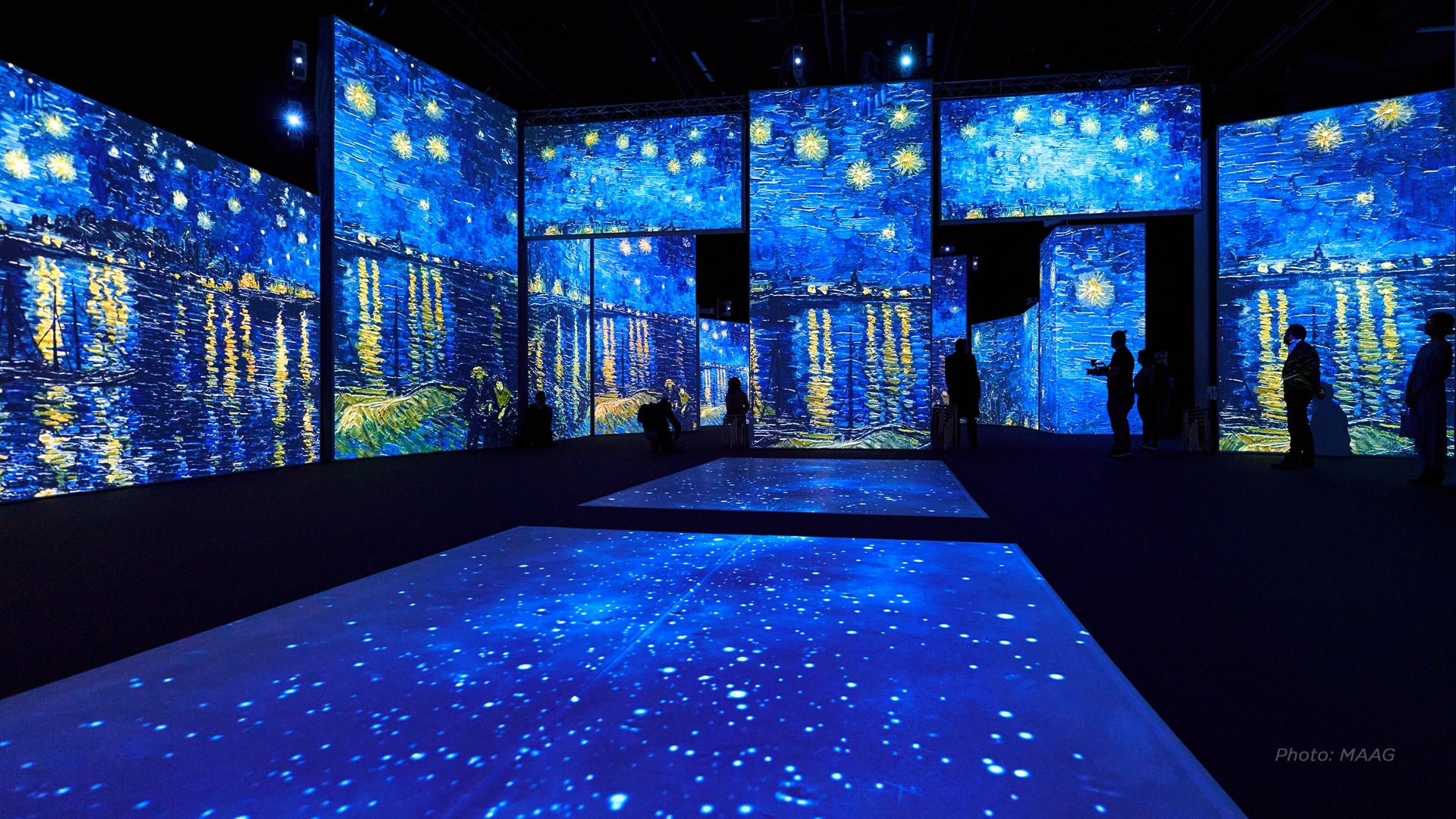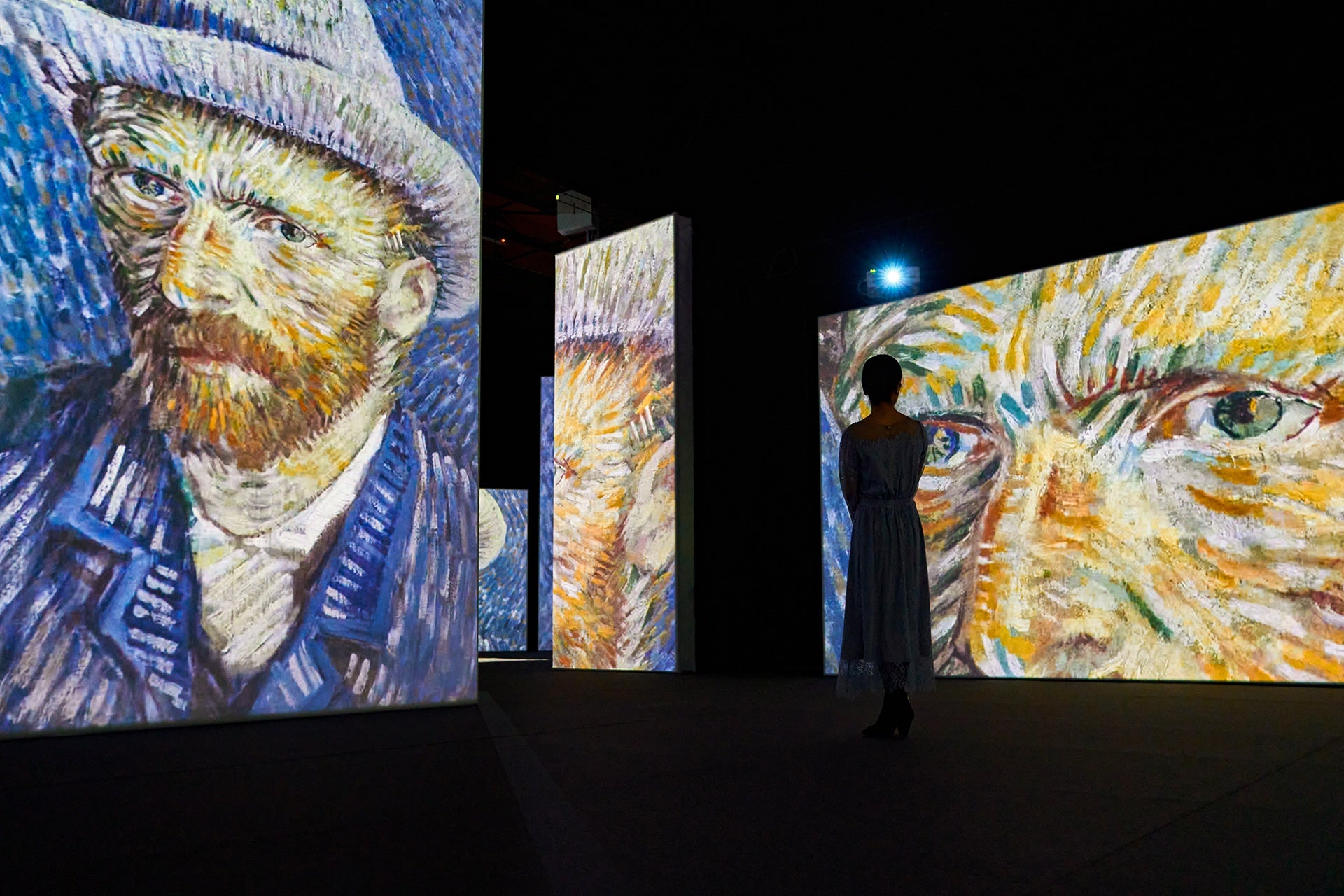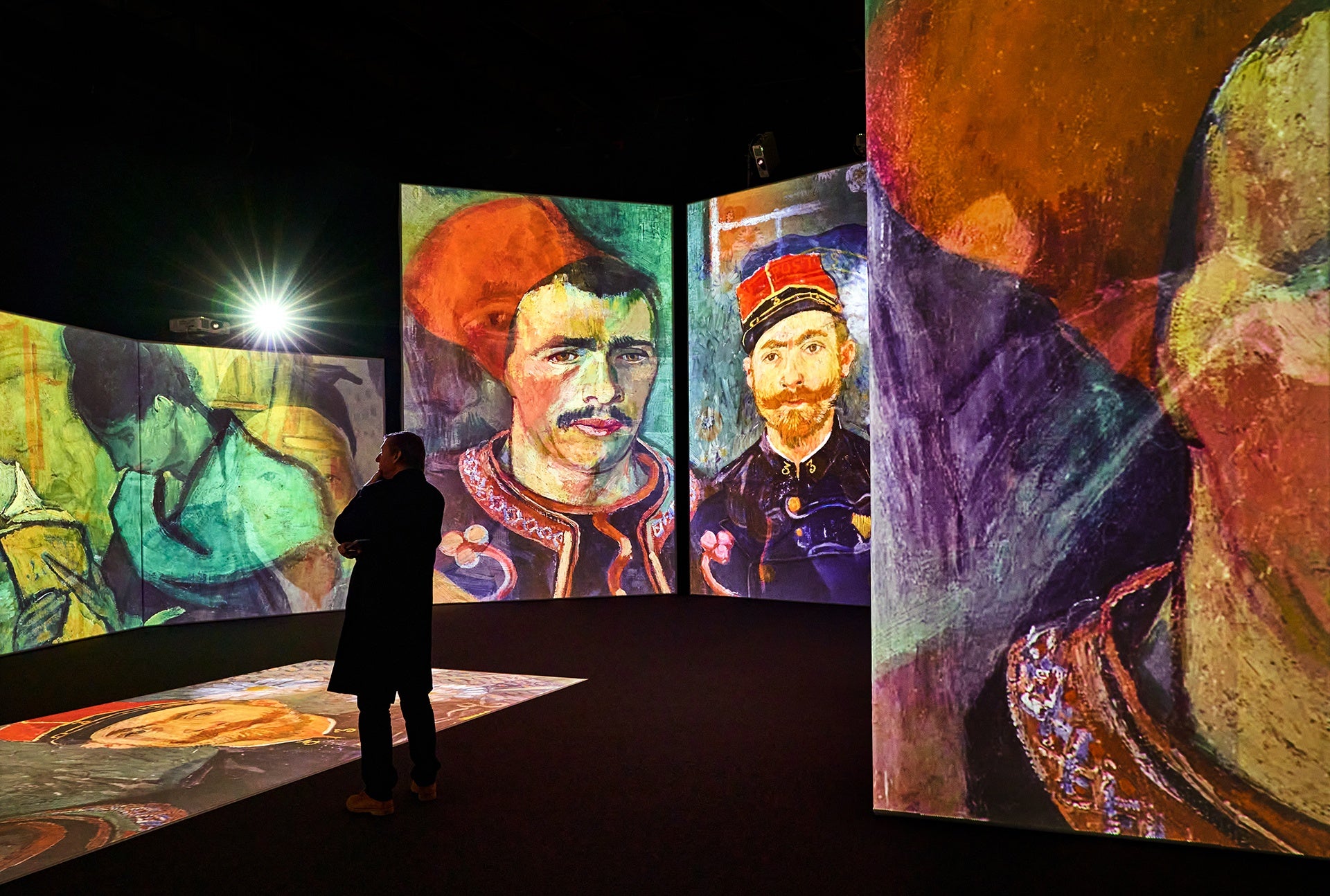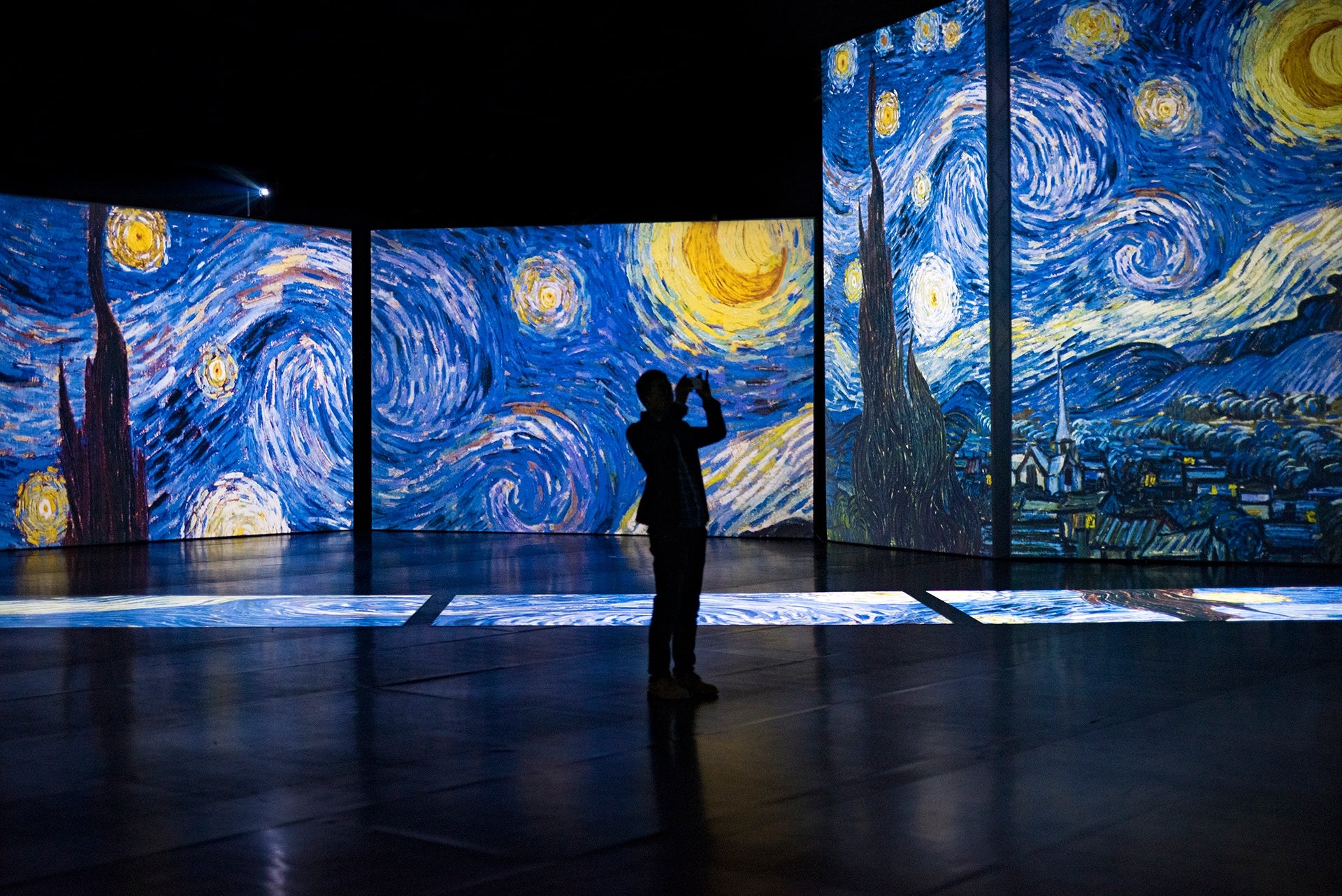 Spring 2022
Monet & Friends – Life, Light & Colour
Monet & Friends – Life, Light & Colour pays homage to Claude Monet and the Impressionist painters of the mid-19th century right through to the early 20th century, exploring not only the paintings themselves but the history of the Impressionist movement amid the social and political turbulence of the time. It takes visitors back to a time where the face of European art was set to change forever. In a rich, dynamic display of light, colour, and sound, the masterpieces of the Impressionists come to life. Breathtaking paintings are projected on an enormous scale, illuminating the bold brushstrokes of Claude Monet, Camille Pissarro, Pierre-Auguste Renoir, Paul Cézanne, Edgar Degas and many more.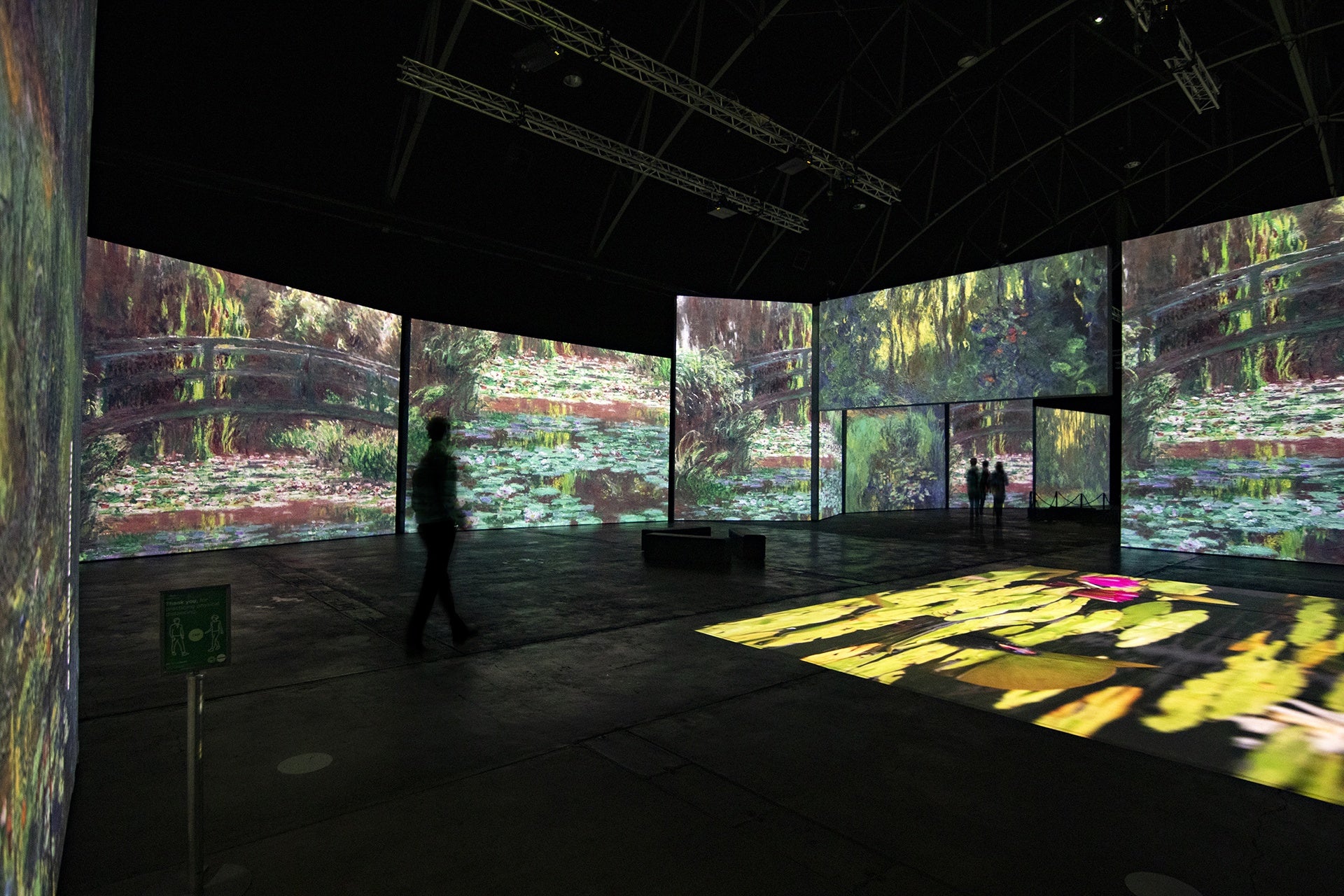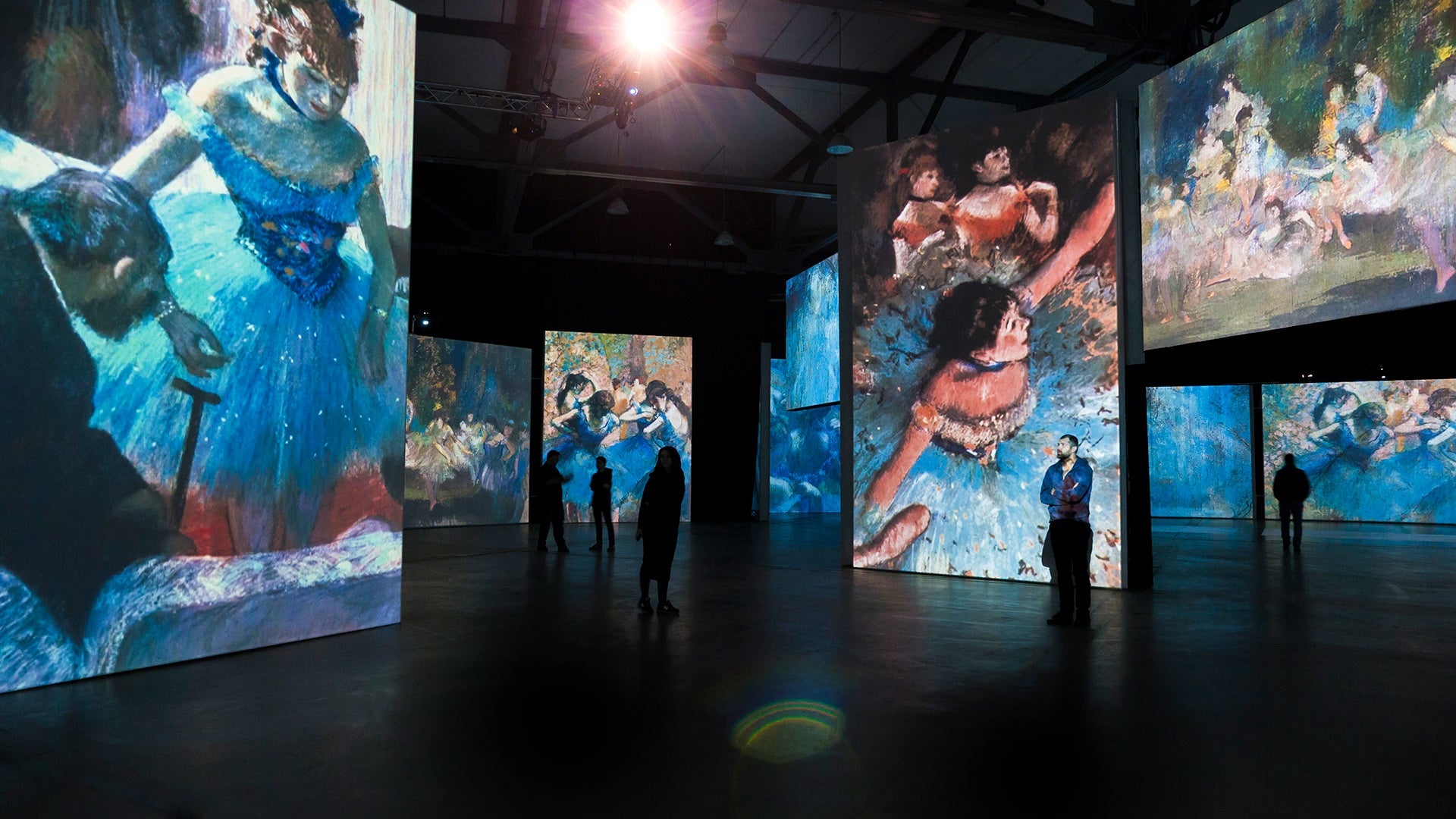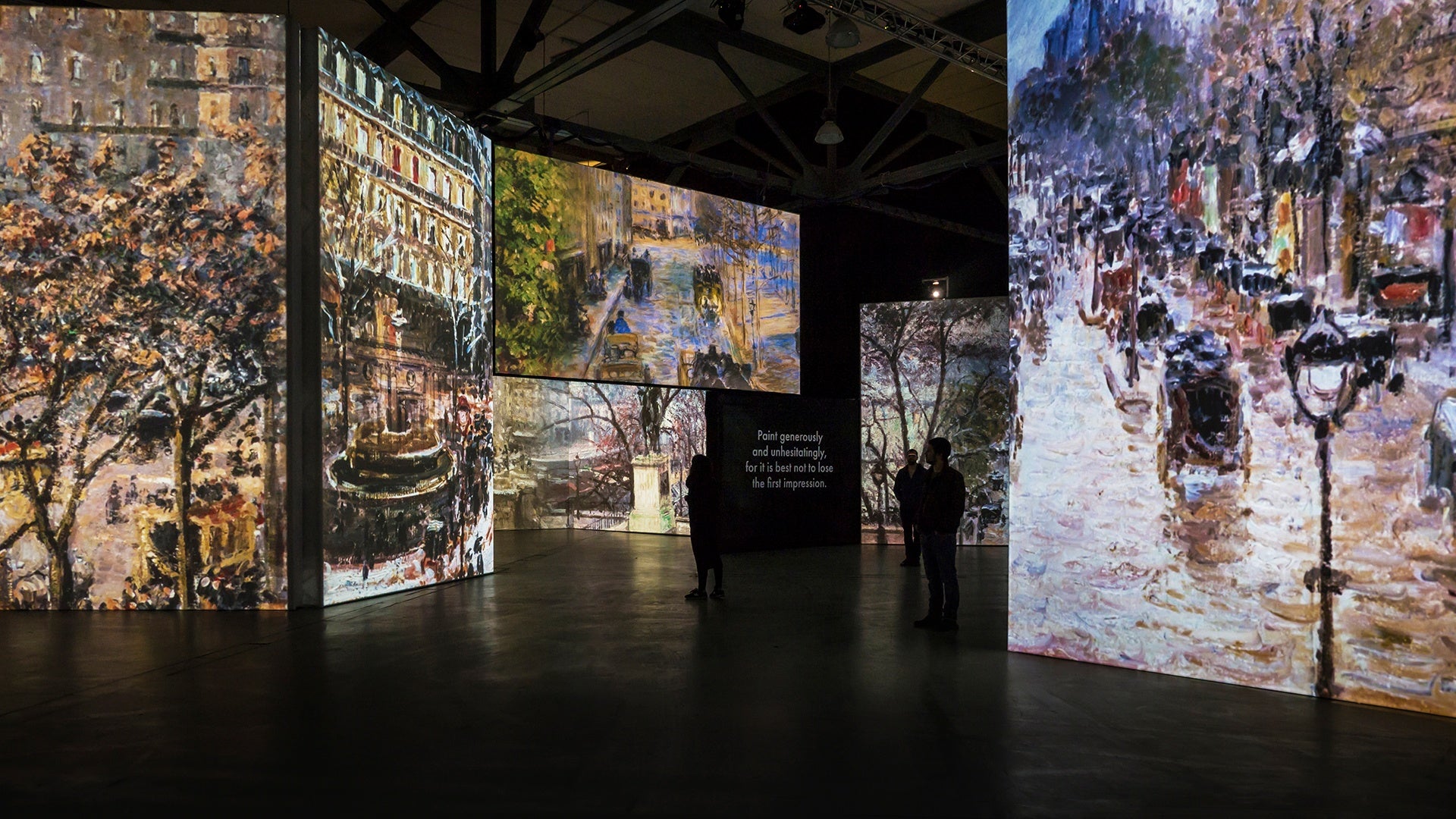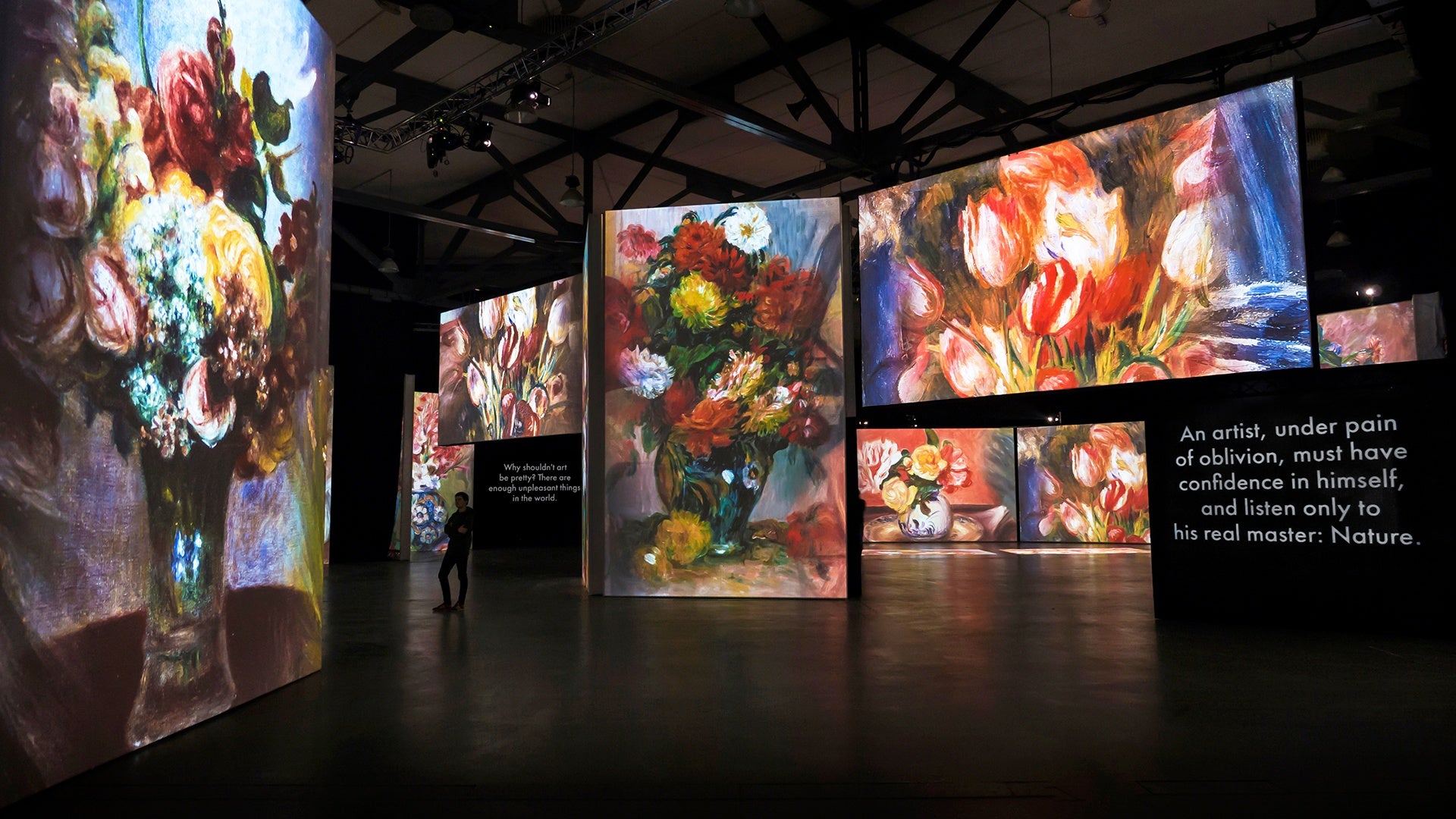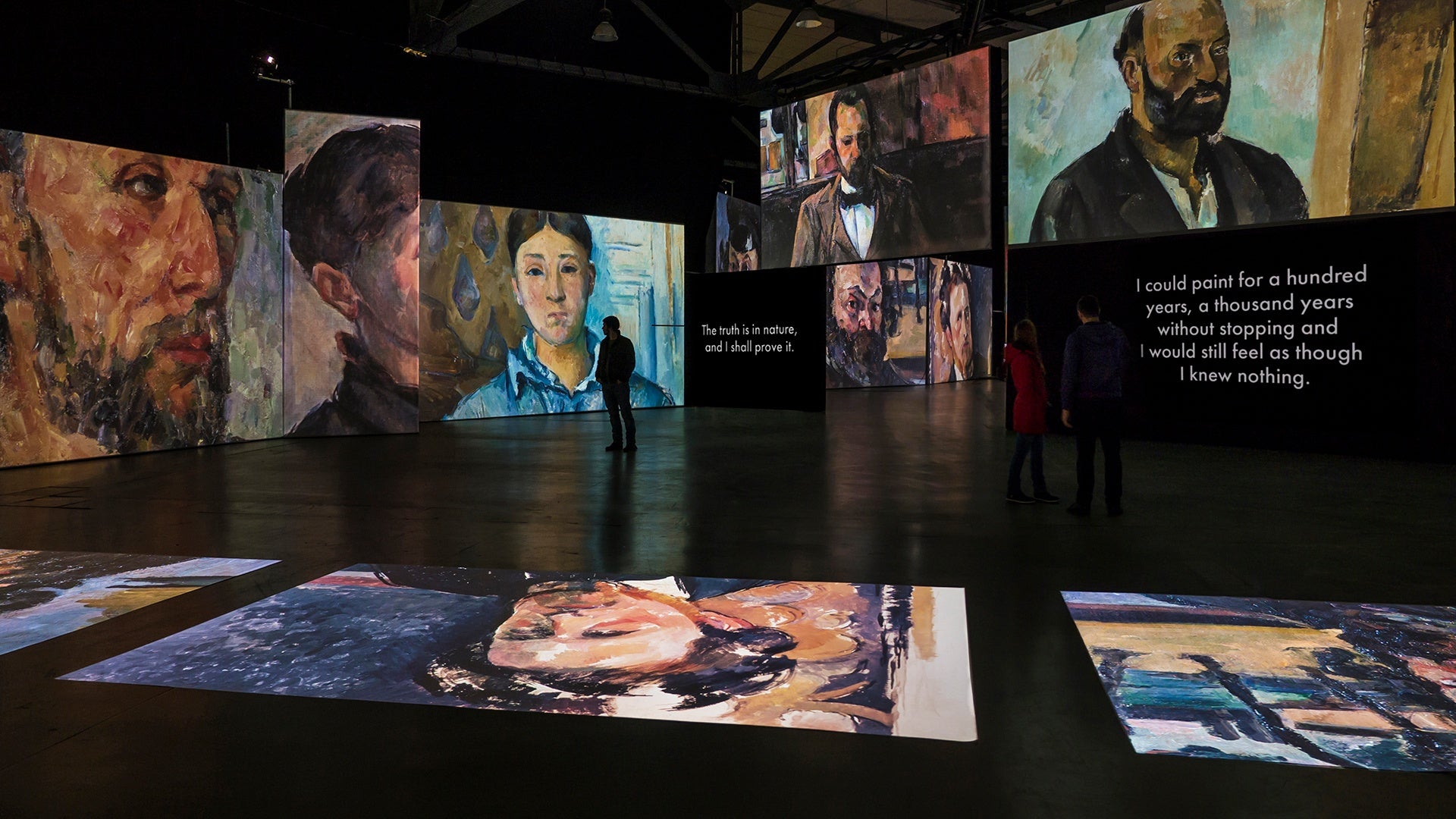 Summer 2022
Leonardo da Vinci – 500 Years of Genius
Inventor, artist, scientist, engineer, sculptor, anatomist, musician, architect, philosopher – Leonardo da Vinci was all of these things. His many extraordinary achievements are showcased in Leonardo da Vinci – 500 Years of Genius, the world's most comprehensive Leonardo da Vinci experience.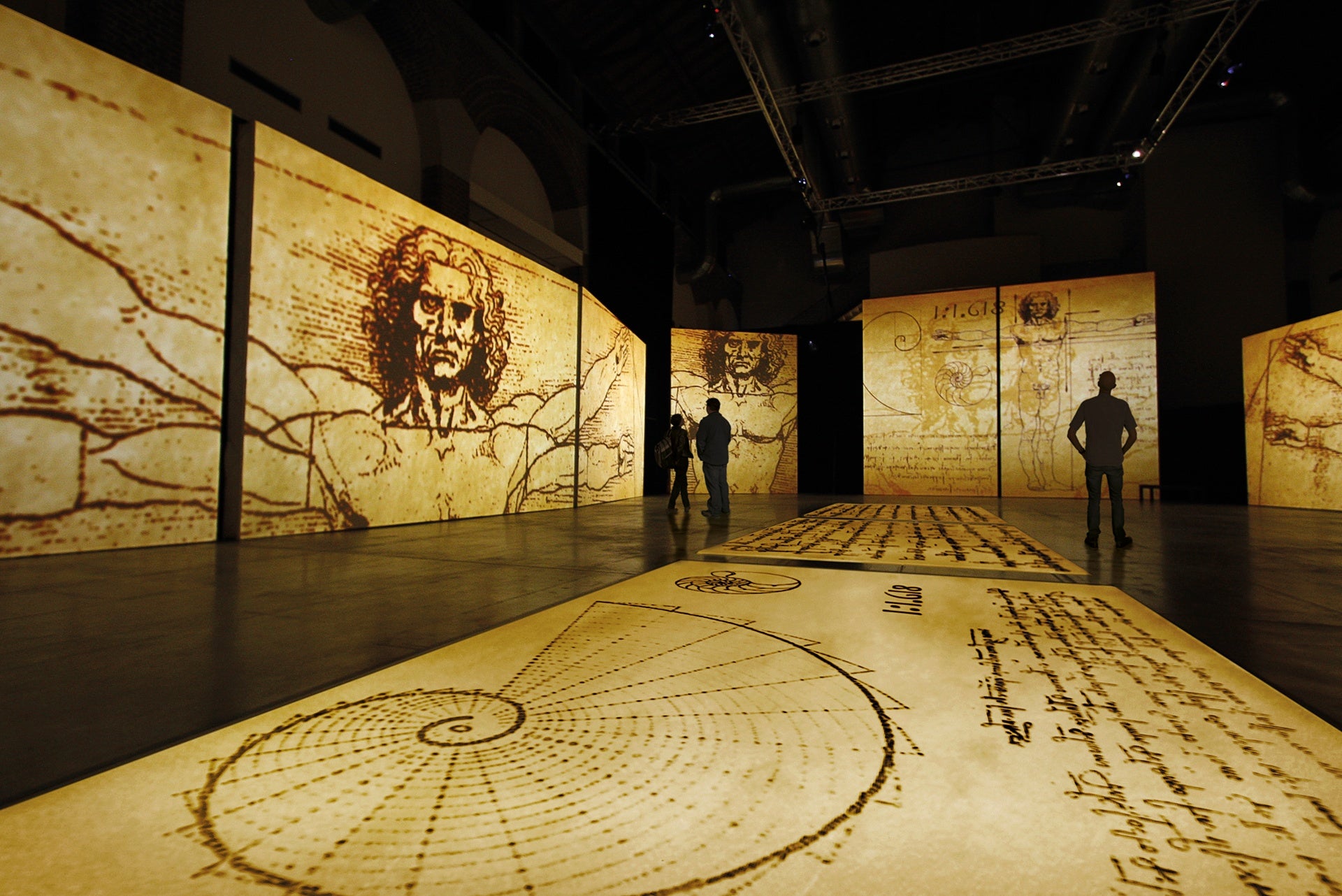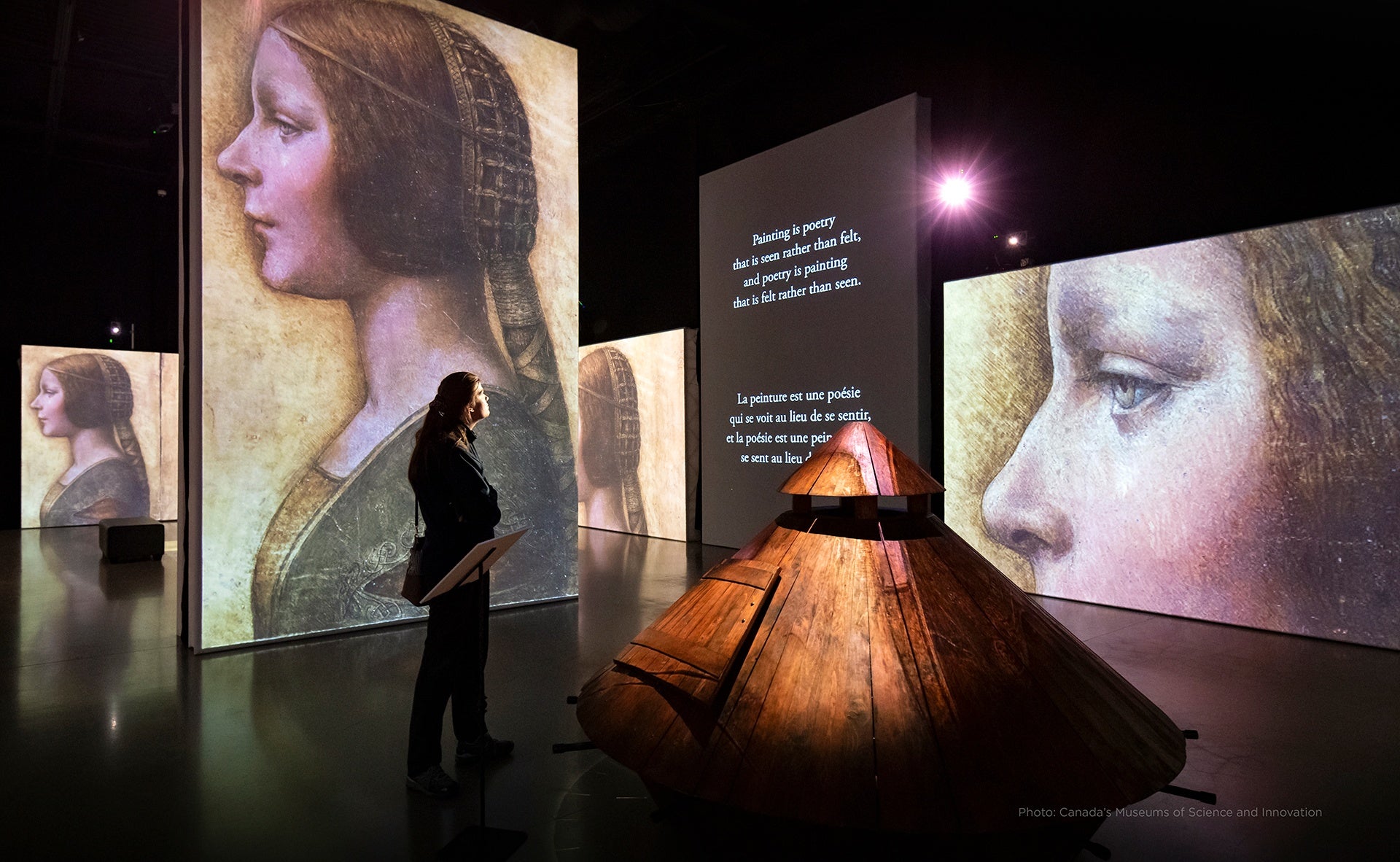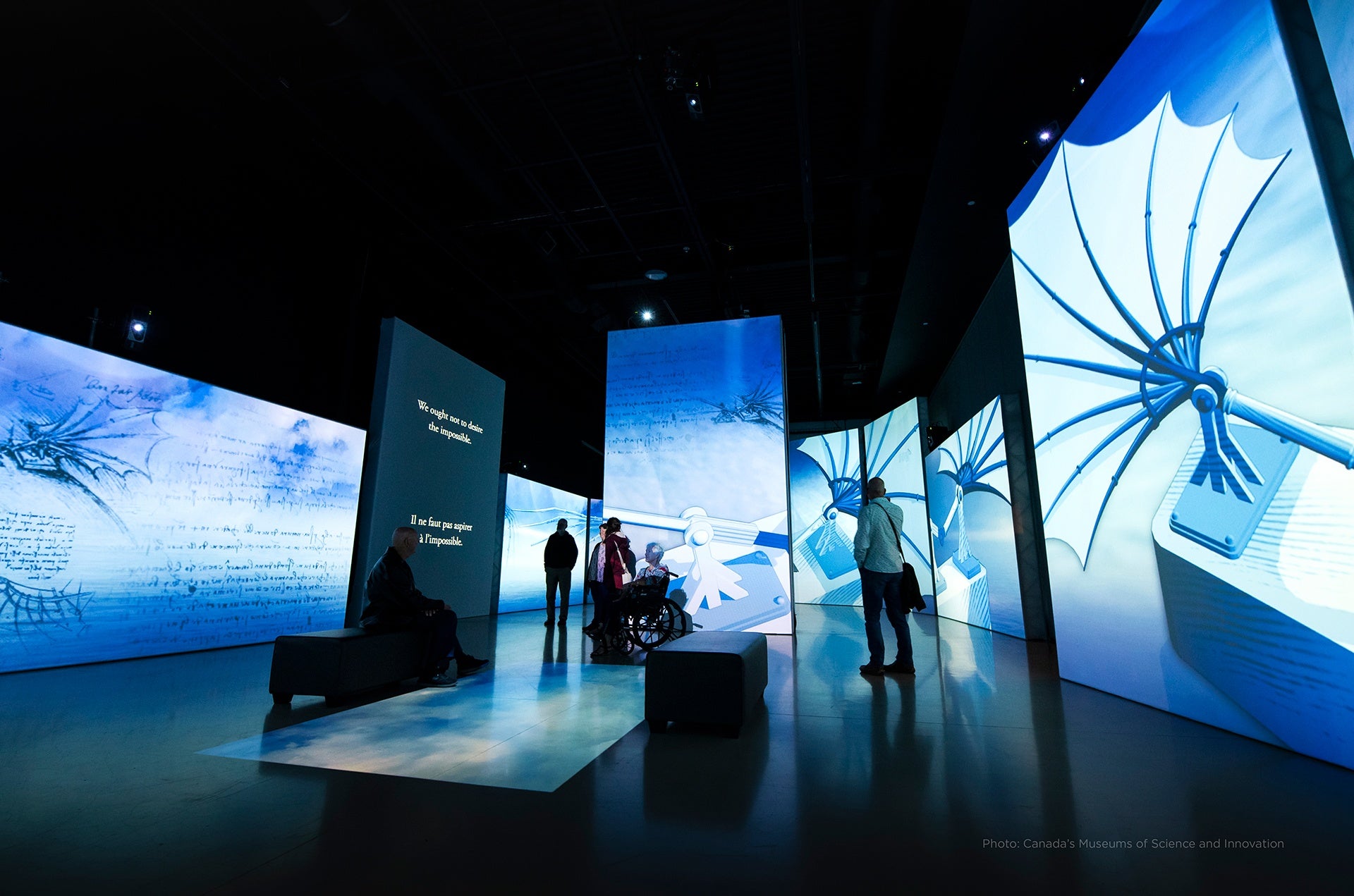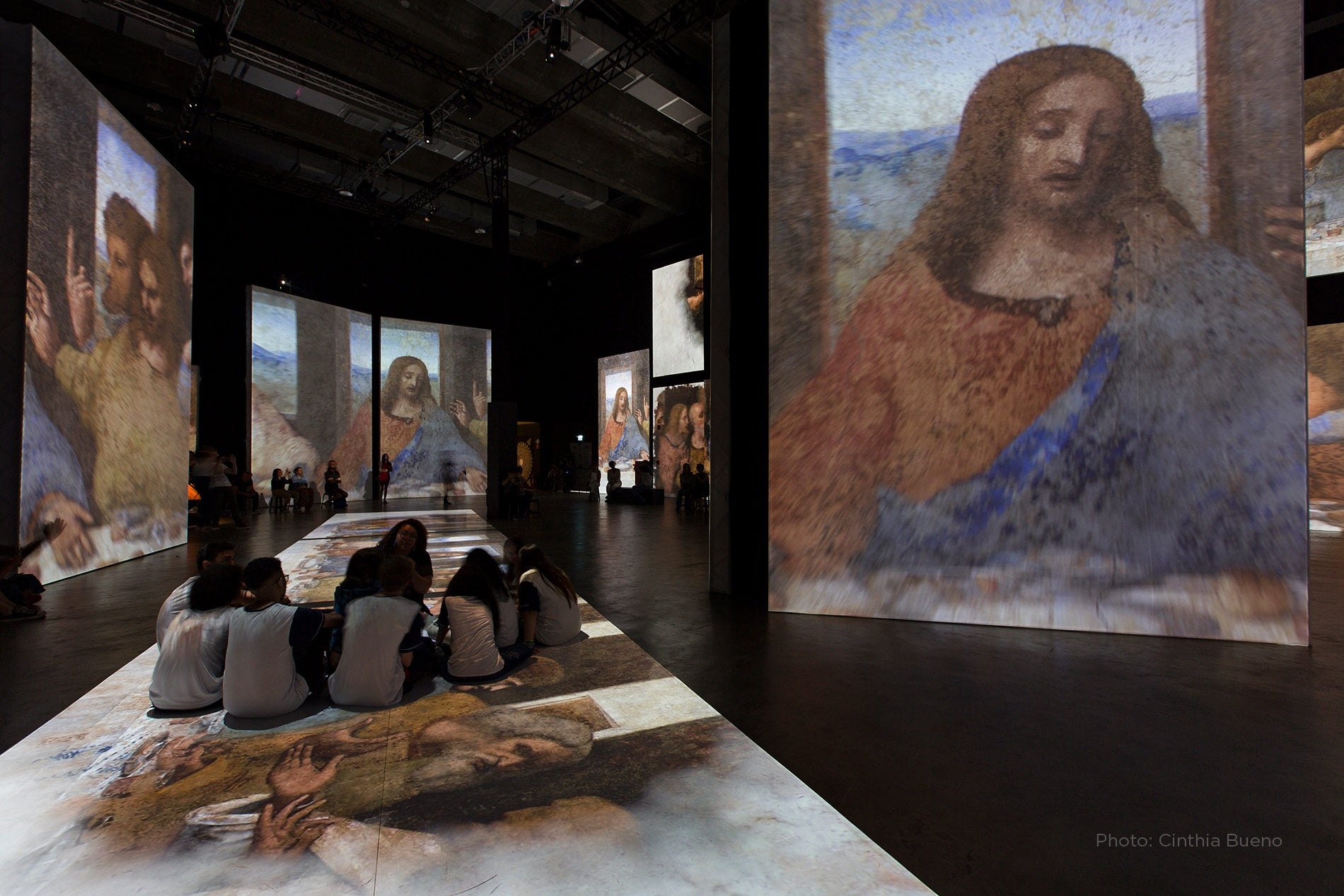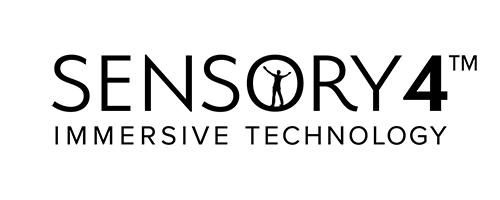 Created by Grande Experiences