Amherst at Deerpark®
Located adjacent to Deerpark, Biltmore's newest, most elegant event setting offers a combination of flexible indoor and outdoor spaces which include the largest ballroom on the estate. This stunning collection of venues was designed to accommodate events of all sizes, from the grandest of galas to the most intimate gathering. Be sure to ask about ceremony enhancements available when booking Amherst to ensure your celebration is even more uniquely Biltmore.
Amherst Ballroom
Our elegant ballroom features 17-foot ceilings, an open design, vast windows, and an abundance of natural light. This majestic space combines the intimate charm and romance of Deerpark with modern conveniences to make your special day a memorable experience. Utilize the ballroom's neutral palette, or transform it completely to suit your vision. Suitable for a variety of occasions for up to 350 guests, Amherst Ballroom is a splendid mix of Biltmore's past and future.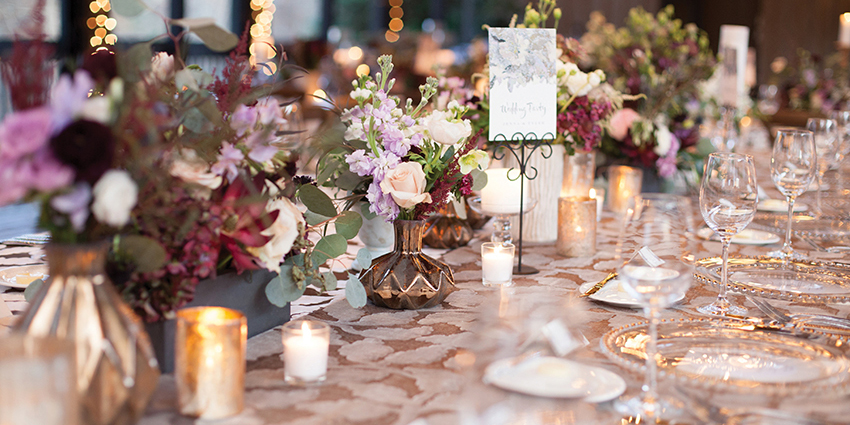 Amherst Terrace
Step outdoors where you and your guests can enjoy fresh mountain air and peaceful pastoral views as well as direct access to our elegant Ballroom, Gallery, and private entrance.
Amherst Gallery
Make a spectacular entrance and welcome guests in style. With large windows, grand doorways, elegant chandeliers, and a private drive with porte-cochère, the Gallery sets the stage for the momentous occasion ahead.
Hemlock
Designed to accommodate a variety of celebrations, from intimate ceremonies and receptions to rehearsal dinners, birthdays, and brunches, Hemlock is a bright, welcoming space.