The terraces and gardens surrounding George Vanderbilt's chateau make for a distinctive and exclusive event location. Imagine arriving to lush, blooming gardens in a horse-drawn carriage before exchanging vows in front of America's largest home. A cocktail reception on the Library Terrace allows guests to savor views of misty blue mountains, exactly as Mr. and Mrs. Vanderbilt did a century ago. Then, as the sun slowly sets, you'll continue on to dinner and dancing on the historic South Terrace beside Biltmore House. Guests attending a wedding in this location are able to enjoy all Biltmore has to offer, because estate daytime admission is included.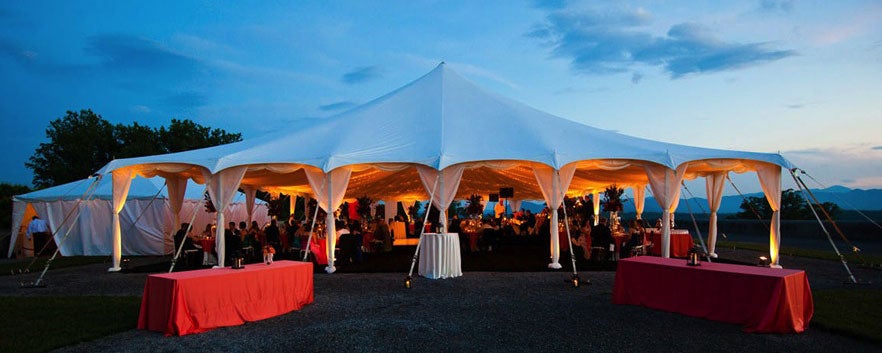 Front Lawn
The lush, green lawn directly in front of Biltmore House is ideal for a ceremony of 140-600 guests. Enjoy a front-and-center view of the house and the surrounding estate.
Tennis Lawn
More than a century ago, George Vanderbilt entertained guests with a game of tennis on the grassy spot below the Italian Garden. Amidst the gardens it is an ideal setting for your ceremony of 125-250 guests.
South Terrace
The South Terrace of Biltmore House offers an impressive panoramic view of rolling green hills, lush forests, and misty blue mountains. Ideal for your wedding of 125 to 250 guests.
Library Terrace
During Cocktail Hour, enjoy sweeping panoramic view of the Blue Ridge Mountains from this terrace adjoining Biltmore House. An arbor of fragrant wisteria and vibrant trumpet creeper make this venue an exclusive spot for you and your guests to enjoy during your wedding of 125-250 guests.
Italian Garden
A neighbor to the Library Terrace, the Italian Garden with its koi-filled ponds and view of the house are magnificent for you and your guests to enjoy during your wedding of 125-250 guests.
Stable Loft
Adjacent to Biltmore House, the original Stable has been renovated into a beautiful restaurant space, and the original loft of the Stable boasts open wood floors for celebration beneath a cathedral ceiling. You will love this indoor option for your rehearsal dinner 50-120 guests.