BACK TO BLOG
Welcoming Edith Vanderbilt to her new home
Written By Judy Ross
Posted 10/13/14
Updated 09/20/23
Estate History
Edith Stuyvesant Vanderbilt was just 25 years old when she arrived at Biltmore on October 1, 1898, following her marriage to George Washington Vanderbilt.
The couple, who wed in Paris, enjoyed a three-month honeymoon in Europe before traveling to Asheville where Edith caught her first glimpse of her new home.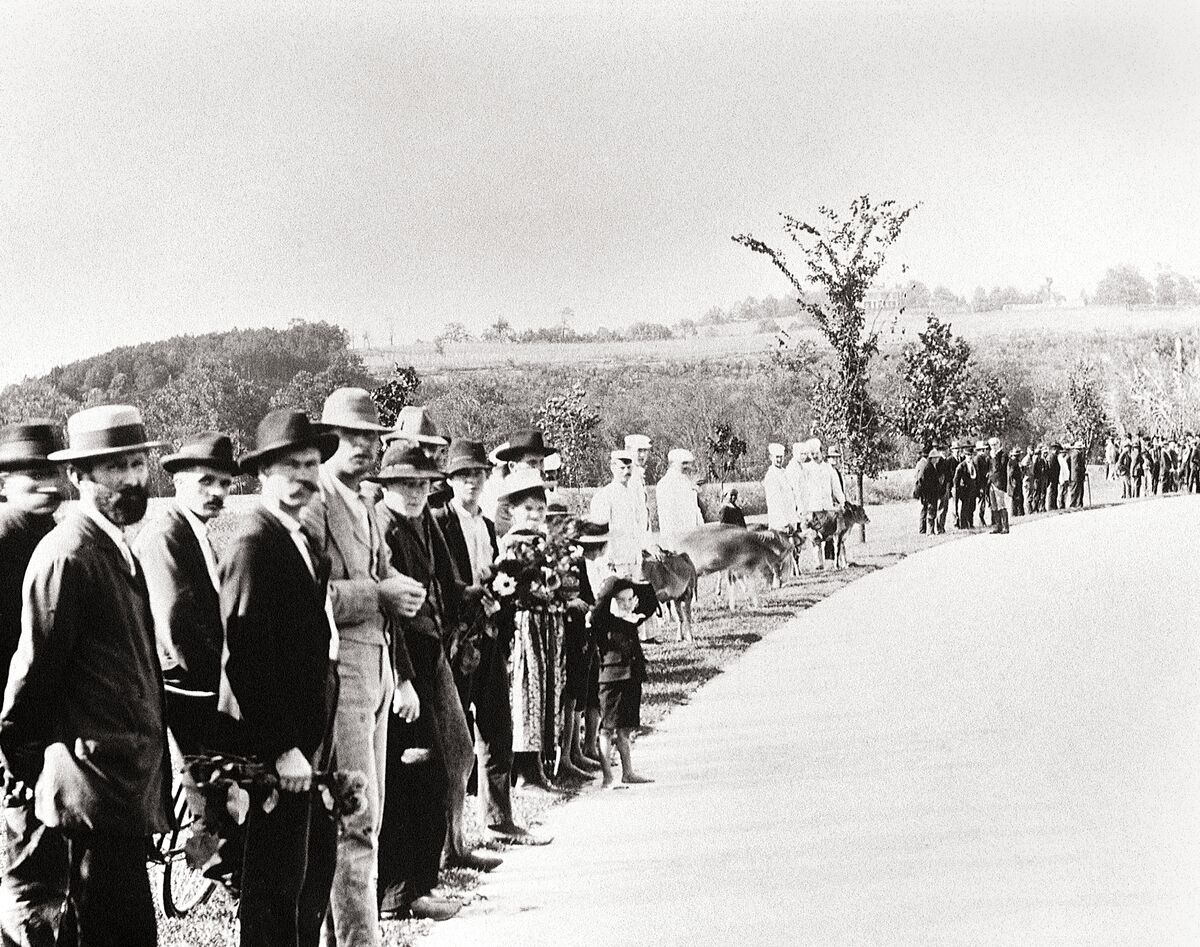 The arrival of the newlyweds was celebrated all around Biltmore; employees and their families lined estate roads to greet the Vanderbilts. Festivities continued into the night with fireworks and music in front of Biltmore House.
The Asheville Daily Citizen reported that estate employees gathered at the arch, "…representatives from the agricultural departments of the estate were massed, each group bearing a device typical of their labor." Dairy workers wore white suits and led Jersey calves by their halters, while employees of the Biltmore Nursery tossed flowers as the couple passed by in a carriage.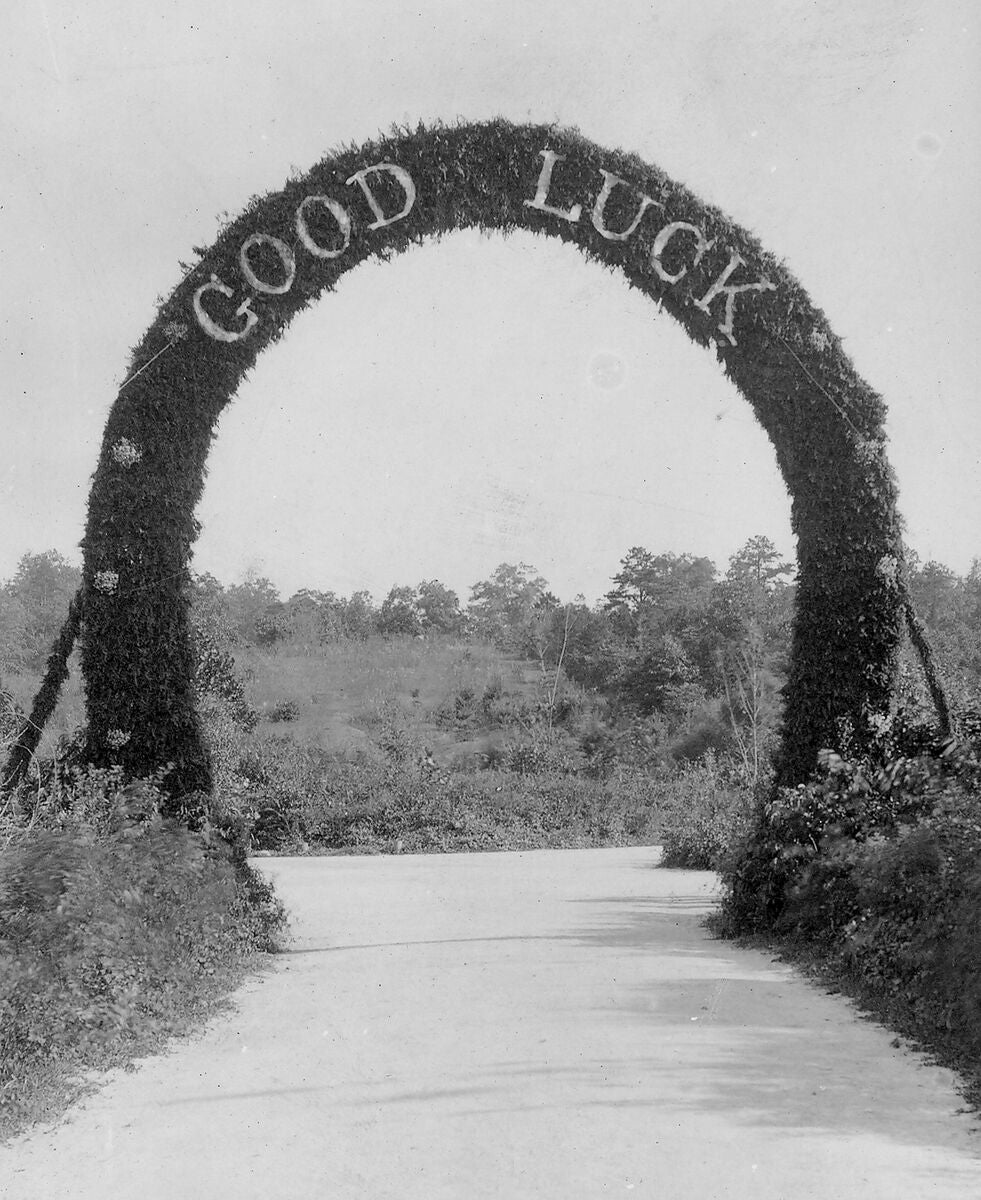 It was a warm welcome as estate employees constructed this dramatic floral arch celebrating George and Edith Vanderbilt's arrival at Biltmore on October 1, 1898, for the first time since their wedding.