BACK TO BLOG
Dinner with the Vanderbilts: 5 Fast Facts
Written By Amy Dangelico
Posted 01/15/19
Updated 11/30/20
More From Biltmore
To be invited to dinner with the Vanderbilts was to experience an elaborate, ceremonious affair. Amid their evening parties and celebrations, dinner in the Banquet Hall was often the highlight of a stay at Biltmore.
Let's take a look at a few things to note as a guest at the Vanderbilts' table around the turn of the century.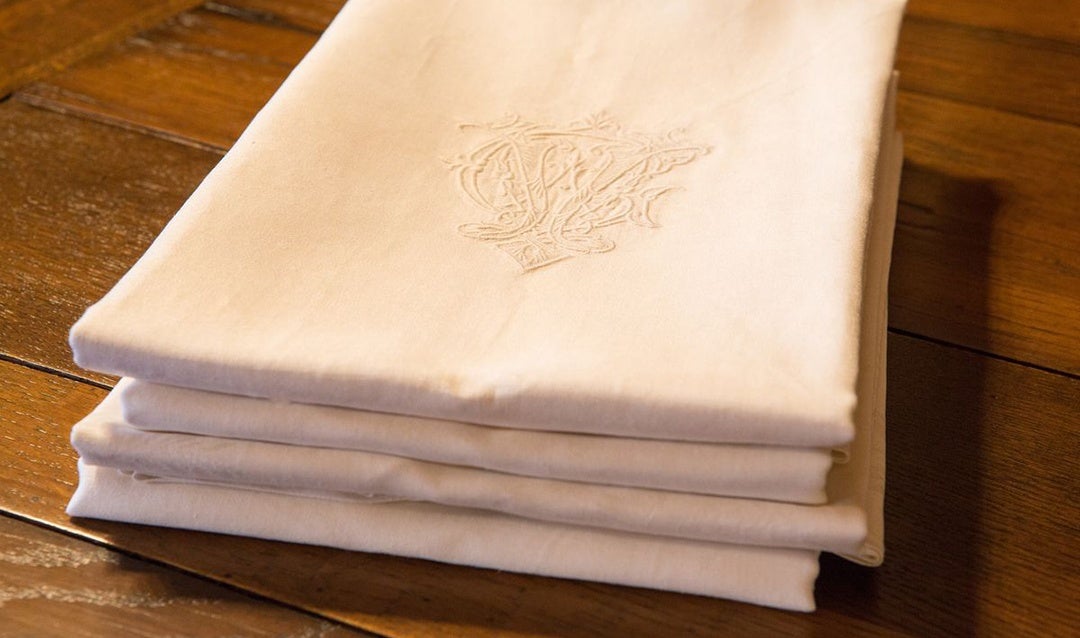 5. Linens
Every detail of the Vanderbilt dining experience was of the highest quality—even down to the linens. An early inventory in Biltmore's archives notes 1,139 linen napkins and 111 linen tablecloths in the collection. All of the linens were handmade and most were monogrammed by the famous needleworker Madame Dufoir in Paris, France.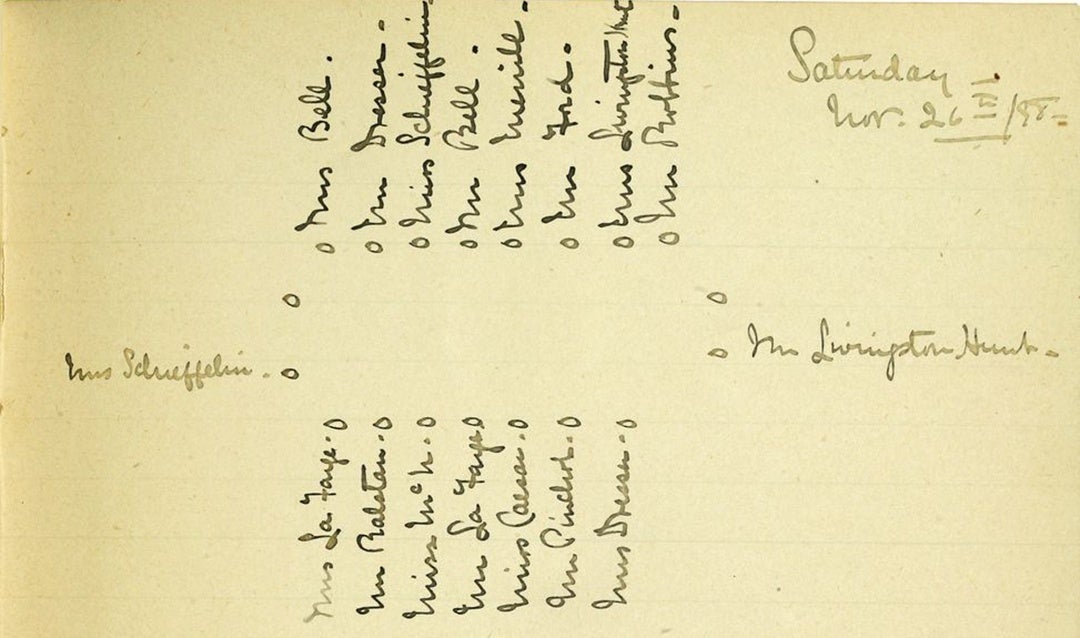 4. Seating
Dinner customs of the era required seating assignments for formal meals. These assignments were often identified using name cards at each place setting and it was not uncommon for seating records to be kept. Edith Vanderbilt kept such records. Above is a seating diagram she created for a large dinner with the Vanderbilts just before the turn of the century.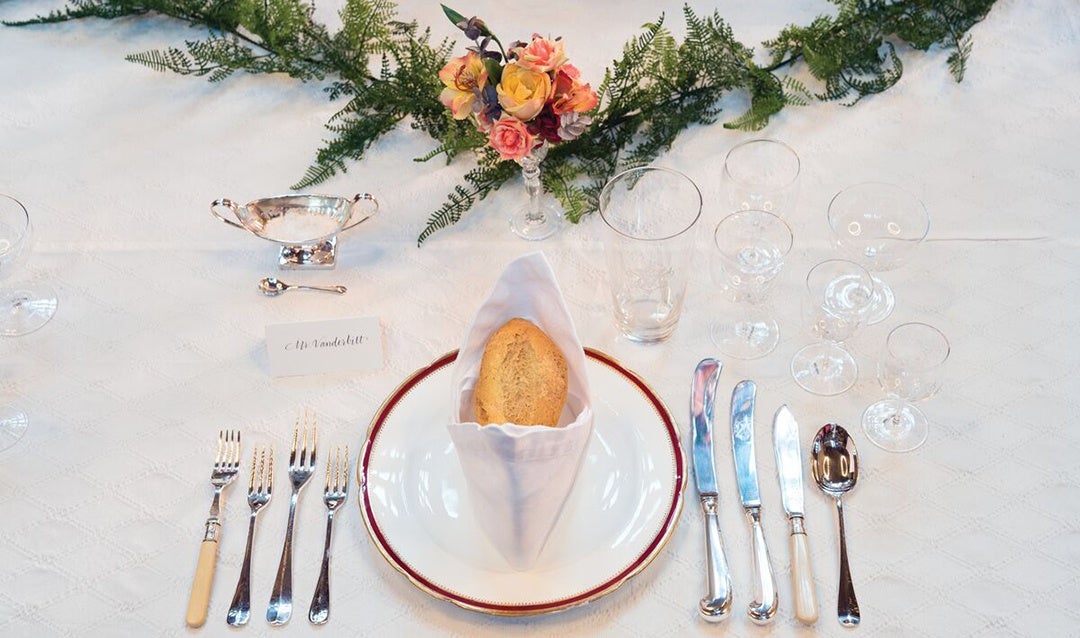 3. Place Settings
Whether for grand banquets or intimate family meals, the Vanderbilts' head butler and his staff spared no finery in setting the Banquet Hall table. Spread with more than 40 pieces of delicate porcelain, exquisite silver, and sparkling crystal per guest, the table attested to the grandeur of America's Gilded Age.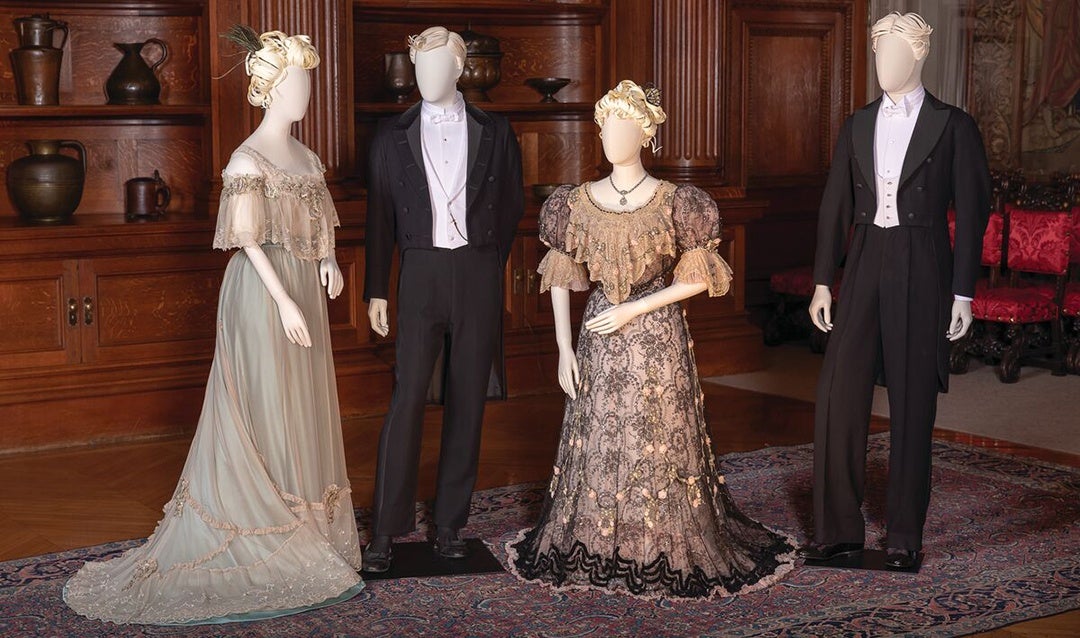 2. Attire
Dinner with the Vanderbilts was an elaborate and ceremonious affair—and as such, the event required some of the most extravagant attire of the era. Women's dresses were made of luxurious silks and satins, adorned with their finest jewels. Men wore white tie, which is more formal than a modern tuxedo, and of course, everything had to be spotless.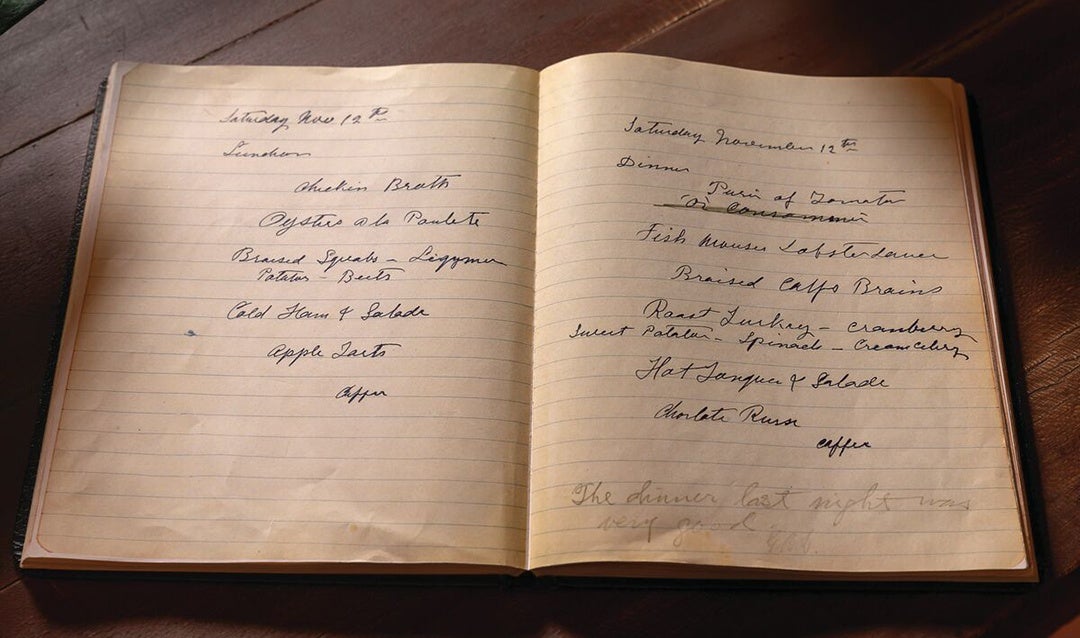 1. The Dinner Itself
Often the highlight of a stay at Biltmore, dinner featured between six and ten courses, including soup, fish, entrée, roast or relevé, game and salad, dessert, and coffee to aid digestion. Meals included a combination of store-bought delicacies and the home-grown bounty of estate farms. Dinner also featured as many as five different wine pairings—illustrating George Vanderbilt's interest in fine wines.
Learn More about Dinner with the Vanderbilts
Like many events at Biltmore, dinner with the Vanderbilts was an experience in and of itself. We invite you to learn more about Biltmore House during the Vanderbilts' era with our behind-the-scenes tours.