BACK TO BLOG
Biking in Biltmore's 8,000-Acre Backyard
Written By Amy Dangelico
Posted 04/23/21
Updated 05/01/23
Events & Activities
When it comes to exploring the grounds of George Vanderbilt's magnificent 8,000-acre estate, there are plenty of options: hiking, carriage rides, and of course, biking.
"The estate has both a variety of trails and gorgeous scenery, which makes it an ideal place for biking," says Outdoor Adventure Center guide Roy Vandervoort.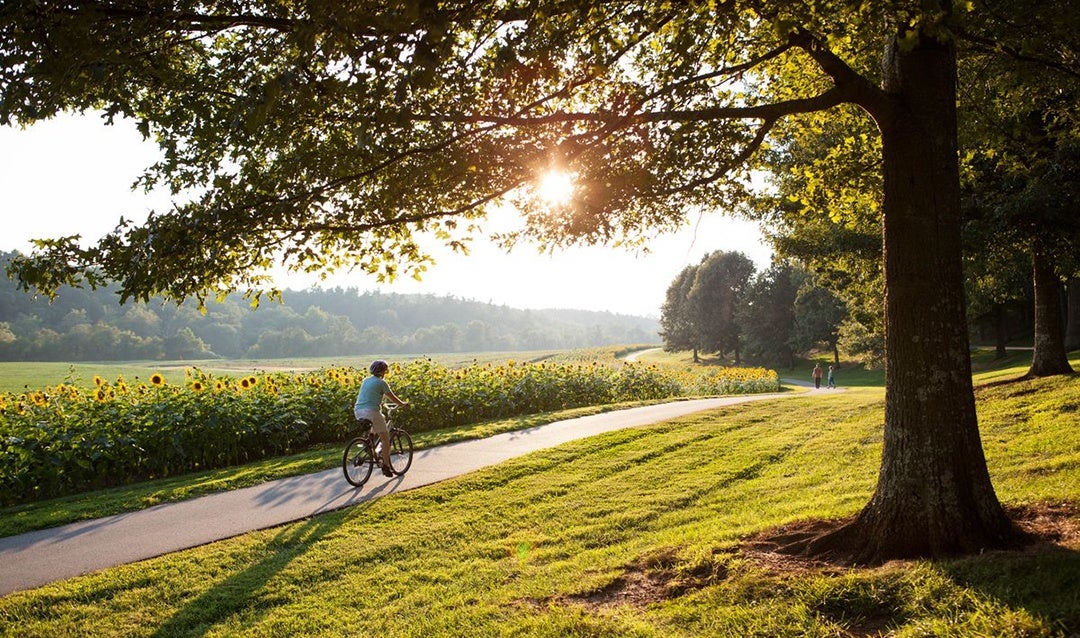 "Of all the wonderful 22 miles of trails here on the estate, I'd have to say the Westover Trails are my personal favorite," says Roy.
And we are now offering exciting new experiences led by our expert guides so you can explore the estate grounds like never before!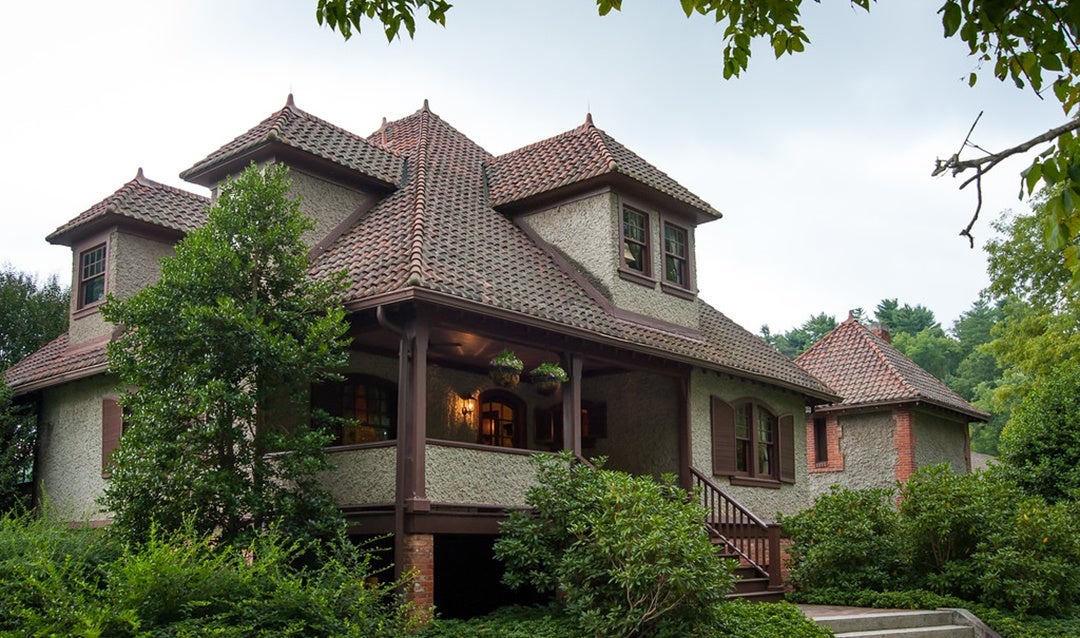 Our Guided Bike Ride takes you along the French Broad River and the estate's lush agricultural fields.
Our Intro to Mountain Biking covers all the essentials of the sport, including understanding of bike parts and basic handling techniques, before taking you out on the trails to test your new skills.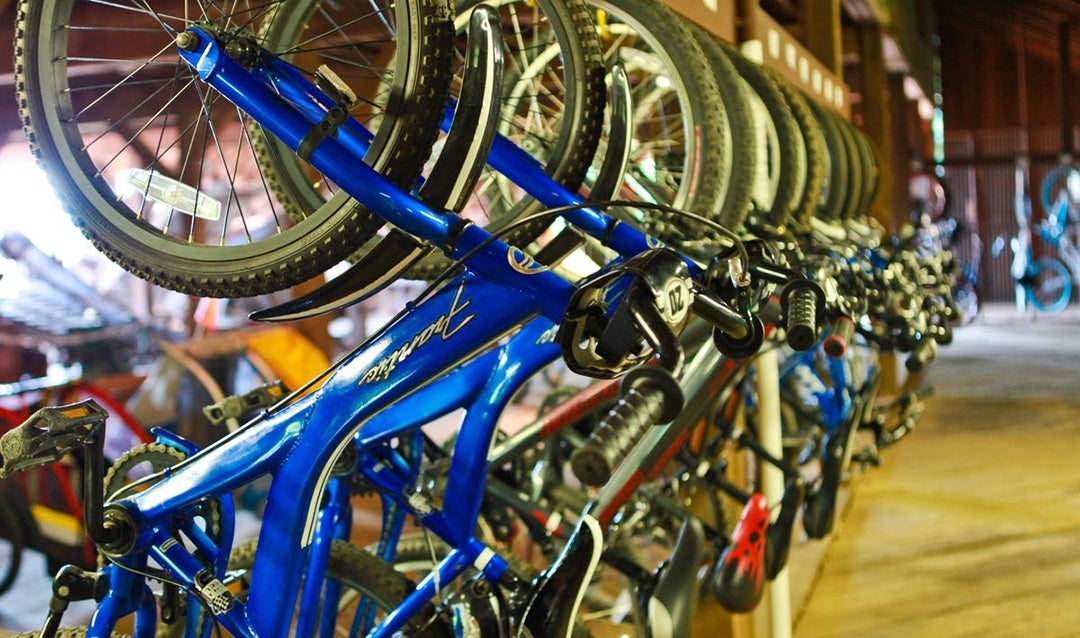 If you prefer to explore the estate at your own pace, just head over to the Bike Barn in Antler Hill Village to rent a bike. Choose from tandems and tagalongs, single-speeds for the paved Lagoon trail or all-terrain geared bikes for woodland trails.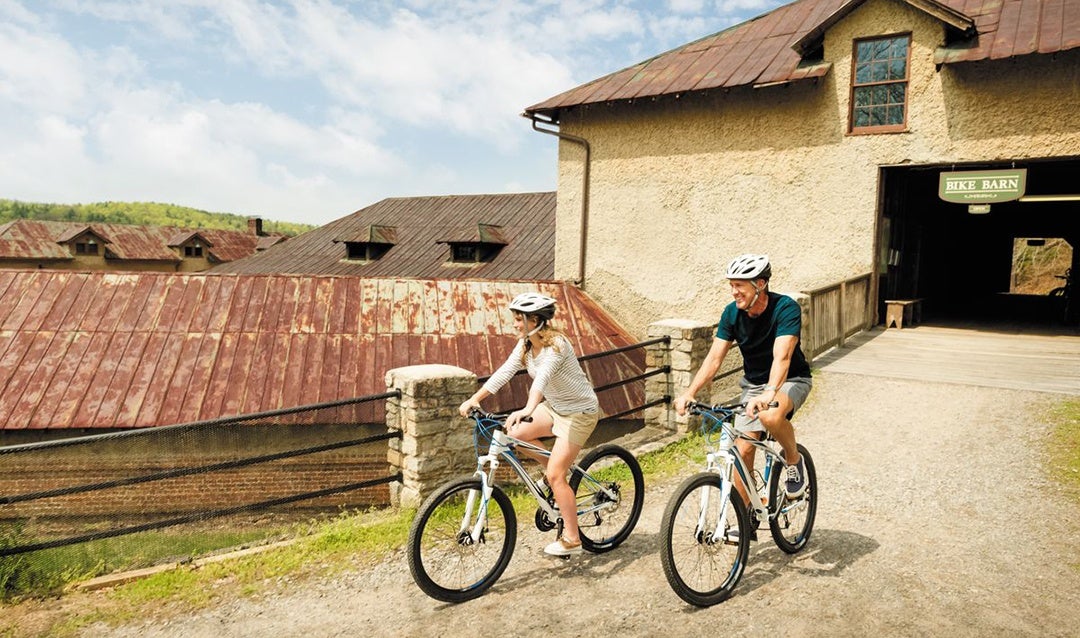 You're invited to discover all of the estate trails this season at Biltmore. Take a look at our trail map to plan your adventure. We kindly ask that you adhere to the Biltmore Bike Policy* at all times. See you on the trails!
*Only Biltmore Annual Passholders, lodging guests, and ticketed guests may ride bicycles on estate roads and designated bike trails. Bicycles are considered vehicles in North Carolina and must be operated in full compliance with state vehicle laws and all traffic and directional signage on estate property. Bicycles are prohibited in all non-guest areas and in the shuttle zone in front of Biltmore House. Riders must disembark and "walk" bicycles on garden paths.