BACK TO BLOG
Painting with Plants in Biltmore's Conservatory
All Things Biltmore • 07/18/19
Written By Jean Sexton
From brilliant bromeliads to elegant orchids, Biltmore's Conservatory is a glorious garden under glass, filled with tropical treasures from around the world.
Rewarding work
Caring for this exotic environment is no easy task, but Todd Roy, Conservatory Horticulturist, finds the work especially rewarding. 
"It takes a lot of effort to keep the Conservatory looking so lush and beautiful," said Todd. "All these plant species have different moisture needs, so we spend the first several hours of each day watering everything by hand—it helps us keep a close eye on the thousands of plants in our care."
Tropical treasures
Todd has been part of Biltmore's Conservatory staff for the past three years. Prior to joining the estate, he worked as a horticulturalist for a historic estate in southwest Florida, which gave him an appreciation for tropical plantings.
"I focus on adding to the diversity of what we offer in the Conservatory," Todd said. "We have some palms that are very old, and some Cycads that date back to the time of the Vanderbilts, but we're always adding new things for guests to discover and enjoy."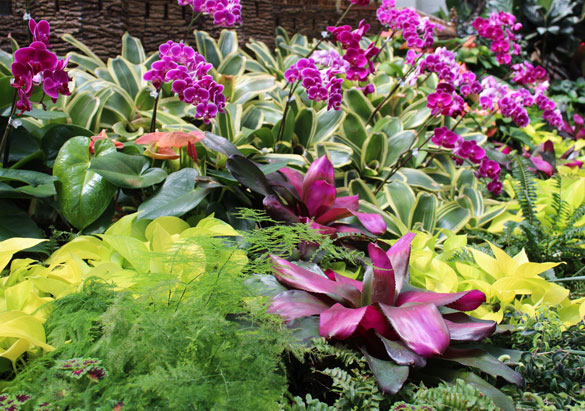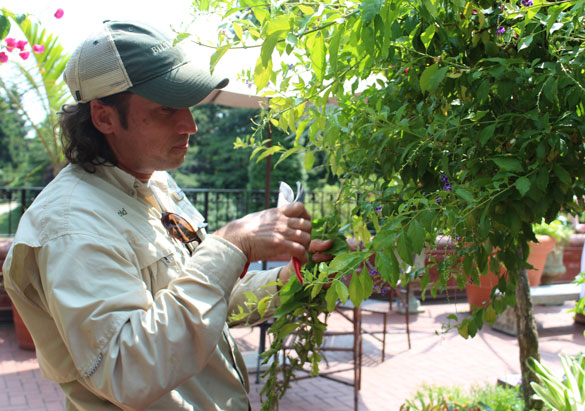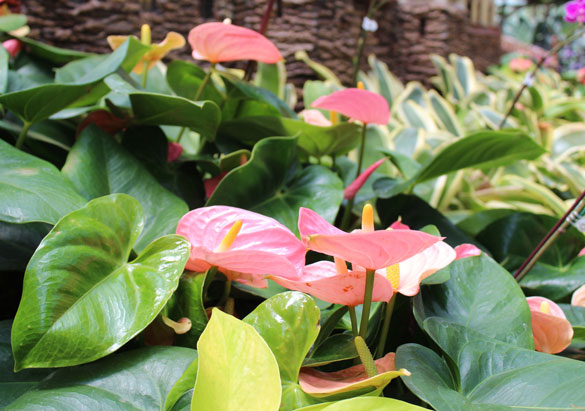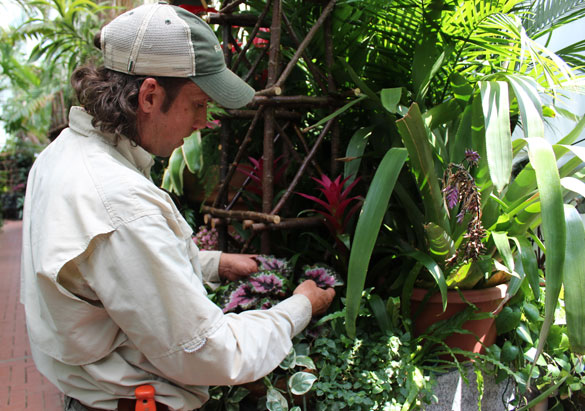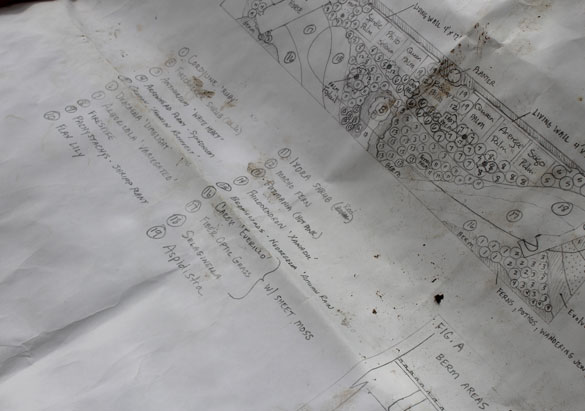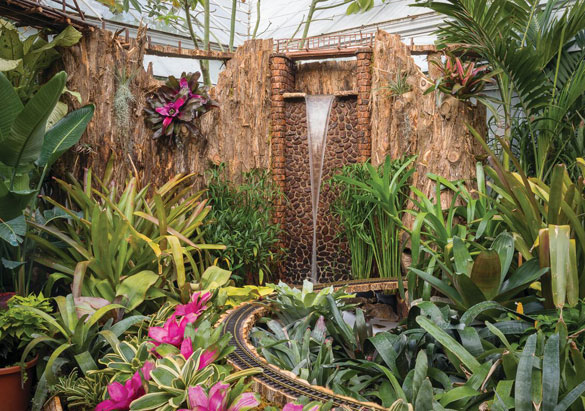 Painting with Plants
Along with his horticultural skills, Todd has a background in fine art, including painting and photography. His work in the Conservatory gives him a living canvas for expressing his creativity.
"From flowers to foliage, there are so many colors and textures to work with that it really is like 'painting with plants'. My designs often begin with the color and pattern of foliage and how I can best create multi-level displays that intrigue our guests and engage their imagination," said Todd.
Biltmore Gardens Railway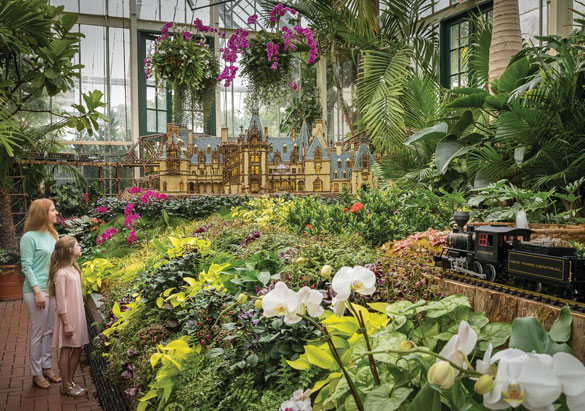 This summer, in addition to all his regular responsibilities, Todd was instrumental in preparing the Conservatory to host Biltmore Gardens Railway—a charming botanical model train display featuring replicas of estate landmarks, handcrafted in meticulous detail from such all-natural elements as leaves, bark, and twigs.
"Once the structures and the trains were installed, we had to create displays around them that both complemented the exhibition and showcased the Conservatory itself as one of Biltmore's historic gardens," Todd said. "It was an enormous project, but our guests have really enjoyed it!"
Visit Now
Enjoy Biltmore Gardens Railway now through September 29 in two locations on the estate: our all-new Conservatory display showcases estate-related structures while the display in Antler Hill Village features world landmarks.

Featured blog image: Todd Roy displays a brilliantly-colored bromeliad in the Conservatory
Downton Abbey: The Exhibition
Connect with characters, fashions, and historic events from the global hit television show and new feature film.
View Details