BACK TO BLOG
Restoring Our Roof: North Tower Ridge Cap Project
Written By Jean Sexton
Posted 05/14/18
Updated 10/05/22
More From Biltmore
In 2015, several leaks in Biltmore House made it clear the time had come for restoring our roof.

We brought in Huber & Associates, a firm of historical and restoration roofing experts, to remove the original North Tower Ridge Cap from America's Largest Home®.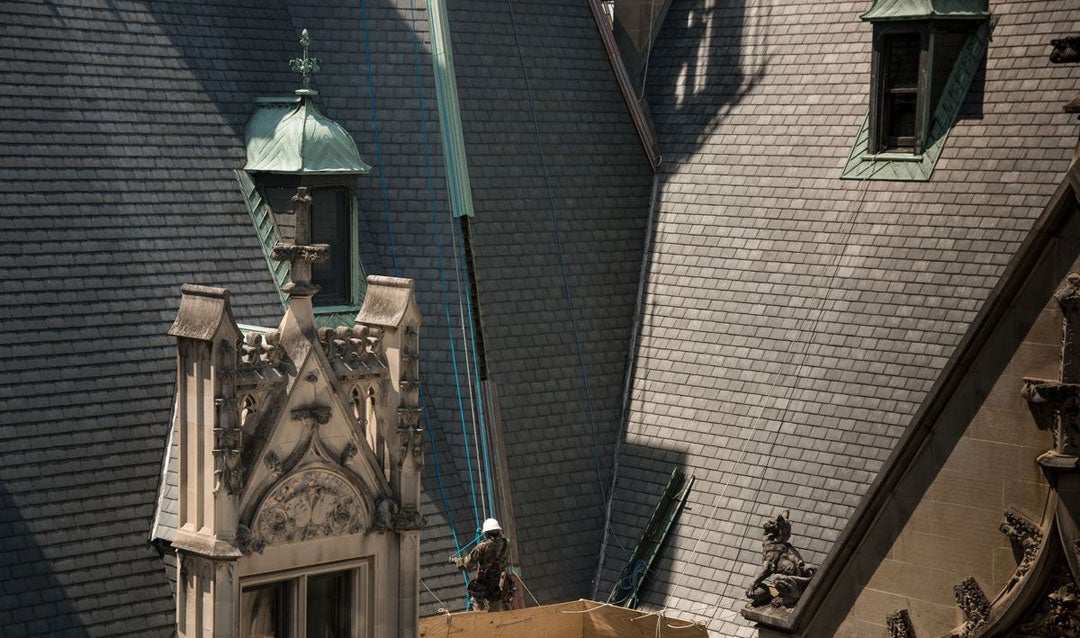 After carefully removing each section and taking it back to their Florida workshop, the team used the original pieces as models to build an all-new ridge cap for restoring our roof.
This seven-month project shows our commitment to our continuing mission of preserving Biltmore. Here's how the work unfolded:
April 2015
The crew arrived at Biltmore and spent several days disassembling the North Tower Ridge Cap and preparing the pieces for travel.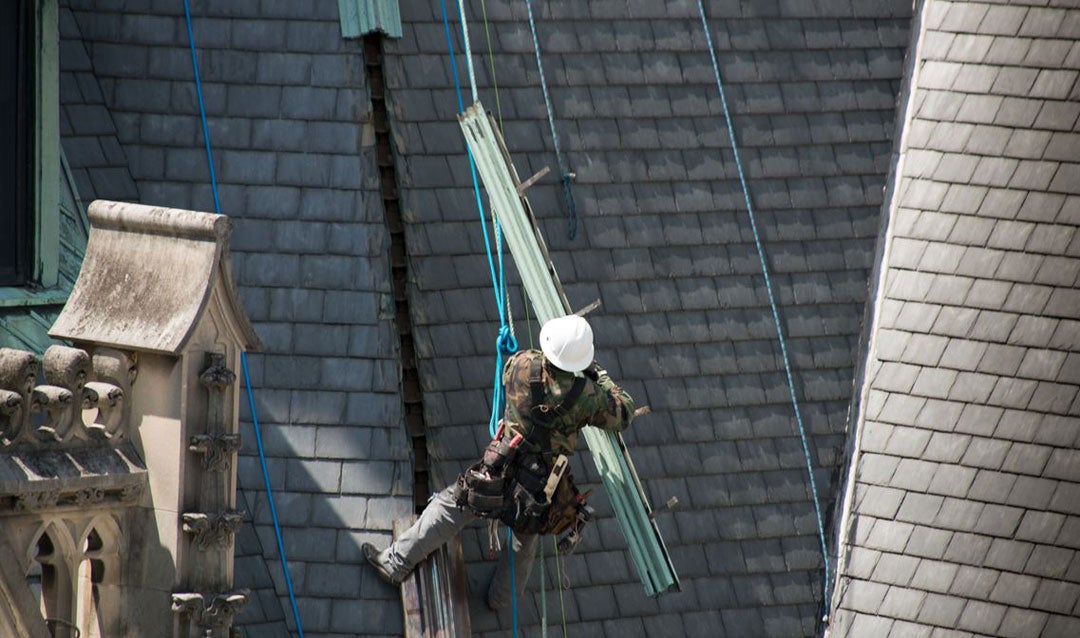 May 2015
Three different weights of copper were discovered — 18, 20, and 24 ounce — as well as a leaf from one of the vertical panels that still had some of the original gold leaf intact!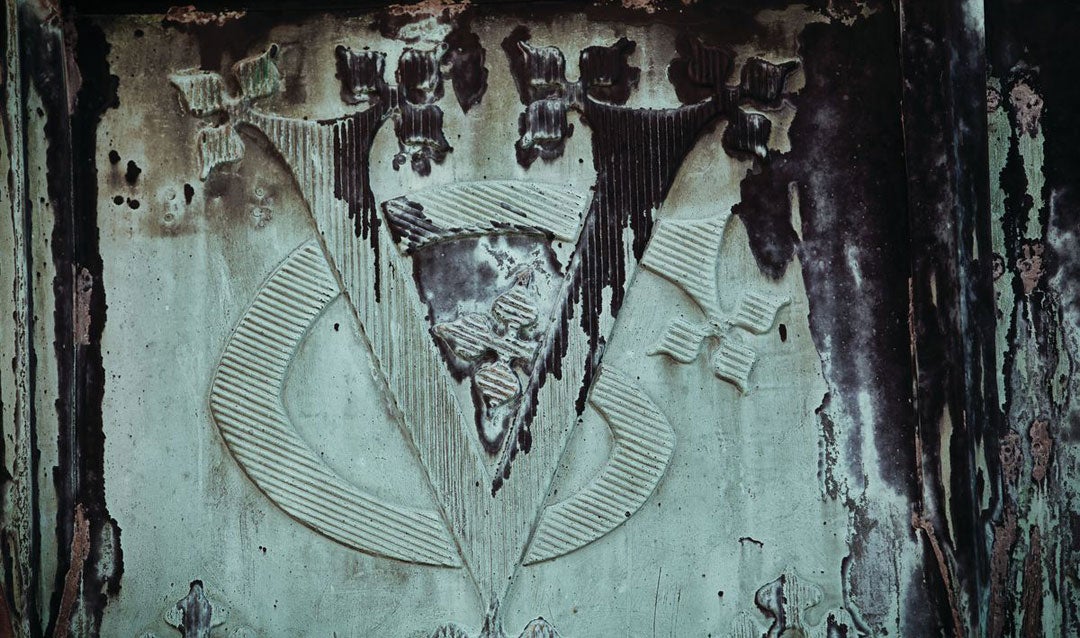 About 900 individual pieces arrived in Florida, where they were inventoried and analyzed.
June 2015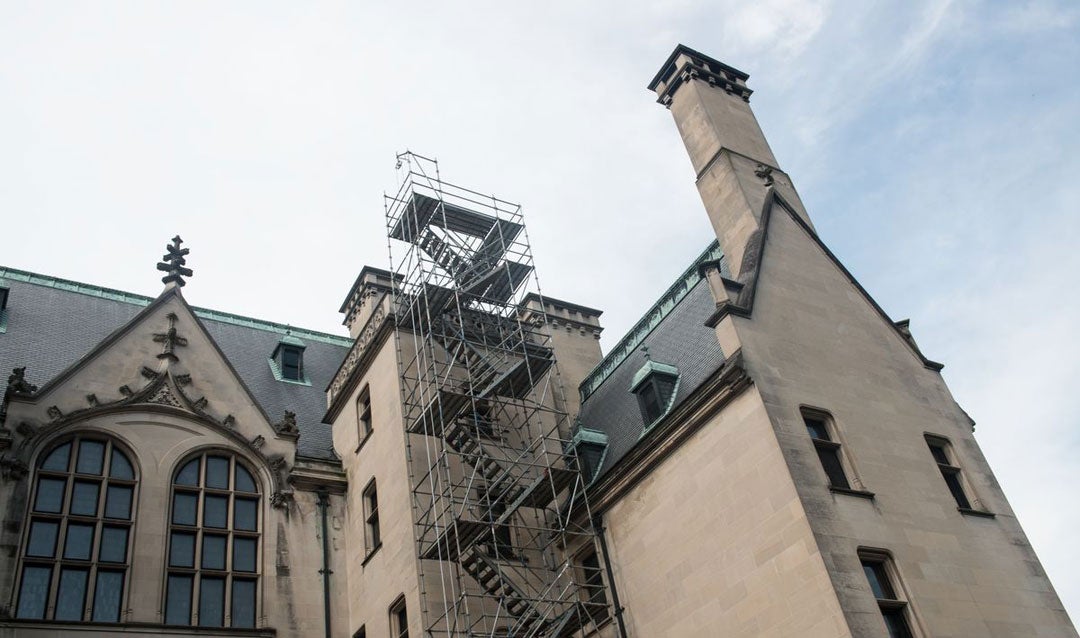 Meanwhile, work continued at Biltmore to repair any underlying leaks in the roof, and a temporary ridge cap was created to prevent further damage while the replacement was being built in Florida.
August 2015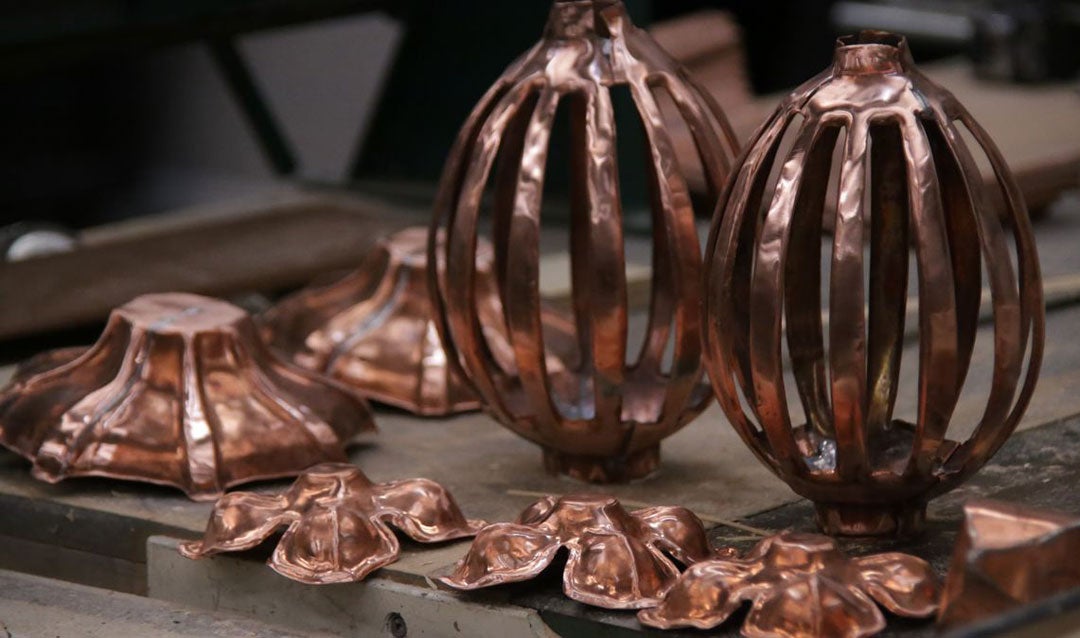 The crew at Huber & Associates created separate casts for stamping, pouring, and forming new molds to replicate the original pieces.
October 2015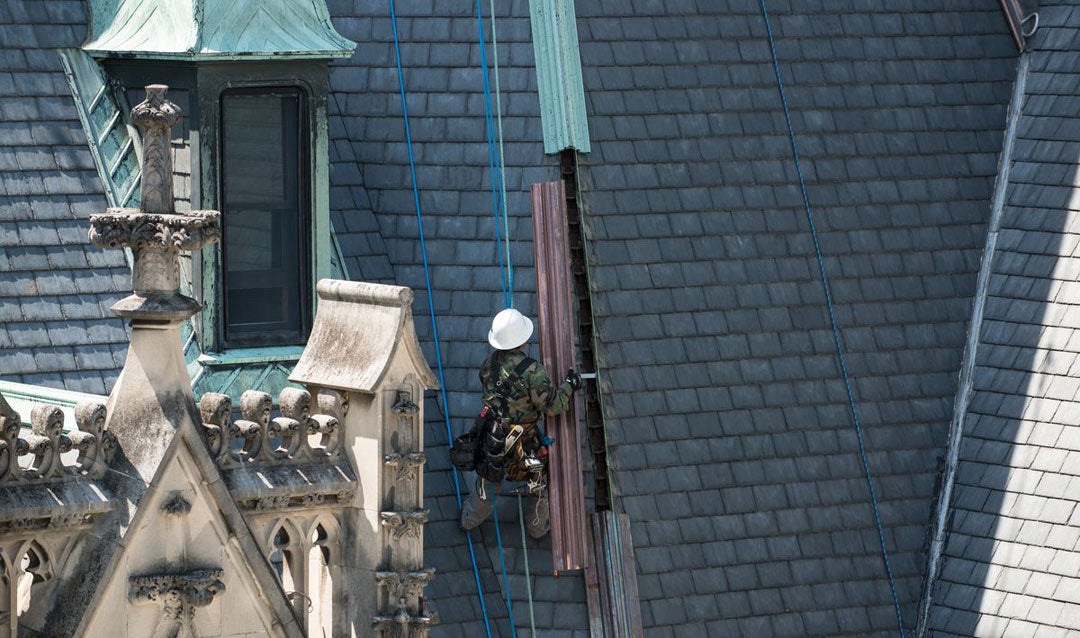 Huber & Associates finished their painstaking replication of the North Tower Ridge Cap and brought all the pieces (original and new) back to Biltmore for installation. The photo above shows one of the new copper sections being installed next to an original portion of the ridge cap with its distinctive green patina.
November 2015
Installation of the new North Tower Ridge Cap began and the project was completed in late November. The original pieces were placed in storage.
The new copper ridge cap is a reddish-brown color that looks much like it did when Biltmore House was completed in 1895. It is being allowed to acquire a natural patina over time rather than trying to match it by modern methods.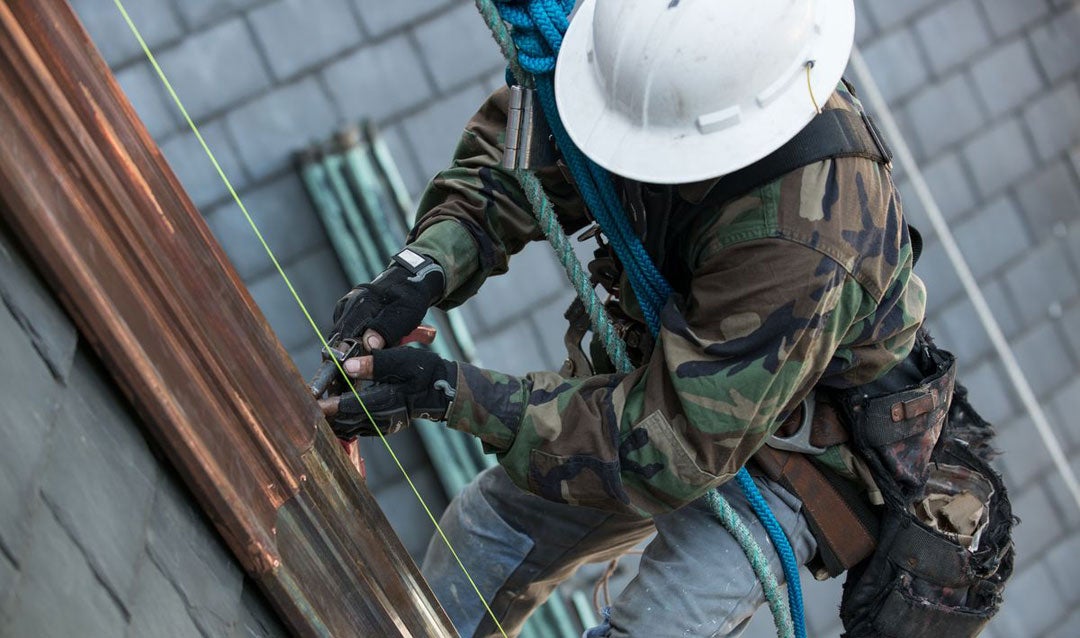 Biltmore was honored to receive the Griffin Award for Restoration—given annually by The Preservation Society of Asheville and Buncombe County for projects that accurately depict the form, features, and character of a property as it appeared at a particular period of time—for this preservation initiative.
We are grateful to our amazing employees and to Huber & Associates for all their hard work.