Spring 2020 has certainly brought some unprecedented challenges, but we invite you to savor in place with Biltmore wines.
"With the temporary closure of Biltmore and the Winery, we wanted to make sure our guests are still able to enjoy their favorite varietals at home," said Jill Whitfield, Senior Marketing Manager for Biltmore Wines.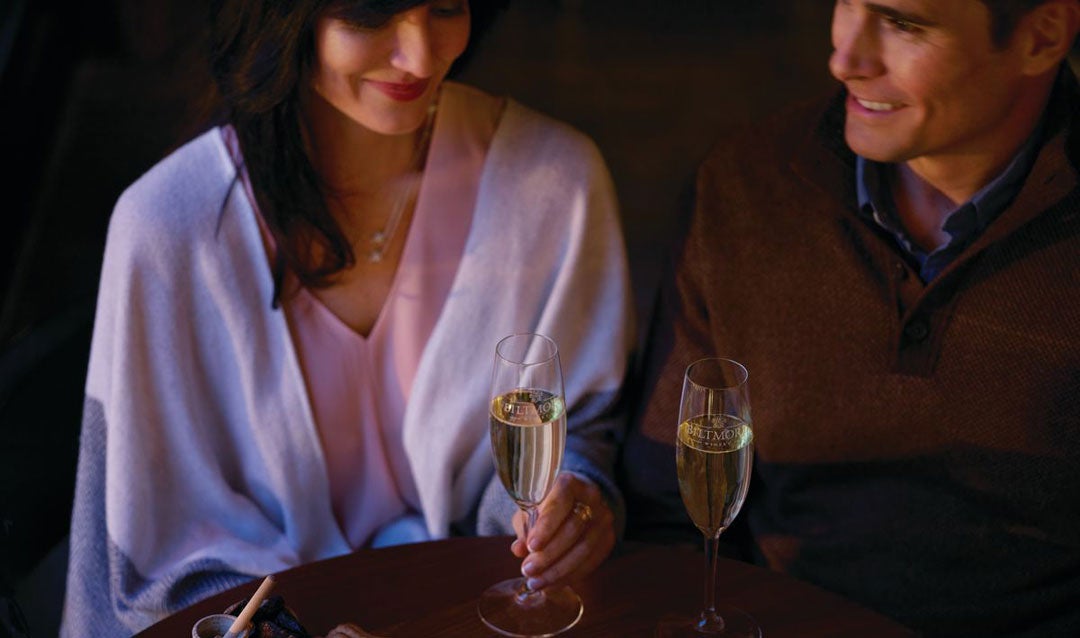 "That's the whole idea behind our 'savor in place with Biltmore wines' initiative," Jill said. "How can we be most helpful–and give you tips and ideas you can use at home–until we're able to welcome you back to the estate and the Winery?"
Host a virtual wine tasting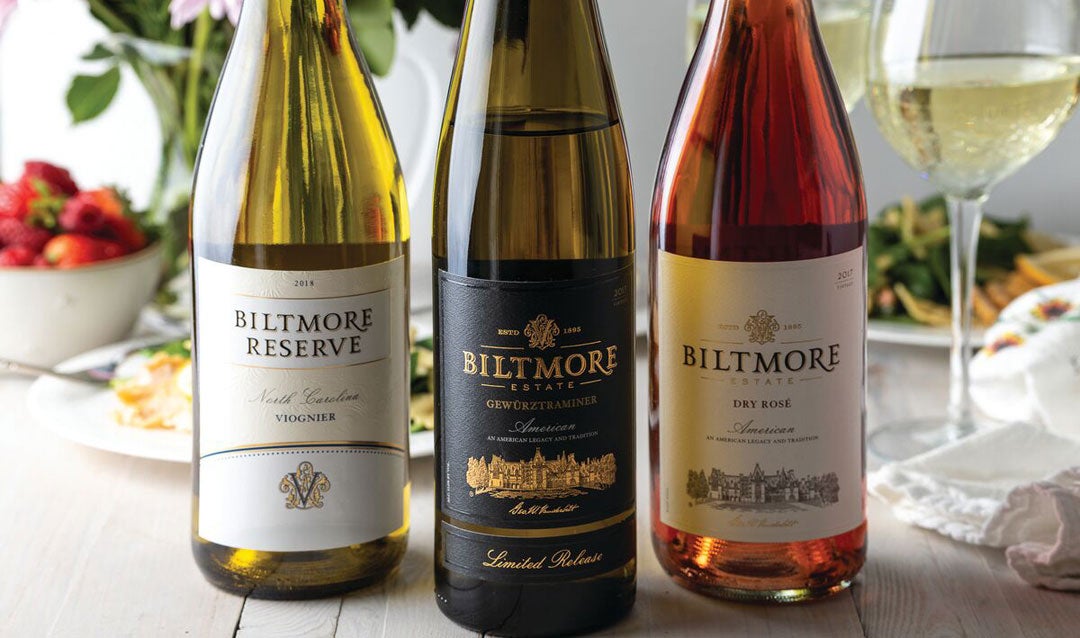 Biltmore Winemaker Sharon Fenchak suggests hosting a virtual wine tasting while you savor in place at home.

"You'd normally gather your friends together in person for a great evening of wine tasting," said Sharon, "but you can still "gather" everyone via a video conferencing app and let the fun begin!"
Here are Sharon's picks for an easy virtual wine tasting that highlights some unique varietals from both our American Series and our Biltmore Estate Limited Release wines:

Have everyone select the same three bottles of wine: 1 approachable white wine like our Biltmore Estate Limited Release Marsanne, 1 rosé or light-bodied red such as our Biltmore Estate Dry Rosé or Biltmore Estate Pinot Noir, and 1 full-bodied red–perhaps our Biltmore Estate Limited Release Malbec that recently earned 96 points and Double Gold in the prestigious San Francisco International Wine Competition.
"Begin the tasting with the white wine and progress through to the most robust red," Sharon advised. "Sip, savor, and celebrate your discoveries!"
Savor in place with Biltmore wines and our custom playlist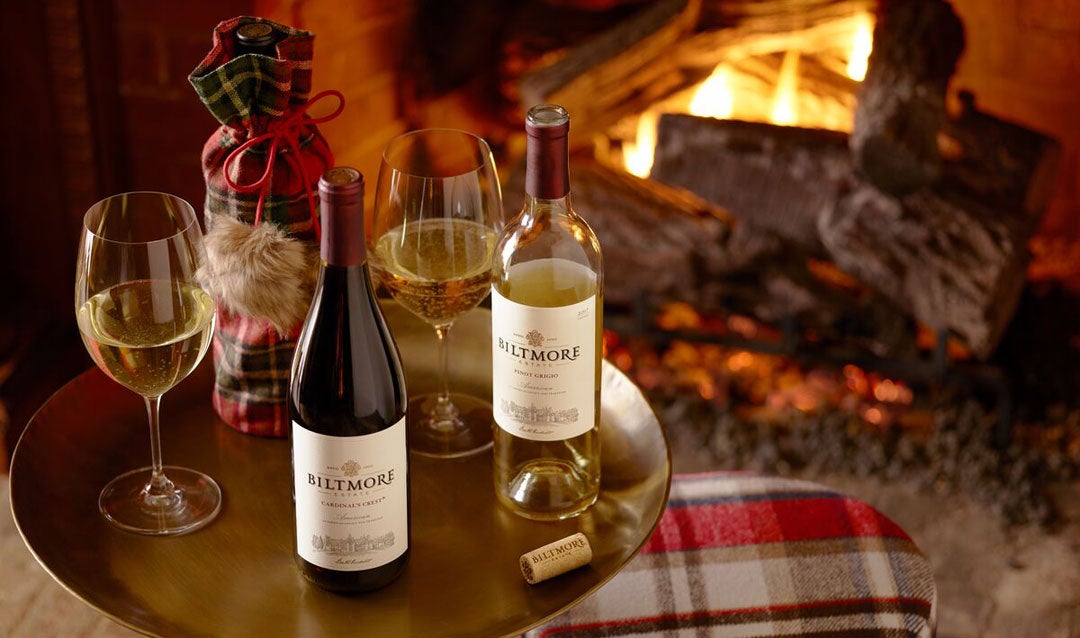 If a glass of wine and a smooth groove help you relax, John Justice, Regional Sales Manager for Biltmore Wines, offers the following advice:
"In these uncertain times, our kitchens are becoming a refuge for comfort and a way to calm our wanderlust," said John.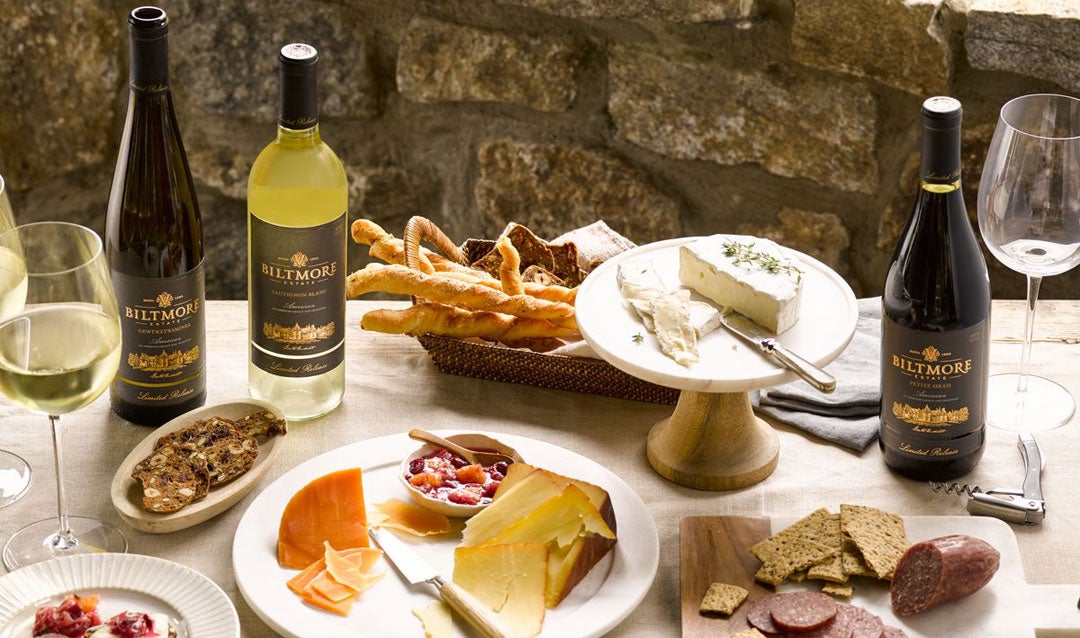 "My culinary philosophy is that the two most important ingredients of cooking are the marination of the chef and good music," John said.

"Both enhance smells, tastes, and the cooking process. I reach for Biltmore wines because they were created to be food-friendly, satisfying, and to pair well with your favorite flavors."
John curated the following playlist specifically to match the pace of enjoying a bottle of Biltmore wine:
"It's smooth, lively, and reflective," John noted, "so you won't even need to shuffle. Cheers!"
Craft your own cocktails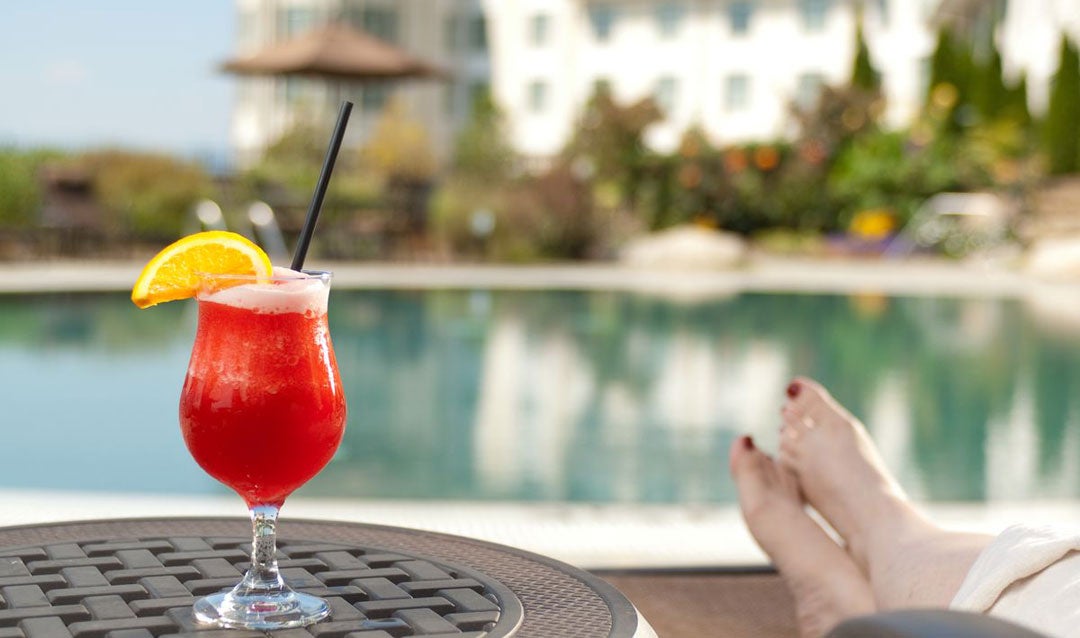 "Now that we're all sticking a little closer to home, let's take our favorite Biltmore wines to the next level by crafting cocktails with them," said Jeff Plack, Senior Director of Wine Production Operations.
"This is practically the perfect way to help you savor in place," Jeff said. "You can sip your favorite Biltmore wines on their own, or transform them into handcrafted cocktails!"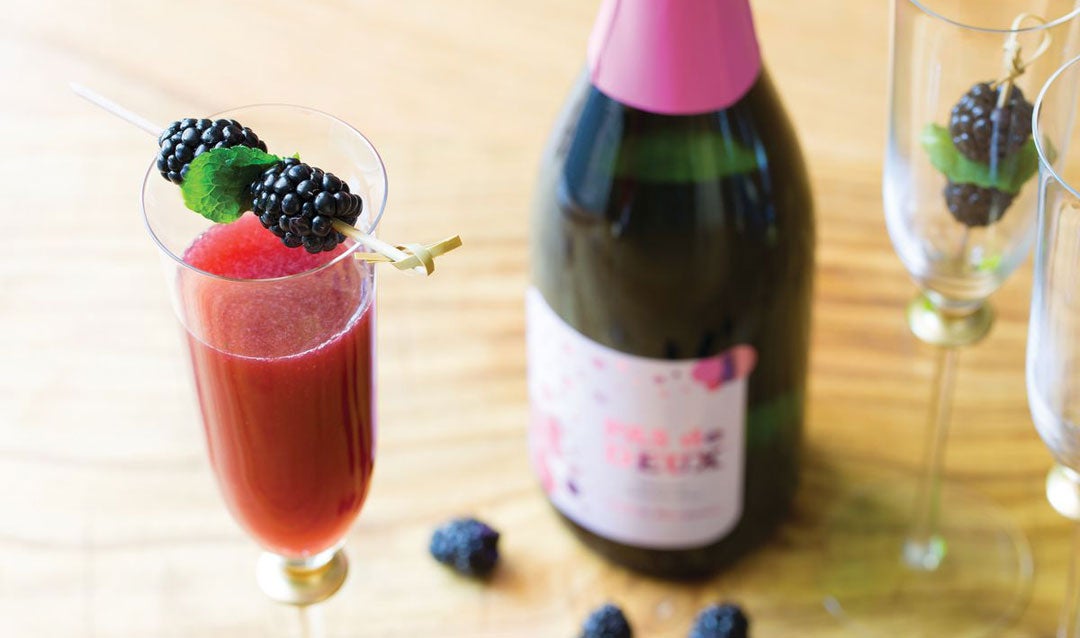 Jeff shared the following picks to help kick off your next cocktail hour:
Uncork more refreshing cocktails with Biltmore wines here!
Stock up and savor in place with Biltmore wines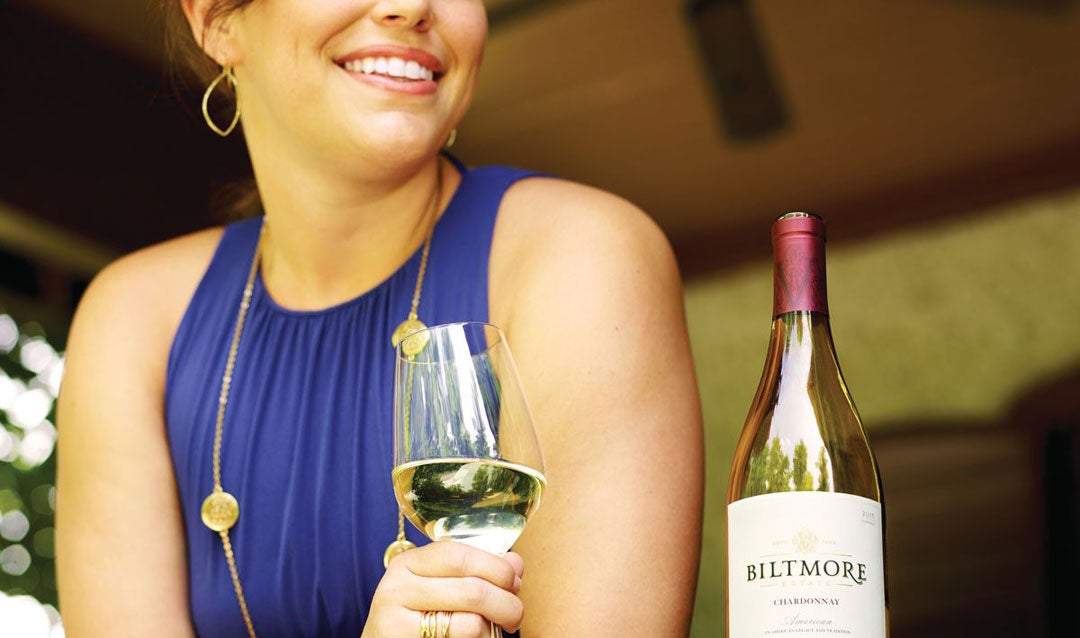 Until we can welcome you back to Biltmore's Winery in person, we invite you to stock up on your favorite Biltmore wines online or locally with the help of our Retail Locator.
Want to ensure that you stay stocked up each season? Become a member of the Vanderbilt Wine Club now and enjoy Biltmore wines delivered to your door each season, exclusive discounts on wines, invitations to members-only events, and more!