BACK TO BLOG
Take Virtual Tours of Biltmore House and Gardens
Written By Jean Sexton
Posted 04/10/20
Updated 07/21/22
More From Biltmore
Ready to experience virtual tours of Biltmore House and Gardens?
From the comfort of your own home, discover the timeless architecture of America's Largest Home, renowned landscape design, breathtaking views, and storied history of this National Historic Landmark in Asheville, North Carolina.
Experience Biltmore virtual tours now
Like a jewel crowning the Blue Ridge Mountains, Biltmore House–an American castle–was completed in 1895. It is still owned and operated by descendants of founder George Vanderbilt.
PLEASE NOTE: While each of our brief Biltmore virtual tours last less than two minutes, a typical self-guided Biltmore House visit takes about two hours, spanning three floors and the basement of George and Edith Vanderbilt's luxurious family home–and you can spend hours discovering the wonders of Biltmore's historic gardens and grounds!
We hope you enjoy the following brief glimpse at the marvels of this historic place.
---
Bonus: 360° Blue Ridge Mountain Views from the Loggia
This is an interactive 360° video. Use your finger or cursor to look around*.
---
Bonus: 360° View Inside the Butler's Pantry
This is an interactive 360° video. Use your finger or cursor to look around*.
* Some web browsers do not support 360° video. We recommend Google Chrome or Safari.
---
Virtual tour: Biltmore's historic Conservatory
Located in the heart of Biltmore's Walled Garden, this architectural treasure was designed in collaboration between George Vanderbilt, Biltmore House architect Richard Morris Hunt, and landscape architect Frederick Law Olmsted.
Completed along with the house in 1895, Biltmore's Conservatory is a year-round tropical oasis with more than 2,000 exotic plants beneath its expansive glass roof.
In the summer months, Biltmore's expert staff of horticulturalists bring the tropics outdoors by filling the alleyways with exotic and fragrant plants for guests to enjoy.

This brief Biltmore virtual tour video gives you an opportunity to see highlights from the Conservatory:
---
Virtual tour: Biltmore's gardens and grounds
When George Vanderbilt first began planning his grand country retreat in 1888, he envisioned a self-sustaining estate that would nurture the land and its resources for years to come.
Vanderbilt selected Frederick Law Olmsted, the founding father of American landscape architecture, to design the gardens and grounds of his estate.
Perhaps best known as the designer of Central Park in New York City, Olmsted envisioned Biltmore to include formal gardens and naturalized areas, a major arboretum and nursery, and acres of systematically managed forest land.

This brief Biltmore virtual video offers a quick overview of Olmsted's masterpiece:
Plan your Biltmore visit soon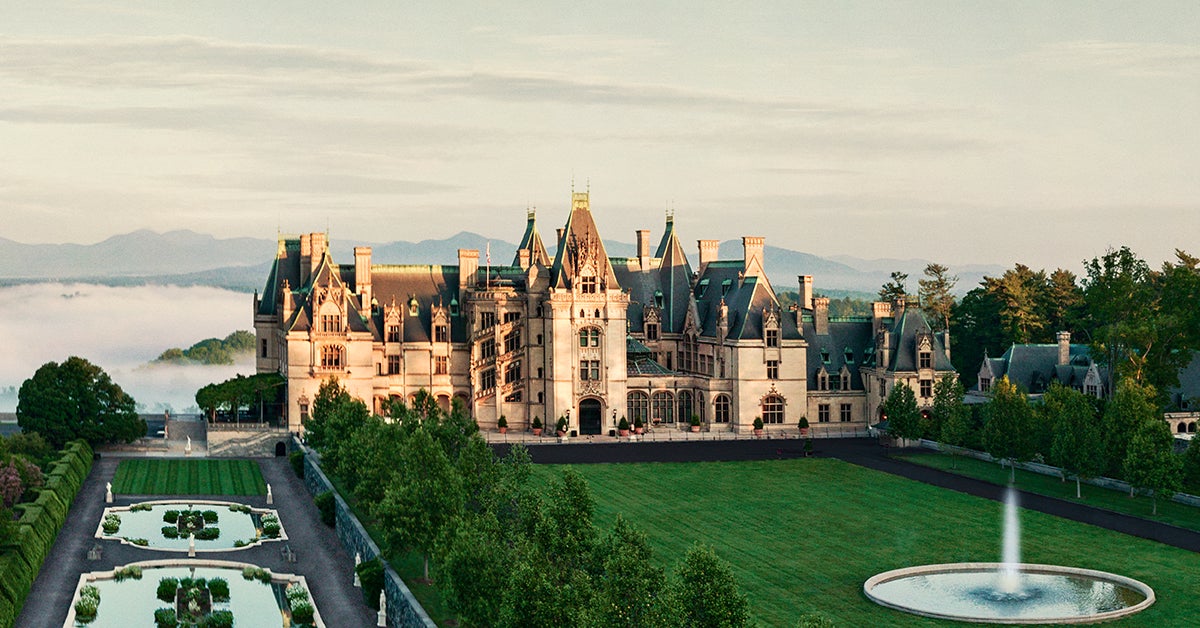 We hope you have enjoyed each of these Biltmore virtual tours, as well as the bonus 360° videos of the Loggia and Butler's Pantry!