BACK TO BLOG
The Emperor's Chess Set: A Perfect Birthday Gift
Written By Amy Dangelico
Posted 11/05/21
Updated 04/14/23
More From Biltmore
On his 21st birthday, George Vanderbilt's friend James McHenry gifted him a chess set and gaming table that once belonged to Napoleon Bonaparte, former emperor of France.
The story begins a few years earlier when George travelled to England with his parents and sister, Lila. There they visited the famous Holland House in Kensington at the invitation of McHenry, who was also a friend of Lady Holland.
The invitation must have thrilled George, who had just finished reading History of Holland House, a popular title in th United States at the time.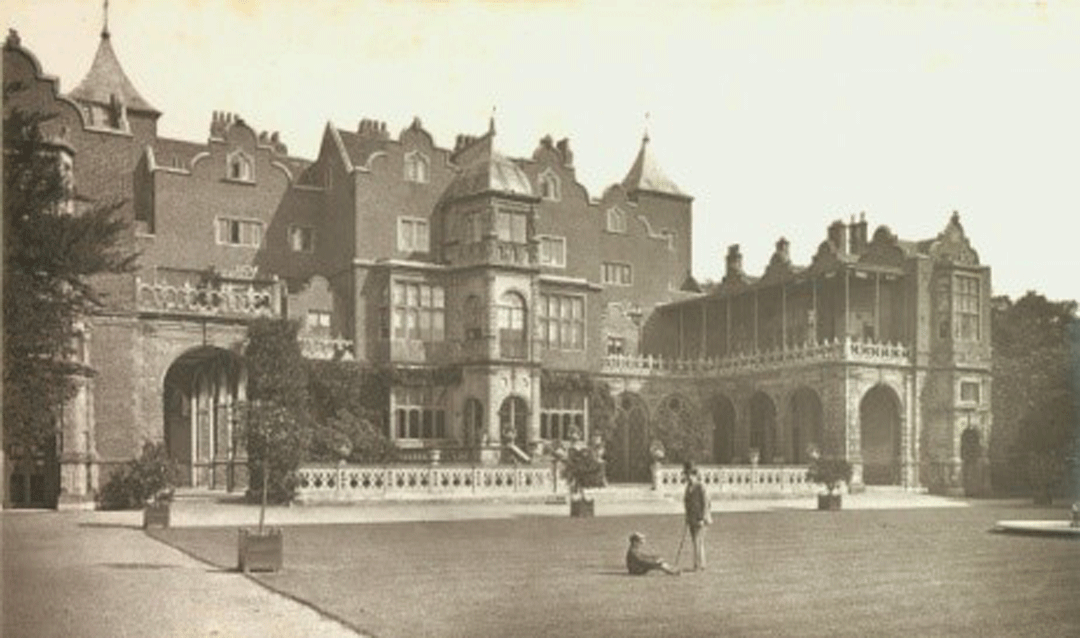 He wrote in his travel journal:
"Yesterday I visited Holland House and passed one of the pleasantest afternoons of my life… I could never describe all the things we saw unless I wrote them down on the spot. I saw all the things described in our book of Holland House. The library is on the second floor and like all the other rooms is very interesting… Mr. McHenry has a magnificent set of Holland House all illustrated in twenty-five volumes… besides many other valuable books."
Indeed, young George and McHenry seemed to have made quite an impression on each other. They remained friends for many years and in 1883, McHenry marked George's birthday with Napoleon's chess set and gaming table.
The original chess set is made of natural and red-stained ivory. The gaming table, a beautiful combination of walnut, ebony, acacia, ivory, and brass, features an inlaid chess board on one side with a backgammon board on the reverse.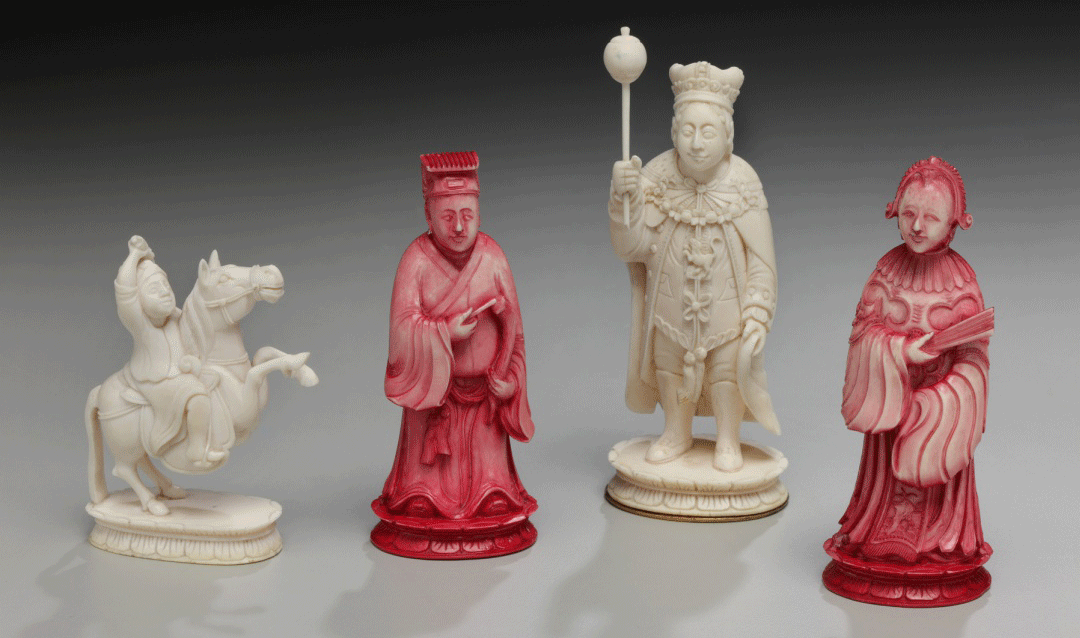 Following his 1815 defeat at Waterloo, Napoleon was exiled to the incredibly remote island of St. Helena, where he lived the last years of his life reading books, dictating his memoirs, and playing chess on that very table.
When Napoleon was dying of stomach cancer, he ordered his body to be autopsied to potentially save his son from the same disease. After his death in 1821, Napoleon's heart was removed during this process, sealed in an alcohol-filled silver urn, and placed on the nearby gaming table. (His heart was later interred with his body at Les Invalides in Paris.)
Andrew Darling, an upholsterer on St. Helena who happened to be present during the autopsy, purchased the chess set and gaming table at auction soon after. Historians are unsure how the items then made their way to Holland House.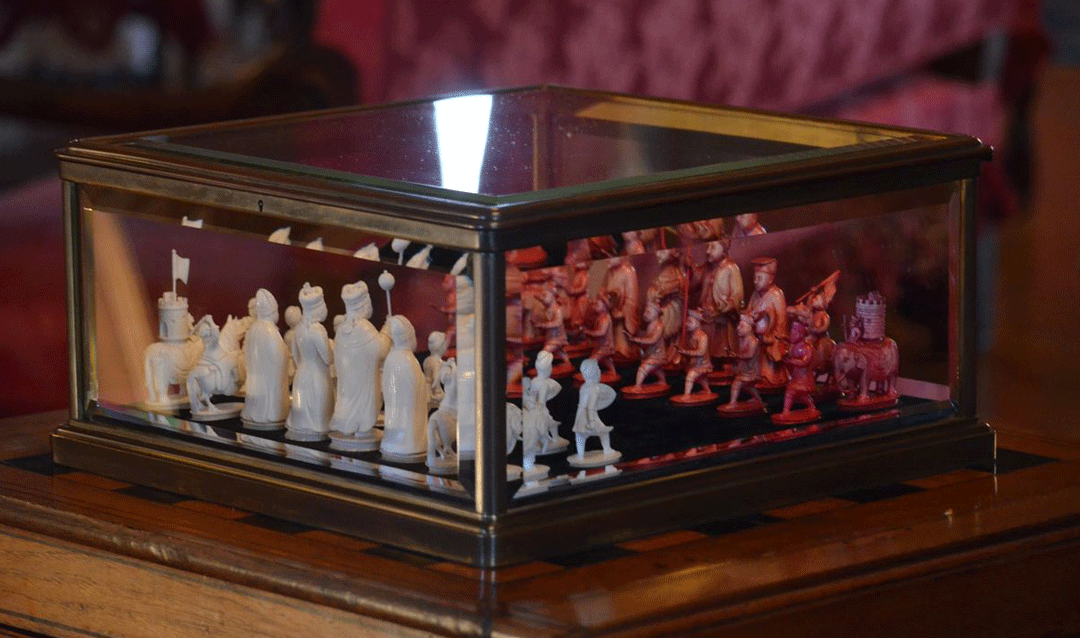 George's fascination with Napoleon persisted thereafter. He collected more than 162 volumes about the former emperor and acquired his snuffbox and breloche, though the latter items are no longer in the Biltmore collection.
Napoleon's chess set, however, is on display in The Biltmore Legacy.