BACK TO BLOG
Housekeeping in High Altitudes
Written By LeeAnn Donnelly
Posted 02/10/22
Updated 07/13/22
More From Biltmore
"I feel like a kid, climbing up on a jungle gym," said Samantha Bridges, as she secured her hard hat. Stepping onto an elaborate scaffold built by Biltmore's in-house carpentry team to safely access a 1,700-pound chandelier, she starts work on a multi-day cleaning project. The dusting of this enormous light fixture happens annually in Biltmore House.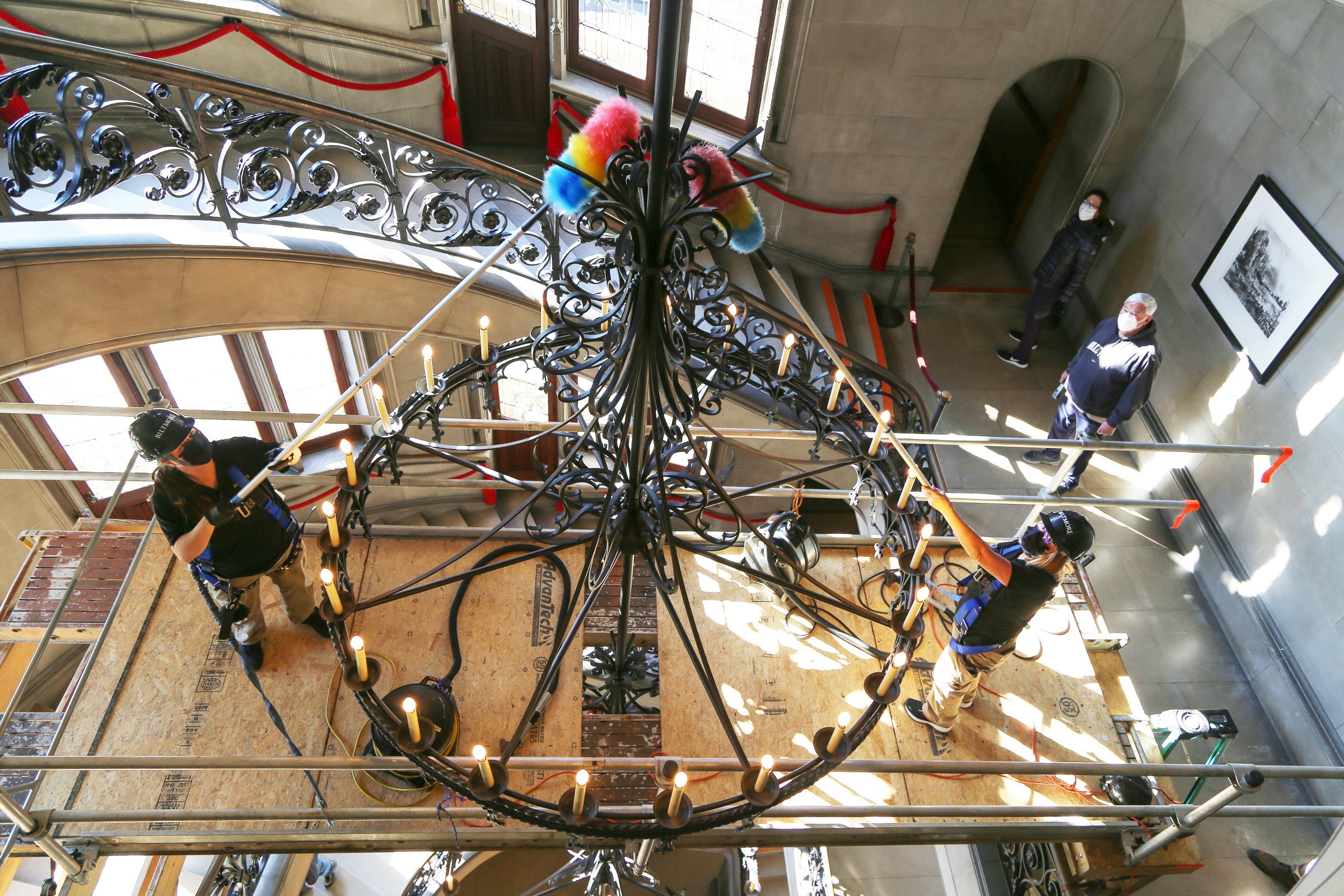 The dramatic Grand Staircase chandelier dates back to 1895, the year George Vanderbilt moved into the home. The staircase's appearance from the outside is one of the home's most distinguishable architectural features. Arguably, thousands of our guests have taken pictures of this engineering marvel.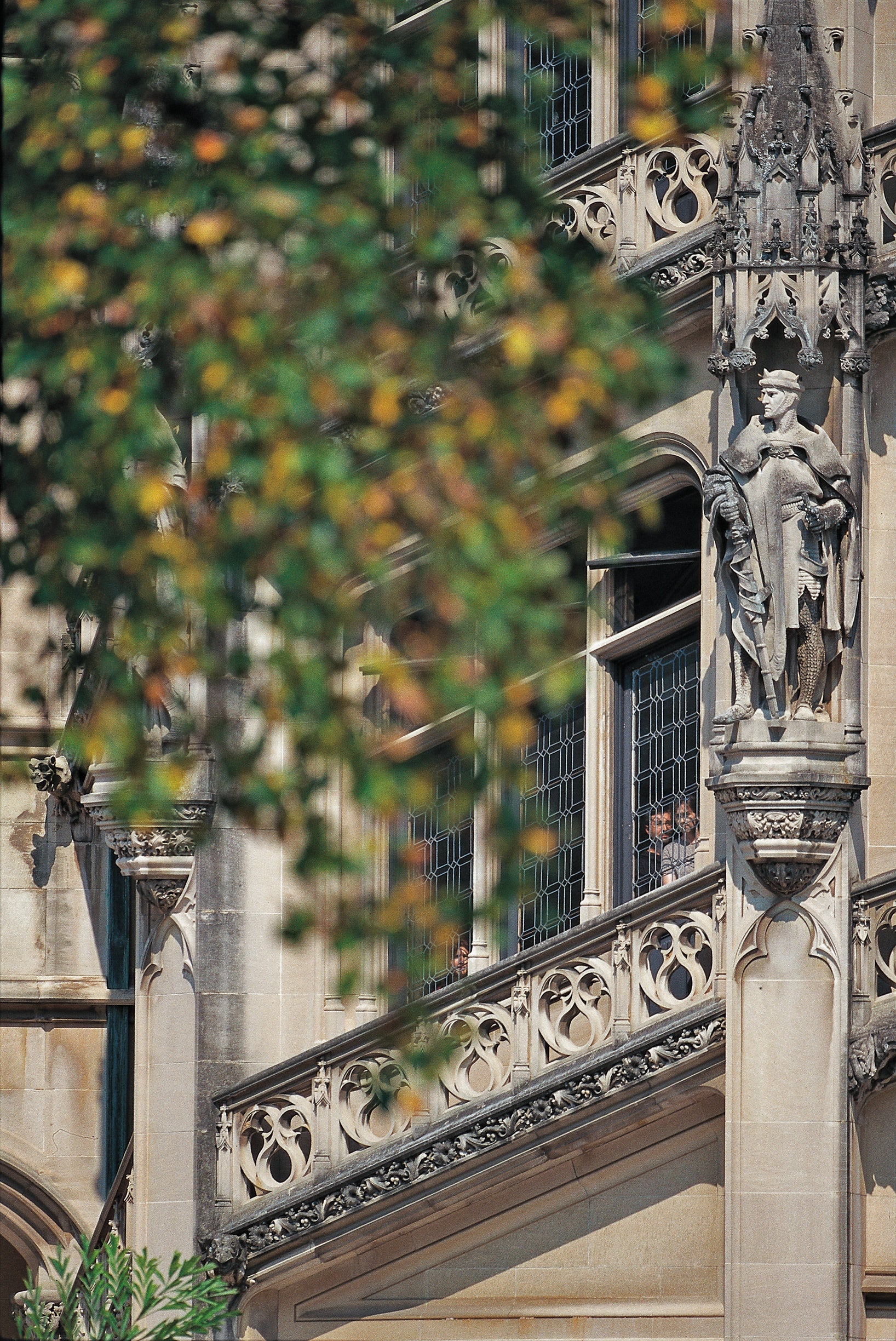 Samantha and co-worker Cindy Crabtree spend the next hour carefully dusting the fixture's top-level candle lamps. Using goat hair brushes and vacuum cleaners, the women stand inside the fixture, slowly working their way around its perimeter gently swooshing away dust and cobwebs.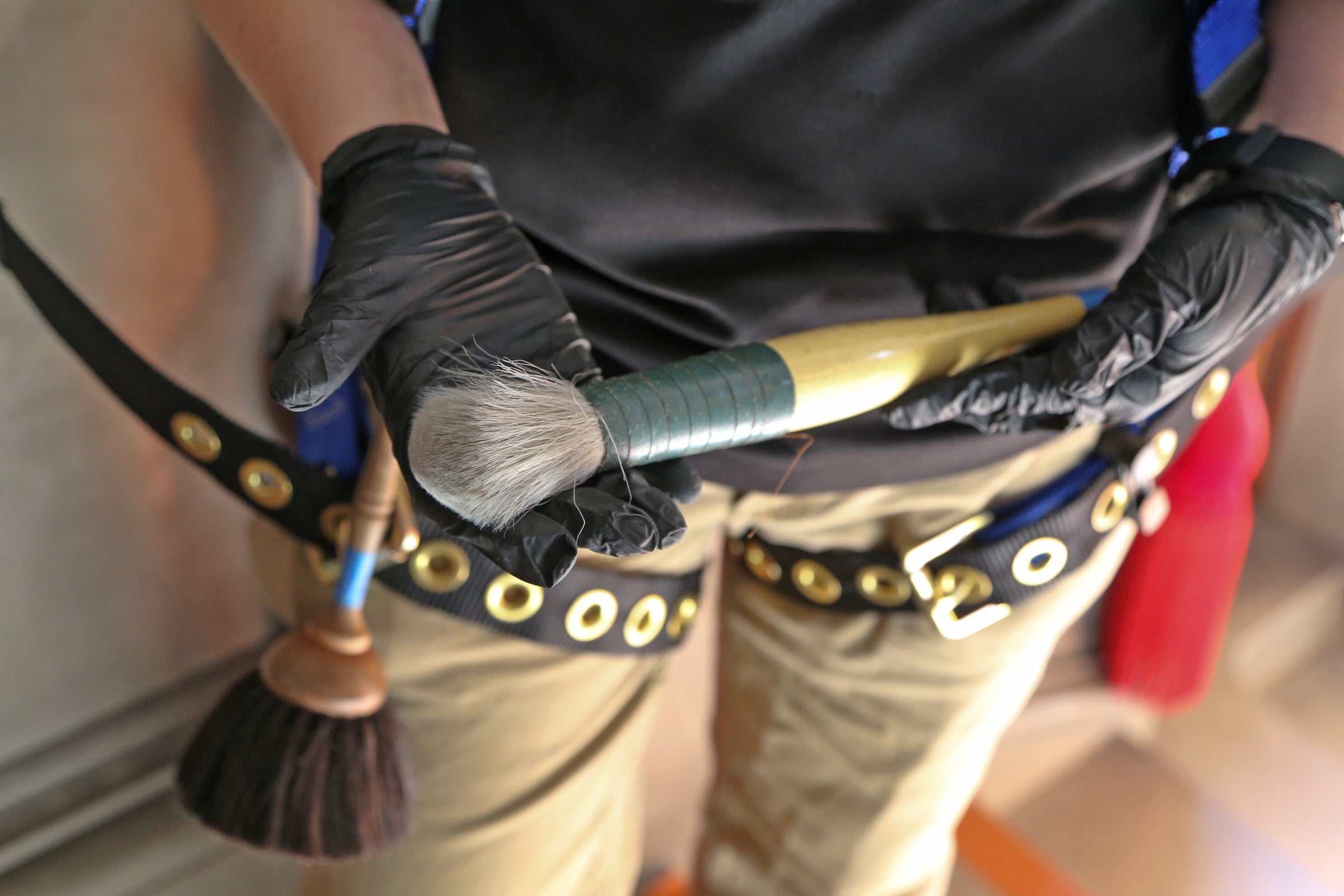 Focused on the intricate iron designs around the lamps, Cindy steps back slightly, and holds up her brush. "It's swaying," she said, pausing to let the chandelier settle back into place. The chandelier is suspended by a single bolt, held in place by a copper dome on the rooftop of Biltmore House.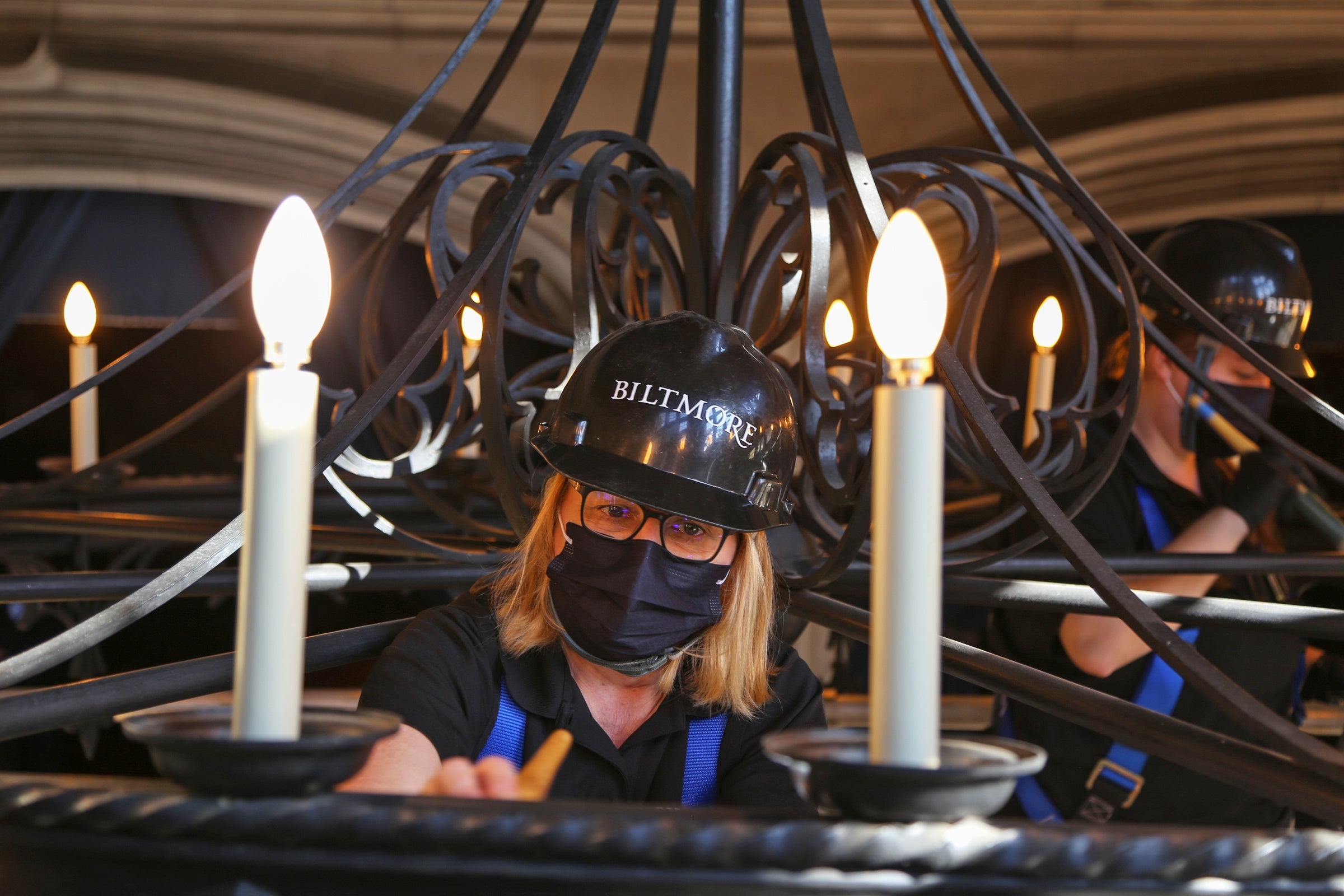 Above the lamps on this level is a decorative element so high up that Cindy and Samantha must extend long-handled dusters as far as they'll stretch to reach it.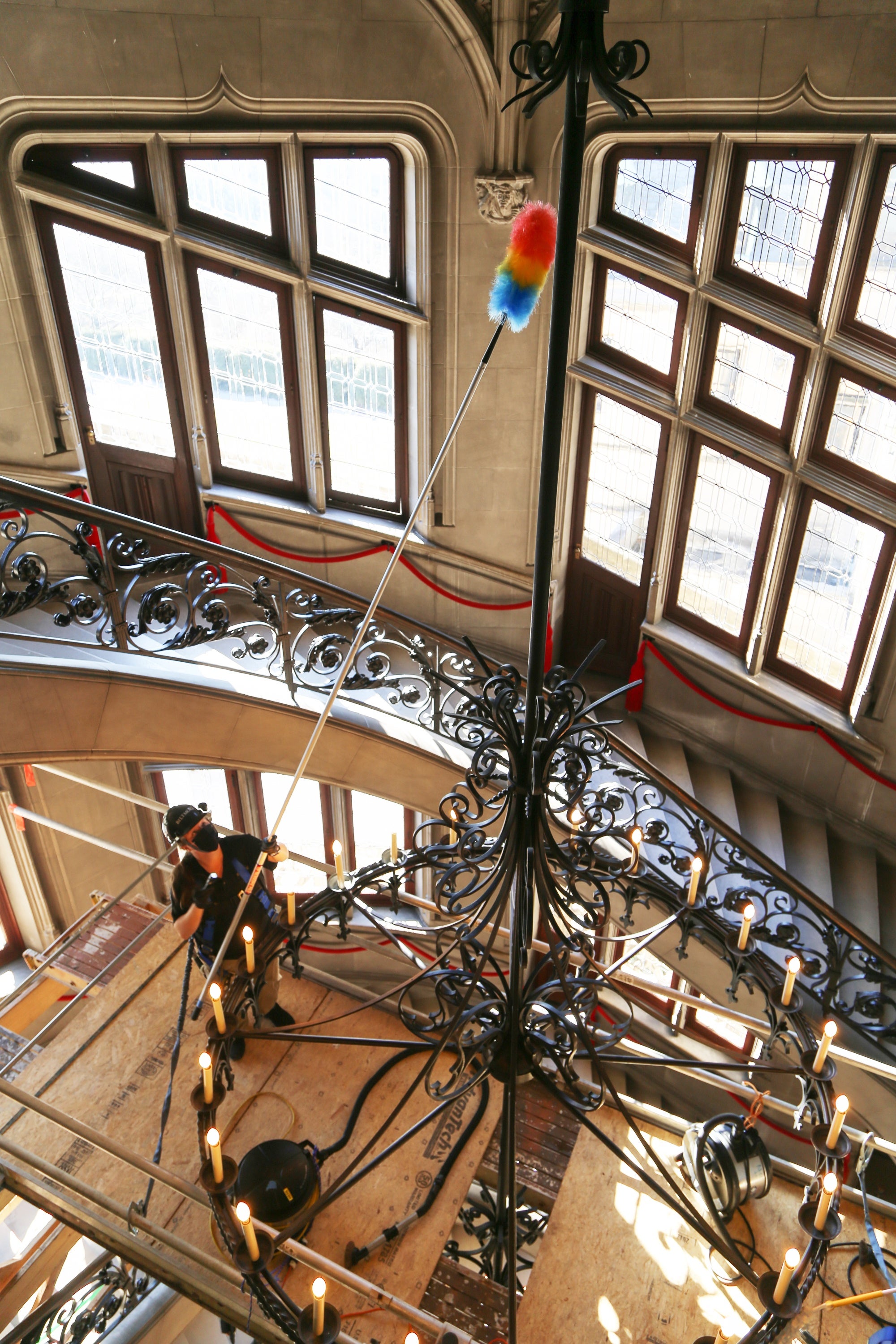 With rooms that soar high above, the housekeeping team is accustomed to working several stories up. Safety precautions are taken to make sure they are secure, and that equipment is out of guest pathways.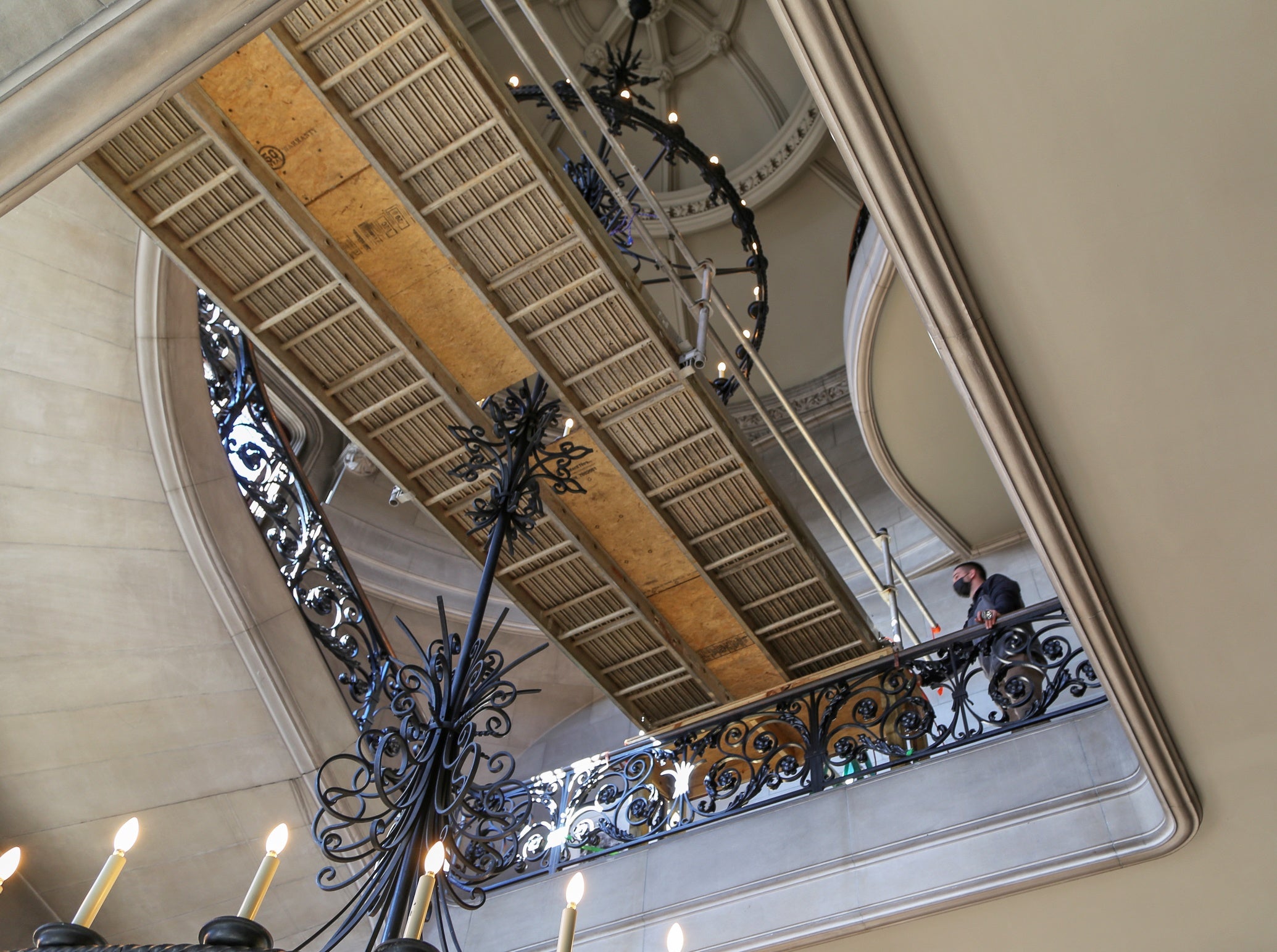 Cindy says that any nerves she might have about working at such heights have diminished over the years, as this is her third year working on the Biltmore housekeeping team. Samantha said she keeps in mind to be aware of her surroundings. "Know your space and what's around you and if you move, you know you have to remember that something fragile is around you."
Even a 1,700-pound chandelier is considered a "fragile" heirloom? Indeed.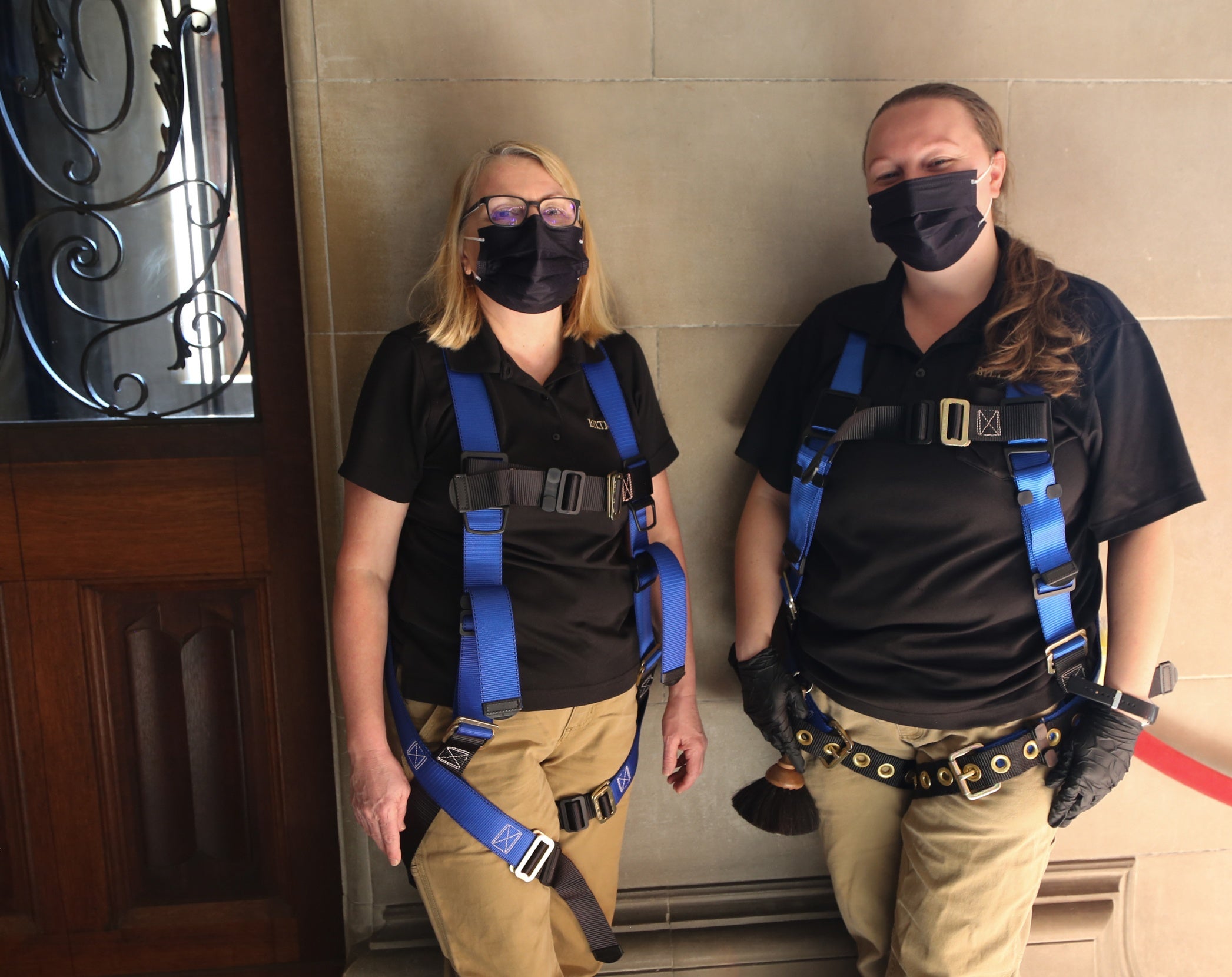 Cindy Crabtree and Samantha Bridges, Biltmore Housekeeping Team Members