BACK TO BLOG
Your Private Oasis Awaits at Biltmore
Written By Leeann Donnelly
Posted 03/11/21
Updated 05/22/23
More From Biltmore
Your private oasis awaits at Biltmore when you reserve a getaway at our Market Gardener's Cottage on Biltmore Estate in Asheville, NC. Built in 1896, this original private home is part of our collection of historic cottages—along with the Dairy Foreman's Cottage and our Line House Cottages—that are available for overnight stays.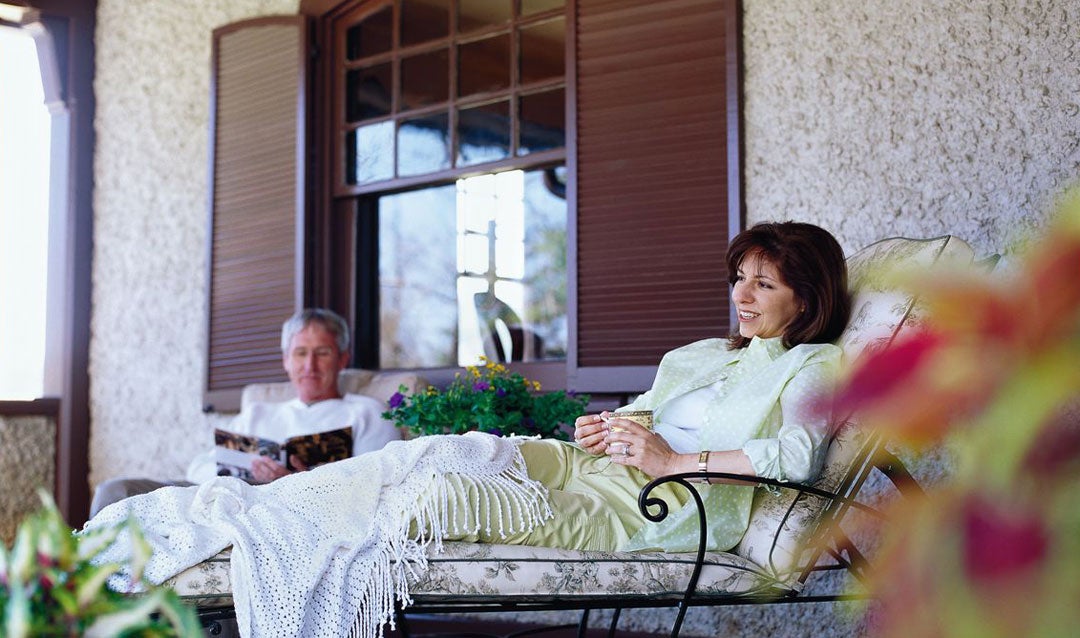 Your private oasis
"The Market Gardener's Cottage really is a private oasis and our most luxurious retreat," said Trina Massingill, Lodging Events Manager. "This beautifully appointed home features quaint porches, lush gardens, and the opportunity to customize your stay with concierge service and a private chef."
"You'll enjoy access to estate gardens, grounds, and Antler Hill Village & Winery for your length of stay, plus access to amenities at our four-star Inn," said Trina. "That includes The Spa Biltmore, fitness center, and outdoor heated pool and hot tub that are open seasonally."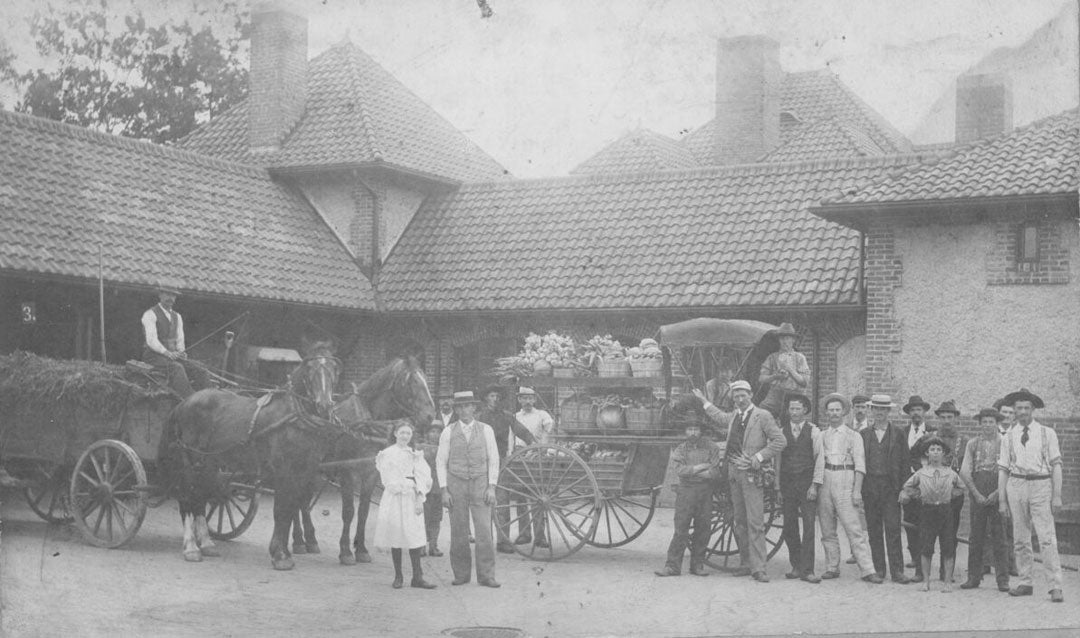 Cottage history
Designed by Richard Howland Hunt, son of Biltmore House architect Richard Morris Hunt, the Market Gardener's Cottage originally anchored the Market Garden, also known as the Truck Farm.
This garden was considered the most important vegetable growing site on the property, where many seasons of vegetables and fruits were harvested to serve the estate. The staff always employed the latest scientific farming techniques and machinery, not surprisingly since George Vanderbilt often was thought of as an innovator.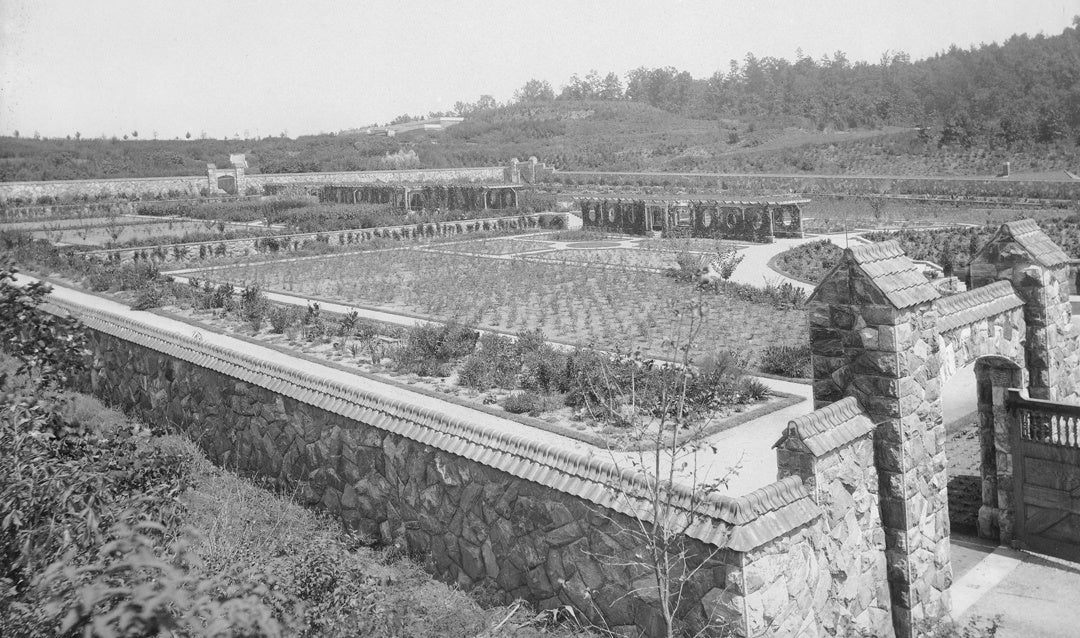 It may be hard to imagine now, but the estate's first vegetables were intended to grow in the Walled Garden near Biltmore House. After a short time, however, Mr. Vanderbilt wanted the gardens closest to Biltmore House to thrive with ornamental plants and flowers.
Fruits and vegetable production was relocated to the site of the Market Gardener's Cottage, on fertile bottomland along the Swannanoa River near its juncture with the French Broad.
Biltmore's first market gardener
George Stevenson Arthur (1861-1945), a native of Scotland, came to Biltmore in 1897 to manage the estate's gardens and greenhouse. For the next 17 years, he and his wife, Isabella, lived and raised nine children in the cottage. Following George Vanderbilt's death in 1914, the family moved to Biltmore Village.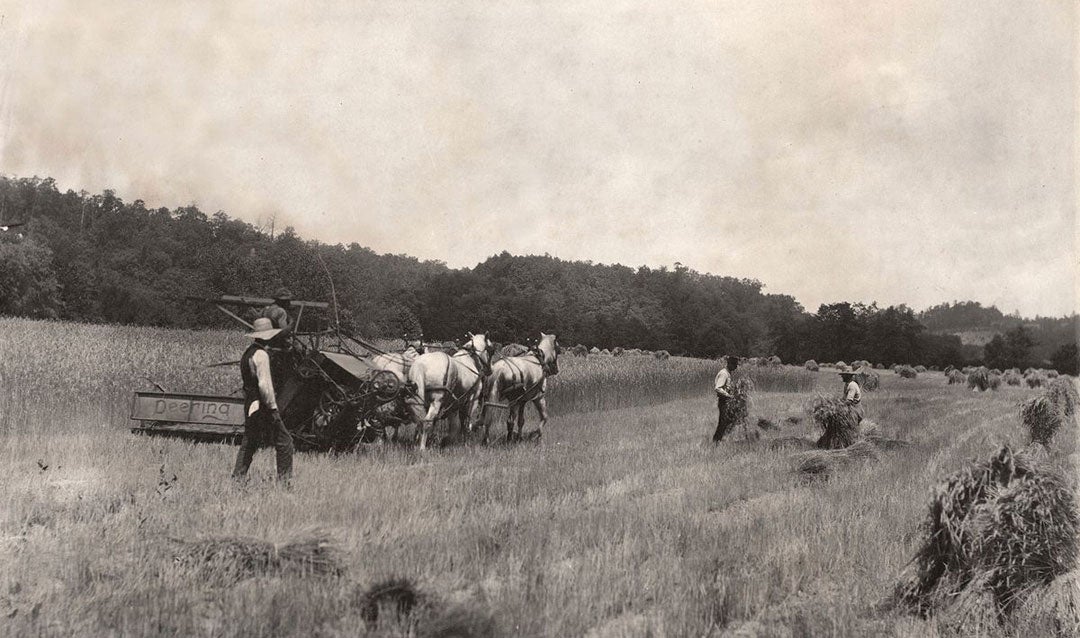 The estate's agricultural heritage
Archival documents tell us that Biltmore sold excess vegetables and fruit to the public at wholesale rates. An Asheville Daily Citizen article alerted its readers "and housekeepers [to] have their attention attracted to the new advertisement of the Biltmore Farms …" An article later that year predicted that, because "Mr. Vanderbilt … has both brains and science at his command," the Biltmore Market Garden could easily compete with the long-established farms of the northeastern U.S.
Archives also show that in 1897, estate superintendent Charles McNamee placed an ad in the Asheville Daily Citizen for cabbage and three kinds of sweet potatoes for sale from the garden.
The courtyard by the cottage also served as a vegetable packinghouse and wholesale outlet for local merchants who could access the estate from Victoria Bridge on the Swannanoa River.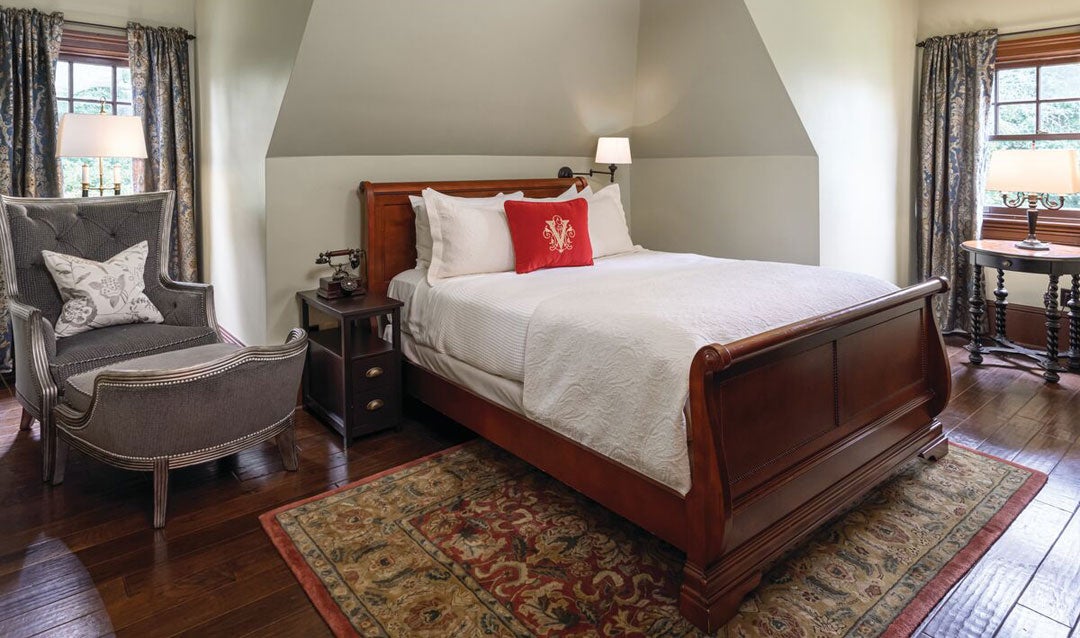 Creating a modern private oasis
In the early 1980s, the cottage was renovated to provide accommodations for VIPs and individuals from out of town who had business with the estate.
The courtyard was used as an outdoor set during the 1992 production of Last of the Mohicans, filmed on the grounds of Biltmore and at other locations in Western North Carolina.
"The Market Gardener's Cottage was renovated again in the last few years," said Trina. "This time, it was reimagined to feel like a private home, as if you are a guest of the Vanderbilts with your own address!"
The cottage, which features exceptional furnishings and décor, offers an oasis for those who desire a private and luxurious setting as a home base for enjoying their Biltmore experience.
Your private oasis awaits!
Beautifully updated to offer a unique experience of Biltmore, each of the Cottages on Biltmore Estate™ is a private oasis of service, style, and charm that harkens back to the Vanderbilt era—classic homes wrapped in history and refined with modern touches. Plan your stay today.