We Welcome Your Return
Our world has changed with unbelievable speed due to COVID-19, and we move forward together in response. The collective well-being of our guests, employees, and community is very important to us, and we are committed to public safety standards that bring us all peace of mind.
We have safely adapted estate experiences and enhanced our stringent disinfection procedures in accordance with CDC guidelines and industry best practices.
Biltmore has long been recognized for our attention to detail, and we know this means more now than ever before.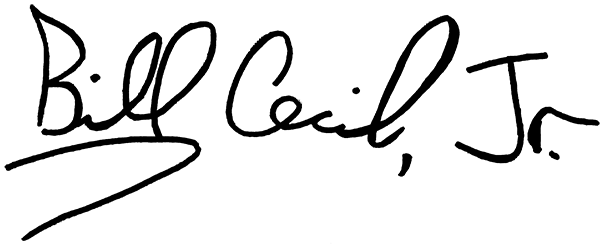 Bill Cecil
President & CEO
The Biltmore Company
Our Top Priority:
The Safety of Our Guests, Employees, and Community
Safety is our top priority. To that end, we are doing the following:
Limiting daily capacity and hours of entry to the estate
Ensuring employees are informed, receiving health screenings, and following CDC & OSHA guidelines for working during COVID-19
Requiring face coverings and gloves for our employees in guest areas and Food & Beverage service
Requiring face coverings for guests and employees inside all buildings
Using a disinfectant approved for use on food contact surfaces in all food preparation areas
Continuing to align our already stringent cleaning procedures with the latest guidance from the CDC, and implementing them with increased frequency
Enhanced disinfecting procedures with EPA-approved disinfectant for SARS-CoV-2 (the virus that causes COVID-19)
Providing hand sanitizer stations at convenient locations for guest and employee use
Adopting a cashless payment protocol whereby we accept credit, debit, and Biltmore Gift Cards only during this time
Providing clear and frequent reminders to follow CDC guidelines for social distancing and personal hygiene via signage throughout the estate
Monitoring guest areas to encourage social distancing and reduce group gatherings in accordance with government mandates
We are excited to welcome you back to Biltmore. To help us keep everyone safe, we ask that you please:
Follow CDC health & safety guidelines:

Wear a face covering when around others and distancing is not possible.
Face coverings required inside all buildings.
Follow proper hand washing guidelines.
Cover your mouth and nose with a tissue when you cough or sneeze.

Stay home if you are ill or exhibiting symptoms of flu or COVID-19.
Be courteous on trails and walkways and allow ample space for passing and social distancing.
Be prepared for cashless payment methods; Biltmore will be accepting credit, debit, and Biltmore Gift Cards only during this time.
Our long-standing commitment to a healthy and safe work environment guides everything we do, including the adoption of the following new standards for team safety:
Daily Health Screenings
Flexible Sick Leave Policies
COVID-19 Training Series for all employees
Social Distancing measures
Teleworking encouraged for eligible positions
Enhanced Disinfection Plans for all work spaces, using EPA-approved disinfectant for SARS-CoV-2 (the virus that causes COVID-19)
Disinfecting Stations that include wipes and hand sanitizer for employees
Cashless Payment Protocol (credit, debit, and Biltmore Gift Cards only)
Mandatory use of face coverings and gloves in all guest areas, indoor spaces and exterior work areas when within six feet of other employees
Plexiglass barriers in select work areas