Name: Frederick Law Olmsted
Born: April 26, 1822, Hartford, Connecticut
Parents: John Olmsted, Charlotte Law Hull Olmsted
Spouse: Mary Cleveland Perkins, married 1859–1903
Children: John Charles Olmsted, Charlotte Olmsted, Owen Olmsted, Marion Olmsted, Frederick Law Olmsted, Jr.
Notable Projects: New York City's Central Park, Prospect Park, Boston's Emerald Necklace, 1893 World's Columbian Exposition, landscape design for Biltmore
Death: August 28, 1903, Belmont, Massachusetts
About Frederick Law Olmsted
"I have all my life been considering distant effects and always sacrificing immediate success and applause to that of the future.

—Frederick Law Olmsted
Early Appreciation of Nature
Frederick Law Olmsted was born in Hartford, Connecticut. His father was a merchant and one of his favorite pastimes was taking trips through the countryside to study landscapes. Young Frederick often accompanied him, inheriting the elder Olmsted's fascination for the beauty of nature's canvas.
A Varied Career
Like the winding paths found in many of his future designs, Olmsted's early career path took many turns, including a wide variety of work opportunities that shaped his views and helped cultivate his interest and skill in designing landscapes. In addition to his best-known career as a landscape architect, Olmsted managed a gold mine in California; he spearheaded the U.S. Sanitary Commission for the North during the Civil War; and he established The Nation, a weekly journal that is still in existence. His impact on America ranges far beyond the field of landscape design.
Coming into His Own
In 1857, Olmsted became superintendent of a new public works project: New York's Central Park. A contest was held to determine the park's design, and architect Calvert Vaux approached Olmsted to partner with him on a concept. Their plan won, and during the course of the complex project, Olmsted evolved into an expert in the planning of parks and landscapes.
The Father of Landscape Architecture
Olmsted became a sought-after designer of landscapes, shaping greenspaces throughout America and creating innovative parkways and park systems. An early advocate of conservation, Olmsted knew the value and healing properties of nature. His public and private commissions transformed outdoor spaces into intentional, multi-dimensional landscapes suited to the location, with the ultimate goal of bringing peace and tranquility to its patrons. Throughout his career, he continued to demonstrate a passion for improving personal and societal well-being through the presence of thoughtfully designed outdoor spaces including Niagara Falls State Park, Prospect Park in Brooklyn, Boston's Emerald Necklace, Chicago's Jackson Park, the grounds of Stanford University in California, and the U.S. Capitol Grounds.
Capstone Project
 In 1888, George Vanderbilt approached Olmsted for his help with 125,000 acres secured for a country retreat in the mountains near Asheville, North Carolina. Although the land surrounding Biltmore was overused and in poor condition, Olmsted handled it deftly, creating picturesque scenes and unforgettable vistas framed by the Blue Ridge Mountains. It would be one of the grandest undertakings in Olmsted's 40-year career, and also his last. Through Olmsted's method of taking the "long view" of his projects, the gardens, grounds, and forests surrounding America's Largest Home® remain a living legacy of his landscaping genius.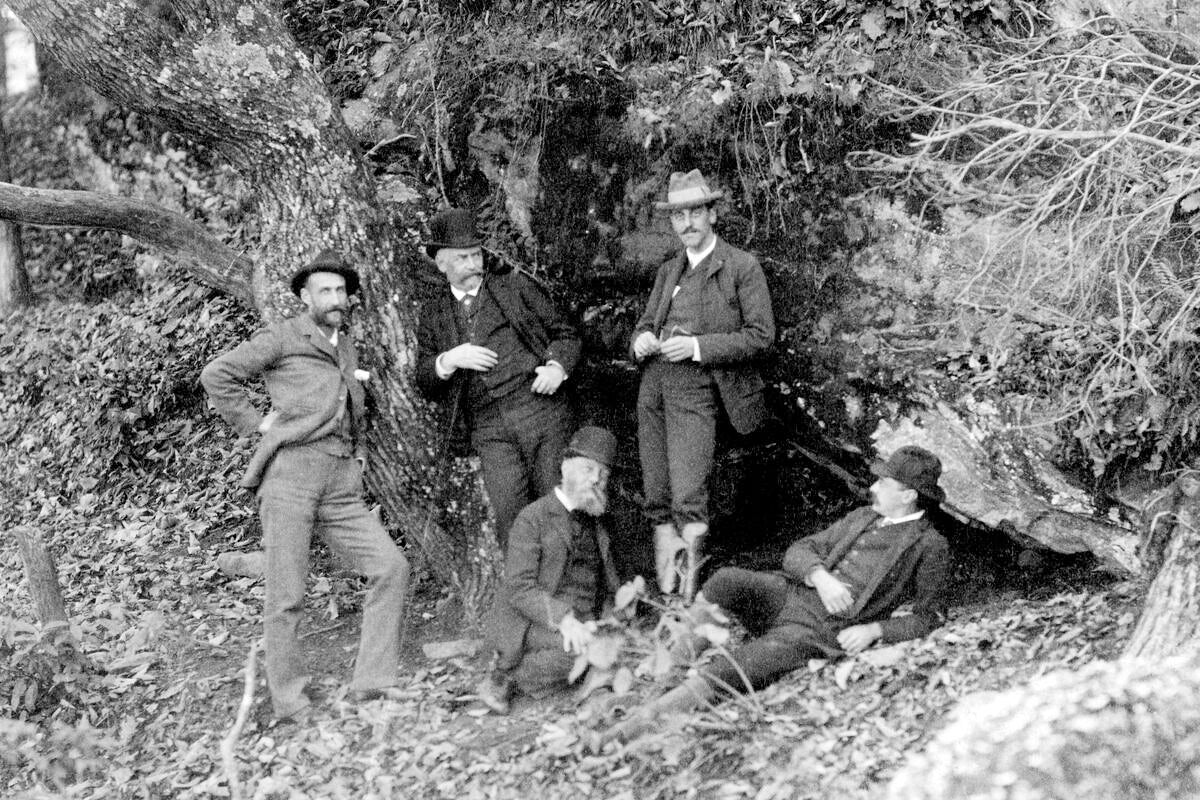 Celebrating an Icon
In 2022, Biltmore partnered with the national Olmsted 200 campaign to commemorate the 200th anniversary of Frederick Law Olmsted's birth. Known as America's foremost landscape architect, his final project was the magnificent landscape design of George Vanderbilt's estate, which stands as a living tribute to Olmsted's genius.
Olmsted's Biltmore