An Unforgettable Holiday Evening
November 3, 2023–January 6, 2024
A majestic Norway spruce and pathway luminaries welcome you to America's Largest Home®. Inside, thousands of ornaments reflect the soft glow of candles, fireplaces, and twinkle lights. The magic continues in Antler Hill Village, which is festooned with glittering lights, ornaments, and displays.
NEW THIS YEAR:
All Biltmore House tickets include FREE next-day grounds access!
Select ticket options also include Italian Renaissance Alive.
Buy Tickets
The Ultimate Christmas
Make it yours with a package stay that includes Candlelight Christmas Evenings tickets, daily breakfast, a Christmas at Biltmore keepsake, and more. Enjoy more time shared—and more special memories made—amid the yuletide wonder of George Vanderbilt's magnificent estate.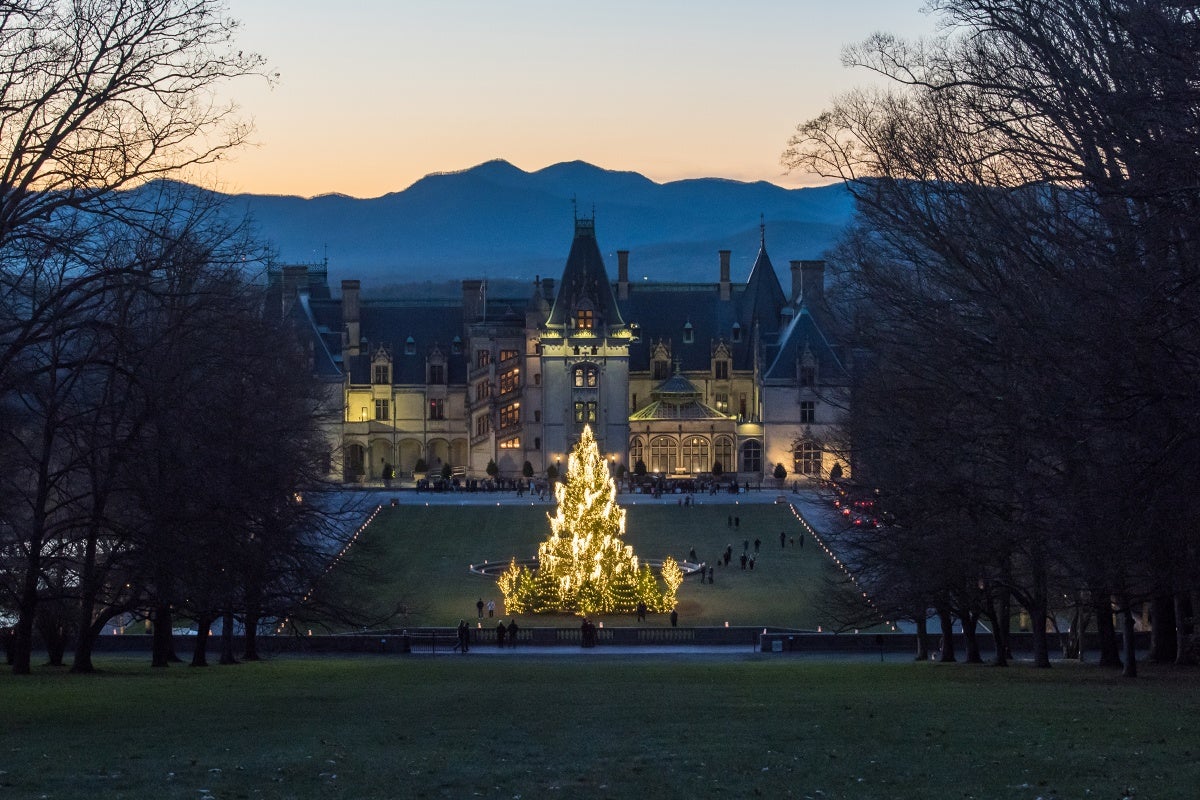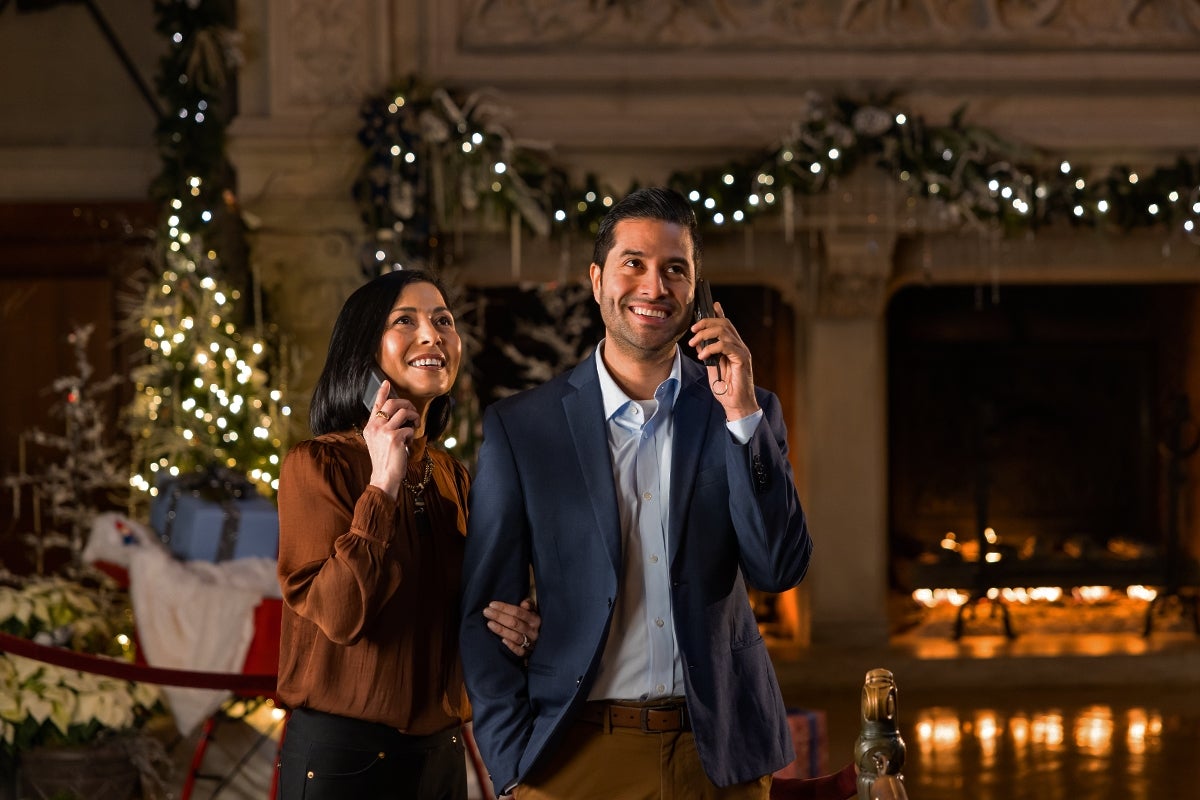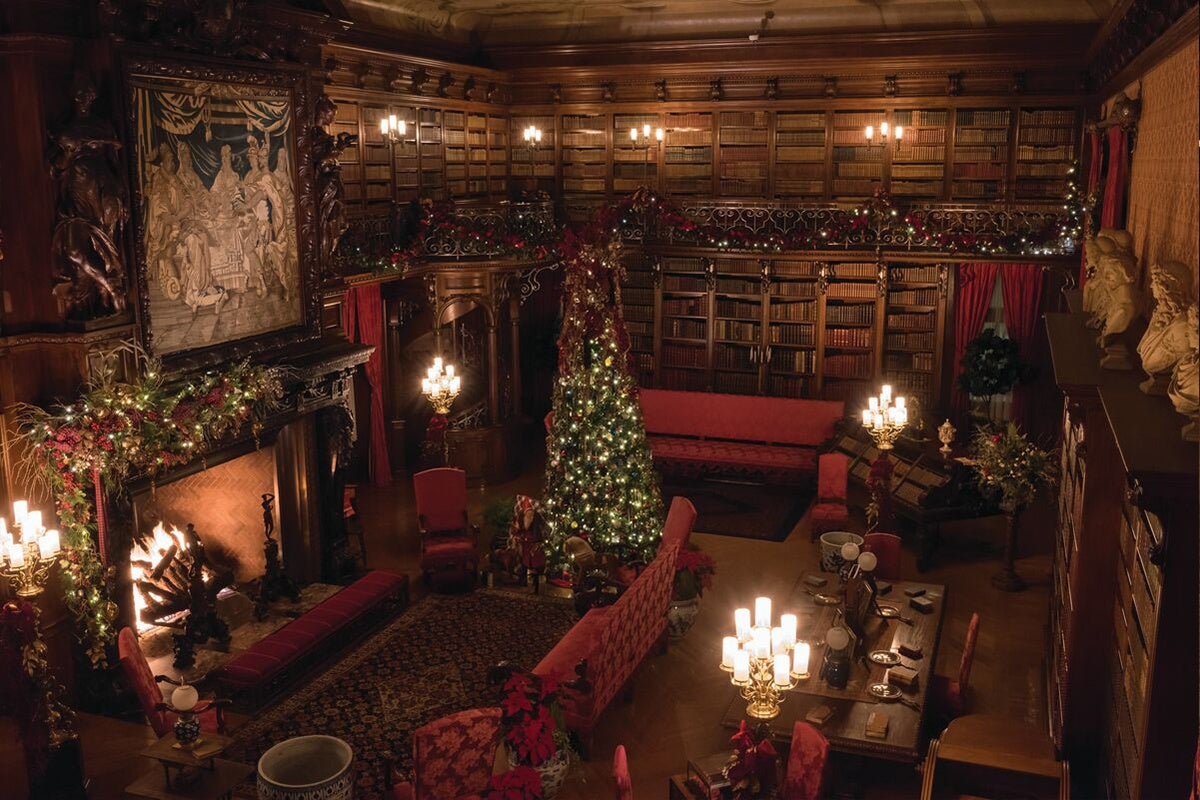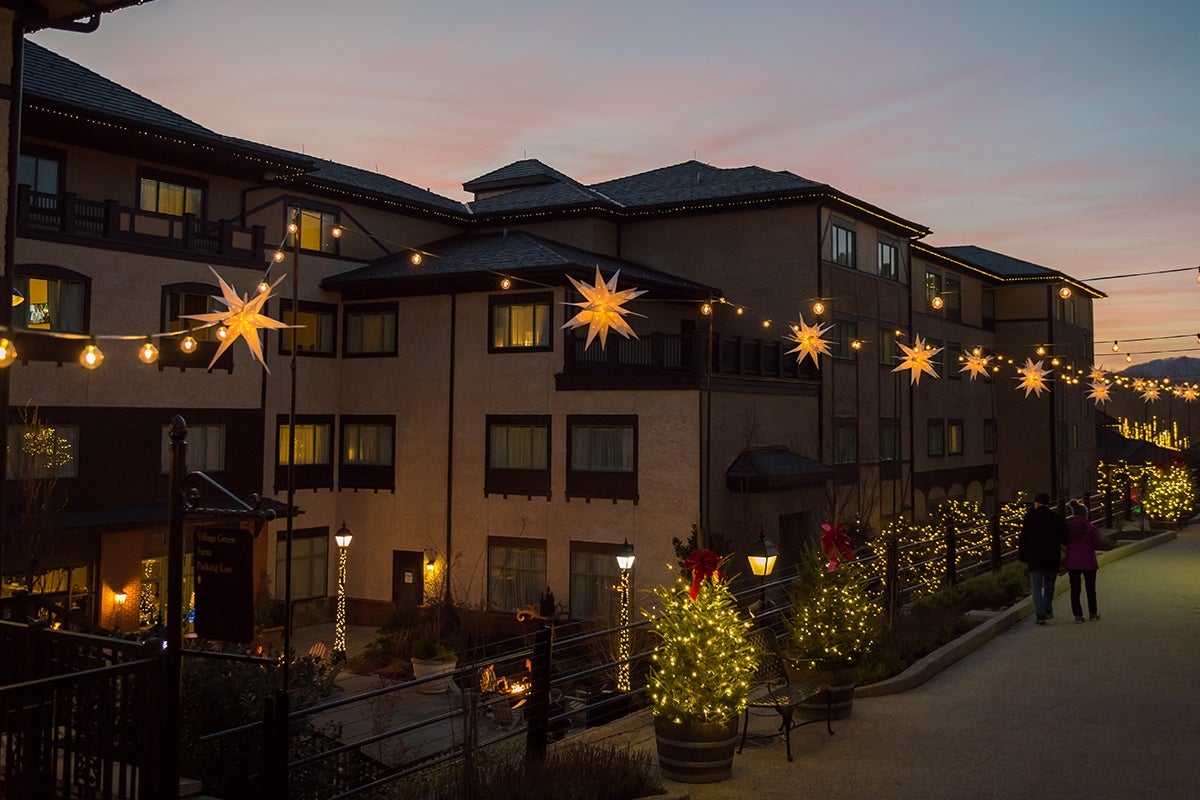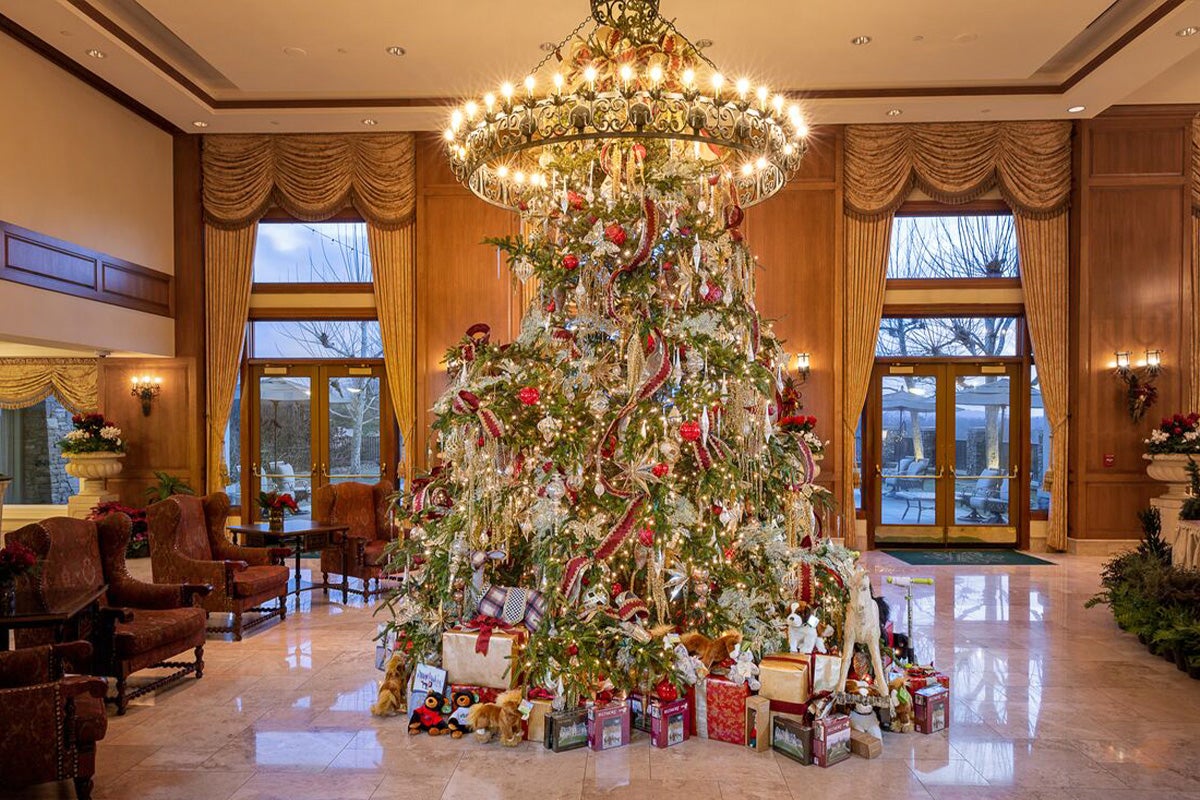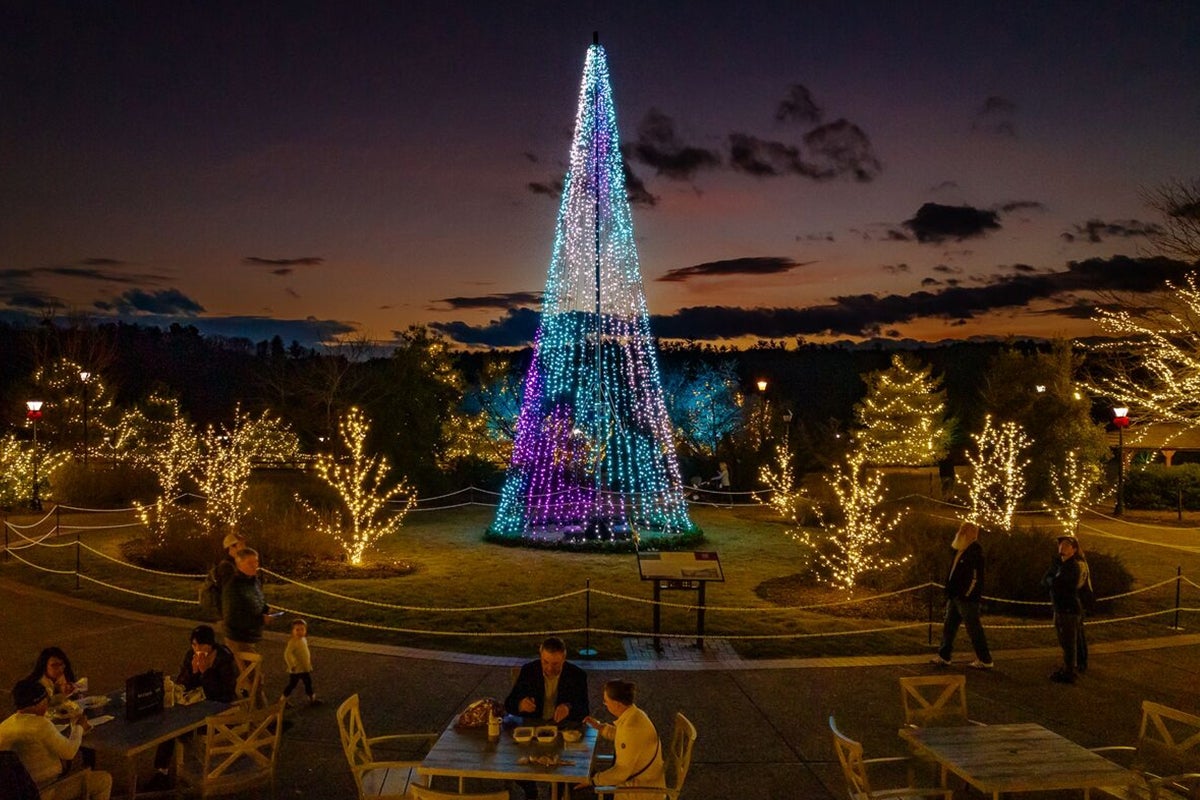 Make the Most of Your Experience
Candlelight Christmas Evenings FAQs
Is Candlelight Christmas Evenings different than Christmas at Biltmore during the day?

Yes! By day, the elegant rooms of the house shimmer, adorned with Christmas trees, ribbons, garlands, and thousands of lights. In the evenings, the addition of flickering candlelight, cozy flames in the fireplaces, and live music invite you to imagine yourself a guest at the first Vanderbilt family Christmas in 1895.

Should I make dining reservations for my Candlelight visit?

Yes. Reservations are available and highly recommended for ticketed Candlelight Christmas Evenings guests at the following estate restaurants:

Stable Café
Cedric's Tavern
Bistro
Village Social

NOTE: During November and December, dining reservations for The Dining Room at The Inn on Biltmore Estate® are exclusively available to guests staying at The Inn, Village Hotel, or Cottages on Biltmore Estate.

How do I use the Daytime portion of my Candlelight ticket?

In addition to Evening admission to Biltmore House, ALL Candlelight tickets include Daytime admission to estate grounds: Antler Hill Village & Winery, gardens, shops, and restaurants.

With a Candlelight Christmas House & Grounds ticket, you can enjoy the Daytime portion of your ticket on the same day of your Evening visit OR the day after:

Same Day

Guests who enter the estate prior to 4:30 p.m. will use the Daytime estate grounds visit portion of their Candlelight ticket on that same day as their Evening visit.

Day After

Guests who enter the estate at or after 4:30 p.m. will use the Daytime estate grounds visit portion of their ticket the day after their Evening visit.

With Candlelight Christmas House, Exhibition & 2-Day Grounds and Candlelight Christmas Exclusive Tour, House, Exhibition, & 2-Day Grounds, you can enjoy Daytime estate grounds admission BOTH days: on the same day as your Evening visit AND the day after. Simply present your Evening admission ticket at the Admissions Gate on BOTH days.