BACK TO BLOG
8 Great Reasons to Visit Biltmore This Fall
All Things Biltmore • 08/07/19
Written By Amy Dangelico
Fall is prime vacation time for those who love "leaf-peeping," and Biltmore offers the best Blue Ridge Mountains views around. The estate's ever-changing autumnal color, plus its many seasonal activities and offerings, make it the perfect home base for a fall trip.
Here are 8 great reasons to make Biltmore the center of your getaway: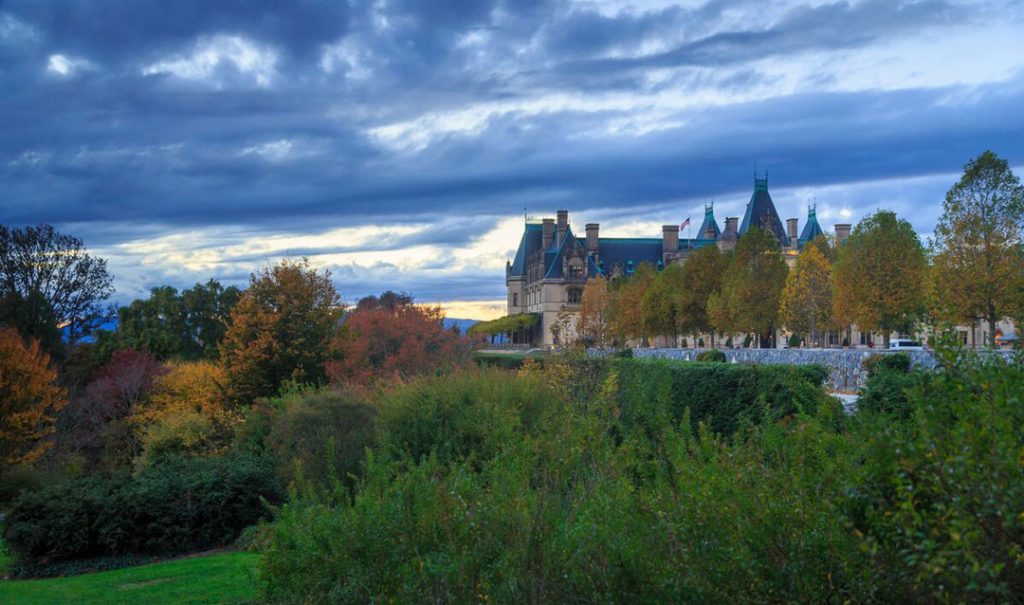 1. Prime Location in Asheville, NC
Nestled in the mountains of Western North Carolina, Biltmore is located minutes from downtown Asheville—a vibrant city known for great dining, quaint shops, and its strong arts community—and just a few miles from the Blue Ridge Parkway. In addition to your visit to Biltmore House & Gardens, you could easily spend several days enjoying the surrounding area.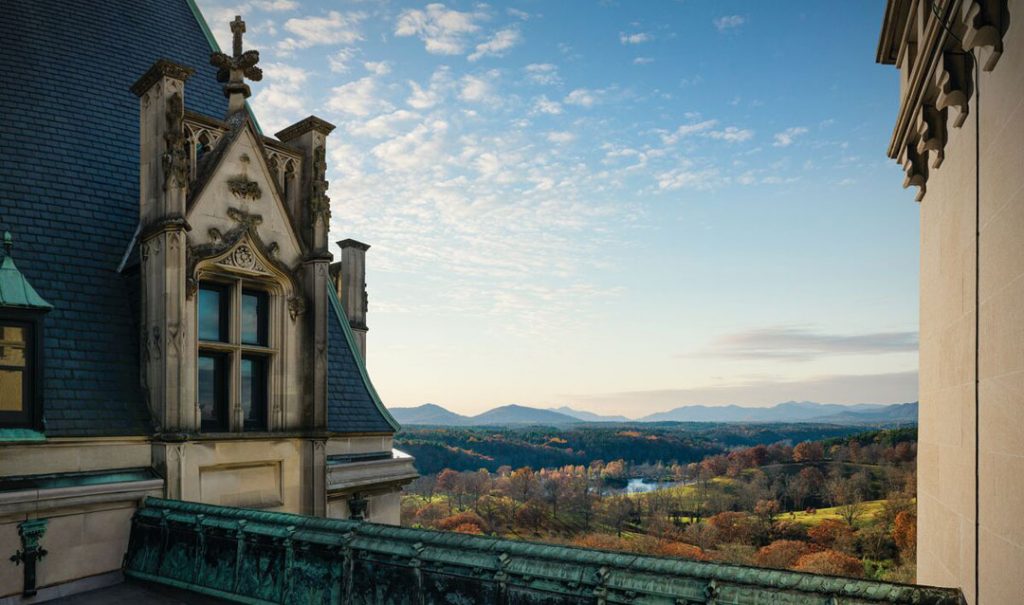 2. Rooftop Tour of America's Largest Home®
Discover spectacular views boasting every shade of fall color as far as the eye can see. This 60-minute guided tour offers wildly impressive photo ops—during autumn, especially—and provides a closer look at the design and construction of Biltmore House in areas that many guests never visit.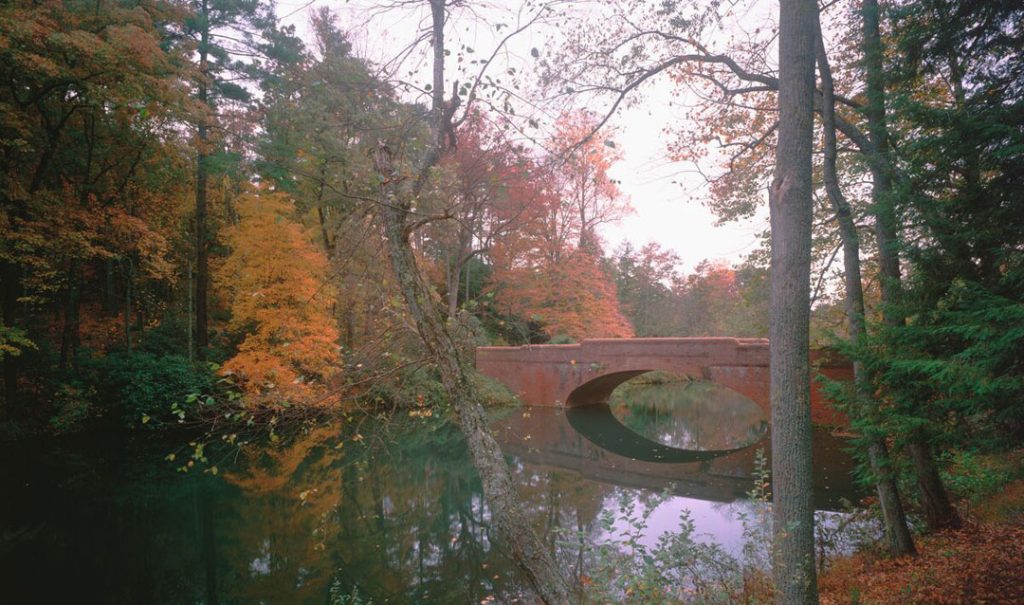 3. Legacy of the Land Tour
Take a motor coach tour of the estate and learn about the history of the land, structures, and former residents with our exciting Legacy of the Land Tour. Enjoy the glorious fall foliage all around you as you visit areas not usually open to guests.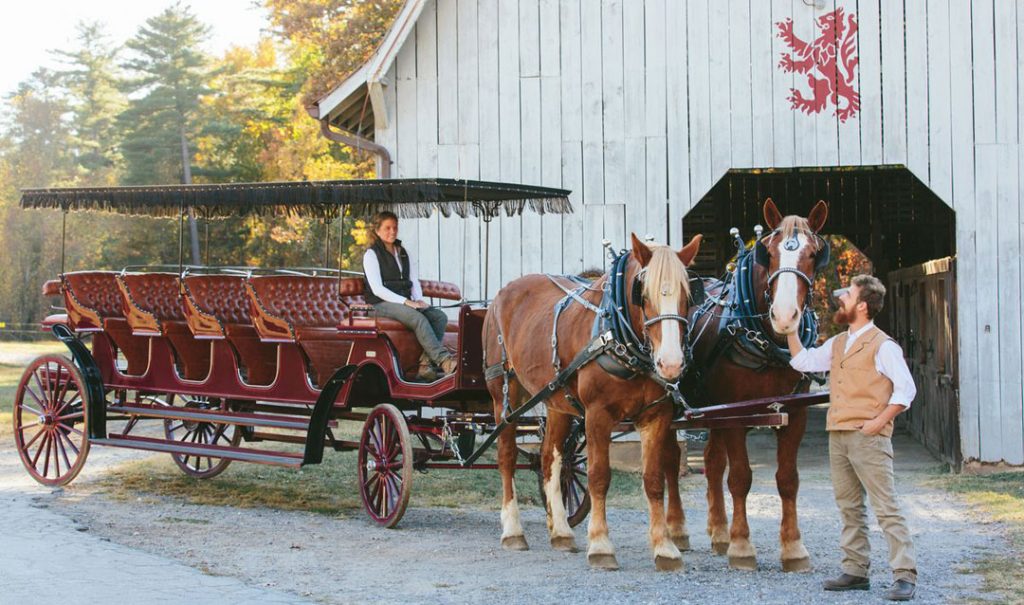 4. Deerpark Carriage & Trail Ride Barn
Located in the heart of the estate, this historic structure is the headquarters for Biltmore's Carriage Rides and Horseback Trail Rides. Whether you prefer a relaxing journey in an elegant carriage or a western-style adventure on a horse that suits your riding style, few things are as majestic as traveling our woodland trails enveloped in fall color.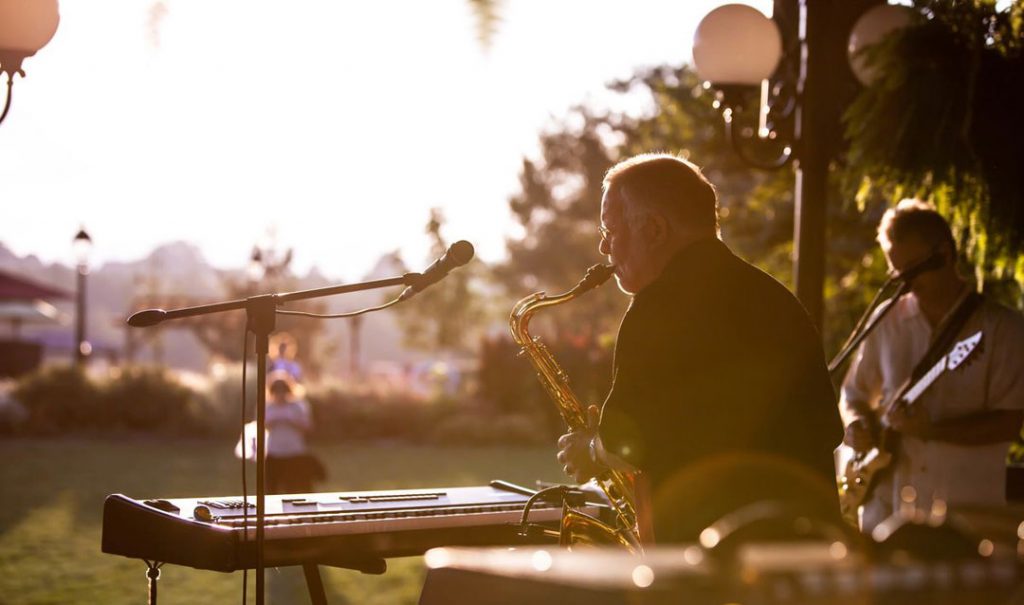 5. Live Music Daily
Biltmore turns up the volume with live music daily at the Bandstand in Antler Hill Village! Enjoy special evening performers at Cedric's Tavern, and on Friday and Saturday evenings throughout the season, join us for Live After Five featuring energetic jazz and pop bands, casual dining options, and gorgeous sunsets, making it the perfect way for the whole family to unwind at the end of a fun-filled day on the estate.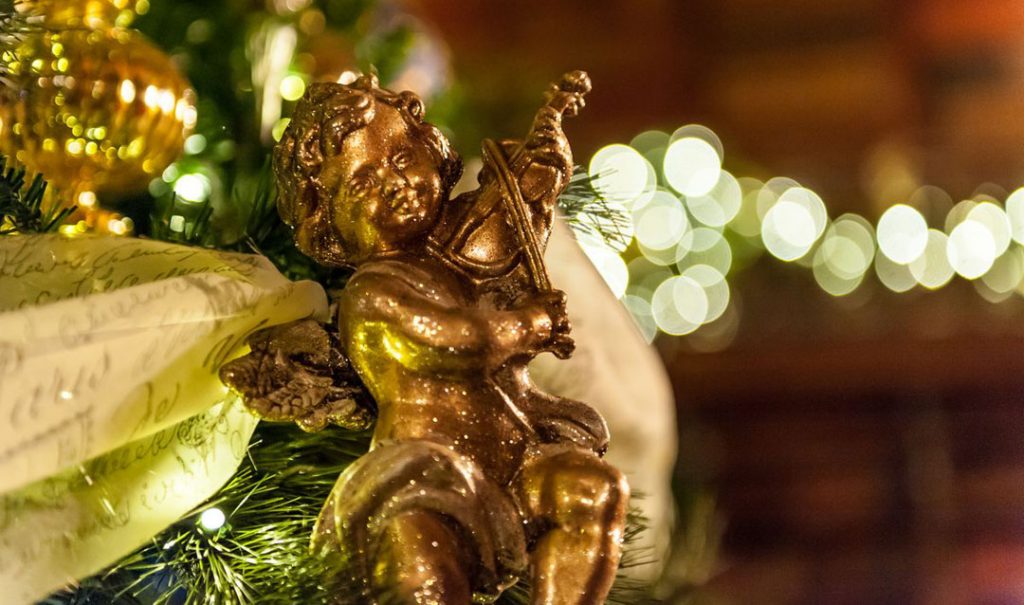 6. Get Ready for the Holidays!
After strolling through a kaleidoscope of colors in the Walled Garden, join Biltmore floral design experts at A Gardener's Place shop beneath the Conservatory for Illuminated Holiday Tablescapes–a complimentary demonstration offered daily on creating a stunning holiday tabletop centerpiece by combining natural elements such as plants, pinecones, and twigs with festive holiday ornaments and lights.
7. Vineyard Harvest Season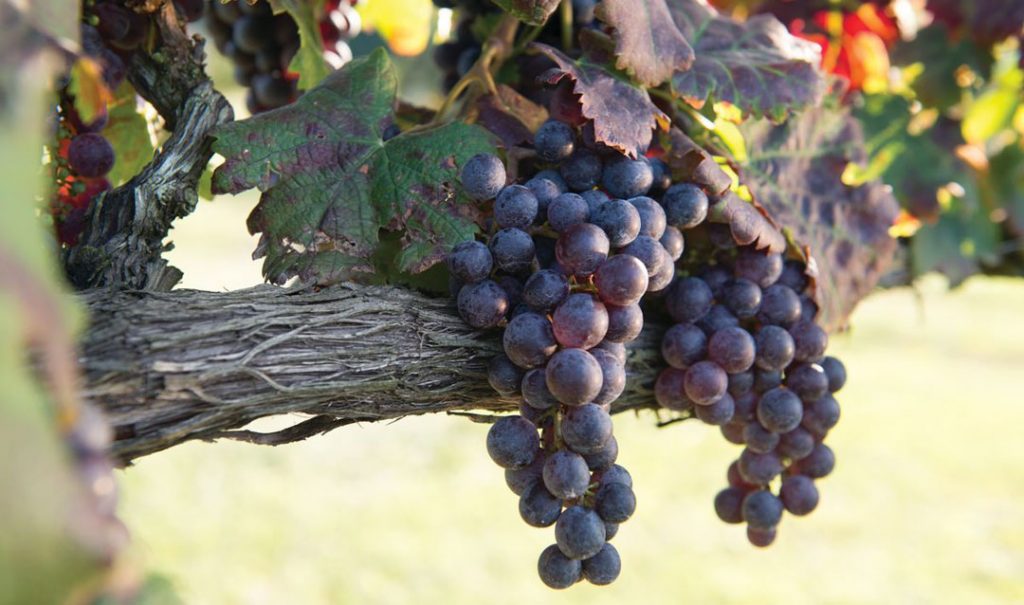 Biltmore's bounty takes center stage at the Winery in Antler Hill Village as we celebrate a successful harvest season. Savor complimentary tastings of more than 20 handcrafted wines, plus specialty wine experiences such as our Behind-the-Scenes Winery Tour & Tasting to see how science and nature intersect as you learn about the estate's vineyards, discover the unique factors that affect grapes grown in North Carolina, and take an in-depth look at our wine making process.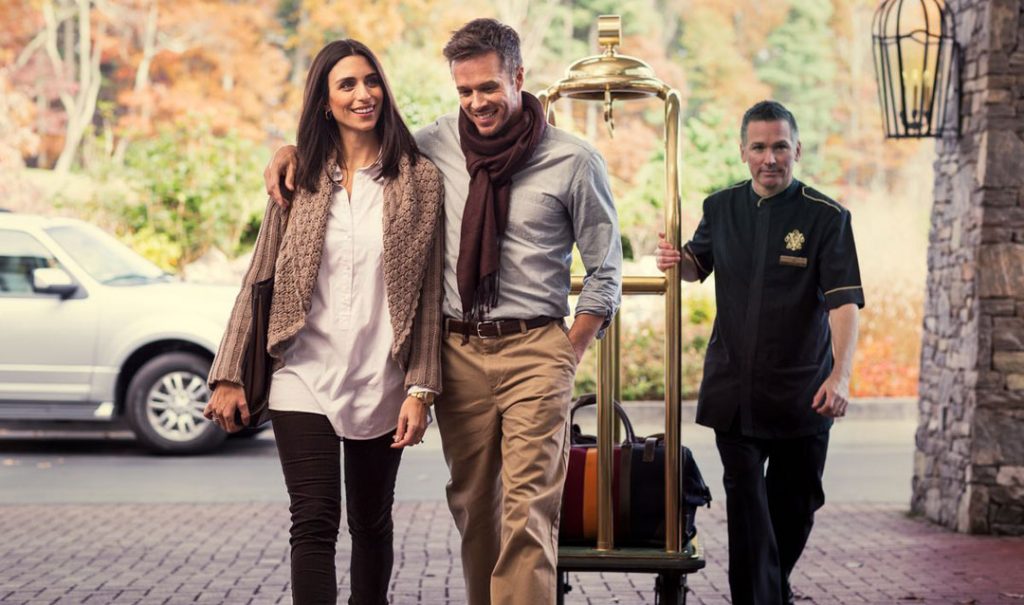 8. The Ultimate Fall Getaway
An overnight stay at Biltmore offers the unique experience of waking up on George Vanderbilt's estate with autumn beauty just outside your door. Enjoy warm hospitality in a relaxed and welcoming atmosphere at the charming Village Hotel on Biltmore Estate®, or experience world-class service with a luxurious four-star stay at The Inn on Biltmore Estate®.  
Plan your visit today and discover for yourself why Biltmore is the perfect home base for your fall getaway.