BACK TO BLOG
Behind the Scenes: Sustainability in Our Winemaking Process
Written By Amy Dangelico
Posted 04/17/19
Updated 07/30/21
Wine & Food
In honor of our upcoming harvest season, let's take a look behind the scenes to understand sustainability in our winemaking at Biltmore.
Fall marks the beginning of our winemaking process. During the seasonal harvest, our grapes are hand-picked in the vineyard and brought to the Winery, where their stems are removed.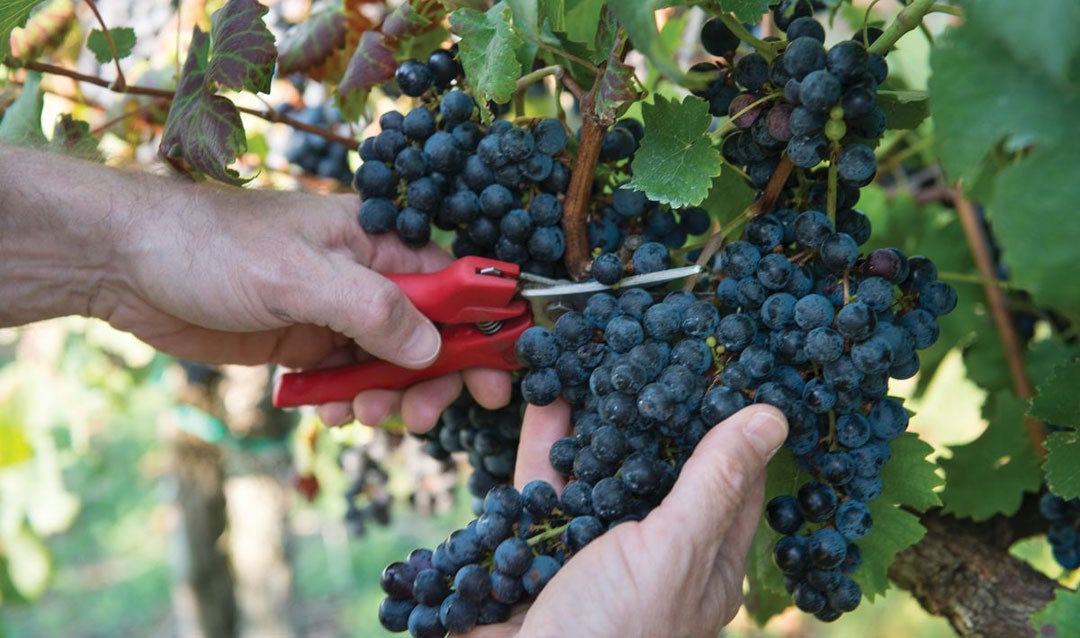 The grapes are then crushed and put in tanks to ferment. Afterwards, our wines are moved into barrels or other tanks to age. Some varieties need six months for aging, while other need up to two years. Finally, our wines are blended, bottled, and sealed.
The process is a delicate balance of art and science. And if you take a glimpse behind the scenes, you'll find that our efforts are geared towards more than just crafting award-winning wines. We also strive for environmental stewardship and sustainability in winemaking, every step of the way.
Composting grapes
We combine all remaining parts of the grapes—skins, seeds, and even the woody stems—with recycled plants and other organic matter at our large compost site. About once a year, after being turned regularly, the finished compost is used as fertilizer in our gardens as well as our field crops, which serve as food plots for wildlife on the estate.
Repurposing barrels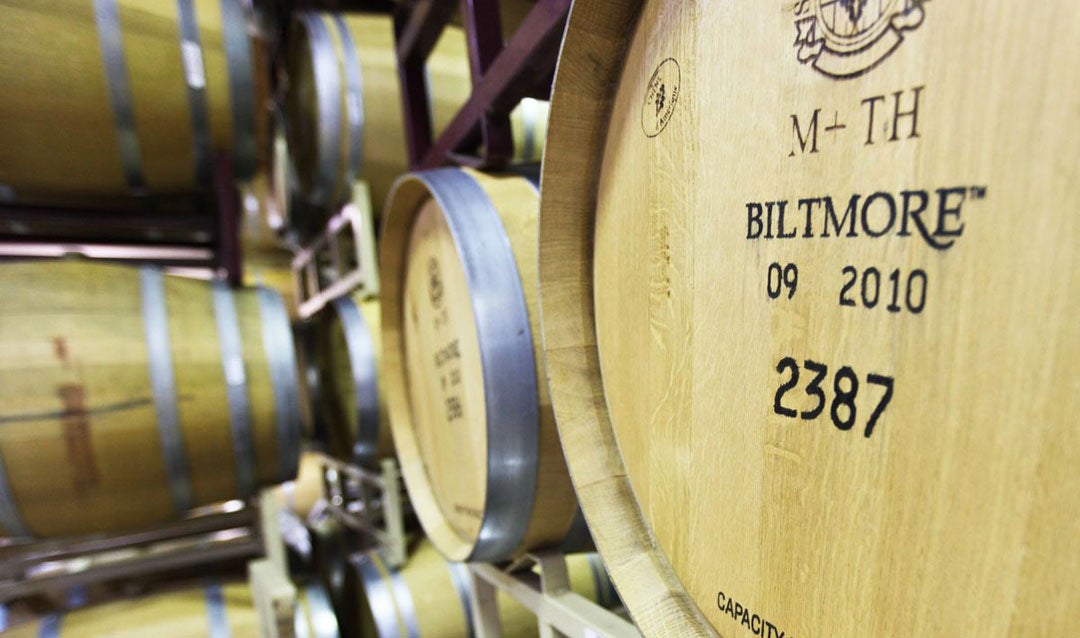 Once our Winery can no longer use its wine barrels, made of French, American, and Hungarian oak blends, they are repurposed across the estate in a variety of ways.
For instance, many wine barrels end up at A Gardener's Place shop to be used as decorative holders for estate-grown plants. Some barrels are used to create rustic-style bars for outdoor Winery events, while others find their way into Village Hotel on Biltmore Estate and The Kitchen Café to be used as towel containers and trash cans.
"Almost all of the businesses on the property have repurposed a barrel at one time or another," says Biltmore winemaker Sharon Fenchak.
Recycling corks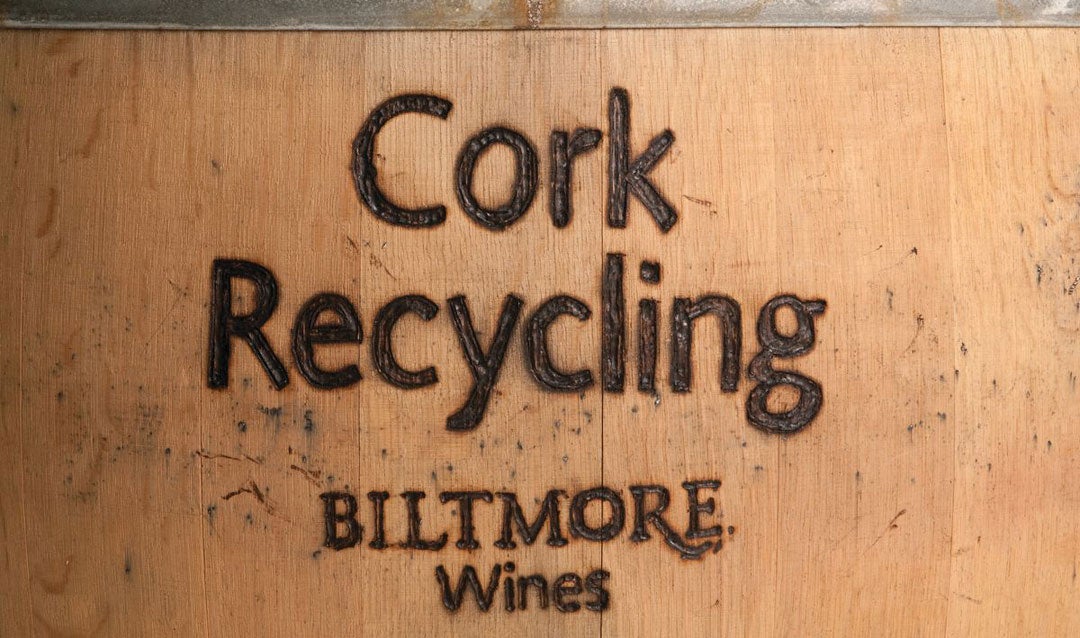 In addition to recycling the usual materials—cardboard, plastic, glass, paper, and steel—the Winery recycles wine corks.
Natural corks, as opposed to screw caps and synthetic corks, are the most sustainable wine closure on the market.
Cork is a renewable and biodegradable material harvested through an environmentally friendly process. We have partnered with Cork Forest Conservation Alliance through their Cork ReHarvest program to help educate the public on the importance of using and recycling natural corks.
Cork recycling locations include:
Gate House Gift Shop, located at the main entrance of Biltmore
Biltmore Winery
Estate restaurants
You can also mail used corks to:
Biltmore Estate Wine Company
Re: Cork Recycling
1 North Pack Square
Asheville, NC 28801