BACK TO BLOG
Biltmore Wines: Cheers for Each Tier!
Written By Jean Sexton
Posted 08/09/22
Updated 09/13/23
Our Wines
All Biltmore wines are cheers-worthy, from our fine American Series and Limited Release options to our exceptional Reserve tiers and Antler Hill® vintages.
Discover what makes our wines worth cheering about with an overview of each collection.
Biltmore Estate® American Series Collection
Grapes for this collection are selected from leading growing regions across the nation and handcrafted at our estate winery in Asheville, NC. Each wine captures the true character of the varietal, resulting in an outstanding taste that provides a perfect pairing for any occasion.
Example: Biltmore Estate® Cabernet Sauvignon is a great option in our American Series collection. This smooth wine featuring lush cherry flavors and soft, lingering tannins was awarded 95 points in the prestigious San Francisco International Wine Competition.
---
Biltmore Estate® Limited Release Collection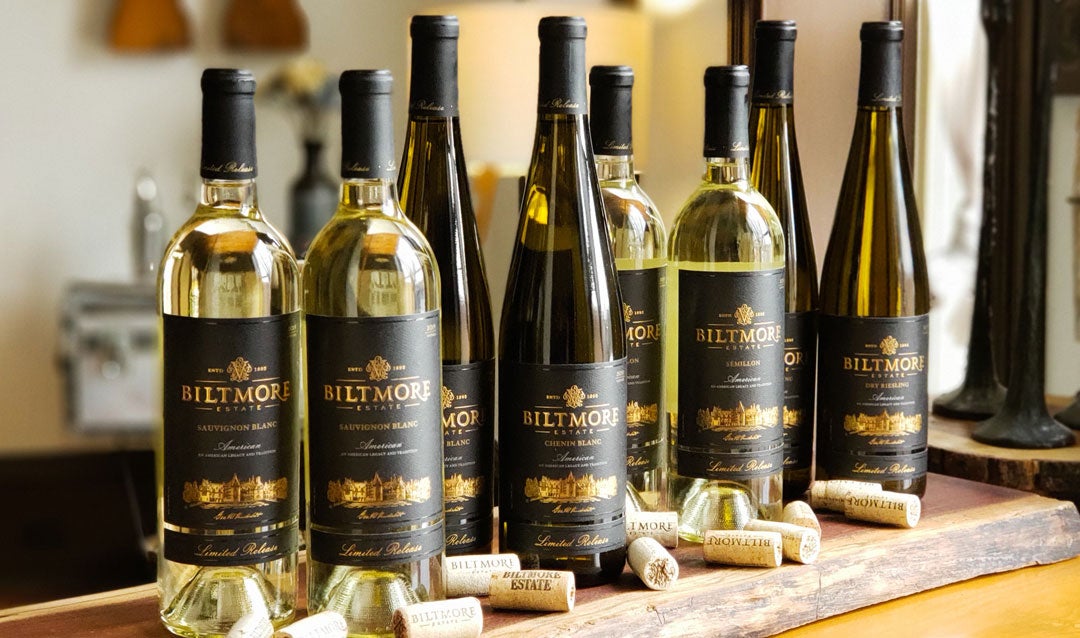 Crafted in smaller lots, these exceptional wines include some of our most intriguing varietals and blends that showcase our winemaker's skillful artistry in each bottle. Limited Release wines are exclusively available on the estate, online, or through the Vanderbilt Wine Club®.
Example: Our highly aromatic Biltmore Estate® Limited Release Orange Muscat balances lightly sweet flavors of honey and tropical fruit with a clean, lightly tart finish that is surprisingly zesty.
---
Biltmore® Reserve Collection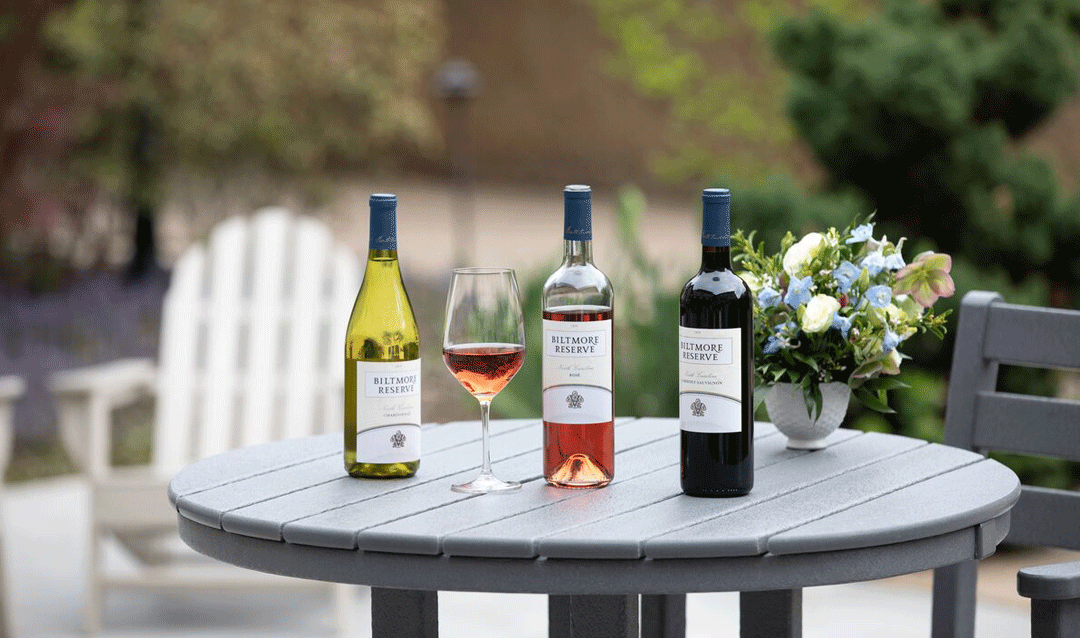 An invitation to dine with the Vanderbilts at their magnificent home in Asheville, North Carolina, assured you of enjoying gracious hospitality paired with fine wines. Today, their enduring legacy inspires our winemaker to handcraft each wine in our Biltmore® Reserve Collection from grapes grown at the estate's own vineyard or from local partners in the Blue Ridge Mountains.
Example: We handcraft our lovely Biltmore® Reserve Rosé North Carolina 2020 to offer delicate sweetness with hints of spice and white pepper. Approachable and easy to drink, the style is reminiscent of classic old-world rosés.
---
Vanderbilt Reserve® collection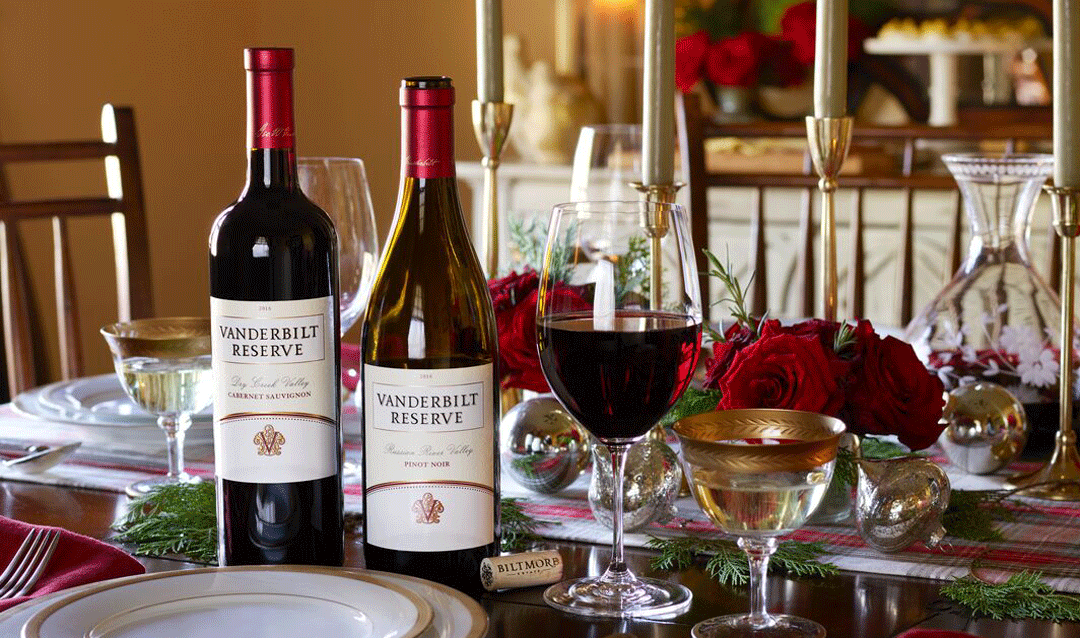 These distinguished vintages reflect George Vanderbilt's interest in collecting fine wines from around the world to share with his friends and family at Biltmore. For Vanderbilt Reserve® wines, our winemaker selects outstanding fruit from partner vineyards in some of the nation's finest growing regions and oversees the process of handcrafting each one. Each of these wines bears the appellation and vintage of its origin.
Example: Our Vanderbilt Reserve® Pinot Noir Russian River Valley 2018 showcases its versatile, food-friendly character with good acidity, flavors of strawberry, red raspberry, and cherry, and slight hints of minerality, enhanced by aging 14–16 months in French and American oak barrels.
---
Antler Hill® Collection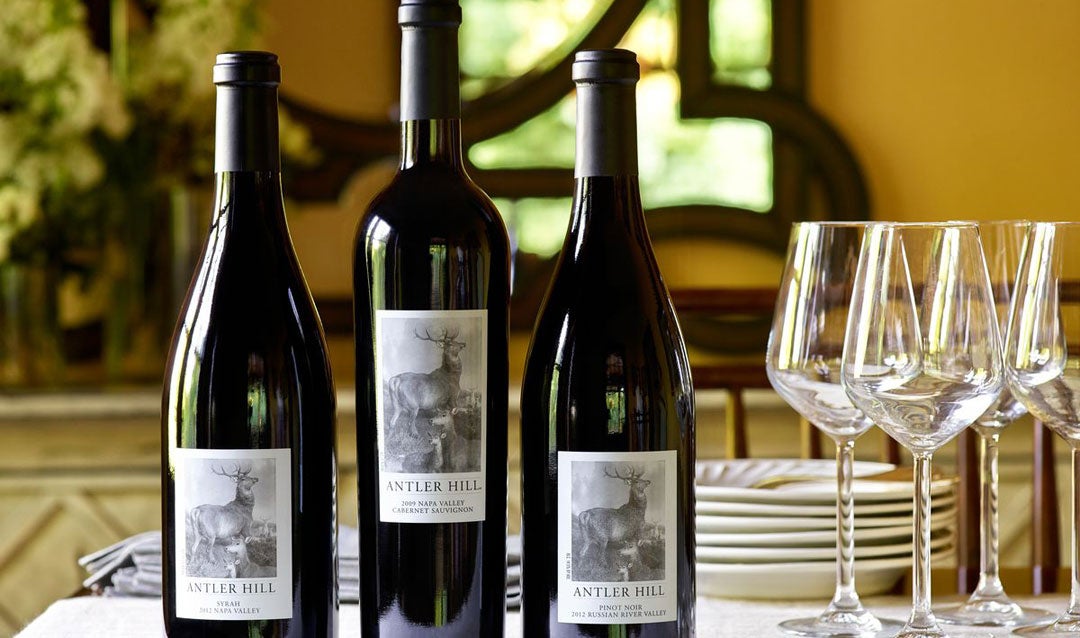 Antler Hill® wines pair the passion of Biltmore winemaker Sharon Fenchak with the premium harvests and vintages from our small partner vineyards with whom we've cultivated long-standing relationships in the nation's finest wine regions. Each wine is handcrafted with exceptional skill to showcase the varietal, the vintage, and to honor the Vanderbilt family's heritage of gracious hospitality.
Example: From smooth tropical notes to a bright citrus finish, our exceptional Antler Hill® Chardonnay Carneros 2019 offers crisp layers of refreshing un-oaked flavor achieved by careful aging for 12–24 months in stainless steel tanks under the direction of our estate winemaker.
---
Biltmore Estate® Sparkling Collection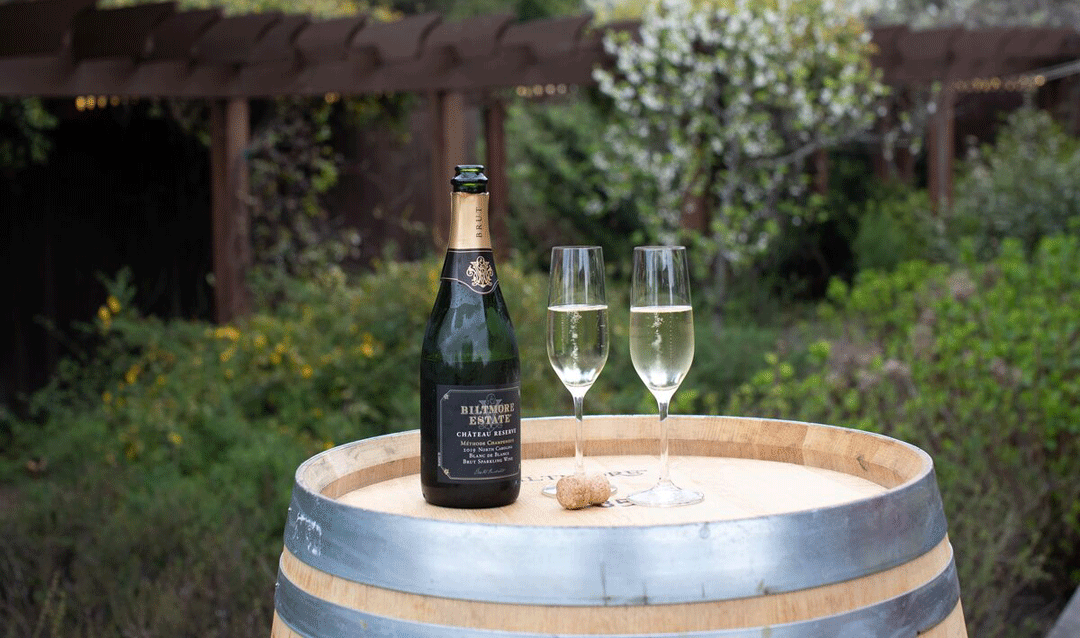 At Biltmore's Winery in Asheville, NC, we craft both still and sparkling wines. It's unusual to offer both—most wineries specialize in one or the other—but Biltmore has a long history of doing the unexpected.

All our sparkling wines are handcrafted in the traditional méthode champenoise, a process that requires a secondary fermentation in the bottle, and is vital for developing the delicate bubbles that characterize outstanding sparkling wines.
Example: Dry and delicate with tiny mousse-like bubbles, Biltmore Estate® Château Reserve Blanc de Blancs North Carolina 2019 is our finest sparkling wine–and it's handcrafted from our own estate-grown Chardonnay grapes!
Learn more about Biltmore wines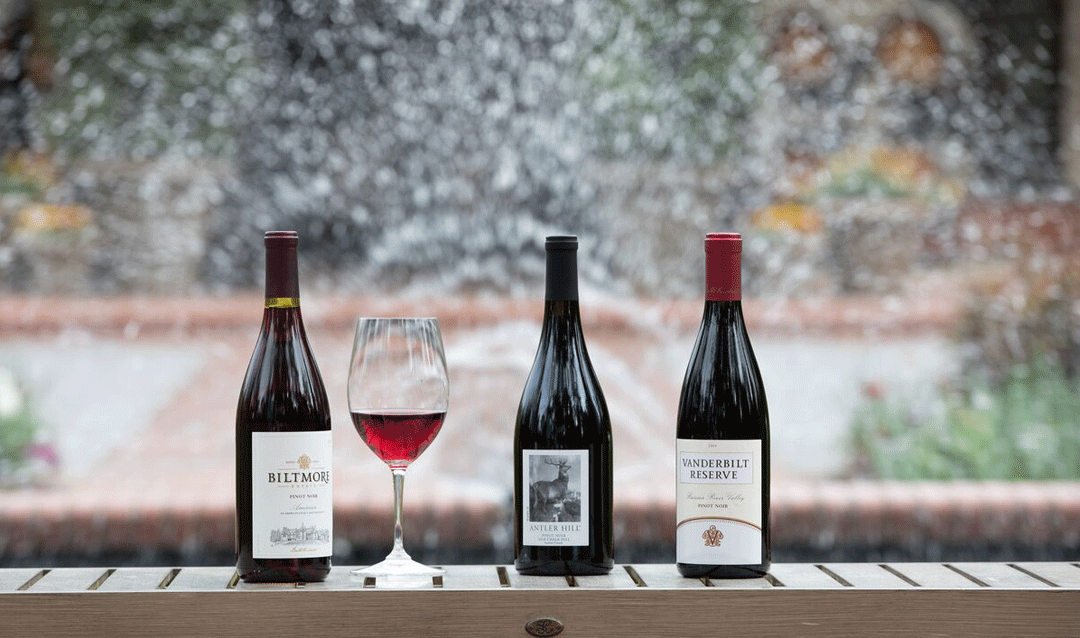 We invite you to learn more about Biltmore wines by visiting our Winery in Asheville, NC, to taste them for yourself! Your Biltmore Estate admission includes access to Antler Hill Village & Winery, and we encourage you to enjoy a complimentary tasting at the Winery during your visit.
Want another great way to discover our wines? Become a member of the Vanderbilt Wine Club® and enjoy seasonal shipments of our handcrafted wines delivered directly to your door.