BACK TO BLOG
Biltmore's Azalea Garden: A Tribute to Chauncey Beadle
Written By Amy Dangelico
Posted 03/20/20
Updated 02/07/22
In Our Gardens
A favorite pastime of Biltmore Blooms is visiting the Azalea Garden—one of the largest selections of native azaleas in the country. The 15-acre garden is home to more than 20,000 plants, offering thousands upon thousands of vivid blooms of white, yellow, orange, and every shade of pink imaginable.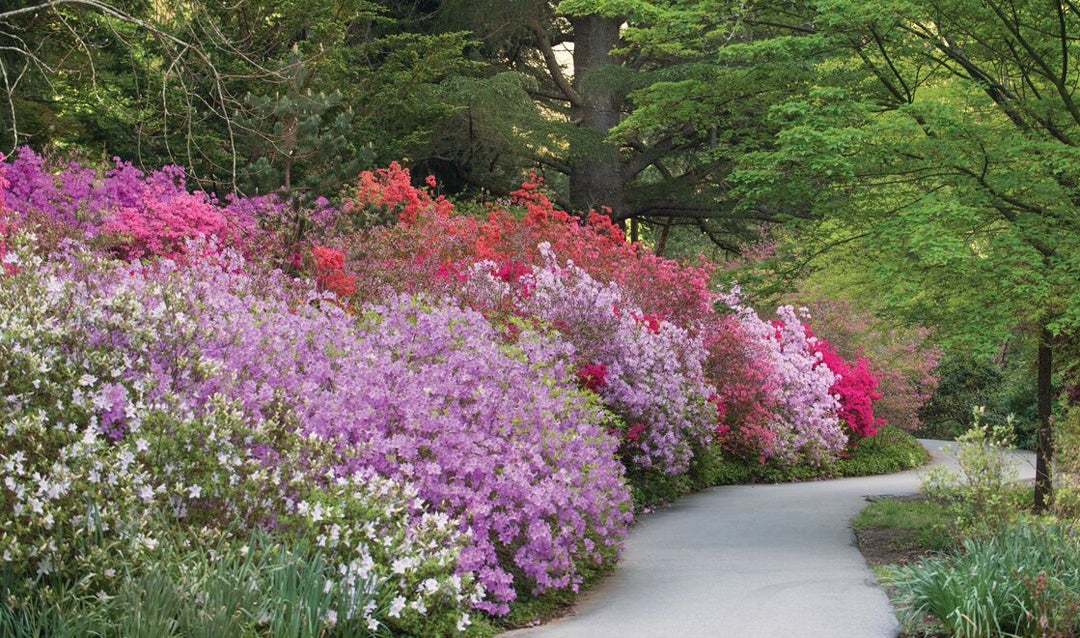 But did you know the Azalea Garden was not actually part of the original plan for the estate?
This parade of color is a culmination of the passion of Chauncey Beadle, an avid azalea collector and horticulturist hired at Biltmore in 1890 who later became the estate superintendent.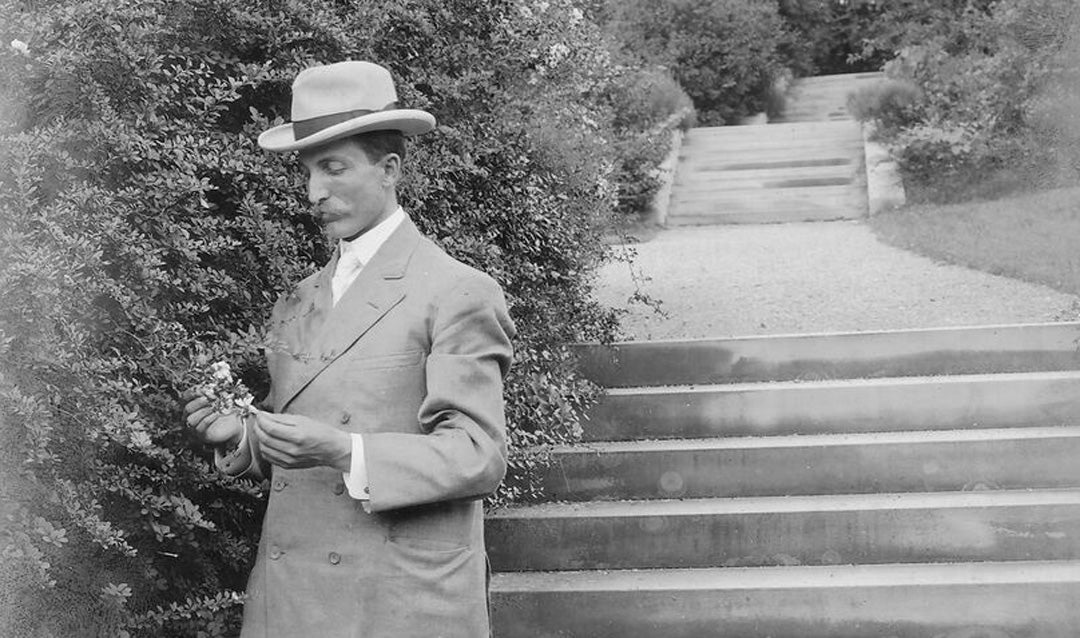 Beadle and "The Azalea Hunters"
Beginning in 1930, Beadle, along with fellow botanists and friends Frank Crayton and William Knight—aptly called "The Azalea Hunters"—spent countless hours over long weekends and holidays driving through each southeastern state searching for every species, natural hybrid, form, and color of azalea.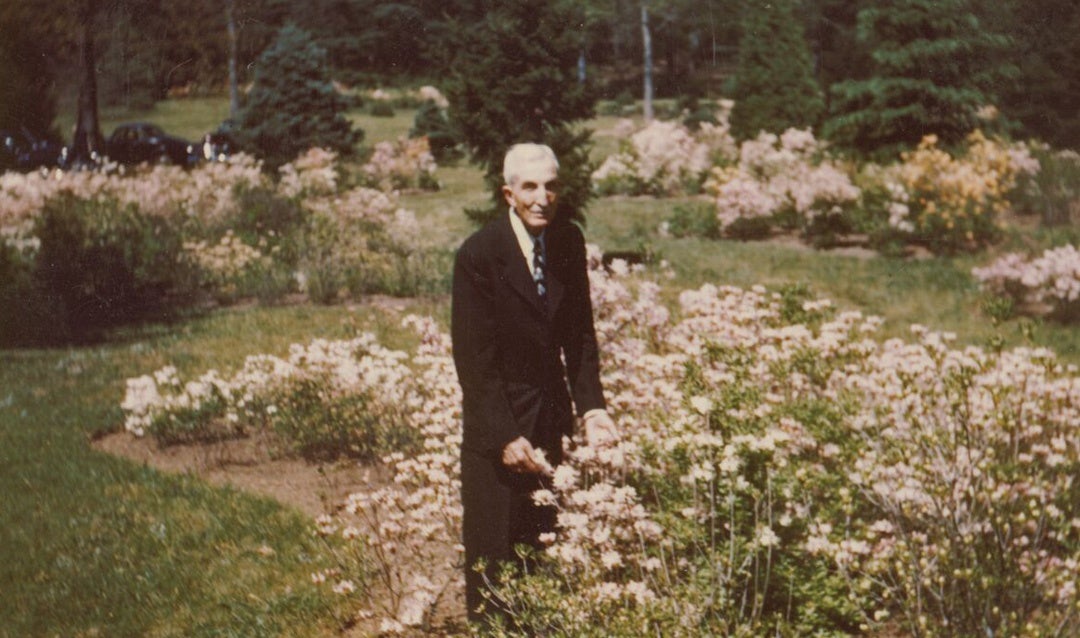 Beadle maintained his massive personal collection at his farm on the east side of Asheville until 1940, but he knew that he needed to find a home for his azaleas, fondly referred to as his "children," before he became too old to care for them.
He could think of no better home than the Glen in the valley below Biltmore's Conservatory and gardens. Edith Vanderbilt Gerry and Judge Junius G. Adams, Biltmore Company president at the time, agreed.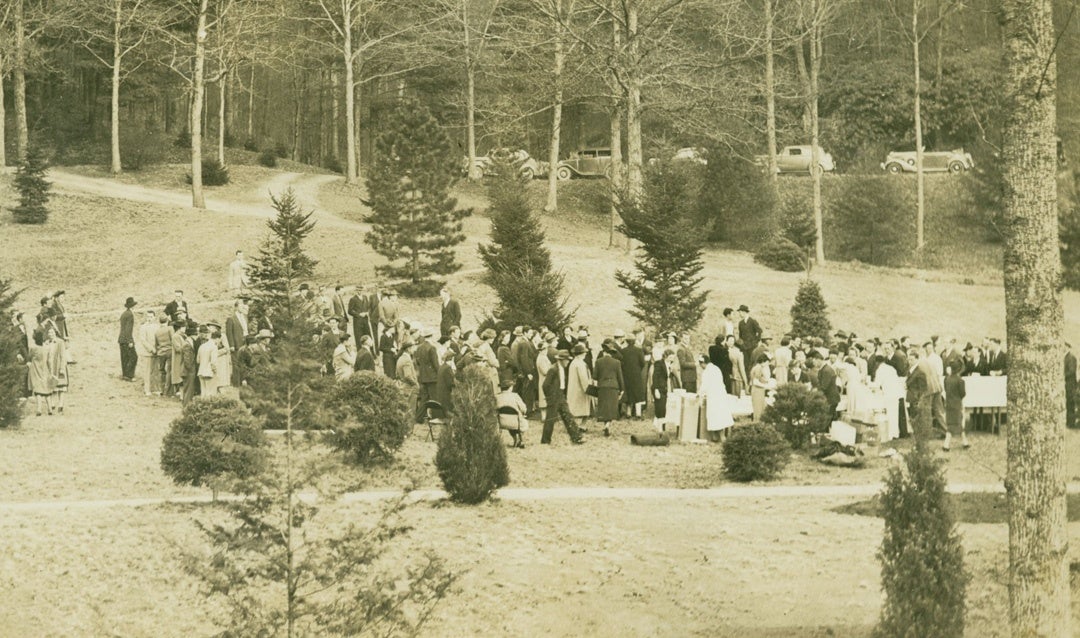 Establishing the Azalea Garden
In honor of his then fifty years of service to Biltmore, the estate held a celebration for Beadle* on April 1, 1940, in the Glen, which from that day forward would be named the Azalea Garden. All estate employees and their spouses were invited to the event.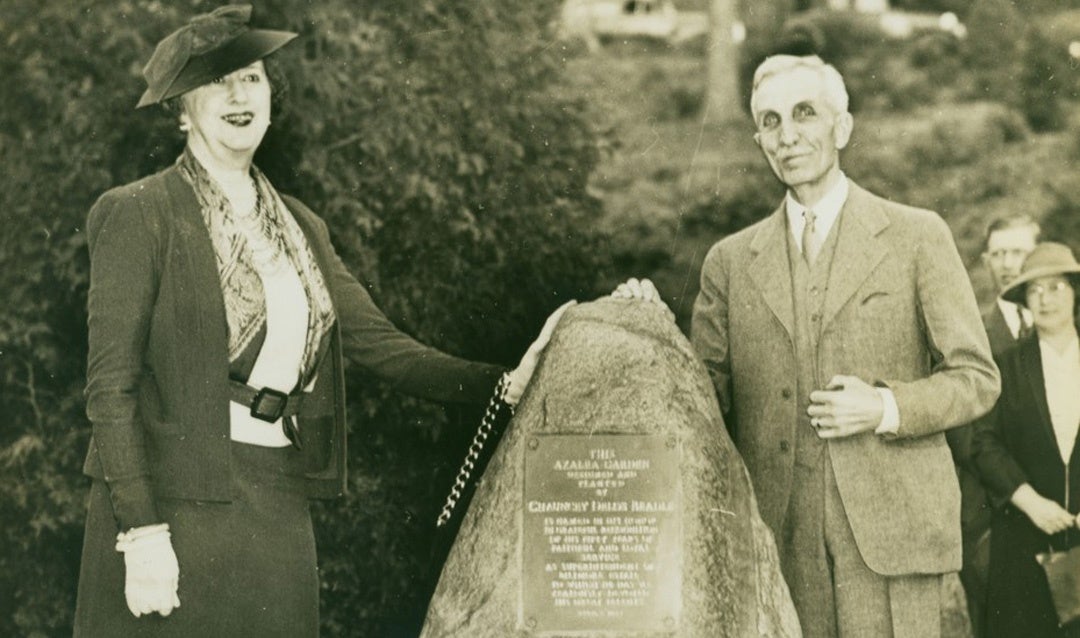 During the ceremony, Edith unveiled a marker that memorializes Beadle's lifetime of faithful service and gift of his azaleas to Biltmore.
Join us in celebrating the generosity and genius of Chauncey Beadle with a springtime stroll through the Azalea Garden. Plan your visit today!
*Thanks to new research from our Museum Services team, we now know that nine other employees were also honored for their many years of service in the 1940 Azalea Garden ceremony, including four Black men affiliated with the Landscape Department.