BACK TO BLOG
Carrying on a wedding tradition: the Lee Family Veil
Written By Judy Ross
Posted 01/04/16
Updated 08/09/23
More From Biltmore
Please enjoy this archived content. Our Fashionable Romance exhibition was on display from February 2016 through July 2016.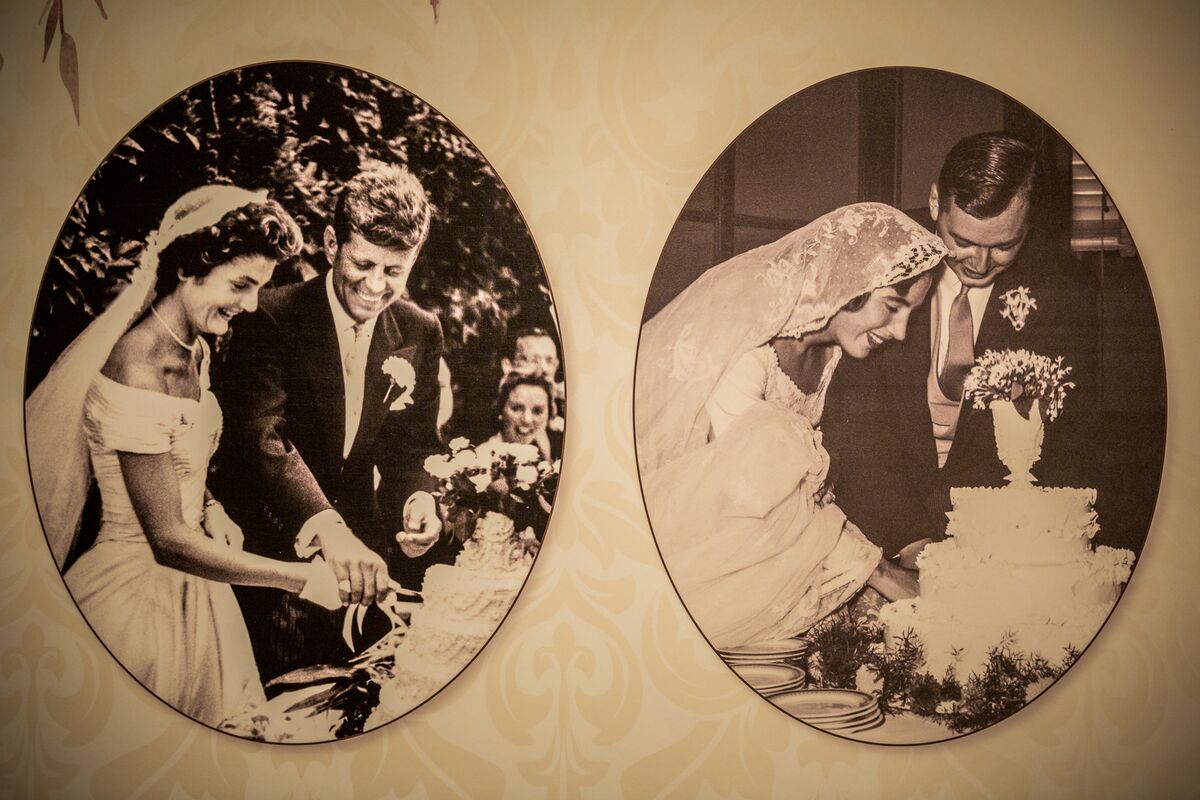 A Family Heirloom
What is the connection between Biltmore and Jacqueline "Jackie" Kennedy Onassis? Besides the obvious—two famous American families represented by the Vanderbilts and the Kennedys—there is a more romantic link: an heirloom wedding veil.
The story begins in 1903, when Margaret Merritt Lee wore the exquisite rose point lace veil when she married James T. Lee, a prominent New Yorker. Some 50 years later, her granddaughters Jacqueline Lee Bouvier and Mary Lee Ryan continued the tradition at their own weddings.
In 1953, Jacqueline Bouvier married then-Senator John F. Kennedy; her first cousin, Mary Ryan, wore the veil in 1957 when she wed William A.V. Cecil, grandson of George Vanderbilt. The original veil will be on display February 12–July 4, 2016 as part of the Fashionable Romance exhibition at The Biltmore Legacy in Antler Hill Village & Winery.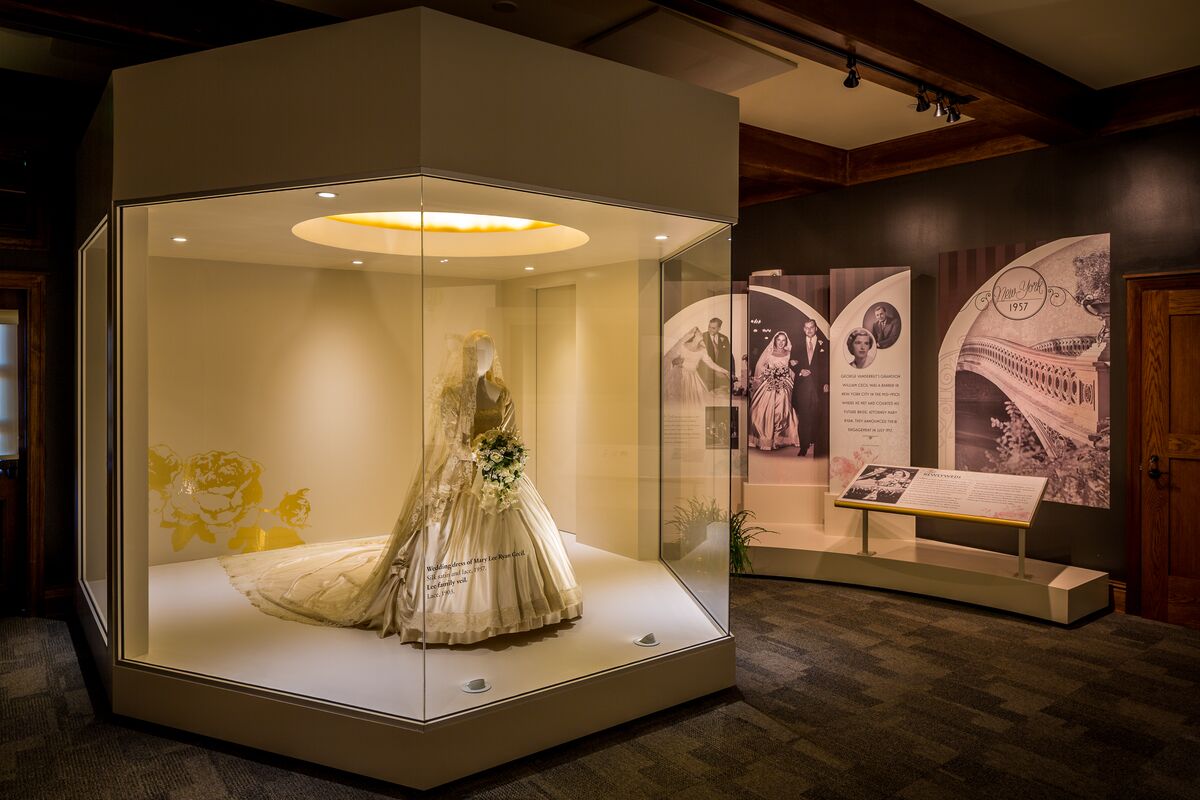 The future first lady and fashion icon's wedding gown had a tremendous impact on bridal fashion. InStyle magazine ranked Jacqueline Bouvier 6th on a list of best-dressed celebrity brides of all time for her "super-romantic ensemble." Her intricate ivory silk taffeta gown featured a portrait neckline, fitted bodice, and bouffant skirt embellished with bands of 50 yards of flounces. A tiara of lace and orange blossoms anchored the Lee family veil.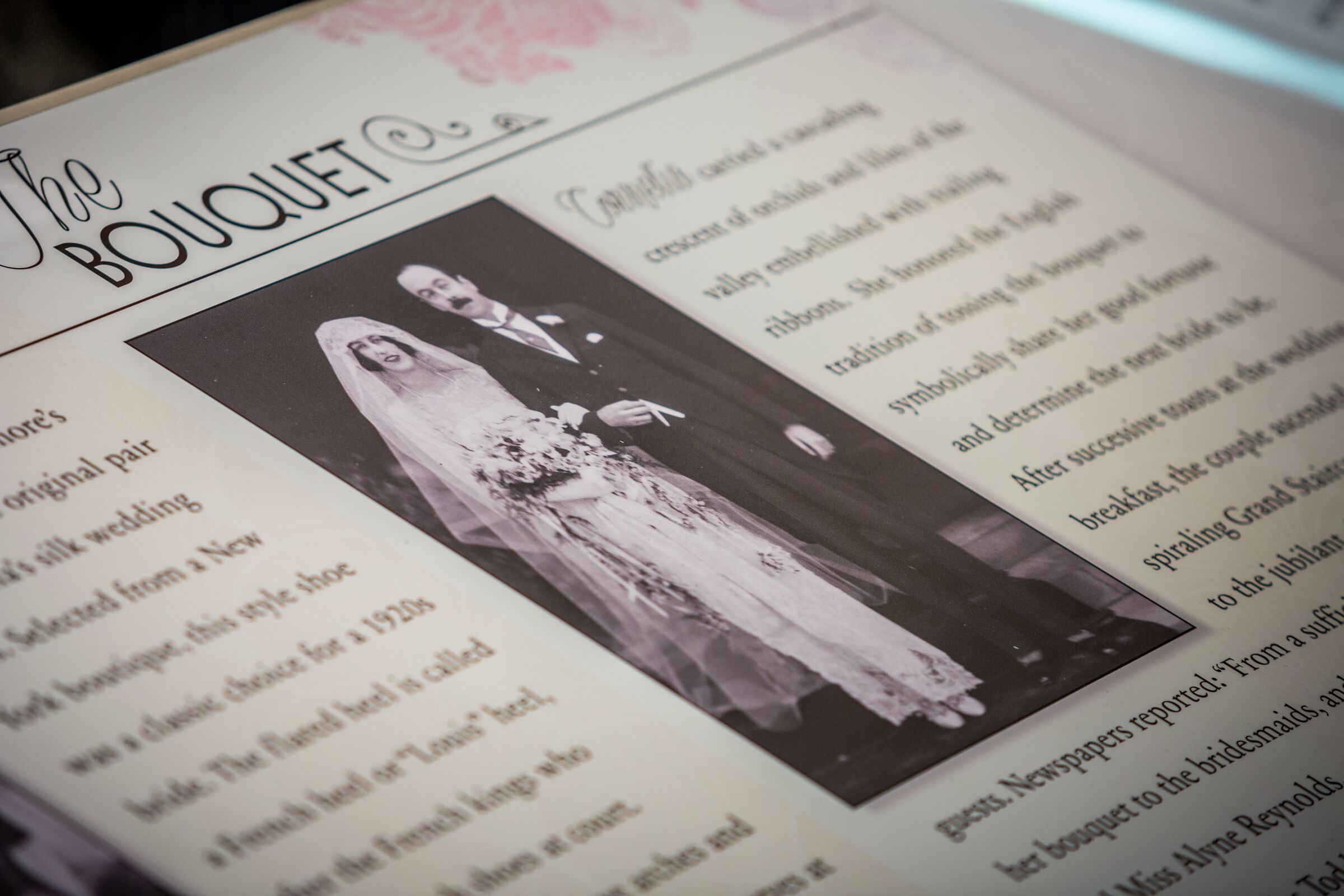 Edith & Cornelia's Shared Veil
There's also another wedding veil with Vanderbilt family connections. Edith Stuyvesant Dresser wore her mother's Brussels rose point lace veil at her 1898 wedding to George Vanderbilt; the veil was also worn by her three sisters at their ceremonies. In 1924, the same veil was part of Cornelia Vanderbilt's bridal attire when she wed the Honorable John Francis Amherst Cecil. You can see a reproduction of Edith and Cornelia's veil on display in The Biltmore Legacy as part of the Fashionable Romance exhibition.
As for the Lee veil, brides in the extended family continue to keep the tradition by wearing it at their weddings, including Mary Lee Ryan Cecil's daughter and daughter-in-law.