BACK TO BLOG
Choose Biltmore's Most Aromatic Wines for Spring
Written By Jean Sexton
Posted 03/29/20
Updated 04/08/20
Wine & Food
Choose Biltmore wines this spring to experience the essence of the season.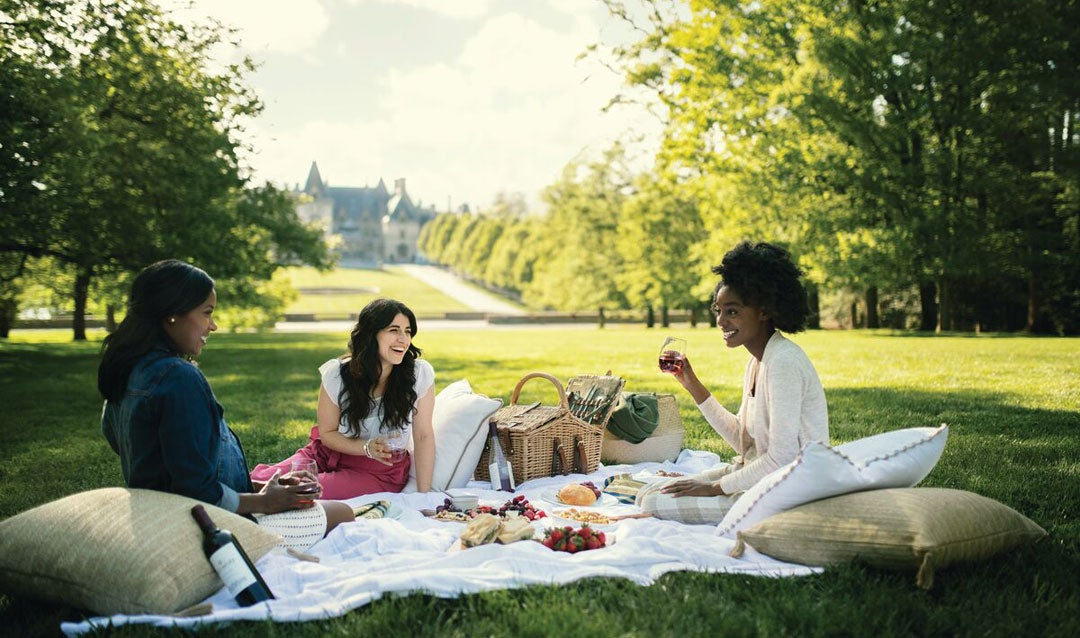 Savor the moment
Spring is the perfect time to choose Biltmore wines, especially if you want to savor the "scent-sations" of our handcrafted varietals that complement the fresh and fragrant aromas of the season.
From soft floral notes like those of a vintage perfume to bright hints of fruit and spice, these wonderful wines will take your senses on an aromatic adventure!
Choose aromatic wines for spring
Let's focus on those Biltmore wines that most closely mirror the scent characteristics we associate with spring: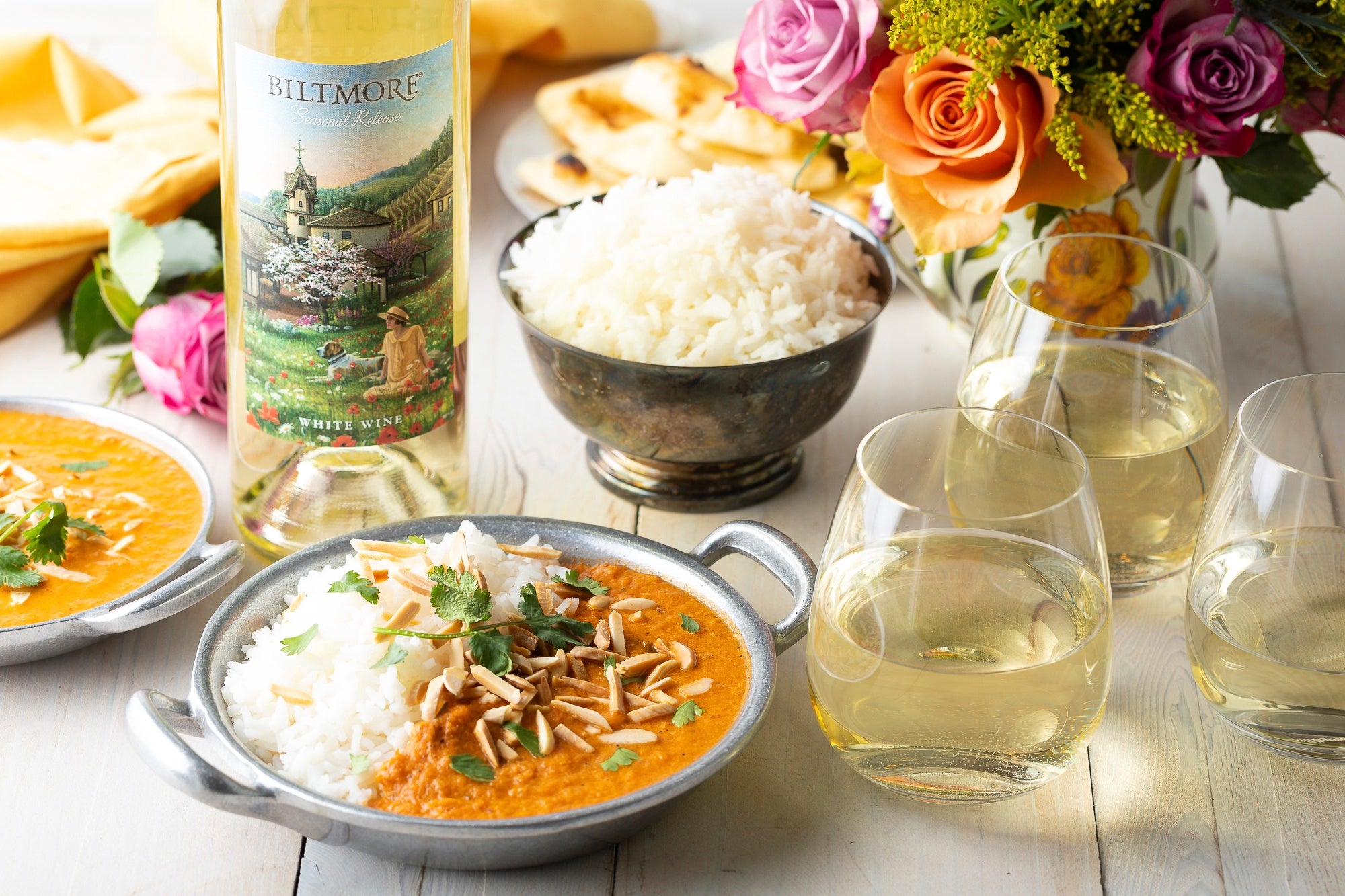 Biltmore Seasonal Release White Wine
Nothing could be finer than our annual Biltmore Seasonal Release White Wine, handcrafted to capture the essence of the season.
This year's release is an aromatic, lightly sweet white blend of Gewürztraminer, Muscat Canelli, Riesling, Sauvignon Blanc, Sémillon, and Viognier that opens with fragrances of coconut, pineapple, vanilla, and clove, and delicious flavors of rich tropical fruit.
It's available in a keepsake bottle featuring original artwork by artist Denise Nelson of Sherrils Ford, North Carolina.

PAIRING TIP: Savor our Seasonal Release White Wine with a wide range of options including creamy Thai and Indian curries, spicy Asian dishes, strawberry quinoa salad, and cheesecake.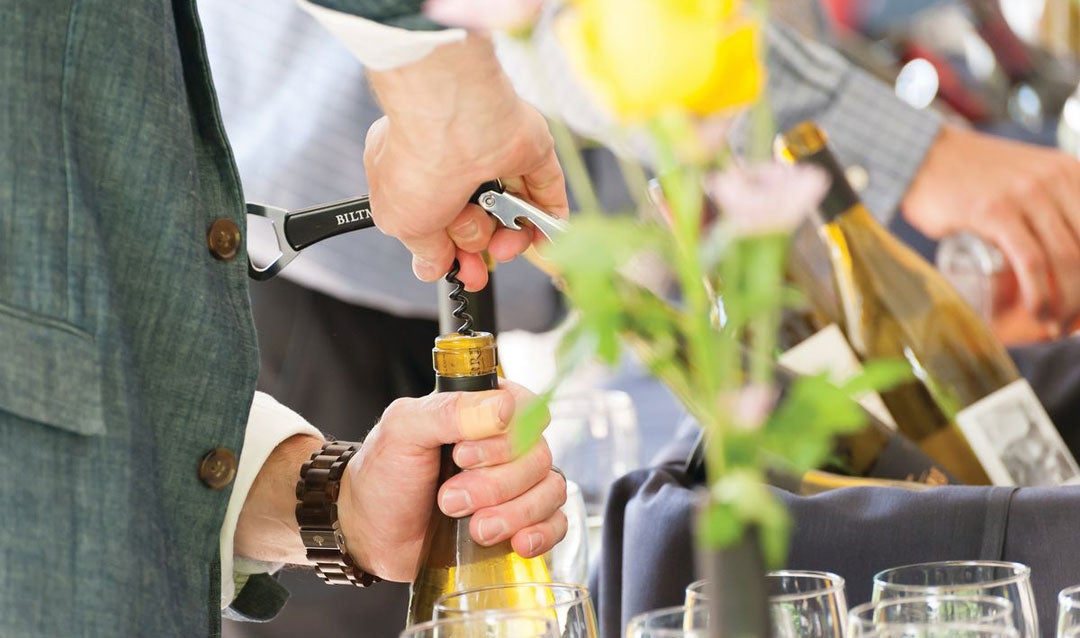 Biltmore Estate Sauvignon Blanc
Uncork a bottle of this crisp and refreshing white wine and you'll encounter bright citrus aromas that speak to the return of warmer weather.
PAIRING TIP: With fresh peach flavors and an elegant finish, our Sauvignon Blanc is a perfect partner for light spring and summer fare such as goat cheese, salads, and seafood.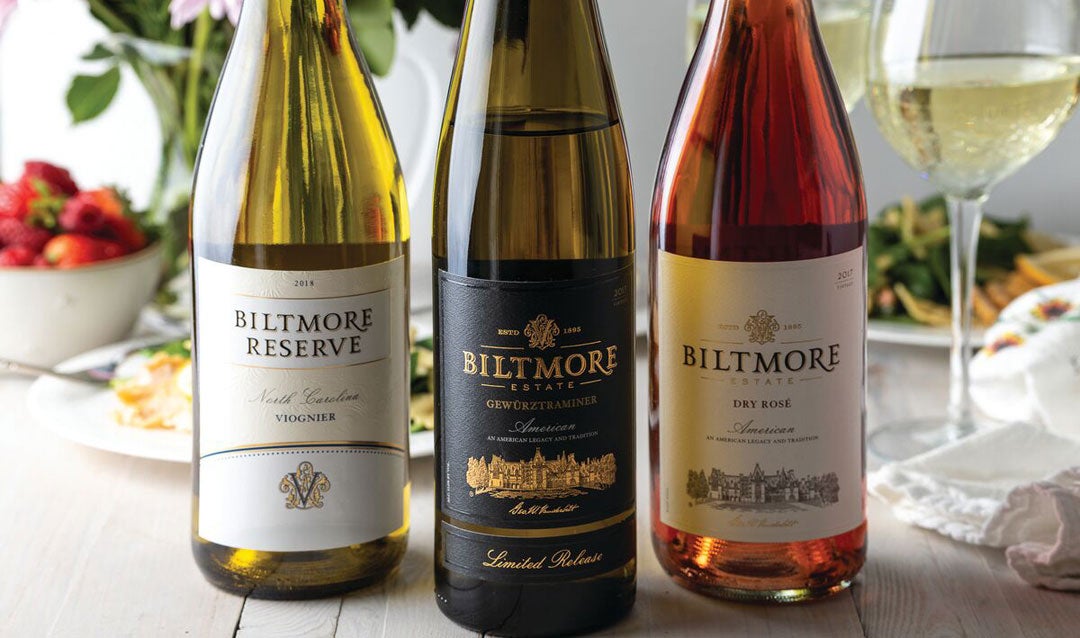 Biltmore Estate Limited Release Gewürztraminer
Highly expressive aromas reminiscent of spring's lightly-sweet blooms give way to lush flavors of spice, fruit, and floral notes.
If you've ever wondered what to pair with spicier foods, this aromatic wine is surprisingly simpatico with dishes that generate a bit of heat.

PAIRING TIP: pick up your favorite Asian and Indian cuisine and uncork a bottle of our Limited Release Gewürtztraminer.
Biltmore Estate Sangiovese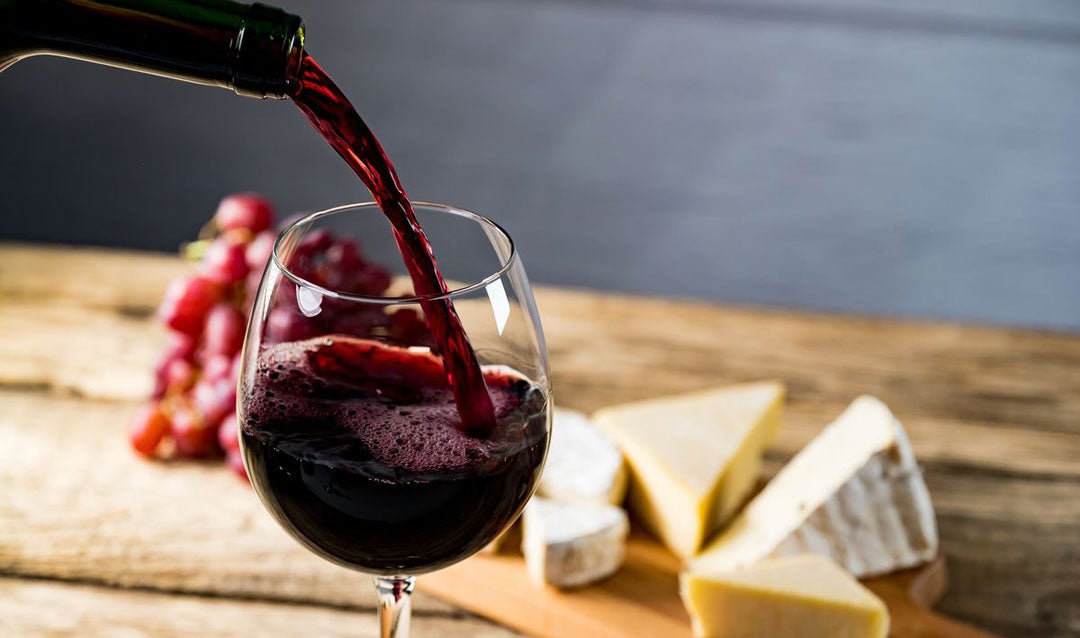 If you think red wines are too heavy for the season, just breathe in the elegant cherry aromas of our Sangiovese and you'll imagine you've been transported to spring in the Italian countryside!
The taste—full-bodied with ripe berry flavors intertwined with hints of chocolate—will make you glad you thought outside the red-wine-in-winter box.

PAIRING TIP: For spring, serve our Sangiovese with lighter fare inspired by its Italian origins, including mushroom risotto and pasta with red sauce.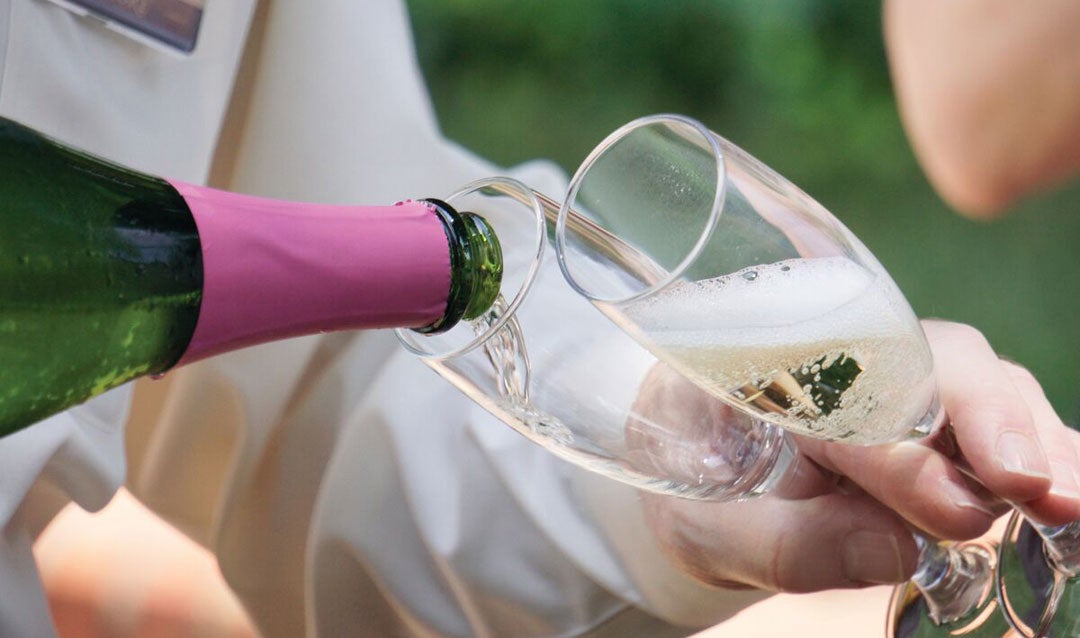 Pas de Deux Moscato
Semi-sweet and bursting with tiny bubbles, this delightfully aromatic sparkling wine features the essence of orange blossom and flavors of wild strawberry and lemon.

It smells and tastes as if we captured a perfect day in spring and bottled it for you to sip and savor.

PAIRING TIP: Serve Pas de Deux Moscato with classic desserts like pound cake and fresh strawberries–or enjoy it in a refreshing Blackberry Basil Bellini!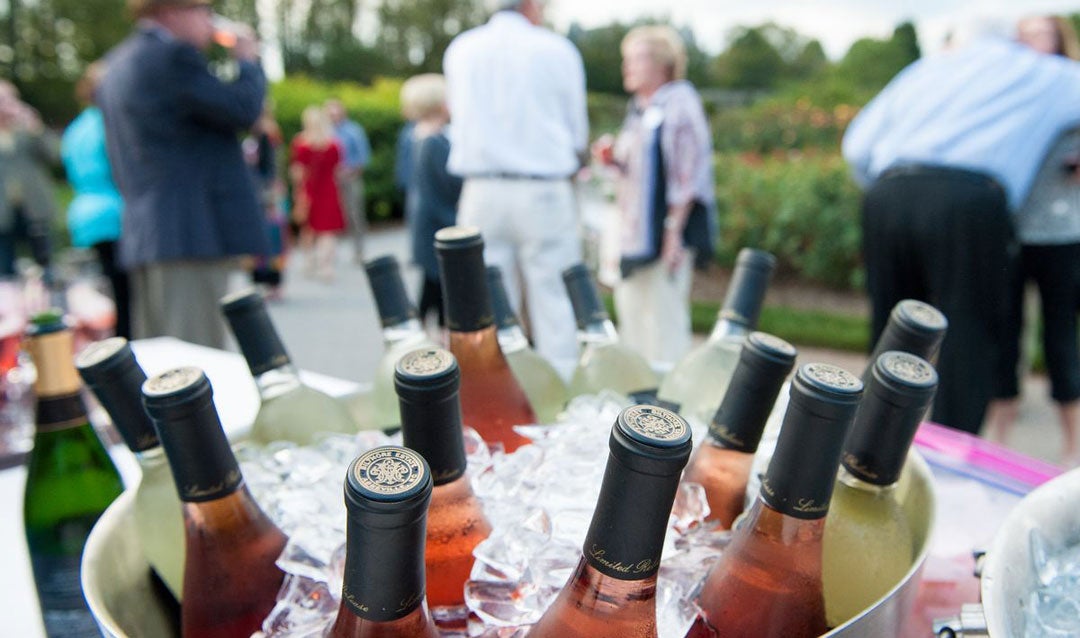 Stock up on aromatic spring favorites now!
Although virtual, we hope this aromatic tasting helps you breathe new life into your spring wine adventures!
Find all our award-winning wines online and through your local retailers.