BACK TO BLOG
Menu Makeover: Updating a 1904 Thanksgiving Meal
Written By Jean Sexton
Posted 10/18/22
Updated 01/12/23
Dining
Biltmore's experts have done a complete menu makeover to update the Vanderbilt family's 1904 Thanksgiving meal.
A food-focused holiday
"Thanksgiving is a food-focused holiday," said Lauren Hentry, Curator of Interpretation, "and that tradition is as true today as it was in 1904 when George and Edith Vanderbilt celebrated the holiday with a multi-course dinner for family and guests."
According to Lauren, Biltmore's archives include a handwritten menu for Thanksgiving Dinner 1904 that features time-honored favorites like turkey, ham, and sweet potatoes, plus more unusual offerings such as braised calves' brains.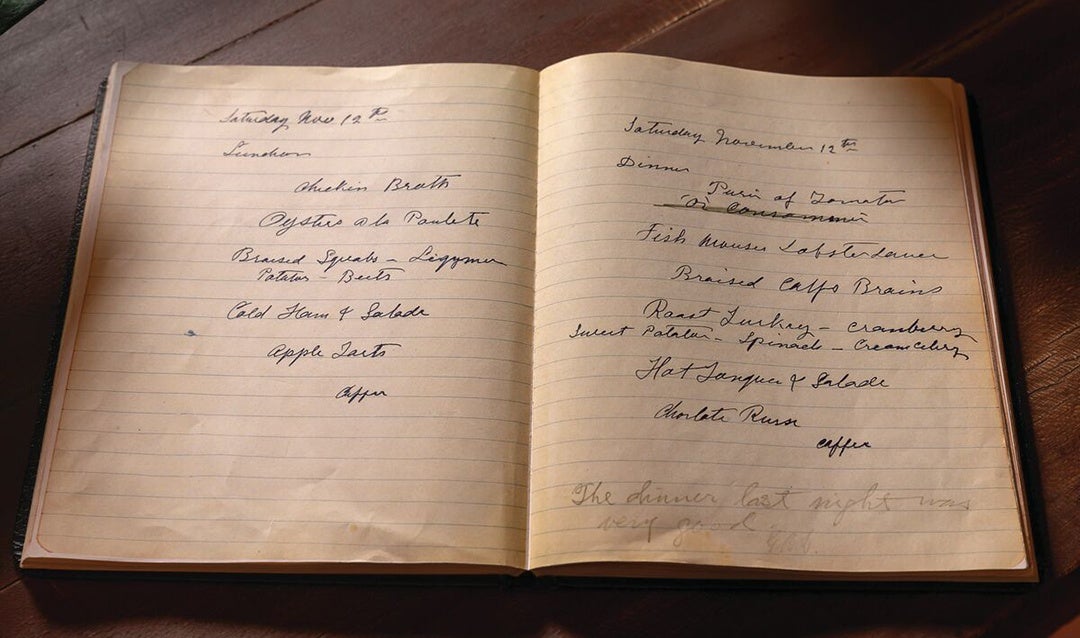 "While some of those dishes don't sound as appealing today, they were the height of elegant dining during the Gilded Age," Lauren said.
In addition, the original holiday menu topped out at eight courses. That seems like a lot of food to modern diners, but Lauren noted that the portions were fairly small, and it was also common for a formal dinner of the era to last two hours or more.
Fresh takes on classic fare
Knowing how much tastes have changed in the last century, we asked Estate Executive Chef Mark DeMarco to look at the 1904 menu and suggest updates for a modern menu makeover on some traditional Thanksgiving dishes.
"There was a real emphasis on meat on the Vanderbilts' menu—both roast turkey and Virginia ham were served, plus those previously noted calves' brains," said Chef DeMarco. "While turkey is still the main feature at most Thanksgiving dinners, today's cooks also give just as much attention to the accompanying dishes."
Menu makeover: easy appetizer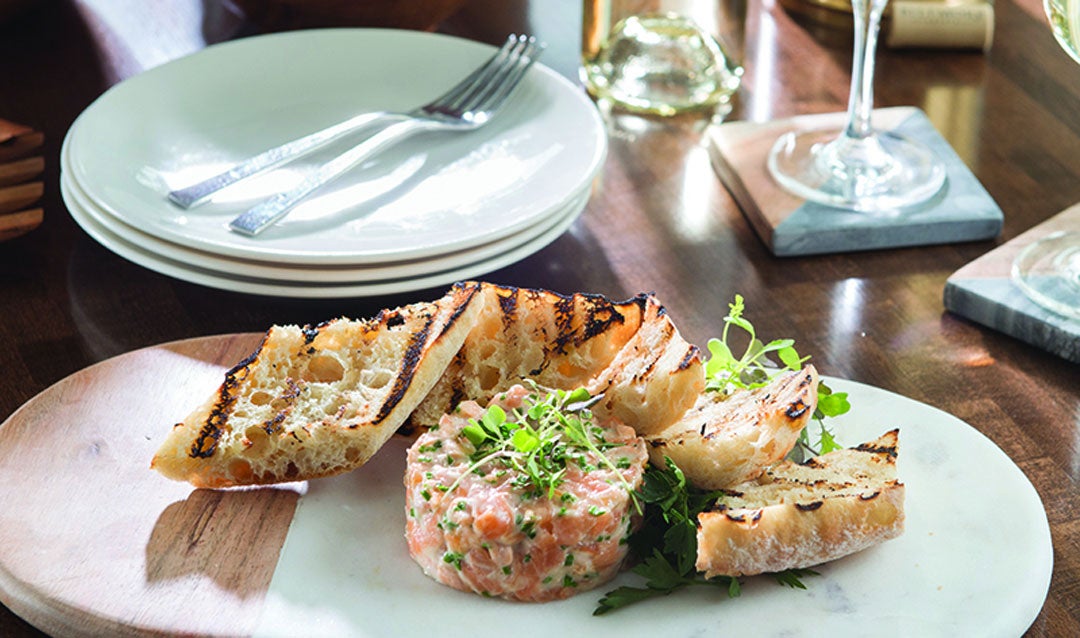 The Vanderbilts' 1904 celebration began with oysters on the half shell, followed by "Consomme Royal" and broiled Spanish mackerel. For a more modern adaptation, Chef DeMarco kept the seafood theme with an appetizer of Salmon Rillettes.
"This is an elegant appetizer that's really quite easy—you can even make it a day in advance and chill it until you're ready to serve with toasted baguettes," Chef DeMarco said.
Wine pairing suggestion: Savor the salmon rillettes with our Vanderbilt Reserve Pinot Noir Russian River Valley—it's a perfect complement for the rich, savory appetizer and a wonderful way to welcome family and friends to the table!
Menu makeover: updating George Vanderbilt's favorite dish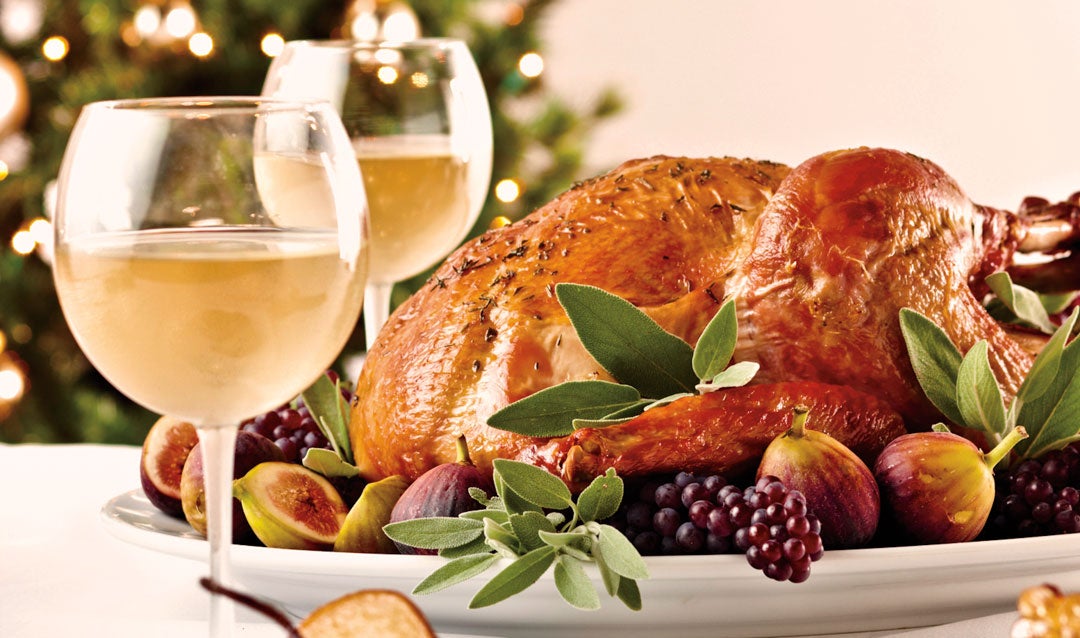 We know from archival information that George Vanderbilt loved roast turkey and it was frequently served at Biltmore. For our modern menu makeover, Chef DeMarco recommends our Simple Brined and Roasted Turkey recipe to ensure you bring the most tender, flavorful main dish to the table.
Wine pairing suggestion: Enjoy the classic varietal character of our smooth Biltmore Reserve® Chardonnay North Carolina—handcrafted from estate-grown grapes—with your Thanksgiving turkey, on its own, or as part of our Thanksgiving Wine Trio, carefully curated to complement your celebration.
Menu makeover: sensational sides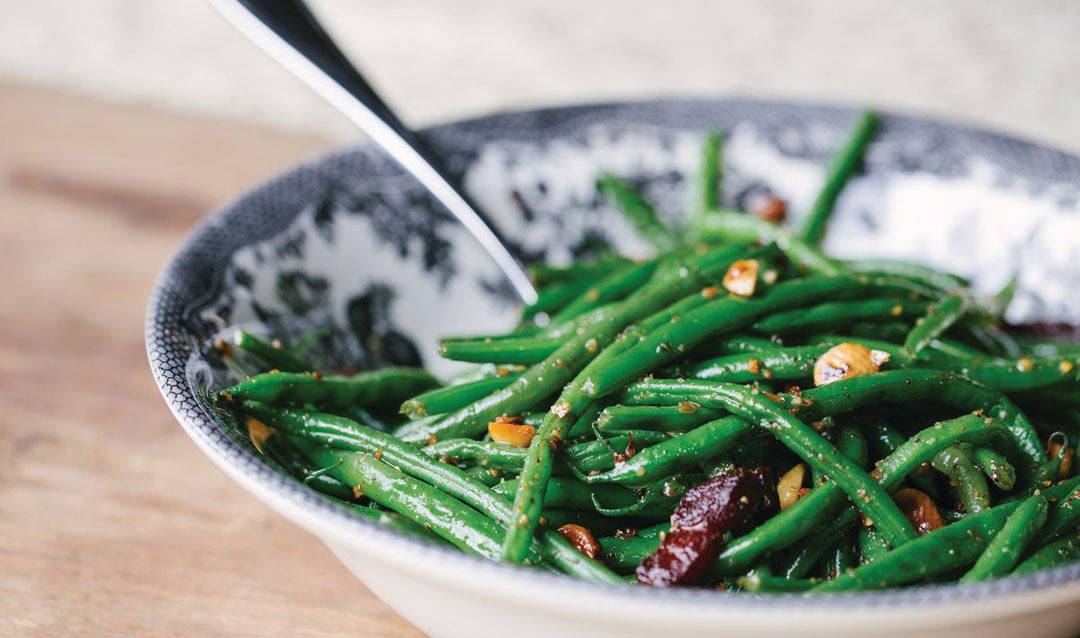 Wine pairing suggestion: While it's normally considered a bit difficult to pair certain sides with wines, our Thanksgiving Wine Trio brings together Biltmore Reserve® Chardonnay North Carolina, The Hunt Red Blend Sonoma County, and Biltmore Estate® Blanc de Blancs sparkling wine covers most options.
Menu makeover: dessert decadence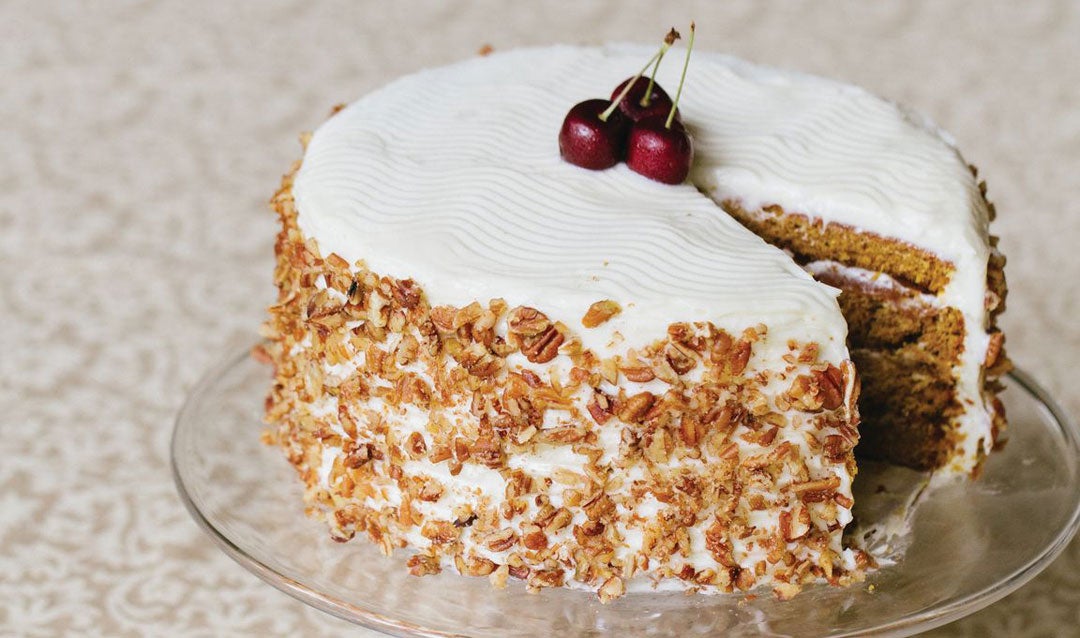 Cake was one of Edith Vanderbilt's favorite desserts, so the inclusion of pineapple cake (along with mince pie) on the 1904 menu is not surprising. For our updated interpretation of classic holiday flavors, try our Pumpkin and Pecan Layer Cake with Cream Cheese Frosting—it's a flavorful combination to round out your holiday meal in style!
Wine pairing suggestion: Uncork the festive bubbles of Biltmore Estate® Blanc de Blancs sparkling wine with a decadent dessert like this and offer a toast to celebrate the occasion.
Bring our Thanksgiving Wine Trio to the table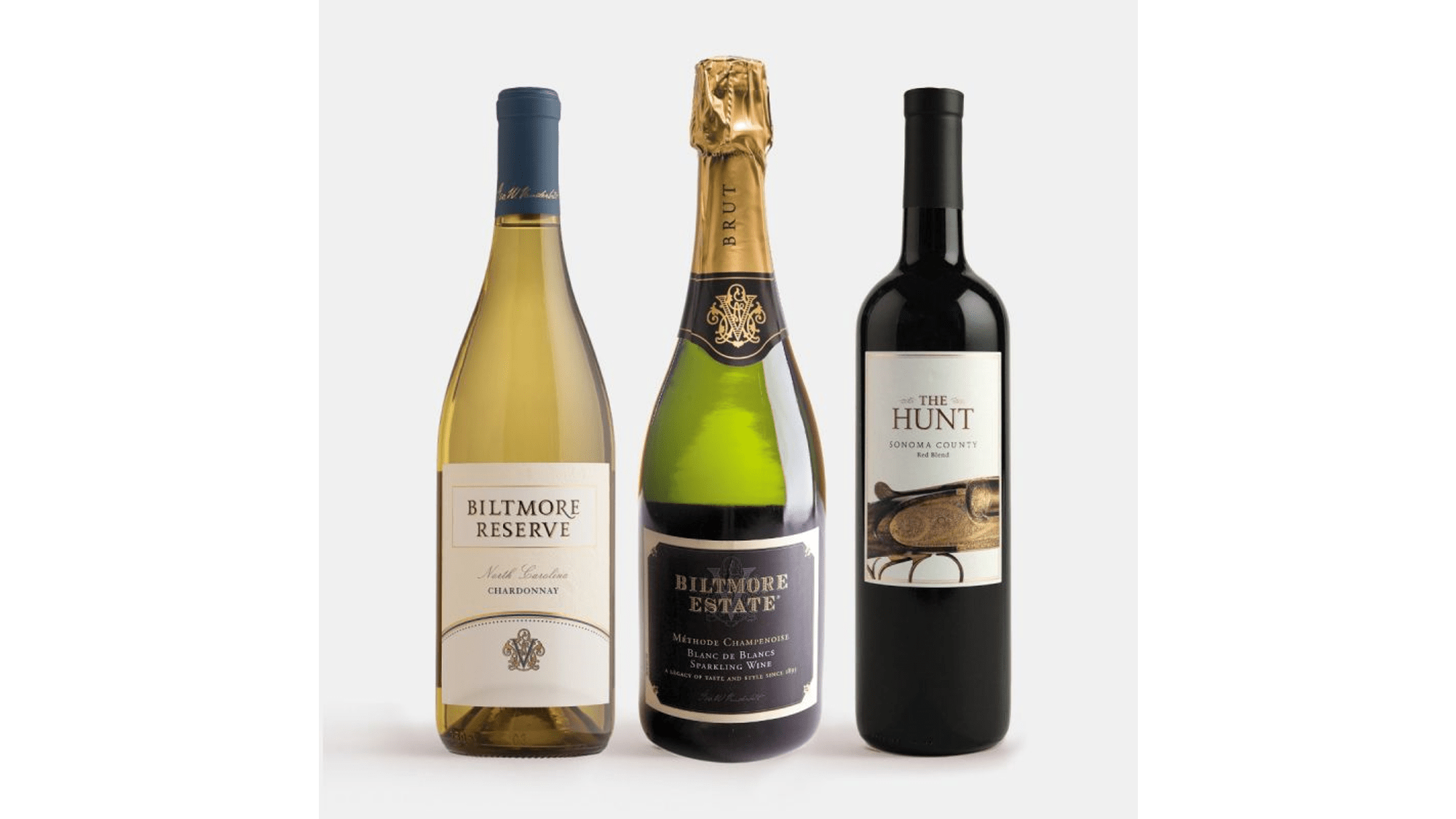 Whether your Thanksgiving table is laden with tried-and-true classics or modern new dishes, we hope your holiday is filled with fellowship, good memories, and delicious wine-and-food pairings like our menu makeover options and the following alternate suggestions that work with our Thanksgiving Wine Trio: