BACK TO BLOG
Christmas Tree Tips from Biltmore
Written By Leeann Donnelly
Posted 10/01/23
Updated 10/25/23
For the Home
Take it from the experts: Biltmore knows Christmas trees, and we've got some great tips to make your holiday decorating easier!
Christmas tree experts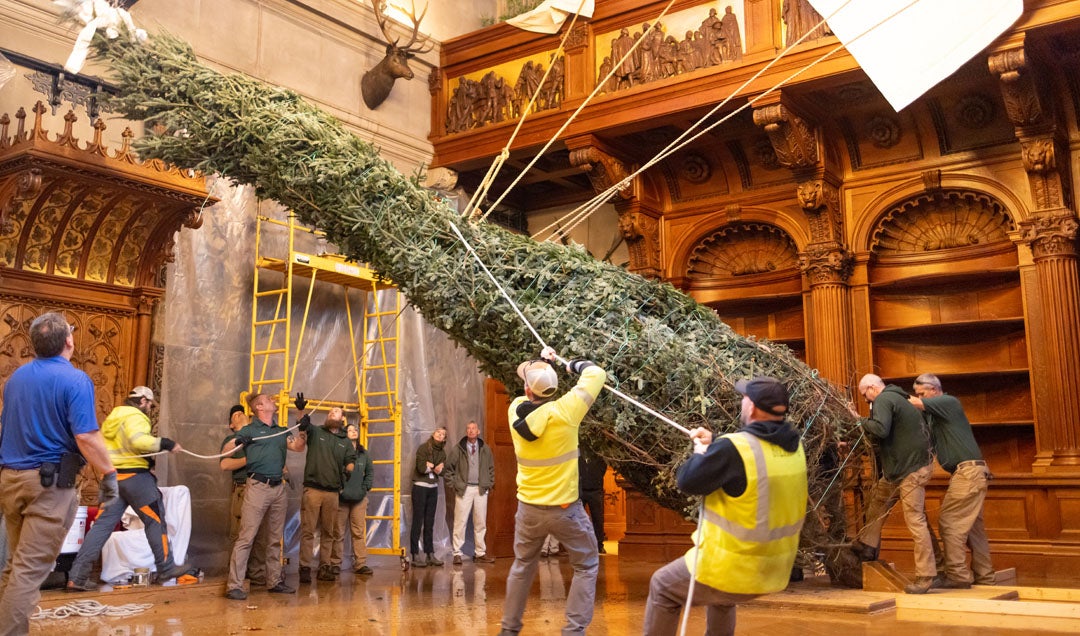 For nearly 40 years, Biltmore's engineering team has handled the logistical challenges of carrying a 35-foot-tall tree through Biltmore House and raising it safely and securely in the Banquet Hall for all to enjoy during Christmas at Biltmore and Candlelight Christmas Evenings. Here are their recommendations for putting up your own special Christmas tree:
Christmas tree safety tips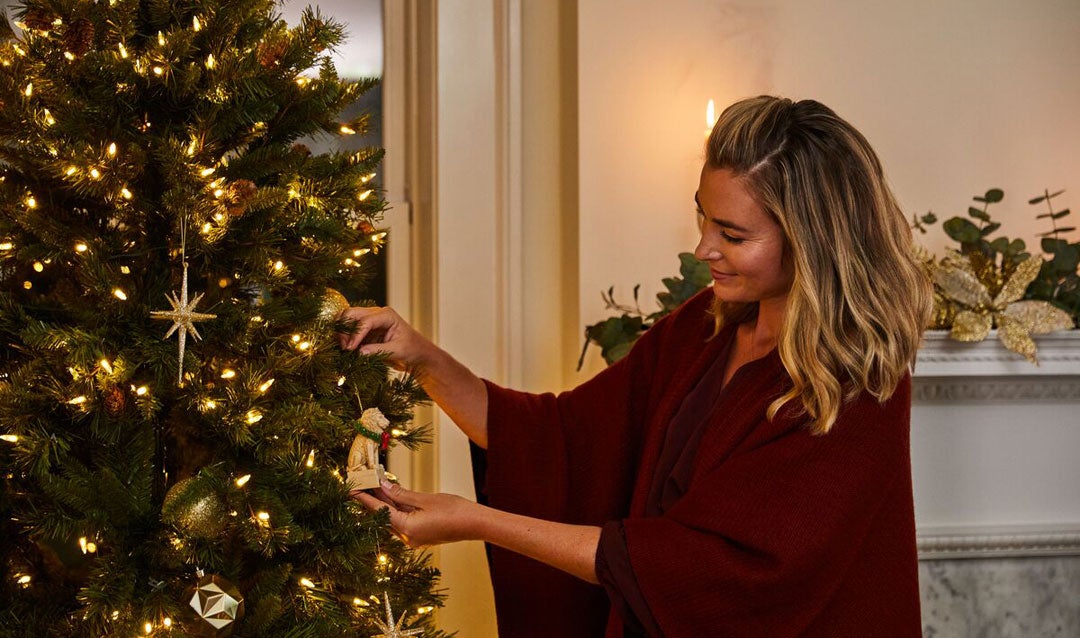 Purchase the freshest tree possible. Cut off the first inch or so of the base to help the tree absorb more water.
Secure your tree in a sturdy base that holds enough water.
Select a location in your home that protects the tree from small children and pets. This helps keep everyone safe.
For a larger tree, it's a good idea to install small anchor wires from the tree's limbs back to the wall using an eye screw or something similar.
LED lights are safer than traditional lights. Due to the lower temperature of the lights, there's less chance of starting a fire.
Biltmore-style sparkle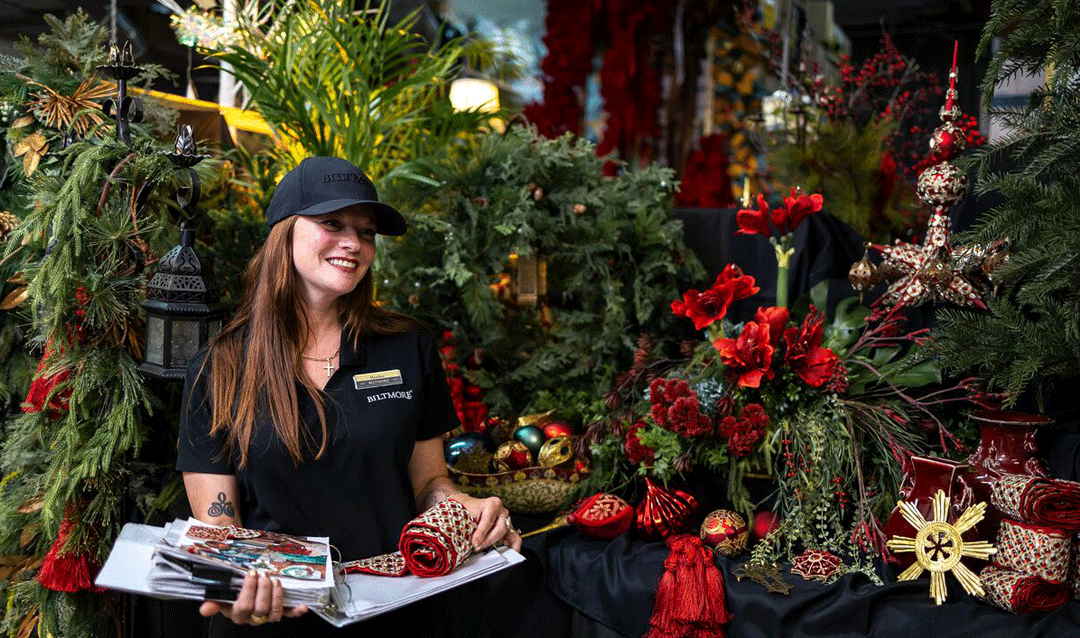 Our floral design team begins planning a year in advance to make Biltmore House and the whole estate come alive for the holiday season. If you've ever wondered why our Christmas trees look so special, it's because the floral team takes time to get everything just right—beginning with the lights.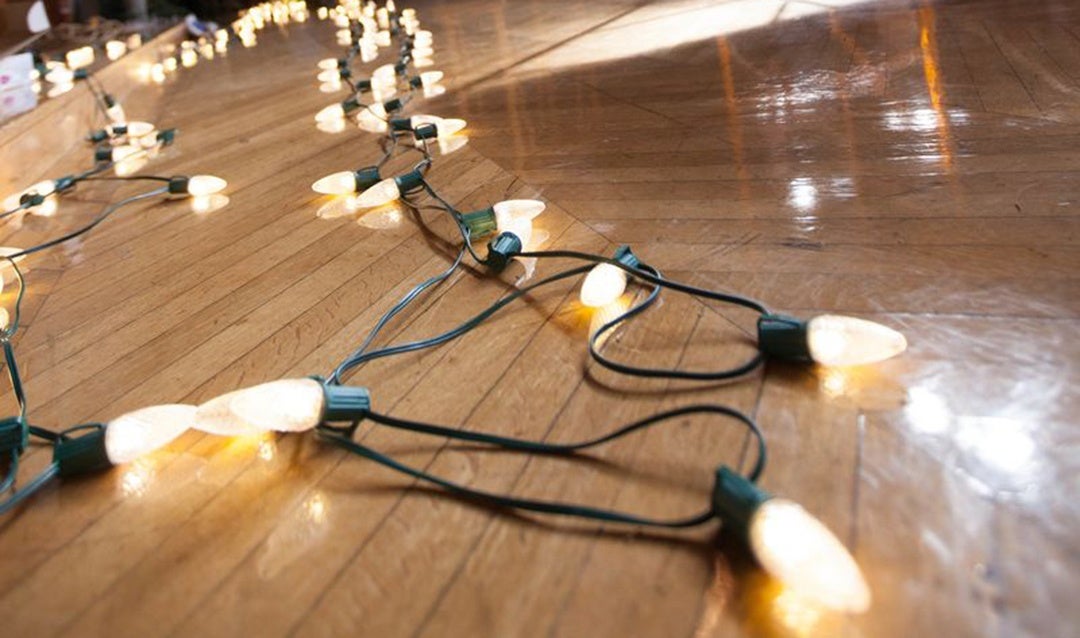 Here's their 3-step "no-fuss" light-stringing technique you can use on your own tree:
Work each light strand from the top of the tree down—in sections—rather than round and round. This cuts down on ladder-climbing time.
Work the lights in toward the trunk of the tree, then back out to the tip of the next branch, securing the strand by slipping the branch tip between the two wires of the strand.
To make sure the tree is evenly lit, step back, squint your eyes to make things look blurry, and look for dark or overly bright spots. Rearrange or add lights as needed.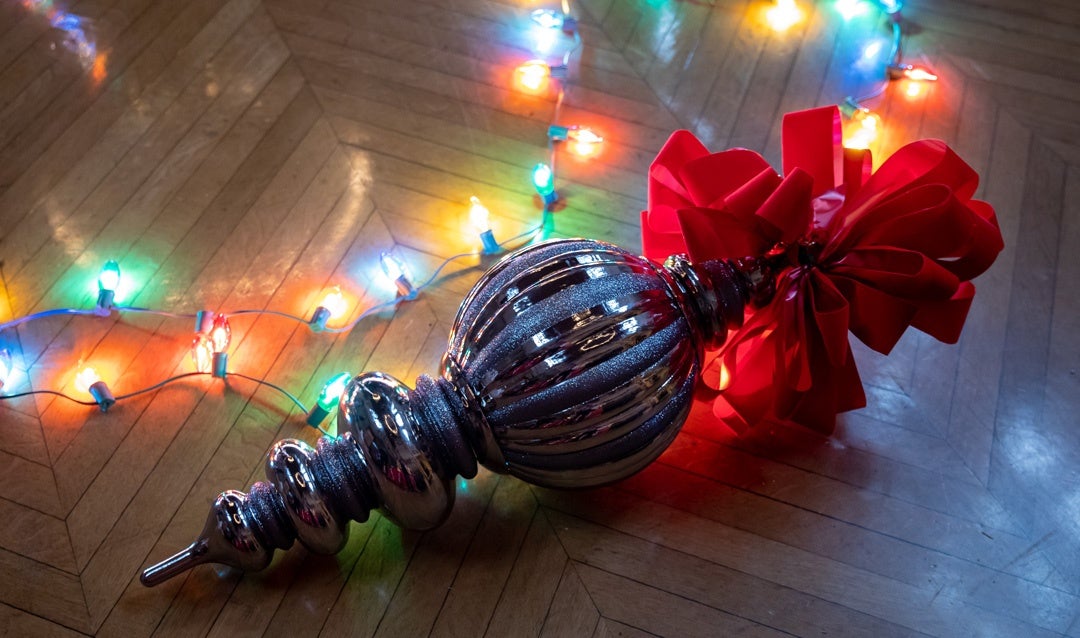 Once the lights are in place, tuck shiny ornaments deeply into the tree, starting at the trunk, and working outward. This creates depth, color, and supersized shine. Hang special and more decorative ornaments close to the branch tips. Place the largest ornaments near the bottom
To further highlight your décor, place your favorite ornaments into bowls on your dining table, or mix them in baskets with pine cones and pods. Accent your wreaths and garlands with clusters of berries and shiny glass balls of different sizes.
A decorative formula
To achieve a full look with lots of lights, layers, and textures, our Biltmore design experts recommend the following formulas for some of the most common sizes of Christmas trees.
6-foot tree: 8 sets of lights + 3–4 boxes of ornaments
12-foot tree: 26 sets of lights + 7–8 boxes of ornaments
14-foot tree: 32 sets of lights + 10–12 boxes of ornaments
Featured image: Christmas trees in the Banquet Hall at Biltmore House.