BACK TO BLOG
Meet The Team That Handcrafts Biltmore Wines
Written By Jean Sexton
Posted 02/24/22
Updated 08/16/23
More From Biltmore
Meet the team that handcrafts Biltmore wines here at the estate in Asheville, North Carolina. With old-world skill and new-world passion for their craft, they're taking Biltmore's winemaking philosophy of creating approachable vintages and varietals to new heights in the industry.
Meet Sharon Fenchak, Biltmore Winemaker and Vice President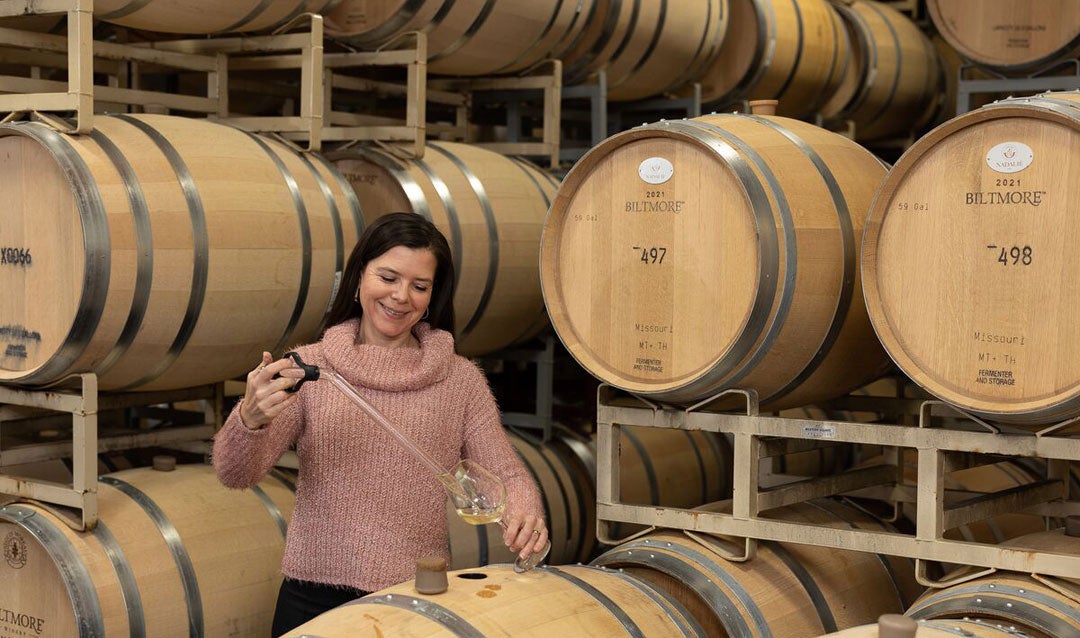 Sharon Fenchak has served as Biltmore's Winemaker and Vice President since 2018. In addition to handcrafting Biltmore's award-winning wines, her responsibilities include oversight of Biltmore's vineyard, partnerships with local and west coast partners, and the production team that creates more than 150,000 cases of wine annually.
After high school, Sharon joined the United States Army as a Communications Specialist. While stationed in Vicenza, Italy, she discovered a new appreciation and a growing passion for wine—particularly the sparkling moscato for which the region is noted.
Once she returned to the states, Sharon earned a bachelor's degree in food science from Penn State University and a master's degree in the same field from the University of Georgia at Athens. She worked as an assistant winemaker at Habersham Winery in Baldwin, Georgia, then became the winemaker for Chestnut Mountain Winery in Braselton, Georgia.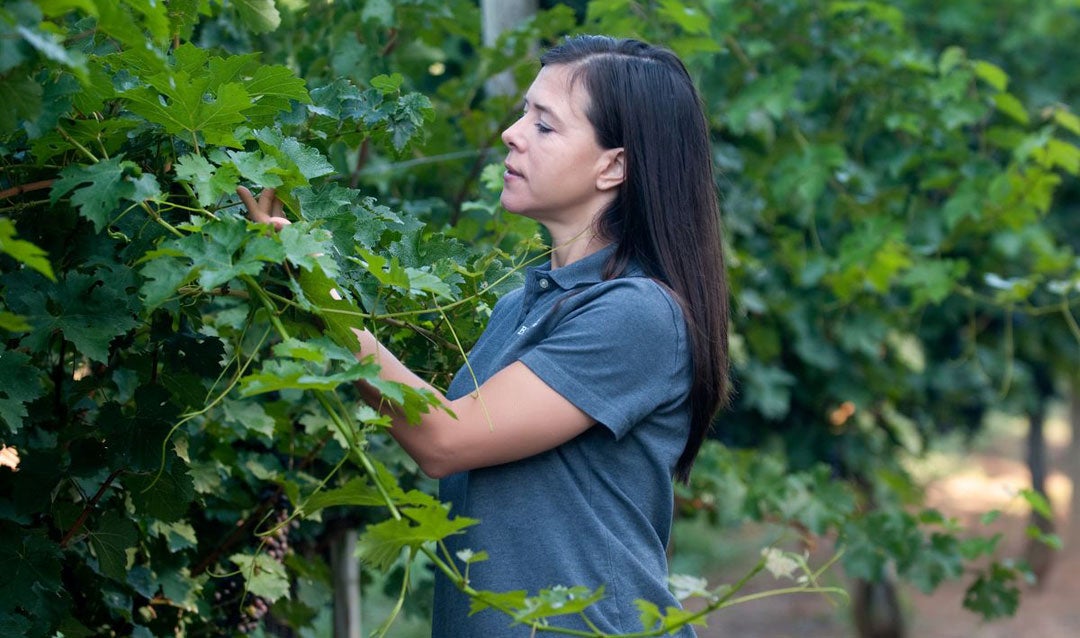 In 1999, Sharon joined Biltmore's winery production team as assistant winemaker, learning from veteran French winemaker Bernard Delille and leading in-house research and development for new grape-growing technology and testing grape-production methods. Sharon and Bernard shared a philosophy of creating high-quality wines that reflect true varietal character while still being food-friendly and approachable.
Sharon was promoted to Winemaker in 2003 and continued handcrafting high-quality wines worthy of the finest Biltmore traditions of taste and style. When Bernard retired, Sharon became Biltmore's Winemaker and Vice President.
Meet Shruthi Dhoopati, Assistant Winemaker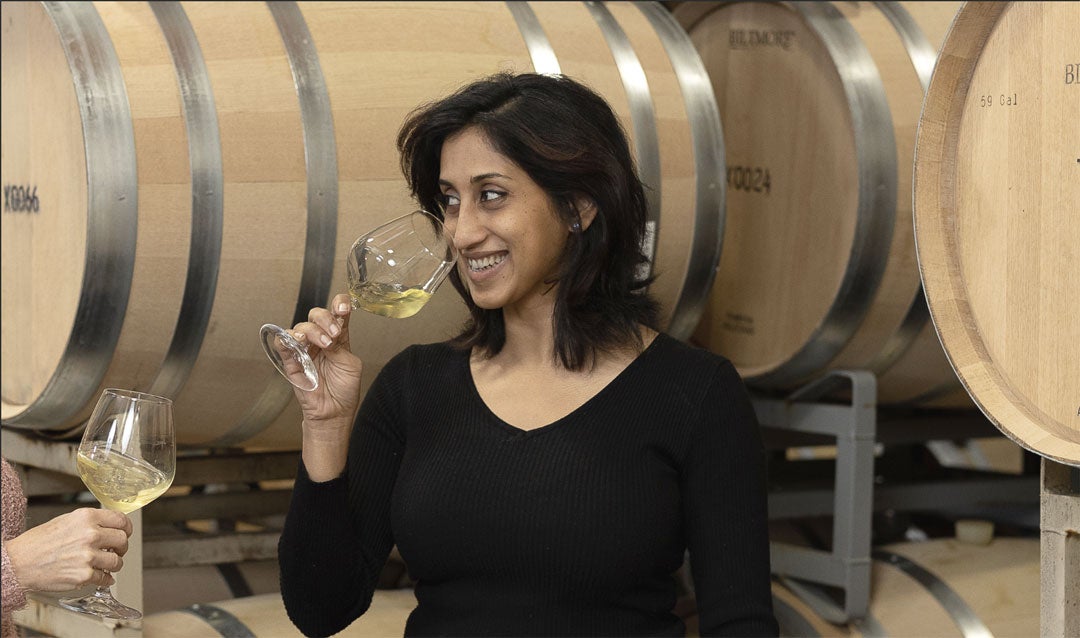 In her role as Assistant Winemaker, Shruthi Dhoopati is involved in every aspect of creating Biltmore wines, from helping select grapes for production to assisting Sharon in the process of developing each varietal and blend from fermenting and aging to ensuring that wines are consistent from vintage to vintage.
Before joining the winemaking team at Biltmore, Shruthi served as Winemaker and Vineyard Manager
for Addison Farms in Leicester, North Carolina.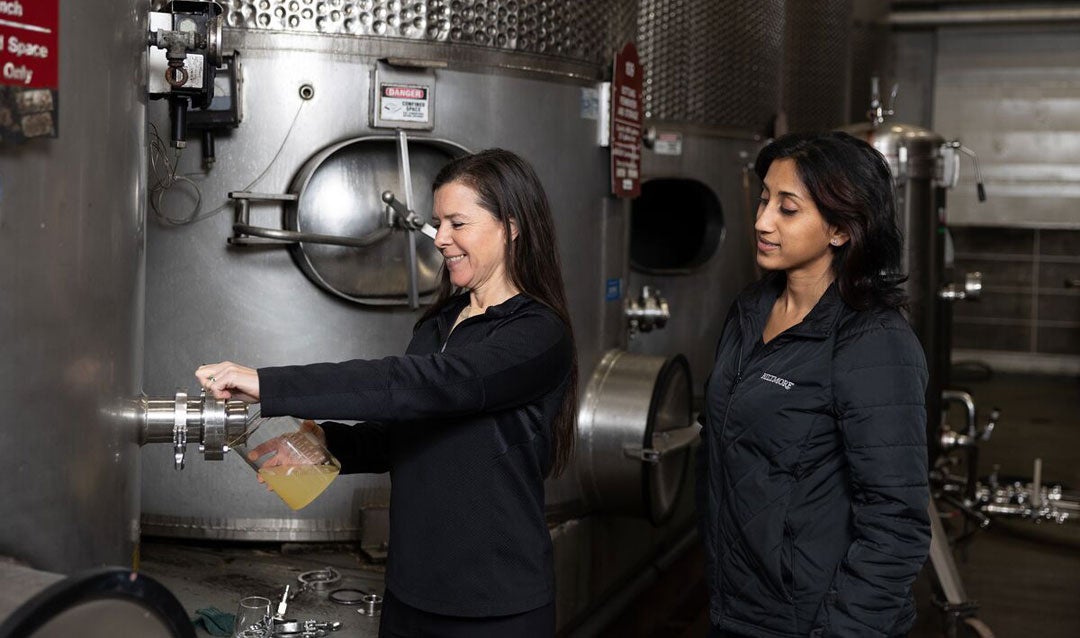 Shruthi obtained a Master of Science degree in Viticulture and Enology through the Vinifera Euromaster program with courses at Montpellier SupAgro, Bordeaux Sciences Agro (ISVV), and Turin University in Piemonte, Italy.
She holds a joint degree between Montpellier SupAgro, Hochschule Geisenheim, Università Degli Studi di Udine, University of Lisbon, Madrid Polytechnic, and the University of Turin. Shruthi completed her thesis work on viticultural soils of foothills and mountain areas in North Carolina and northwestern Italy.
In addition, Shruthi completed internships with Denis Dubourdieu Estates in Barsac, France, Max Ferdinand Richter Estate in Germany's Mosel Valley, Andrew Will in Vashon, Washington, and Montenidoli in San Gimingano, Italy.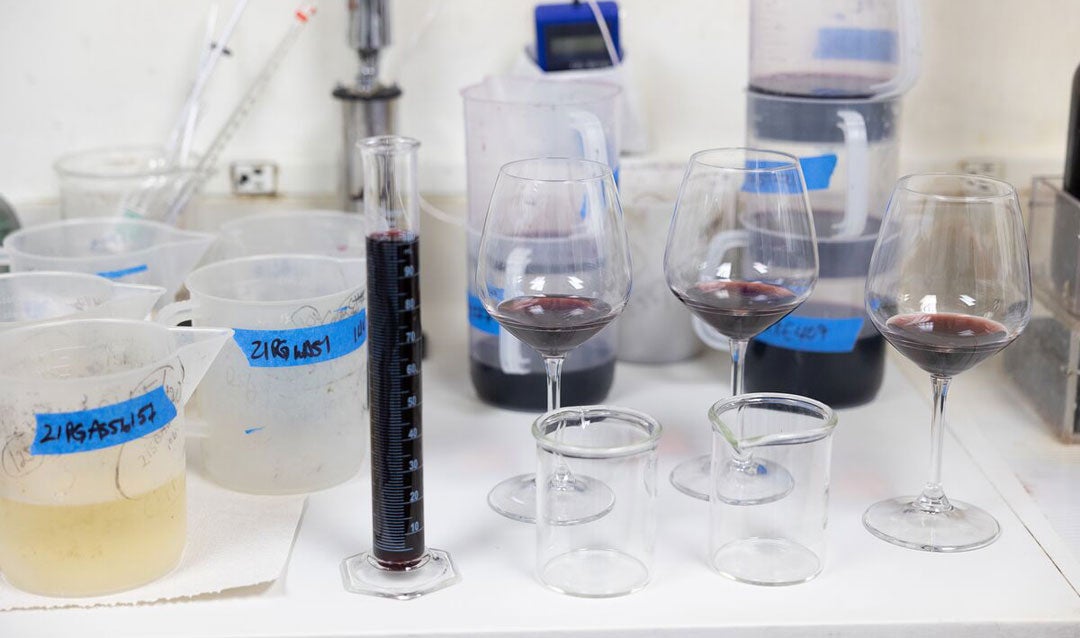 Try Biltmore wines for yourself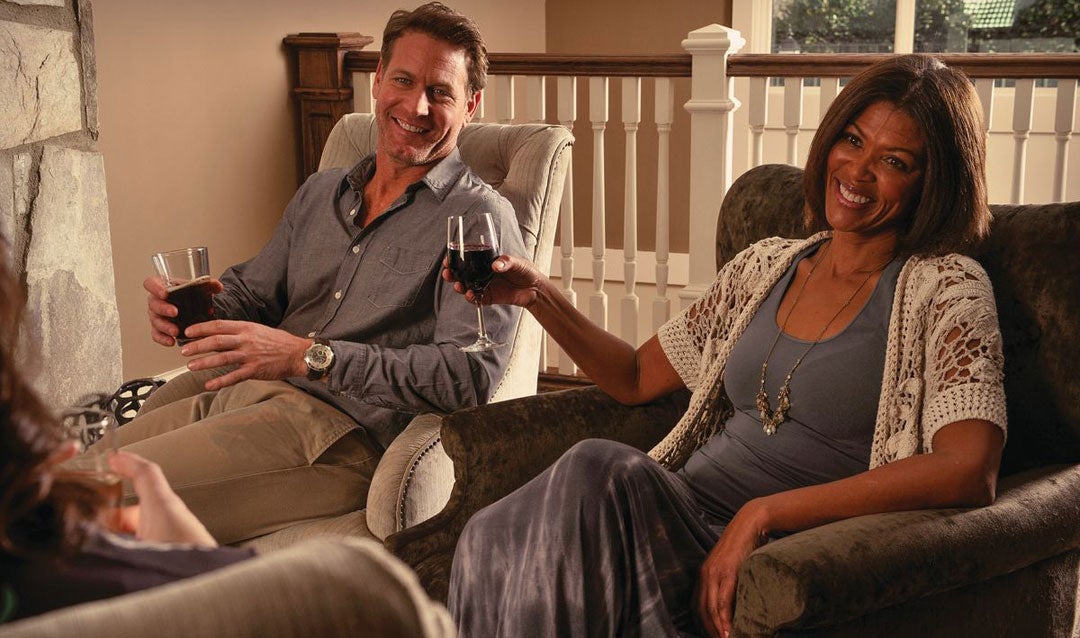 If you're visiting Biltmore, discover our complimentary tasting at the Winery in Antler Hill Village, or enjoy a glass of your favorite varietal or blend at the Wine Bar or other relaxing location.
You can also find our award-winning wines in most estate shops, or online at biltmoreshop.com.

Featured image: (L-R) Biltmore wine's dream team: Sharon Fenchak and Shruthi Dhoopati