BACK TO BLOG
Monet & Friends Make a Grand Impression at Biltmore
Written By Jean Sexton
Posted 02/24/22
Updated 05/29/23
Events & Activities
Please enjoy this archived content. Our Monet & Friends exhibition ended July 10, 2022.
We're certain that our Monet & Friends – Life, Light & Color exhibition will make a grand impression on our guests at Biltmore this spring, from March 9 through July 10, 2022.
You will be surrounded by the sights, sounds, and scents as you enter the vivid world of The Impressionists with Monet & Friends – Life, Light & Color, created and produced by Grande Experiences.
Hosted in Biltmore's Amherst at Deerpark® exhibition space, the second stellar event in our Legends of Art & Innovation at Biltmore exhibition series will delight visitors through an immersive sensory experience celebrating one of the world's most pivotal art movements.
See a new type of art emerge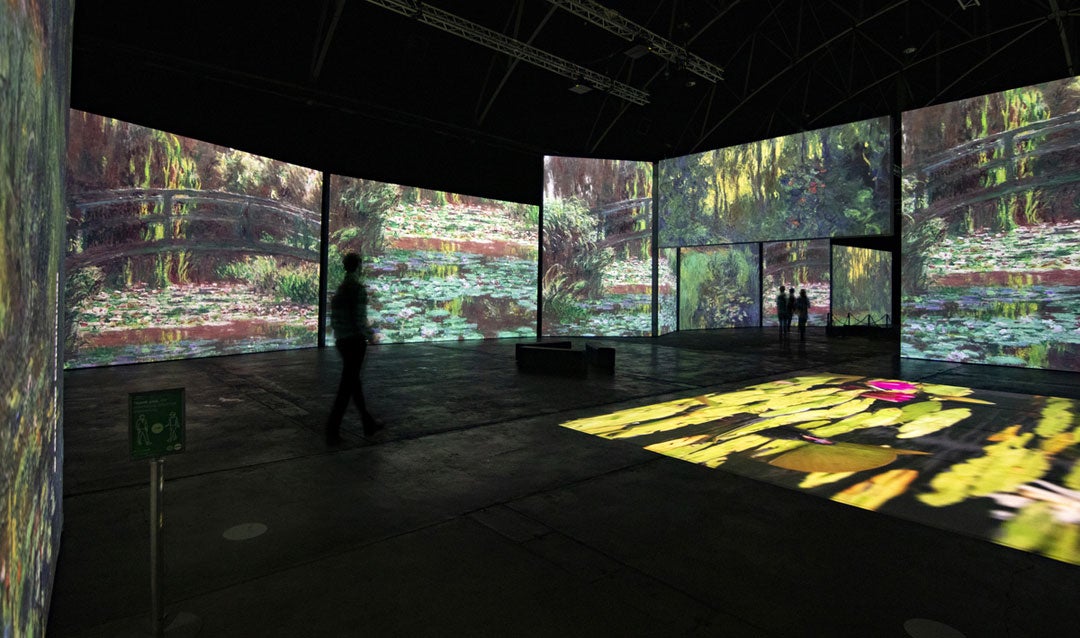 From 1860–1905, a dynamic group of Paris-based artists challenged the norm and began painting in a much less formal manner than the Old Masters who came before them.
While previous subjects had included mythological stories, historical events, and portraits of famous people rendered with painstaking precision, the group who became known as The Impressionists chose instead to create bold, brush-stroked "snapshots" of everyday life, capturing the ideas and feelings of a moment in time.
Creating grand impressions
Often stationing themselves outside, or "en plein air," the forward-thinking group recorded the everyday beauty found in garden and park landscapes, beachside and boating scenes, bustling cafés, and quiet boudoirs.
Rejected by the Salon, which was the official art exhibition of France's Academy of Fine Arts, The Impressionists, known at the time as the Anonymous Society of Painters, Sculptors, Engravers, etc., pushed against predisposed notions of fine art and began holding their own exhibitions starting in 1874.
By their eighth and final exhibition in 1886, the public's opinion overrode that of the Academy's, and the popular art form represented an exciting evolution in art history.
The influence of Monet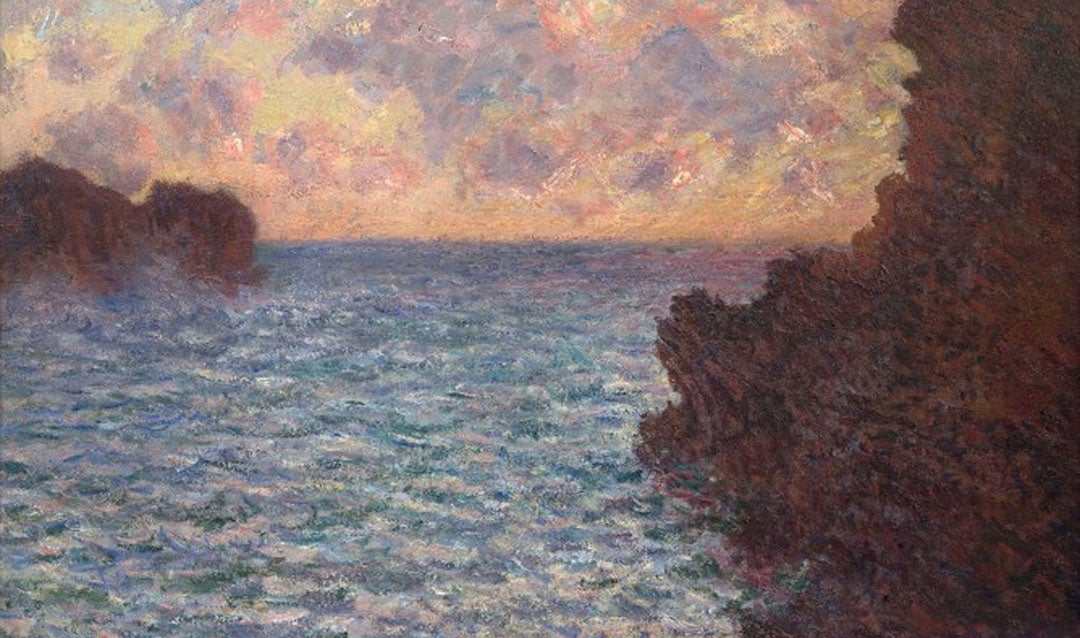 One of the leading Impressionist artists, Monet unwittingly became responsible for the movement's name.
Born in France in 1840 on the coast of Normandy, Oscar-Claude Monet's father wanted him to follow in his footsteps as a wholesale merchant. From a very young age, however, Monet wished to become an artist.
Studying at the Academie Suisse alongside classmate Pierre-Auguste Renoir, Monet was influenced by landscape painter Eugène Boudin, one of France's first artists to paint outdoors.
Monet's work followed the textures of his subjects; the length of his brush strokes mimicked flowers and foliage, rippling water, and boats and structures. His 1872 painting Impression, Sunrise sparked the term "Impressionists" from an art critic who felt this new style had an unfinished look. The trailblazing group of artists took the name as their own, and even more interest and curiosity was sparked about the new way of creating and viewing art.
George Vanderbilt: a patron of Impressionism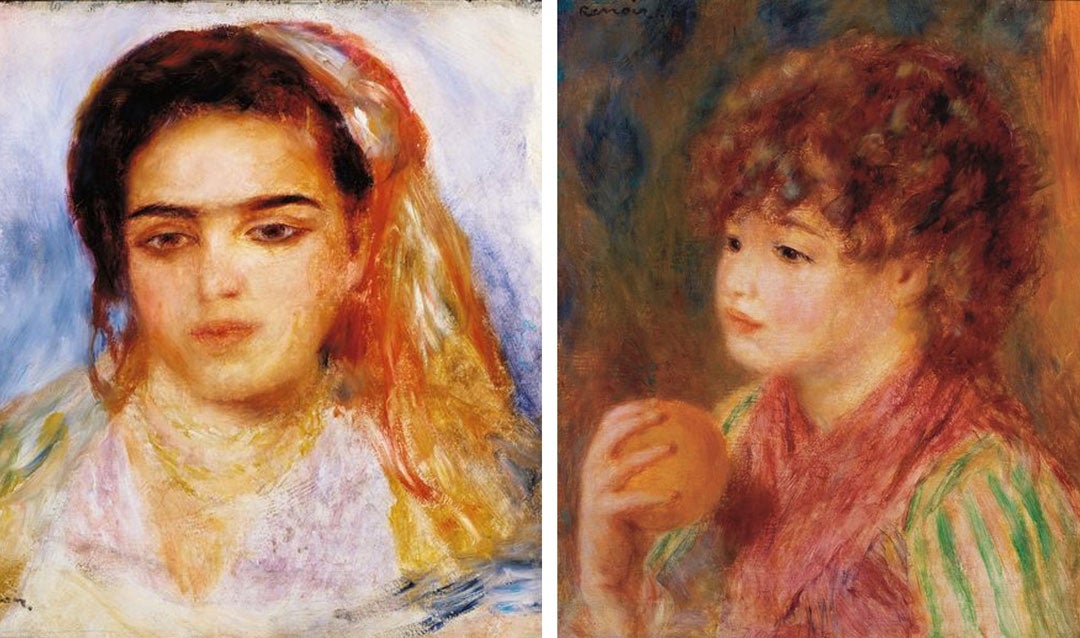 True to his visionary approach, George Vanderbilt was an early adopter of the new Impressionist movement. His affinity for the style ultimately resulted in a collection of sixteen Impressionist works including two landscapes by Monet: Strada Romana à Bordighera and Belle-Île, le chenal de Port-Goulphar, and Renoir's Young Algerian Girl and Child with an Orange. Vanderbilt also acquired Maufra's Vue du Port as well as works by Manet and Whistler.
For the first time in many years, George Vanderbilt's own Monet masterpieces will be displayed in Biltmore House along with a series of informational panels on the Impressionist movement.
Look for both paintings by Monet in the Salon and take advantage of this special opportunity to see the artist's process up close, including his brushwork, atmospheric effects, and study of light.
Explore this multi-sensory experience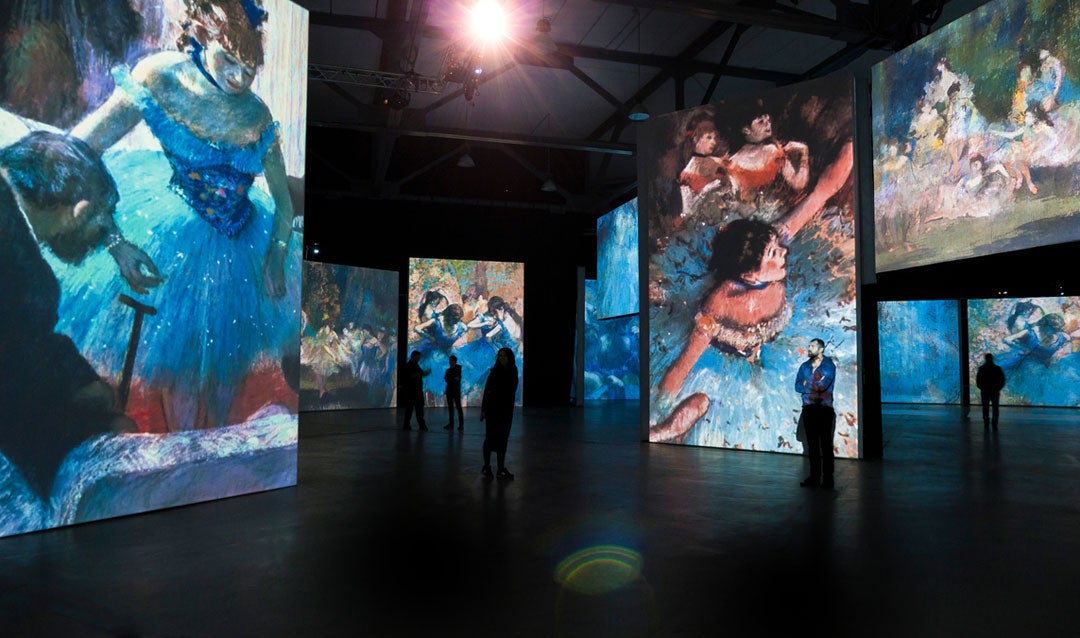 With our breathtaking Monet & Friends – Life, Light & Color exhibition opening March 9, you can experience the broad brushstrokes of history during a time when art and culture changed profoundly, and learn about the artists who boldly led the way.
While listening to the exquisite sounds of Debussy, Tchaikovsky, Ravel, and Offenbach, you'll be surrounded by the masterworks of Monet, Manet, Pissarro, Renoir, Cézanne, Degas, Morisot, Toulouse Latrec, and more.
Plan your grand impression getaway today!
The warm and vibrant days of spring will arrive early at the estate during this second installment of the Legends of Art & Innovation exhibition series, along with our annual Biltmore Blooms seasonal celebration.
Enhance your visit with an overnight stay at one of our luxurious accommodations, and mark your calendar for the third and final installment of this one-of-a-kind experience: Leonardo da Vinci – 500 Years of Genius, coming to Biltmore July 14, 2022–January 8, 2023.
Featured image: Strada Romana à Bordighera by Claude Monet, 1884