BACK TO BLOG
Pairing Our Gardens with Biltmore White Wines
Written By Jean Sexton
Posted 05/06/19
Updated 04/24/20
Wine & Food
Looking for expert advice in selecting wines for spring entertaining? Be inspired by our playful pairing of our beautiful gardens with Biltmore white wines!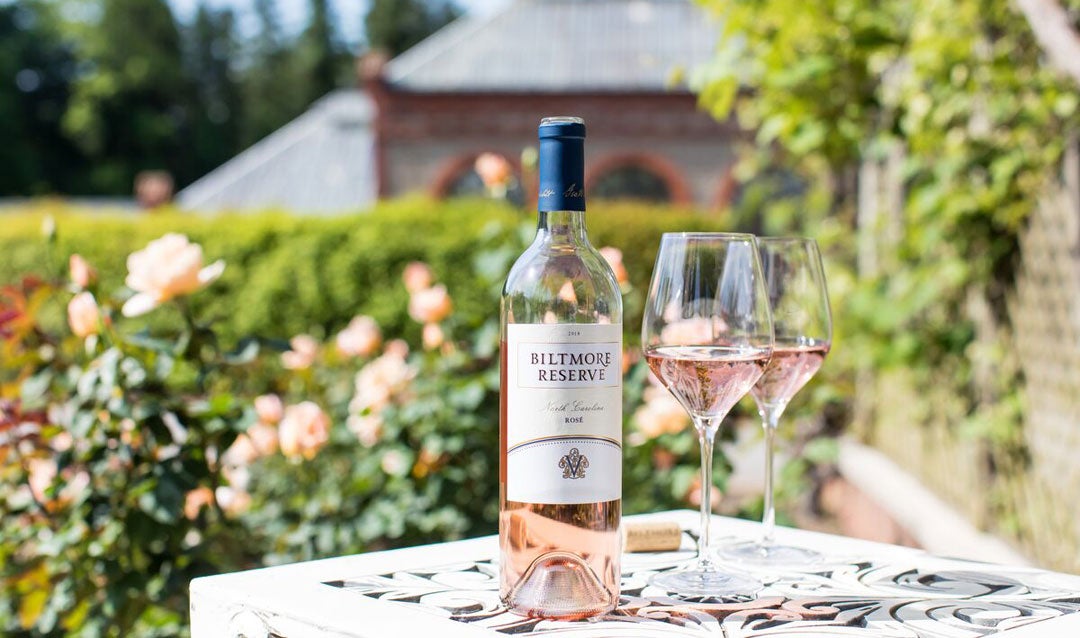 Outdoor entertaining with Biltmore Wines
From patios to picnics to pool parties, here's a basic tip on serving and appreciating wine outdoors in spring:
"Just follow the '20-Minute Rule'," said Spencer Knight, Winery Tours Supervisor. "Remove white wine from the refrigerator 20–30 minutes prior to serving so the flavor profile has a chance to expand."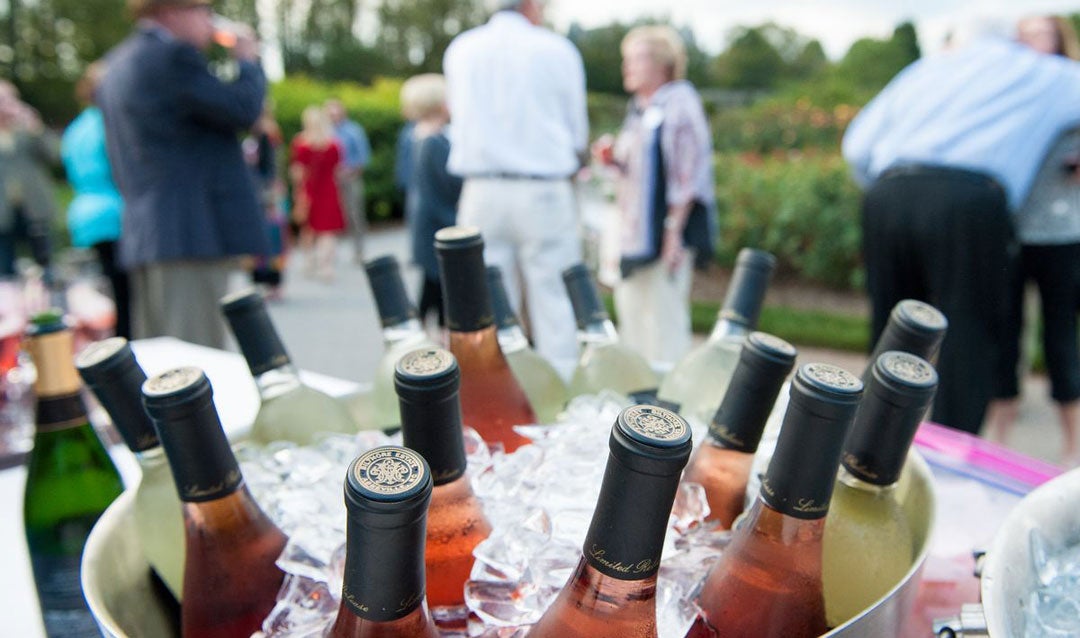 According to Spencer, it's also a good idea to return open wine bottles to a container of ice and water between refills, especially if you're entertaining outside in warmer weather.
Pairing Biltmore white wines with our historic gardens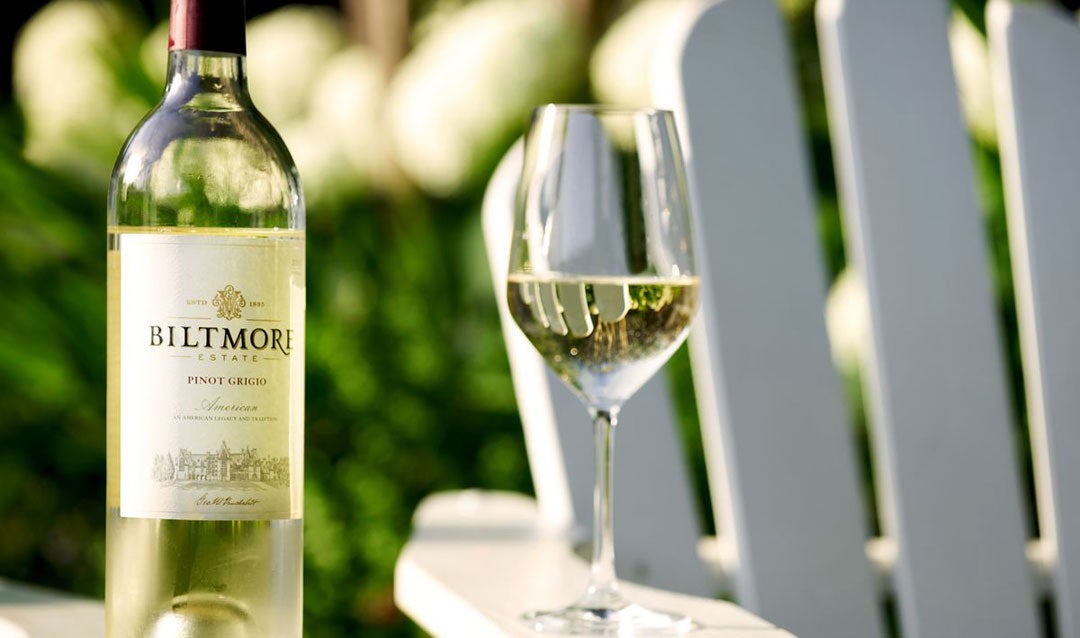 In addition to pairing the distinct "personalities" of Biltmore's historic gardens and grounds with our refreshing white wines, you'll also find suggestions for white wine pairings with your favorite seasonal flavors.
Diana at Biltmore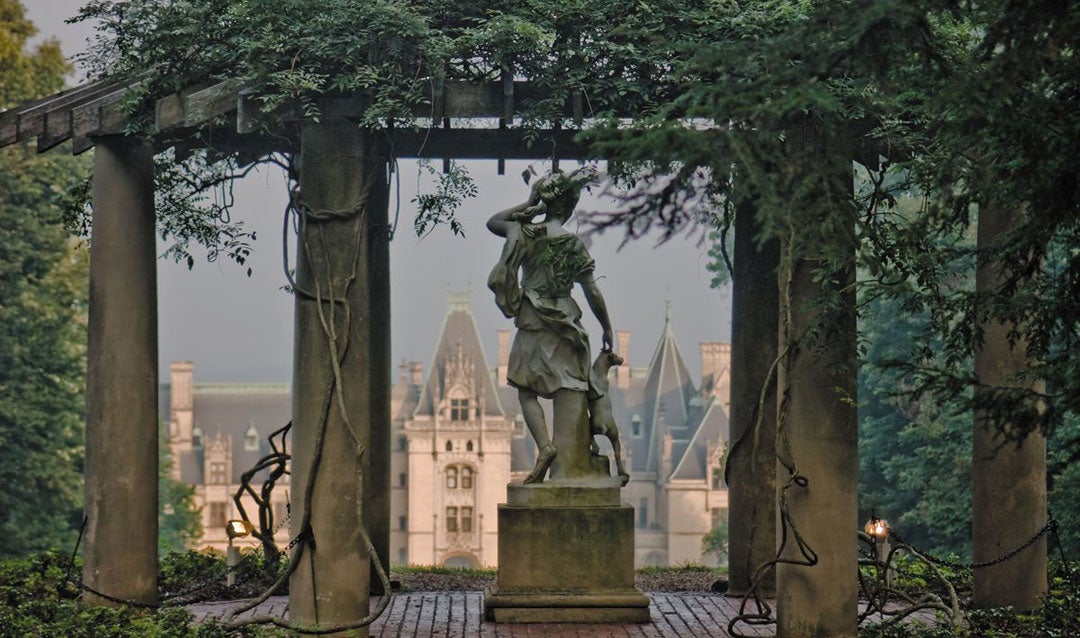 This elegant site overlooking Biltmore House offers a classic setting that calls to mind Biltmore's outstanding sparkling wines.
Brighten any special occasion with our Pas de Deux Moscato—handcrafted in traditional méthode champenoise to create fine, tiny bubbles.
This aromatic semi-sweet sparkler features the essence of orange blossom and flavors of wild strawberry and lemon. Enjoy with fresh fruit, chocolate covered strawberries, or cheesecake.
Spring in the Shrub Garden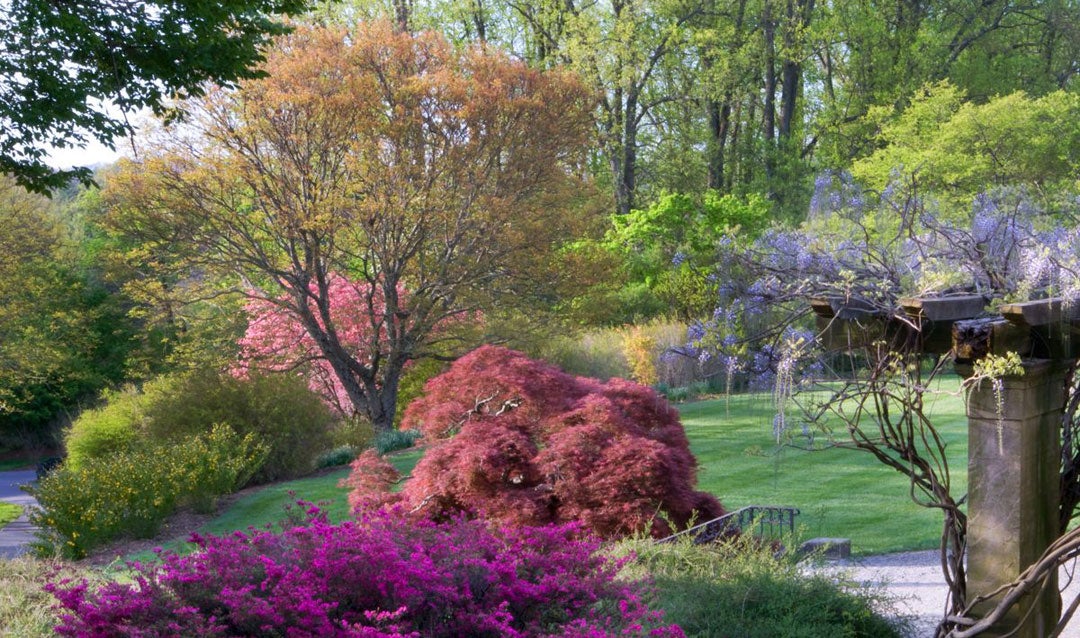 Savor the beauty of Biltmore's Shrub Garden—a picture-perfect pairing for Biltmore Estate Riesling as the wine's fresh and fragrant style is reminiscent of early-blooming spring shrubs.
Beautifully balanced with sweet apricot aromas, light honey flavors, and a crisp finish, Biltmore's Riesling makes a surprisingly savory companion to spicy Thai dishes as well as fruity desserts.
A classic wine pairing for the Walled Garden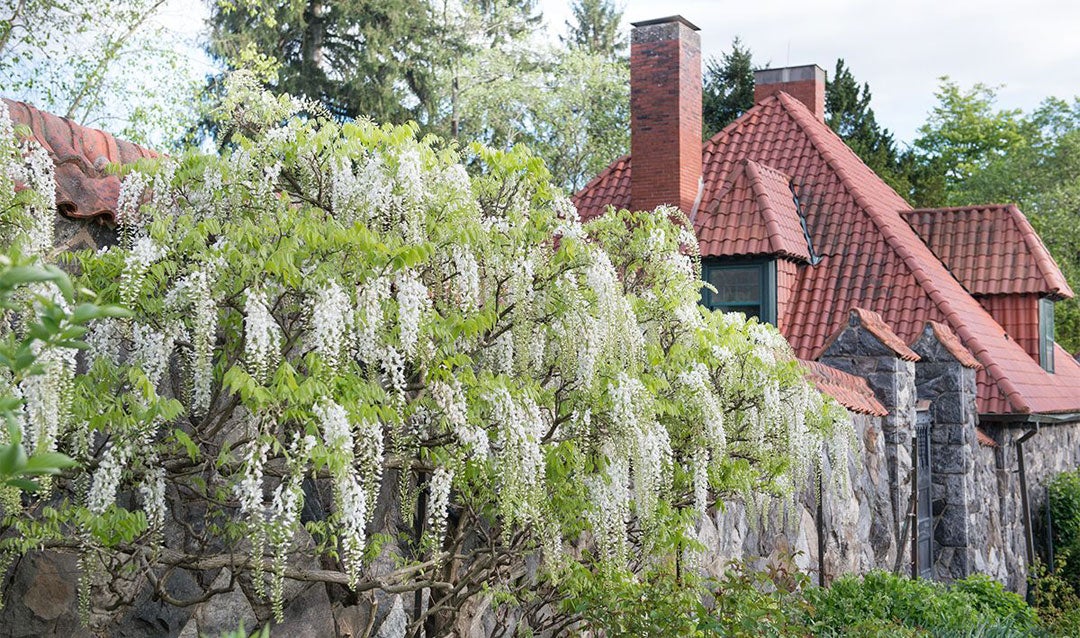 Stroll the paths of this grand garden and enjoy the sun-warmed stone walls that enfold you with tradition, much like the classic taste of our Biltmore Estate Chardonnay.
Smooth and balanced with subtle floral aromas, crisp fruit flavors, and hints of oak, Biltmore's Chardonnay shines when served with favorites including chicken and grilled vegetables, pasta with cream sauce, and even hard-to-pair fare like squash dishes.
Our Rose Garden paired with a special rosé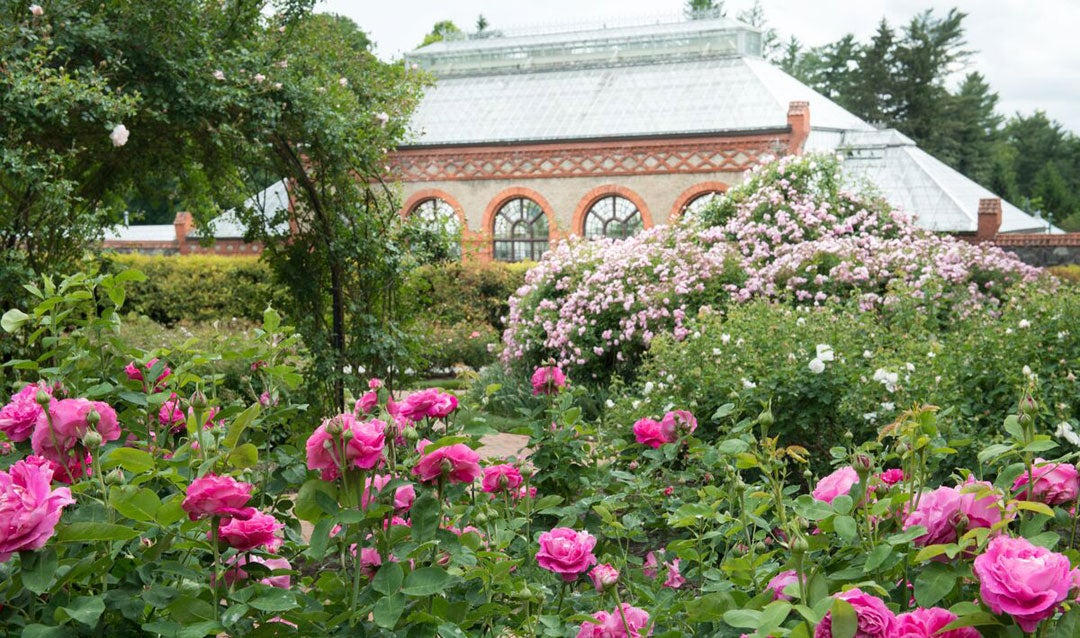 Biltmore's rambling rose garden is a perfect match for our Biltmore Reserve North Carolina Rosé 2018.
Crafted from select North Carolina Cabernet Franc and Cabernet Sauvignon grapes, our pretty-in-pink rosé blossoms with beautiful color, layered aromas, and flavors of red berries, tropical fruits, and a hint of spice. Enjoy with cheese plates and pizza.
Pairing our Spring Release Wine with the Azalea Garden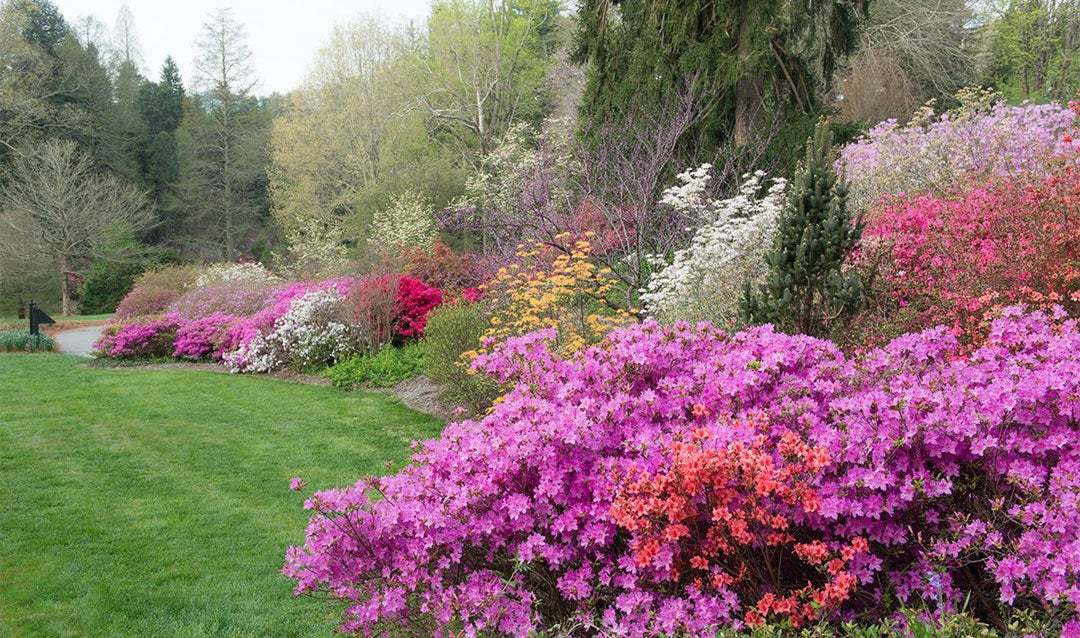 The informal feel and bright colors of the Azalea Garden make it a natural match for our fragrant and food-friendly Biltmore Spring Release White Wine.
Handcrafted to capture the essence of the season, this is the perfect wine for warmer weather and picnics. You can also spice up spring by pairing it with zesty sausage and Indian food!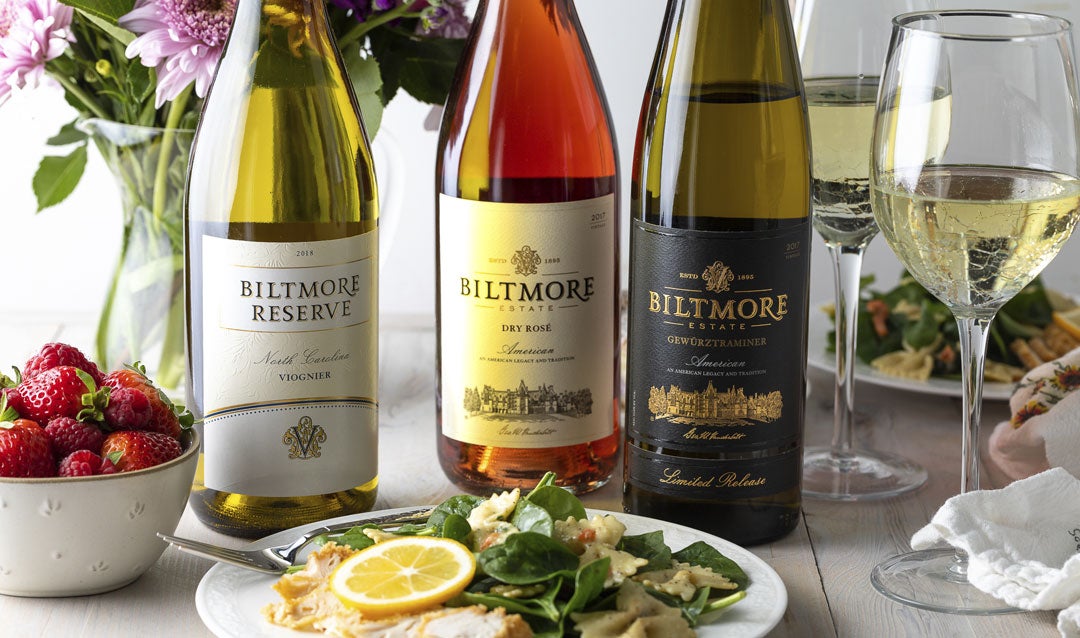 Savor Biltmore wines now
Whether you're stocking up on favorite varietals or trying new ones, you can purchase Biltmore wines online or close to home through our Retailer Locator.