BACK TO BLOG
Raise A Glass To Our Newest Masterpiece
Our Wines

02/27/22
Written By Jean Sexton
This spring, we invite you to raise a glass to our newest masterpiece–a delightful white wine blend that is the first release in our Masterpiece Collection series.
Tasting notes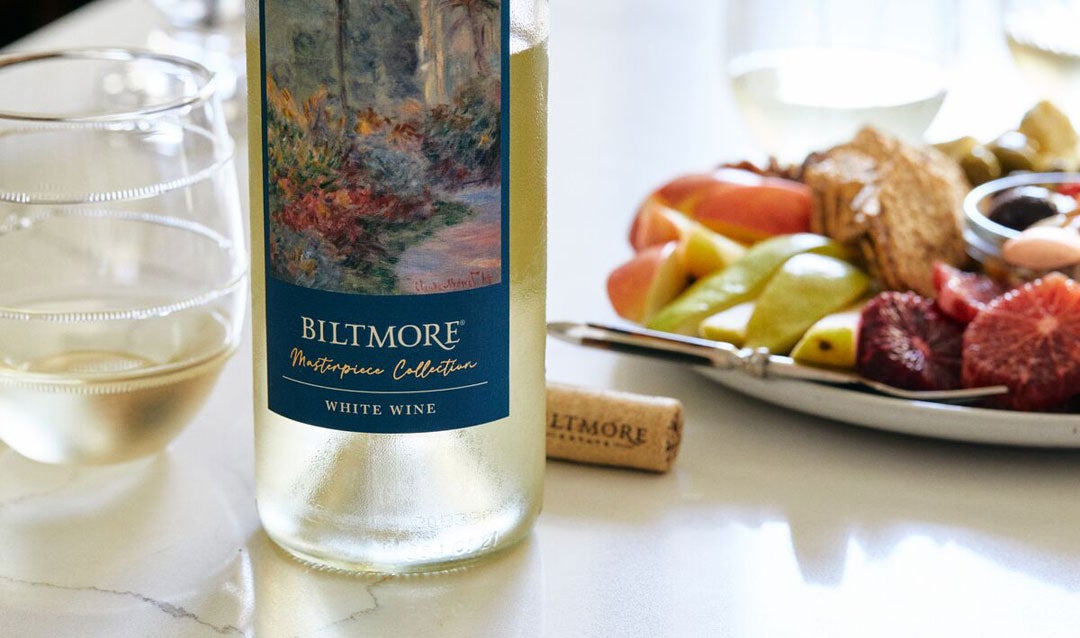 "Smooth, refreshing, and off-dry with floral and citrus notes, this wine was handcrafted to honor George Vanderbilt's legacy as a collector of extraordinary art and exceptional vintages," said Shruthi Dhoopati, Assistant Winemaker. "It echoes the return of warm weather with soft floral and almond aromas, plus flavors of citrus and slight hints of oak."
A masterpiece of Impressionist art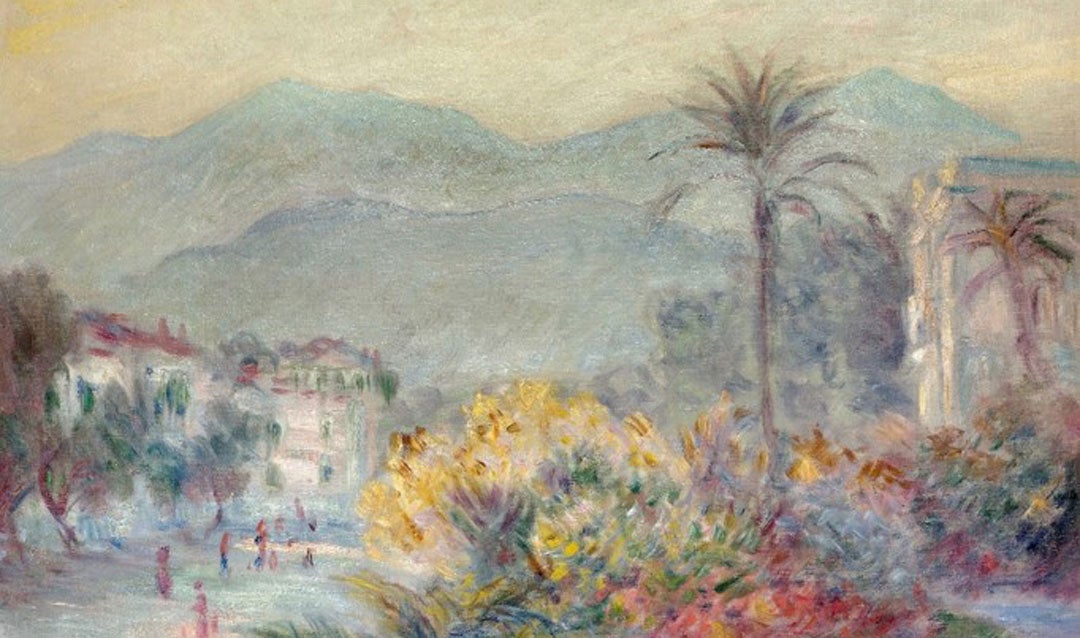 The label features an original landscape painting by Impressionist artist Claude Monet. He captured a colorful scene entitled Strada Romana à Bordighera in 1884, and Vanderbilt purchased it from Durand-Ruel, a noted dealer of Impressionist art, in 1892.
In addition, Vanderbilt acquired another Monet landscape entitled Belle-Île, le chenal de Port-Goulphar (1886) that remains in the Biltmore collection today. Beginning this spring, both paintings will be displayed in Biltmore House for the first time in many years.
Choosing the label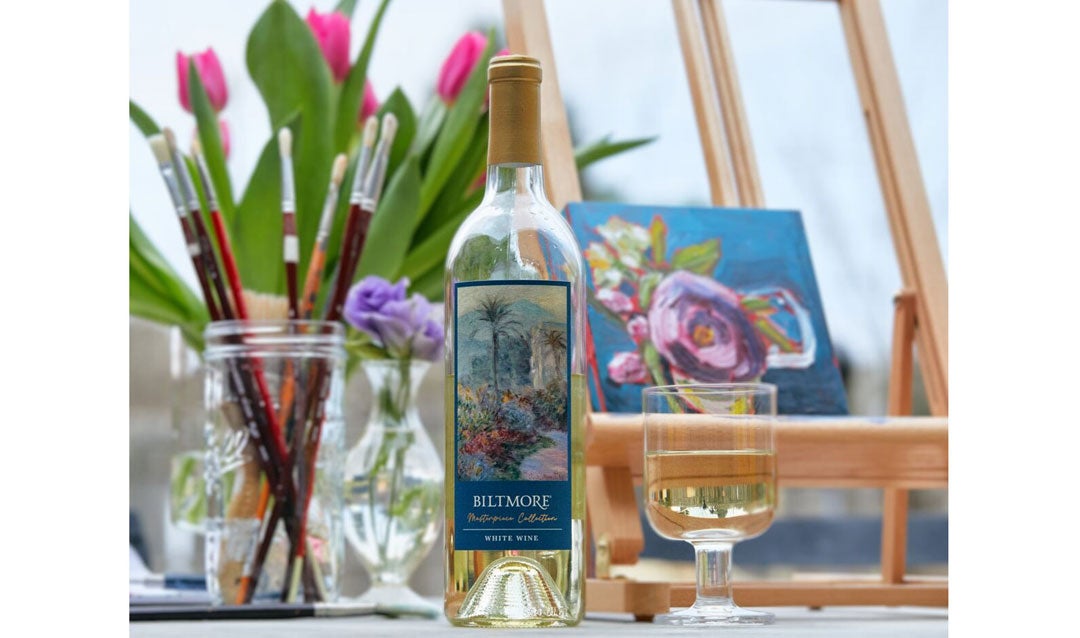 "We chose Strada Romana à Bordighera as the label for our new Masterpiece Collection White Wine because of its lovely colors and bright energy," Shruthi noted. "It captures the feel of warmer weather and the desire all of us feel to enjoy the outdoors during spring and summer."
Pairing this masterpiece with your favorite flavors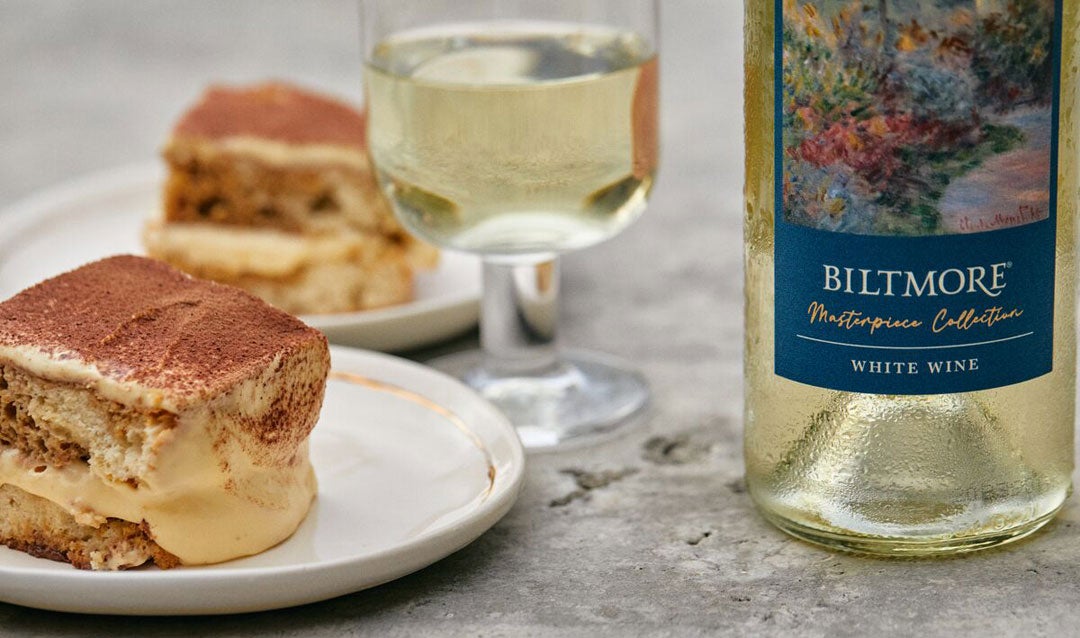 According to Shruthi, our Masterpiece Collection White Wine pairs perfectly with the lighter fare we favor in spring and summer.
"Try it with classic fare such as crab, ham, fried oysters, salmon, and pasta with cream sauce for a light meal, or make a small moment memorable as you sip it by the glass in the garden on warm evenings, pack it for your next picnic, and enjoy it with friends at brunch or lunch," said Shruthi.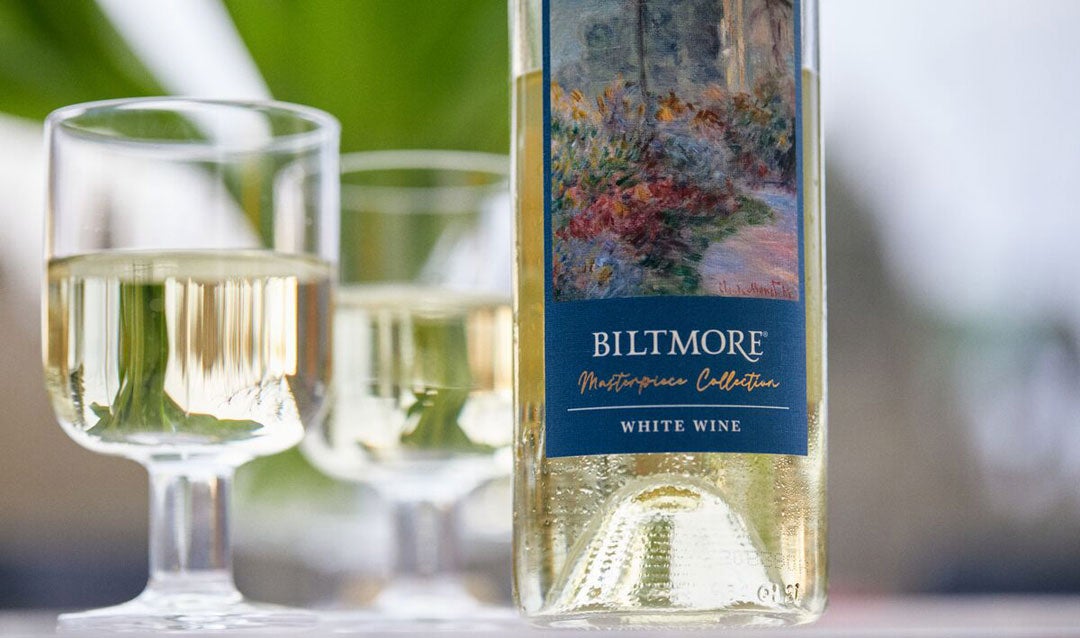 Select this special masterpiece for spring!
If you're looking for a special gift for spring and summer occasions such as Easter, Mother's Day, bridal luncheons, weddings, and college graduations, this wine's one-of-a-kind label makes it a charming gift for art lovers and those who appreciate all things Biltmore.
Our Masterpiece Collection White Wine is now available in estate shops and online.