As the youngest of eight children, George Vanderbilt had a very close relationship with his mother, Maria Louisa Kissam Vanderbilt, who became the first hostess of Biltmore.
After his father's death in 1885, it was George who took on the task of caring for her, a task that played a significant role in the selection of Asheville as the location for Biltmore.
But before we delve into that, let's take a look at a few pieces from our archives and collection that highlight their special mother-son bond.
The Elm Island Series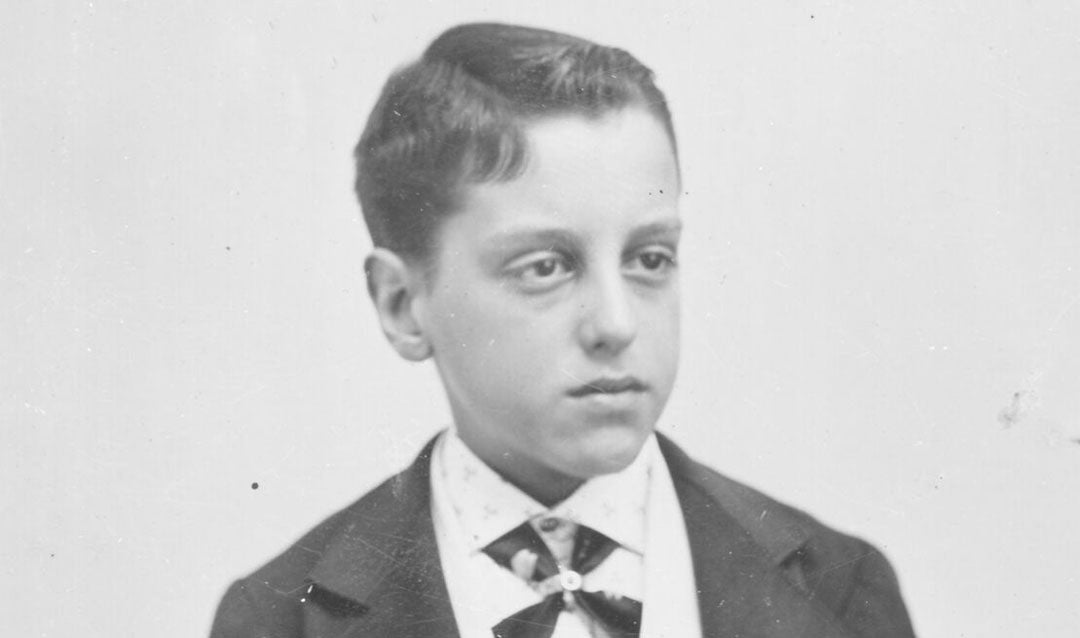 For George's ninth birthday, his mother gave him three volumes from Reverend Elijah Kellogg, Jr.'s Elm Island Series and within each, she inscribed "George from Mama Nov. 14th 1871." With titles like Boy Farmers of Elm Island and The Ark of Elm Island, one might guess that George had a taste for adventure, but the stories are also instructive.
Throughout the series, the main characters are faced with all sorts of ethical dilemmas that challenge their resolve to be upstanding young men, all while they navigate the treacherous waters of the West Indies.
Maria Louisa's thoughtful gift helps to shed light on George's boyhood interests as well as how deeply she valued and encouraged her children's moral and intellectual growth.
The gift of a poem
An unsigned, undated poem was found tucked away among some of George's personal papers. Bound with a ribbon, the three pages were composed in perfect penmanship. Upon reading the poem, it becomes apparent that it was from Maria Louisa, written for the occasion of George's 21st birthday.
Through her carefully-crafted prose, Maria Louisa bids her youngest son to heed the call of work, to put right what he finds wrong:
To give a kindly word of cheer
To those who heavy burdens bear
Such work will bless, when nobly done.
And such work comes to every one.
He helps the age in which he lives,
Who does his best – and his best gives
To carry sunshine everywhere…
Just as his mother urged, George did, in fact, develop a sound moral compass and strong philanthropic sense, qualities that helped establish his original vision for Biltmore.
In the Blue Ridge Mountains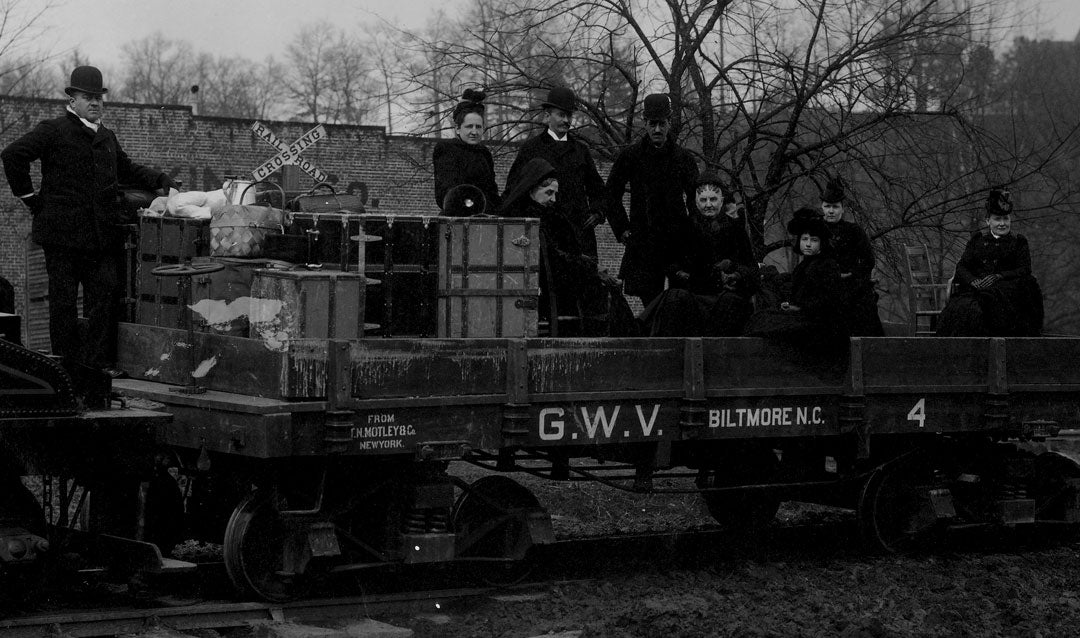 In 1887, Maria Louisa visited Asheville with George, now her designated caretaker, amid growing concerns over her health.
While we have no archival documentation stating the exact nature of Maria Louisa's health problems, we do know that Asheville's mountain air was promoted as a curative for a variety of ailments.
As a result of their visit, George fell in love with the area's landscape—as well as its supposed medicinal benefits to aid his dear mother—and he set into motion the process of acquiring land for his country retreat.
Family portraits by Sargent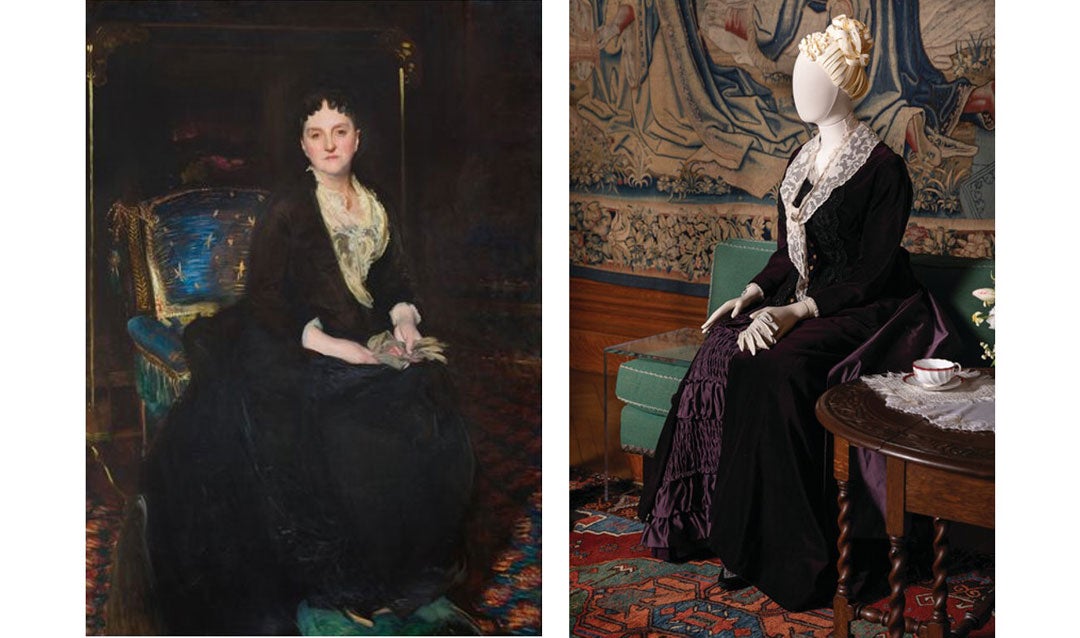 Around that same time, George commissioned renowned artist John Singer Sargent to paint a portrait of his mother which is displayed in the Tapestry Gallery in Biltmore House, along with Sargent's 1890 portrait of George himself.
In 1895, Sargent painted Richard Morris Hunt, Biltmore's architect, and Frederick Law Olmsted, the estate's landscape architect; both of these works can be seen in the Second Floor Living Hall.
Other Vanderbilt family portraits by Sargent include Mrs. Benjamin Kissam, George's aunt, and Mrs. Walter Rathbone Bacon, one of George's favorite cousins.
Yet it is Sargent's portrait of Maria Louisa, titled Mrs. William Henry Vanderbilt, that has been referred to as "one of Mr. Sargent's greatest successes in portraiture."
The first hostess of Biltmore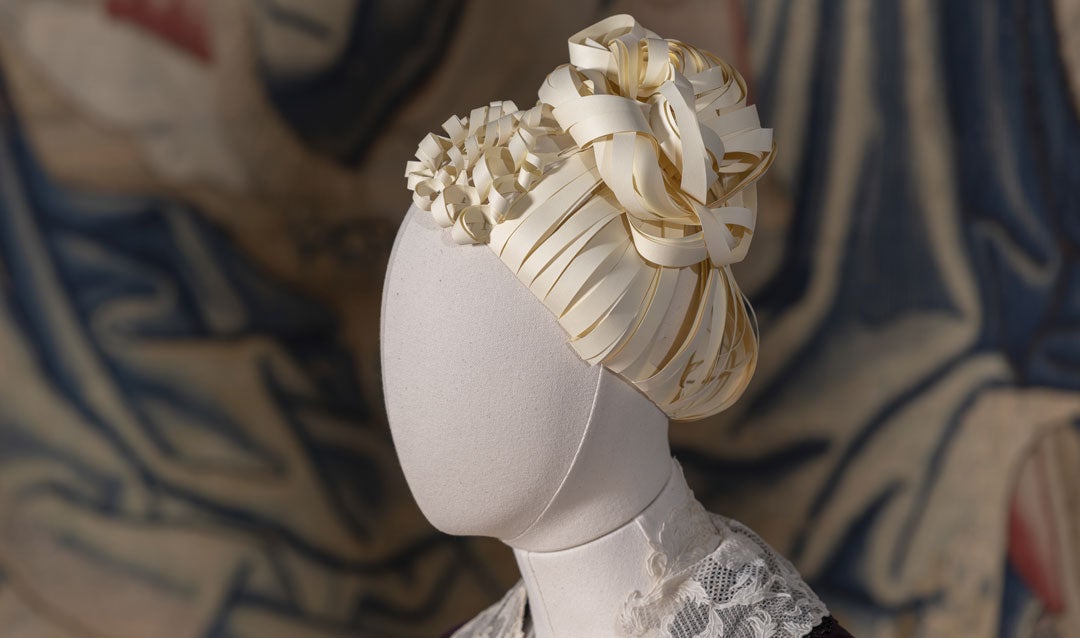 Maria Louisa visited Biltmore only three times—once while the house was still under construction—before she passed away. According to the Guest Book, she visited at Christmas 1895 when the house first opened, presiding as hostess, and then again the following May.
After her passing on November 6, 1896, in New York, condolences sent to George came from many, including his dear friend John Singer Sargent, among others.
And though Maria Louisa Kissam Vanderbilt was only able to visit her youngest son's visionary masterpiece a few times, she is remembered fondly as the first hostess of Biltmore.
Plan your Biltmore visit today
Today's guests can admire the Sargent portrait of Maria Louisa Kissam Vanderbilt to the left of the door into the Library.

Whether you're planning a surprise for your own mother or simply looking forward to visiting America's Largest Home®, we invite you to join us soon.