Today, Biltmore is home to a variety of Champion Trees—but when George Vanderbilt purchased the acreage that would become his estate, much of the land was overworked and actually vacant of trees due to activity from the previous settlers. Landscape architect Frederick Law Olmsted made the following recommendation:
"Make a small park into which to look from your house; make a small pleasure ground and garden, farm your river bottom chiefly to keep and fatten live stock with a view to manure; and make the rest a forest, improving the existing woods and planting the old fields."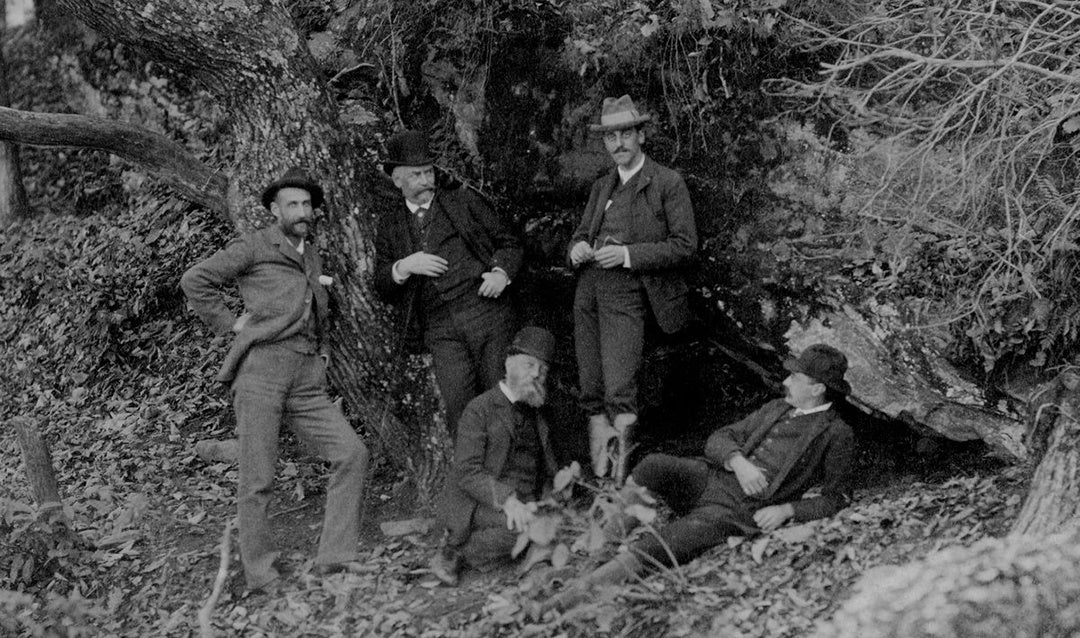 NC Champion Tree Program
Several of the trees handpicked by Olmsted are now recognized as North Carolina State Champion Trees. According to the NC Forest Service, the Champion Tree Program highlights native or naturalized species that have garnered attention because of their size, age, or historical significance.
Naturally, these trees are some of the superstars of our historic gardens. Let's take a look at a few and discover why there is no better time to seek out these estate beauties than leaf season.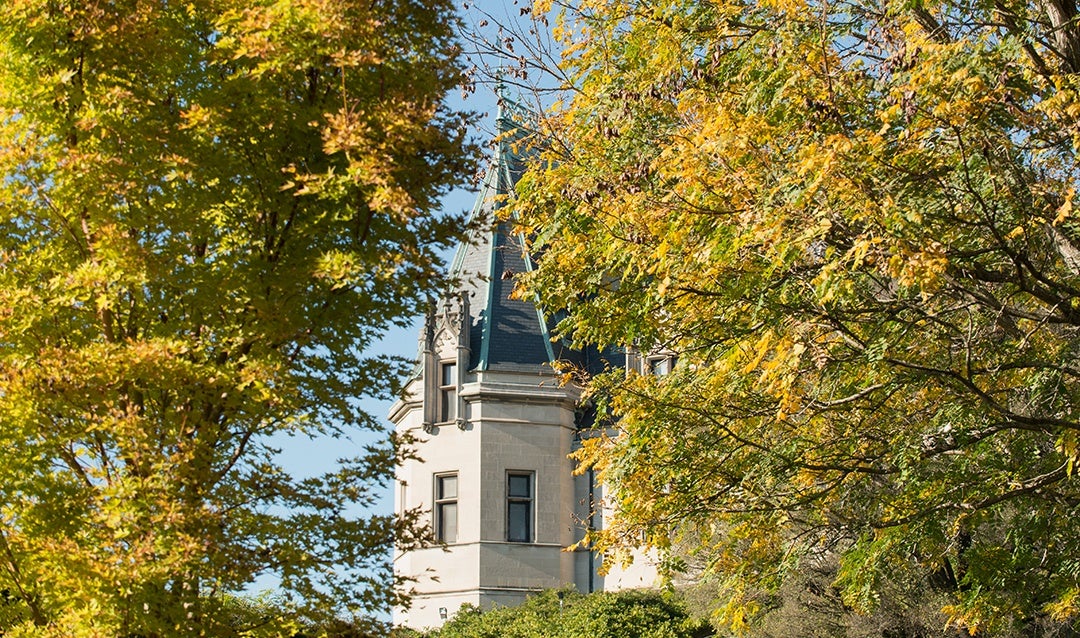 Golden-Rain Tree
Perhaps one of the more unusual Champion Trees, the golden-rain tree in the Shrub Garden lends grace and charm to the landscape. Its showy fall color generally includes various shades of yellow and chartreuse. If you look closely, amid the autumn foliage you'll find inflated seed pods, reminiscent of Chinese lanterns, hanging elegantly.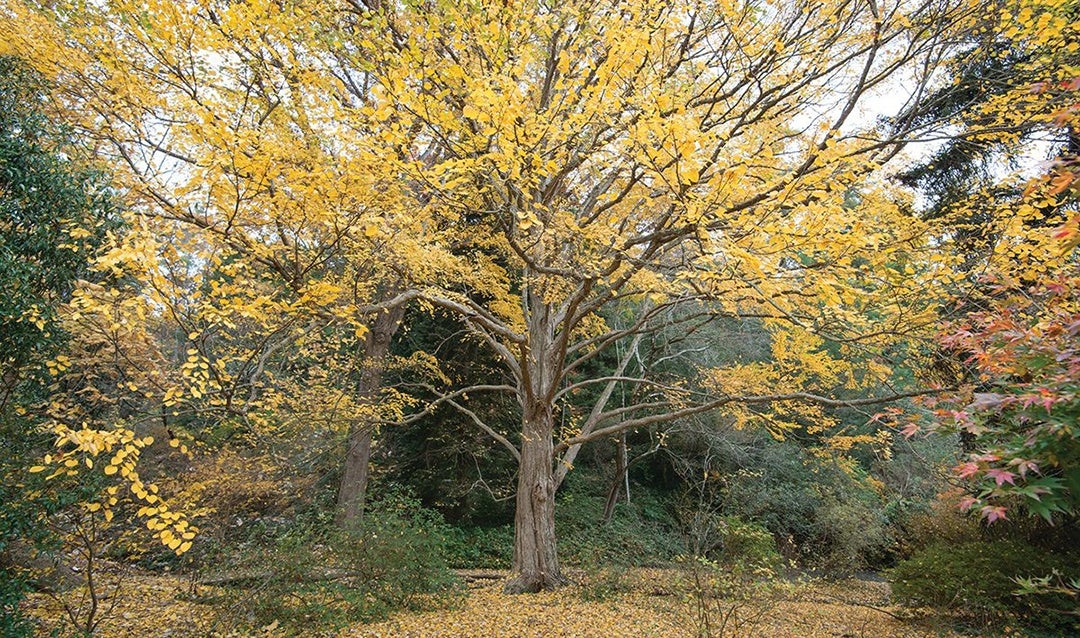 Katsura Tree
Among the larger Champion Trees is the Katsura tree, found in the Azalea Garden. This tree has magnificent fall color with hues ranging from gold to apricot, accompanied by an unusual, sweet fragrance that permeates the area around the tree. Some describe the smell as cinnamon-like, while others think it is more similar to cotton candy—either way, it's sure to satisfy the senses!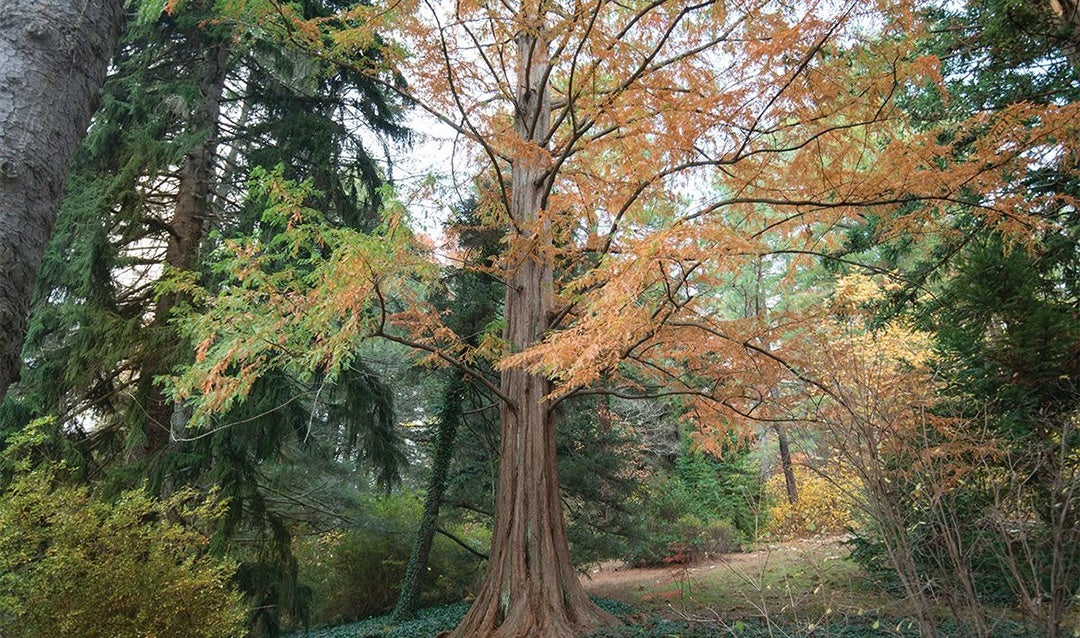 Additional Champion Trees
Other Champion Trees of note on the estate are the dawn redwood in the Azalea Garden with its lush bronze fall color and the Persian ironwood boasting brilliant warm autumnal hues between the Conservatory and the Gardener's Cottage.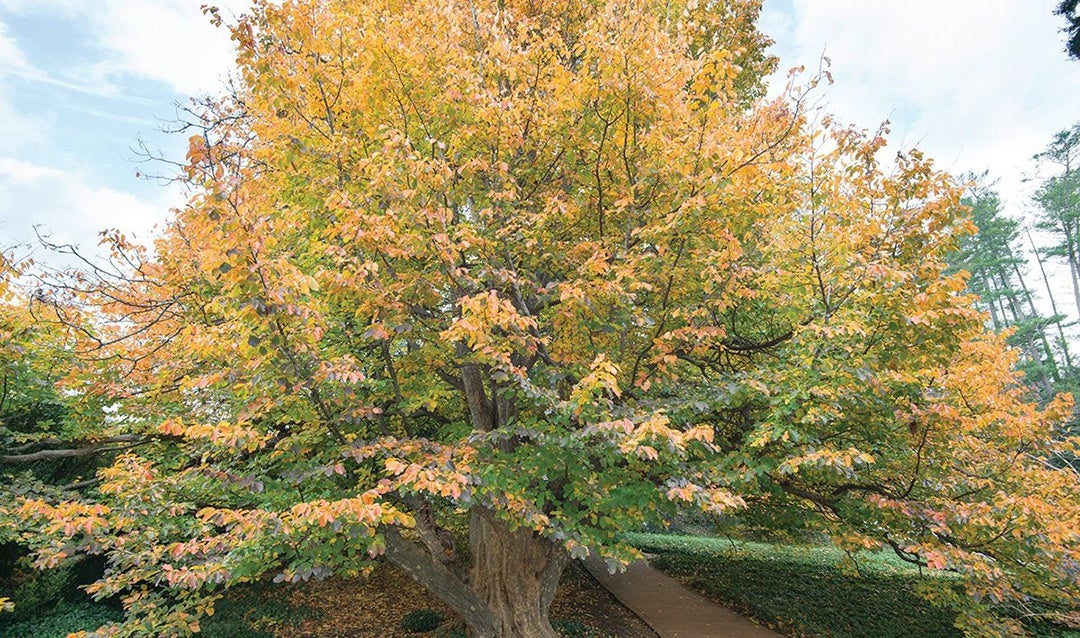 Fall is a favorite season for strolling the gardens and grounds of the estate. During your next visit, we invite you to explore our Shrub Garden, Azalea Garden, and beyond to catch a glimpse of these Champion Trees at their finest: bursting with rich fall color.
Feature image: Persian ironwood with peak fall color