The travels of George Vanderbilt were extensive, to say the least. He visited more than 25 countries, crossing the Atlantic Ocean a total of 60 times by the end of his life. But more specifically, he was a champion of the July getaway, often spending the entire month abroad.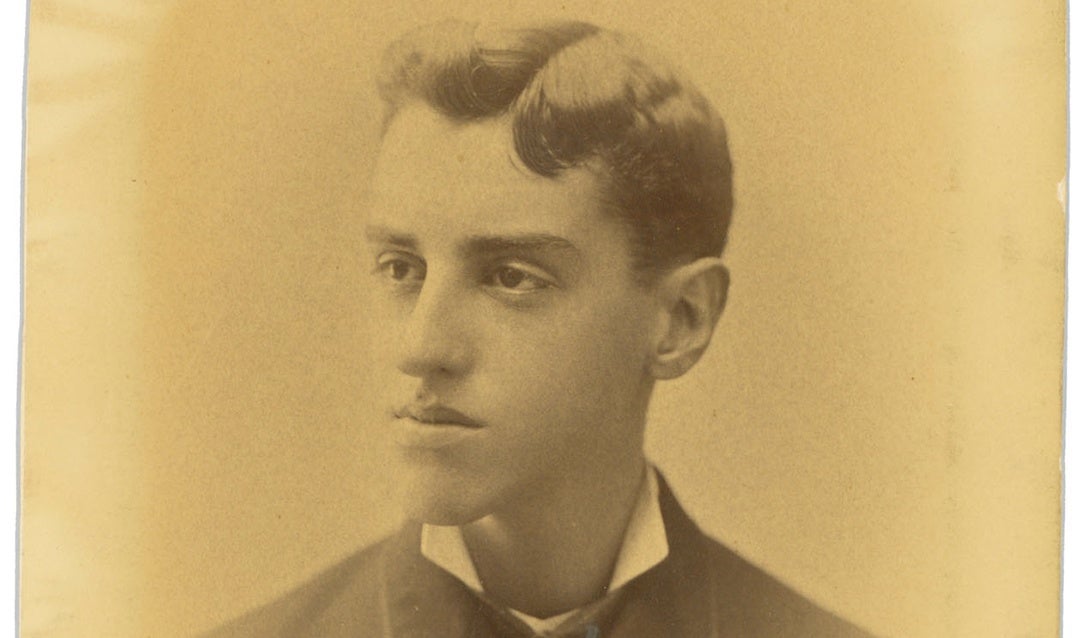 Childhood Travels
George's love of travel can be traced back to his youth. He spent much of his childhood visiting museums, libraries, and historic sites throughout Europe with his family. In 1879, at the age of 16, George accompanied his father on a three-month-long summer tour of England and France. Their travels took them to Versailles, the Louvre, Napoleon's tomb, the National Gallery in London, Windsor Castle, and the graves of philosophers Voltaire and Rousseau.
He wrote in his July 1879 travel journal (feature image):
"July 4th 1879 Friday. Went out to Rouen [France]… It is said to be one of the quaintest towns in the world and is renowned for its medieval architecture. The cathedral is beautiful as also St. Maclou, we also went to the Museum of Antiquities and went to a little restaurant to get a little breakfast. But by far the finest sight is St. Ouen a magnificent cathedral of perfect medieval architecture."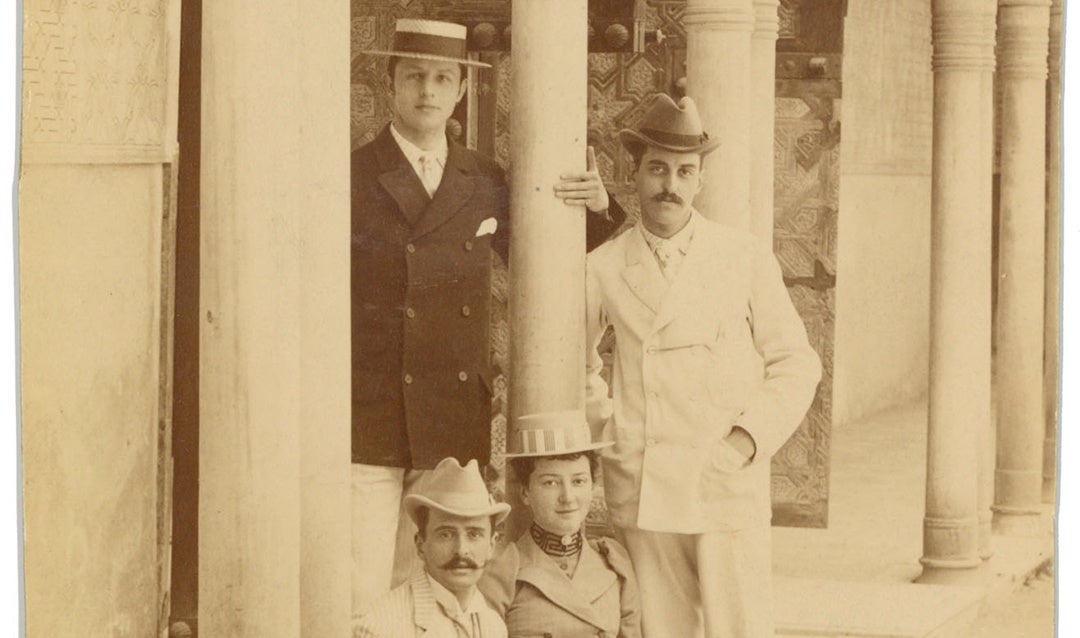 Abroad with Cousins
Years later, in 1891, George spent two months—including much of July—exploring Spain with three of his cousins. They first arrived in Gibraltar and then travelled to the capital city of Madrid; Seville, a town known for its enormous cathedral which houses the tomb of Christopher Columbus; and Ronda, an old Moorish hilltop town. When the trip came to its end, instead of returning home, George stayed at the Grand Hotel in London until August.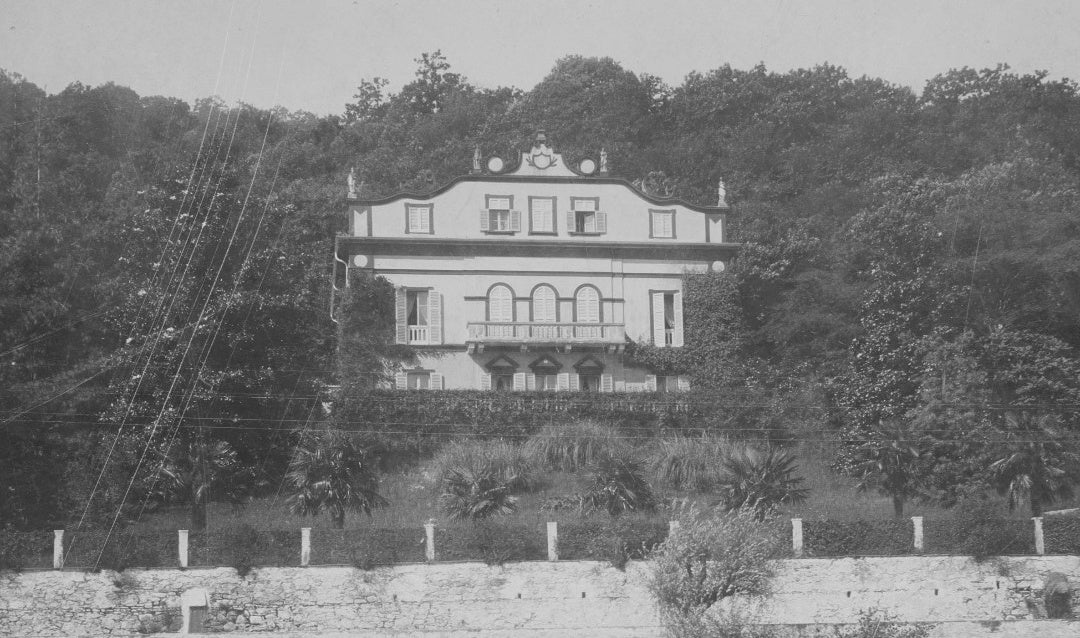 An Italian Honeymoon
July was also the first full month of George and Edith Vanderbilt's four-month-long honeymoon. Following their Parisian wedding in June 1898, the Vanderbilts stayed near Stresa in the Lake District of Italy. A peaceful Italian villa served as the couple's home base as they explored the area's spectacular Alpine scenery and took short trips to visit some of Europe's finest museums and galleries.
George Vanderbilt wrote to artist James McNeill Whistler, July 10, 1898:
"[We] have spent a delightful fortnight in the villa on Lake Maggiore and return there from here via the beautiful Stelvio pass, so that nature fills out & continues the interest of this little tour. It was Mrs Vanderbilts first visit to both Venice & Vienna & it has been an added pleasure of course to see her delight and interest and the way the pictures really took possession of her…"*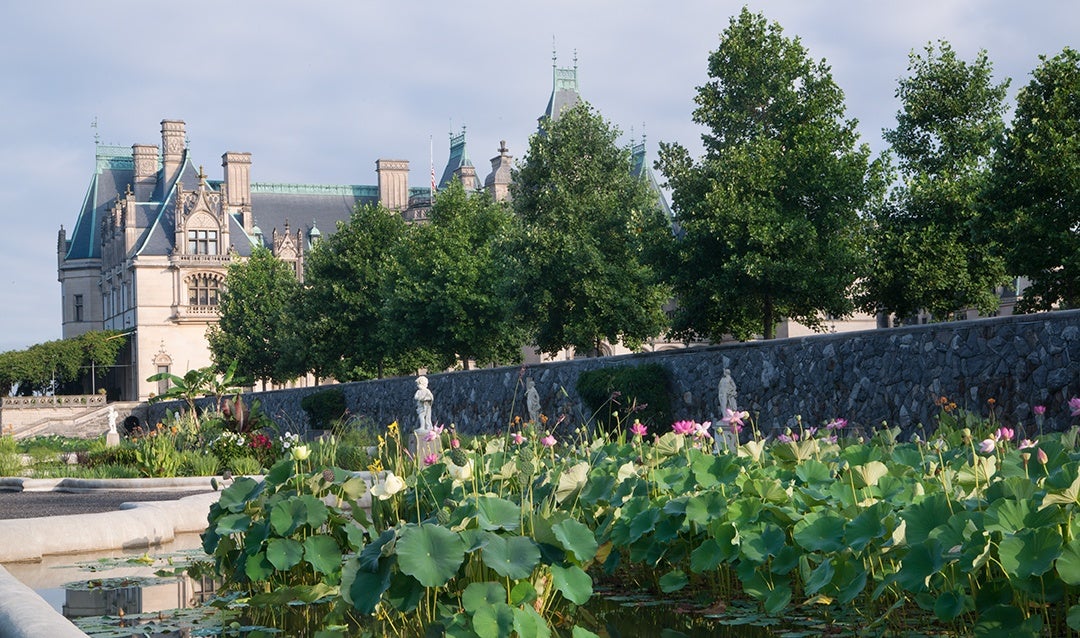 Legacy of Travel
While extensive travel like this was rare 120 years ago—especially before the advent of the airplane—it is still unusual today. July may inspire a longing to escape from the everyday, but for many of us, travels of that nature are simply not feasible. With our fast-paced lifestyles, it can be difficult to find the time.
Luckily, you can experience the legacy of George Vanderbilt and his lifelong love of travel with an overnight stay at Biltmore. From the iconic French château to the Italian Garden, George's time spent abroad influenced many elements of the estate. Satisfy your longing to travel this summer with a Biltmore getaway, the perfect European-inspired escape. We invite you to plan your escape today.
*Source: Letters of J. McN. Whistler 1855-1903; A.M. Whistler, 1829-1881.