Whether you're visiting for the day or you're a Biltmore Annual Passholder, exploring Biltmore Estate's 22 miles of trails is an excellent way to get some outdoor exercise.
From leisurely strolls to intense workouts, our estate trails offer a variety of routes that can be tailored to your skill level with spectacular views in every season.
Access to Biltmore's private trail system requires an admission ticket, Biltmore Annual Pass, or an overnight stay.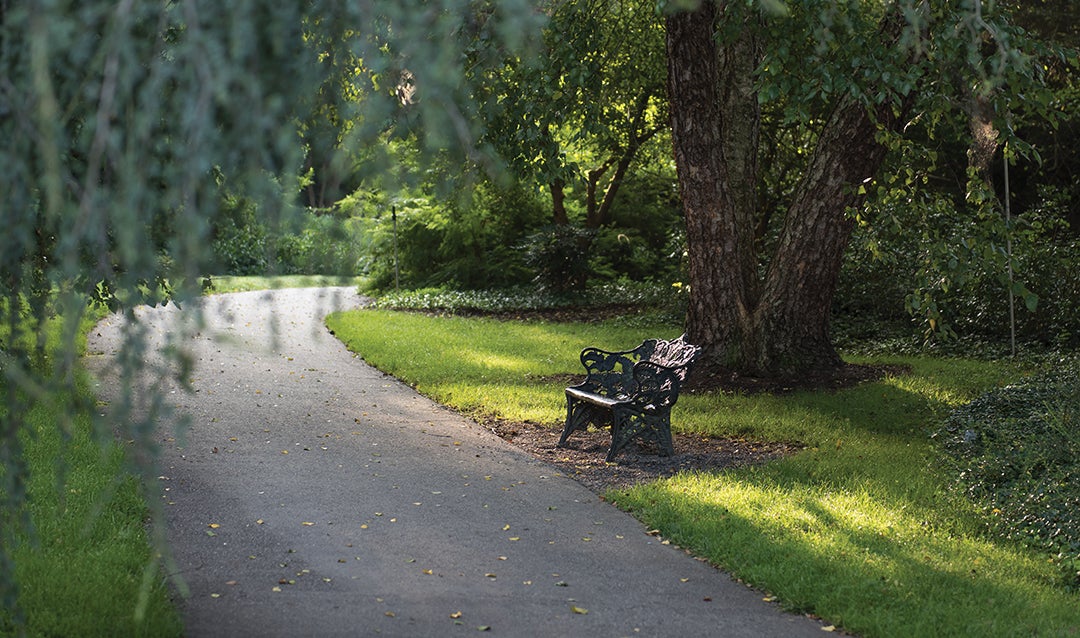 Easy Biltmore Trails
Historic Gardens (walking)
Our historic gardens paths incorporate the Italian Garden (gravel), Shrub Garden (paved), Walled Garden (paved), and Spring Garden (mulch). Routes stretch approximately 1-2 miles depending on which paths you choose. Enjoy seasonal blooms with benches nearby to take a break and soak it all in.
Azalea Garden (walking)
This mostly paved walking path can be accessed from either the Spring Garden or Walled Garden. It is a great opportunity to go even deeper into Biltmore's historic gardens, offering benches along the way, and leads to Bass Pond Waterfall and Boat House. Take in spectacular views across the Bass Pond at approximately 1 mile.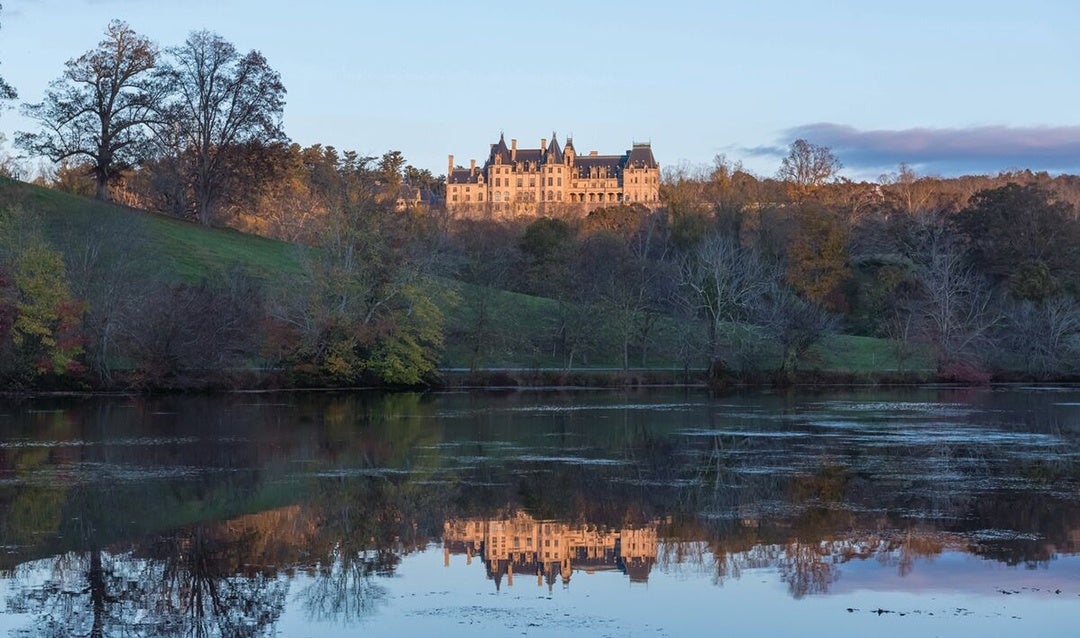 Moderate Biltmore Trails
Lagoon Trail (walking, running, biking)
This mostly flat, paved trail leads to the Lagoon, which offers a striking view of the west side of Biltmore House (a popular picnic spot). Start and end at Antler Hill Village for a pleasant 3-mile trip. The French Broad River and estate farmland provide pleasant scenery as you explore the path.
Farm Trail (walking, running, biking)
This flat gravel and dirt road runs along the perimeter of Biltmore's grounds and the French Broad River. Totaling 6 miles, this trail leads to the Arbor Trace Trail at one end and the Lagoon Trail at the other.
Westover Trails (hiking, trail running, biking)
Access this set of Biltmore trails from the Bike Barn or The Inn on Biltmore Estate® to see Biltmore's beautiful woodlands. The green (1.7 miles) and blue routes (2.8 miles) immerse you in nature while offering wide trails for a comfortable experience with a few challenging hills.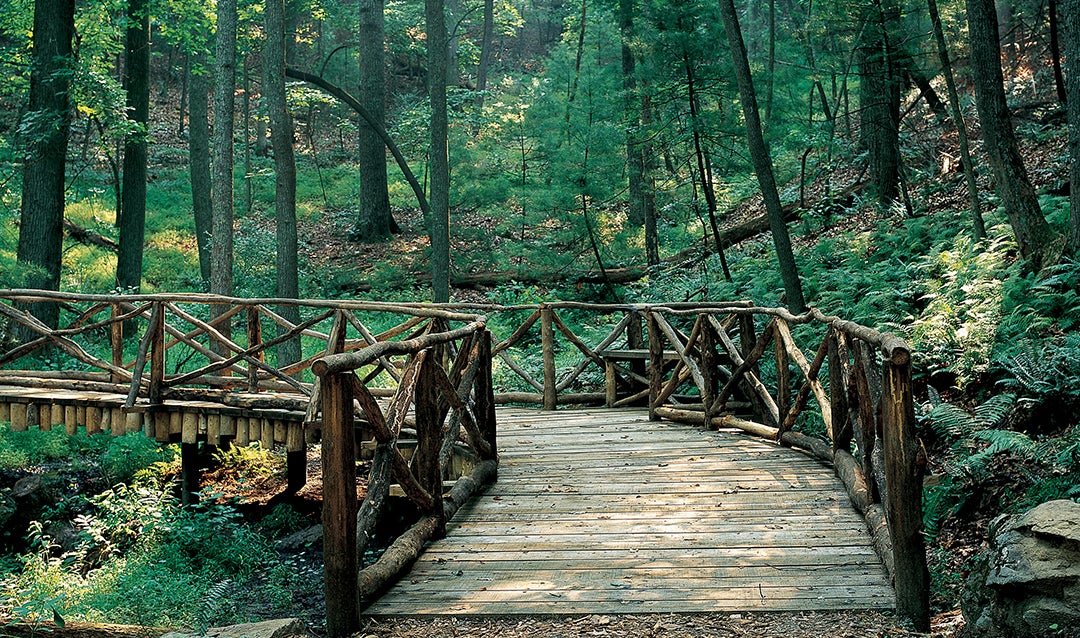 Challenging Biltmore Trails
Westover Trails (hiking, trail running, biking)
The black route totals 3.5 miles round-trip inside Biltmore's beautiful woodland. The narrow trail offers steep hills and is great for a technical single-track bike ride or an authentic hiking experience.
Arbor Trace Trail (hiking, trail running, biking)
This trail can only be accessed by first following the Farm Trail. The 3.5 mile round-trip route travels in and out of the woods providing scenic views of the estate's agriculture and the historic Market Gardener's Cottage on Biltmore Estate™. The last stretch of the trail (black) is quite narrow and an optional loop.
Deer Park Trail (walking, running, biking)
This challenging uphill trek is quite popular due to the stunning view of Biltmore House it offers. To extend the challenge, start at Antler Hill Village and take the Farm Trail to the Lagoon Trail which leads to the Deer Park Trail.
Download Our Trail Map
Be sure to check out our trail map online before you embark.
All Biltmore trails are pet-friendly, well-maintained, and accessible only to Passholders, lodging guests, and ticketed guests. If you're looking for a more curated experience, consider one of our guided hiking or biking offerings.
See you on the trails!