BACK TO BLOG
Rosita: The Lady in Red
Written By Joanne O'Sullivan
Posted 01/13/15
Updated 08/21/23
Estate History
Rosita, by Spanish painter Ignacio Zuloaga (1870–1945), is one of the most eye-catching works in George Vanderbilt's collection and represents his interest in Spanish art, which gained popularity in the last years of the 19th century.
Lounging on a divan draped with a mantón de manila (a flamenco dancer's accessory), Rosita is wrapped in a white fringed shawl with a red floral flamenco skirt billowing out. She leans on her elbow and smiles, a huge red flower in her dark hair. Rosita is confident: a model at ease with being an object of beauty. So, how did this captivating woman come to stay permanently at Biltmore?
A celebrated artist
In 1913, Zuloaga, known as "The Great Basque," was living in Paris where his reputation had grown since his first exhibition in 1890. He came from a family of artists and his great-grandfather was a contemporary of Goya, who Zuloaga cited as one of his major influences.
A rising star in the art world by the turn of the century, Zuloaga was known for his portraits, especially those of women with a great deal of personality. He also had a reputation for hosting memorable Parisian parties attended by artistic luminaries of the day, such as the famed conductor and cellist Pablo Casals.
"To draw another connection to Biltmore's collection, we know that he was respected by John Singer Sargent, who actually wrote the introduction to a 1914 catalog of Zuloaga's work on display in Boston," says Meghan Forest, Biltmore's Associate Curator.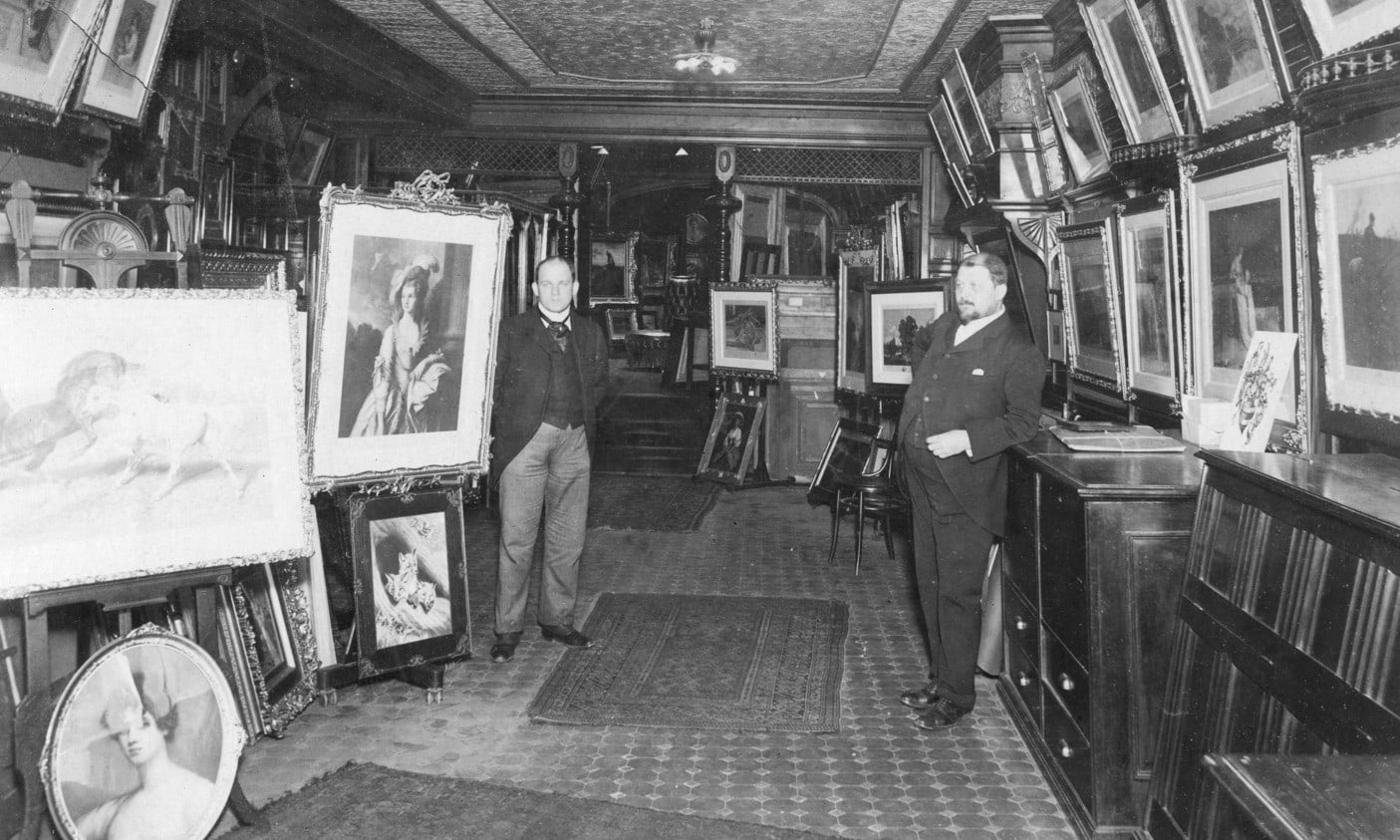 Modern art, circa 1914
In January 1914, an American exhibition of Zuloaga's paintings was held at the prestigious Kraushaar Galleries at 260 Fifth Avenue in New York. The show was reviewed in the February issue of Art and Decoration, a leading art journal of the time:
"Mr C W Kraushaar, following up on his success of last season, showed for two weeks eight pictures by Ignacio Zuloaga, the greatest realist of the very realistic Spanish school."
The article goes on to say that "his Rosita, in the pattern of her shawl and of the couch on which she reclines, is masterly in painting."
According to Meghan, recent research on their correspondence indicates that George Vanderbilt did in fact attend the exhibition. He wrote to Kraushaar in January 1914 offering to purchase the painting and requesting the frame in which it is displayed today inside Biltmore House.
Rosita finds a home at Biltmore
After George Vanderbilt's death, Edith Vanderbilt paid for the painting and requested that it be sent to a museum rather than to Biltmore. In 1915, Rosita entered the collection of the National Museum (now the Smithsonian American Art Museum) on loan. There she stayed until 1924, when Cornelia Vanderbilt Cecil and her husband, the Honorable John Francis Amherst Cecil, visited to view the painting and requested its return to Biltmore. The painting arrived in December 1924, with Rosita taking her place as one of Biltmore's most intriguing permanent residents.
While Rosita was not at Biltmore during George Vanderbilt's lifetime, our records indicate that her first placement was the Second Floor Living Hall—a decision made by Cornelia and John Cecil. She was later displayed in the Billiard Room in the 1970s before taking up residence in the hallway outside of the Louis XV Suite in more recent years.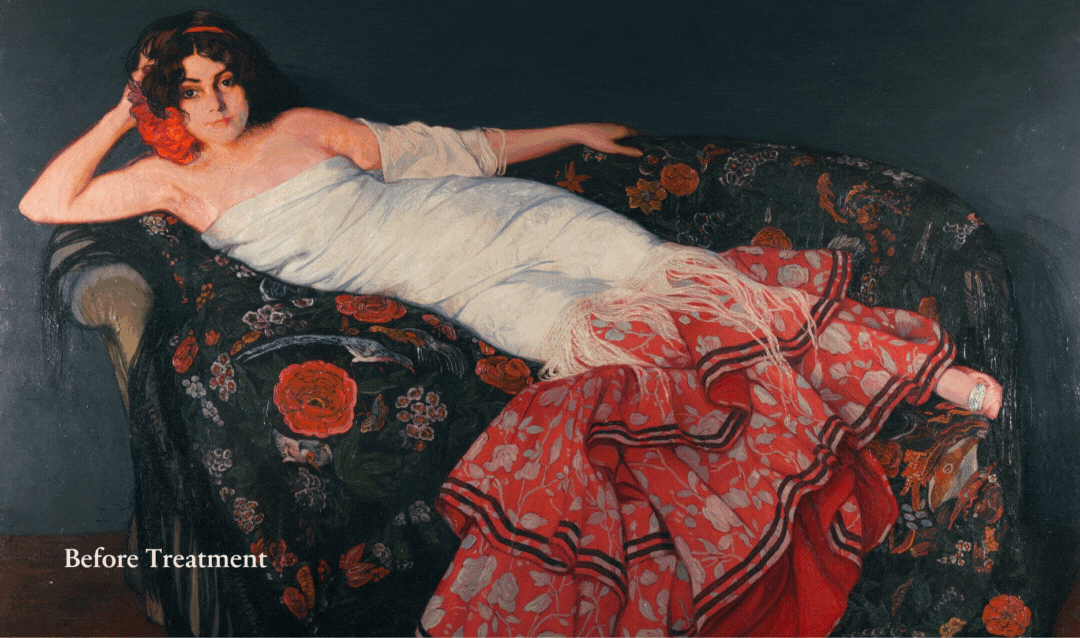 Conserving Rosita
In 2023, Biltmore's in-house conservator, Nidia Navarro, completed the conservation treatment of Rosita's ornate frame while the painting itself was sent to Ruth Barach Cox for conservation. The painting conservator worked to remove old, discolored varnish and overpainting that was added during past conservation treatments and restore the vibrant colors and brush strokes to their original splendor. Early photos of the painting and Cox's inspection revealed that the original work featured body hair in the sitter's armpit, a common practice around the world in the early 20th century. Cox's treatment returned the painting to its original appearance.
Be sure to look for the recently conserved Rosita painting on display in the hallway outside of the Louis XV Suite on your next visit to Biltmore House.
EXPLORE OUR HISTORY
What was George Vanderbilt's vision for Biltmore? How does the legacy live on today?
GO BACK IN TIME