BACK TO BLOG
Top 10 Staff Favorites for Christmas at Biltmore
Written By Jean Sexton
Posted 10/25/21
Updated 11/04/21
Entertaining
What are the top 10 staff favorites for Christmas at Biltmore? Among the multitude of joys experienced during the holiday season at America's Largest Home®, we've collected a special list to inspire your imagination and assist with gift giving.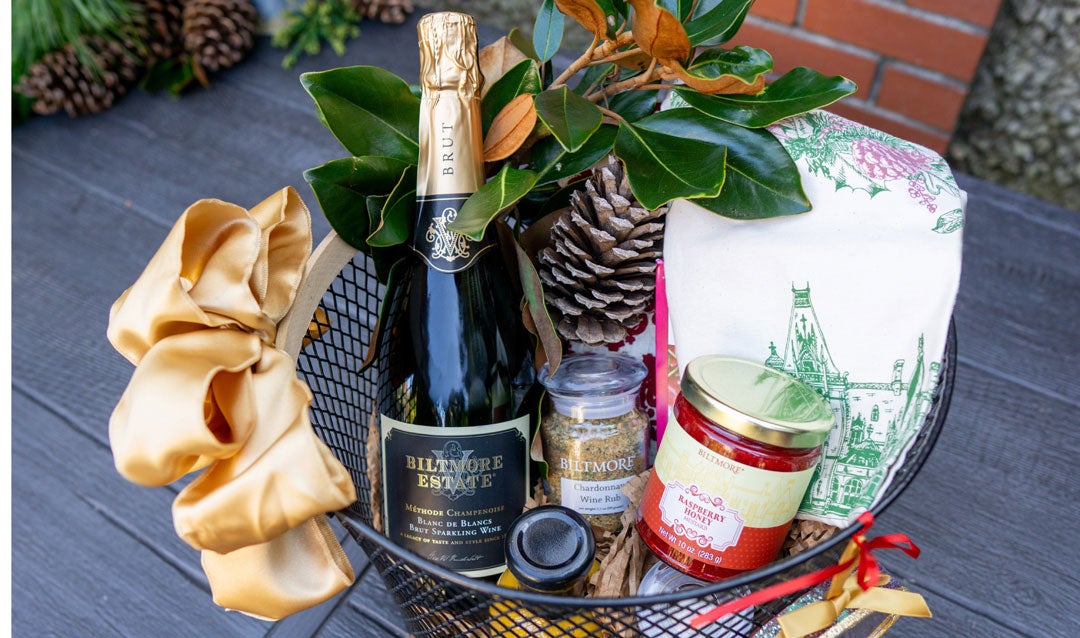 "Many of our staff members have been part of the Biltmore family for decades, but their joy and wonder during the holiday season never fades," said Terri Koestler, Senior Director of Employee Experience. "From festive food and drink to mementos and special moments, these top 10 staff favorites offer a special glimpse into our employees' perspectives."
Our holiday legacy continues
On an unforgettable Christmas Eve in 1895, more than 20 members of George Vanderbilt's family gathered at Biltmore House for the first time. Their awestruck delight has been repeated throughout the decades as today's guests experience Biltmore during the holidays.
Here's how even our long-time Biltmore staff members catch the spirit of the season every year:
1. Laura's favorite: the sounds of music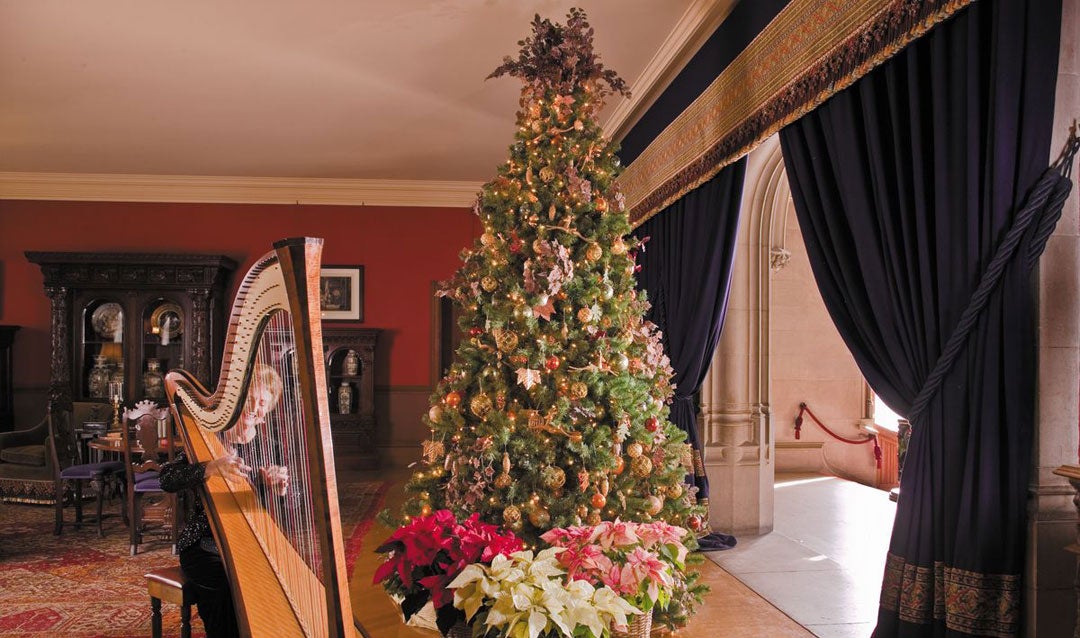 Laura Cope, Collections Manager, ensures the proper care of Biltmore's priceless furniture, art, and objects. An avid music lover, she enjoys the talented musicians who play at Biltmore–especially at Christmastime.
"I always get sentimental at Christmas when I hear a harp play inside Biltmore House," she raid. "To hear What Child is This? or The Nutcracker Suite within these beautifully decorated rooms really gives you a sense of what guests of Mr. and Mrs. Vanderbilt would have experienced. It's something that I look forward to every year!"
2. Jeff's favorite: going a-wassailing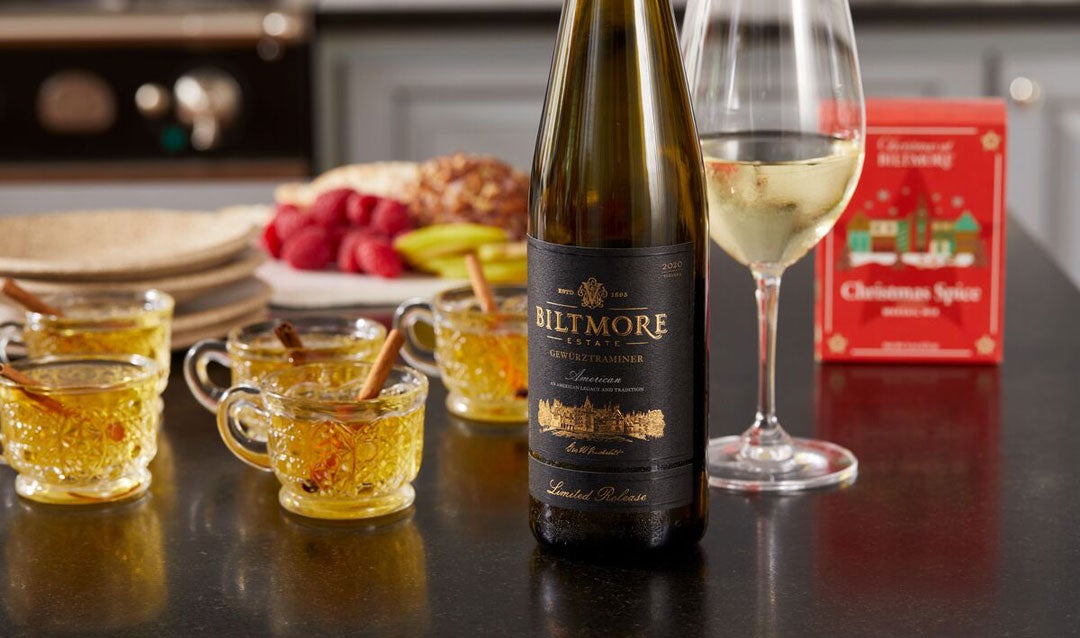 "Love and joy come to you" are among the New Year wishes sung in this traditional Christmas carol, and Jeff Jones, Carriage House Supervisor, enjoys the song's warm sentiment while sipping a cup of spicy wassail.

"Nothing tastes as much like Christmas as a cup of wassail," said Jeff. "It's not just one of our staff favorites—our guests love it as soon as they sample it in our estate shops!"
According to Jeff, all three varieties of Biltmore's Wassail Spice Blend can season your favorite wine, cider, or other hot beverage with cheer during the holidays and all year round.
3. Staff favorites: party starters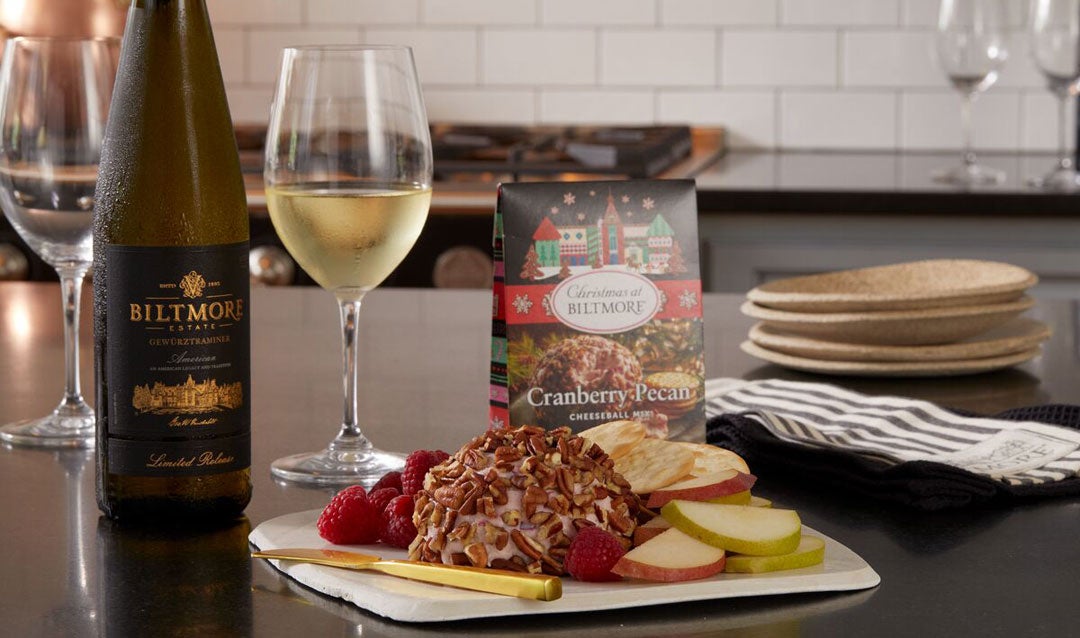 Another staff favorite? The ability to bring a bit of Biltmore elegance to any holiday gathering with our best-selling gourmet cheeseball and dip mixes.
With festive options such as Christmas at Biltmore Cranberry Pecan Cheeseball Mix, along with traditional crowd favorites like Biltmore® Spinach Dip Mix, no more than two additional staple ingredients are needed for a quick and easy way to let the fun begin!
4. Staff favorites: dazzling "decorations"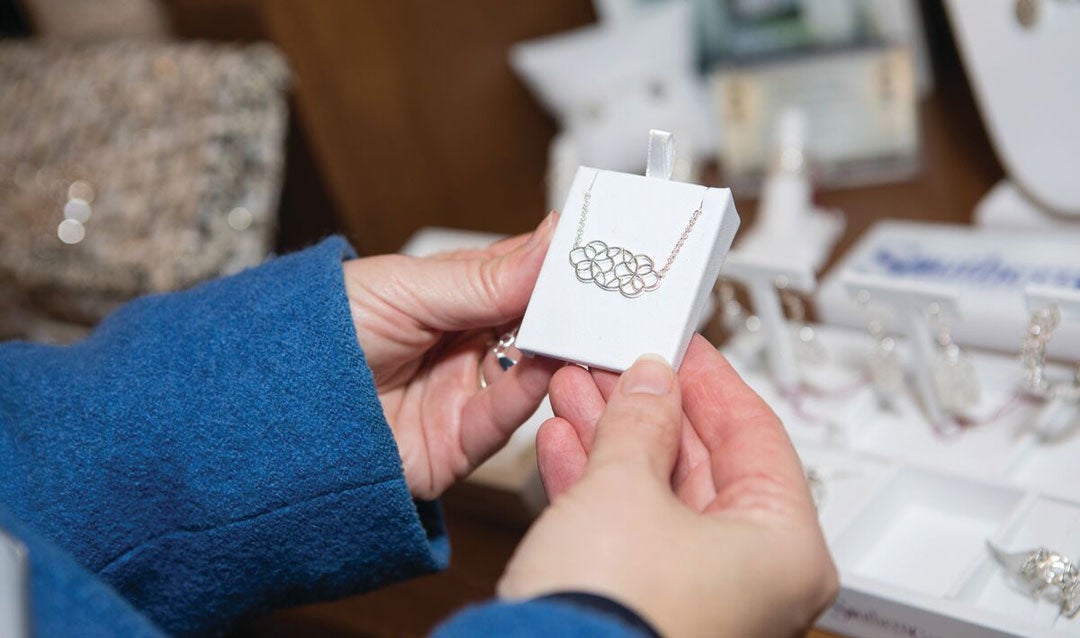 Biltmore staff members carry the legacy of the estate close to their hearts at Christmastime and beyond by wearing a piece of Biltmore-inspired jewelry or choosing it as a gift for someone special.
Staff favorites include collections by CRISLU, ALEX AND ANI®, and Southern Gates® that feature tiny tokens of timeless luxury found at the estate and highlight some of Biltmore's most memorable features using precious gemstones and custom-designed charms.
5. Hannah's favorite: wrapping up gift giving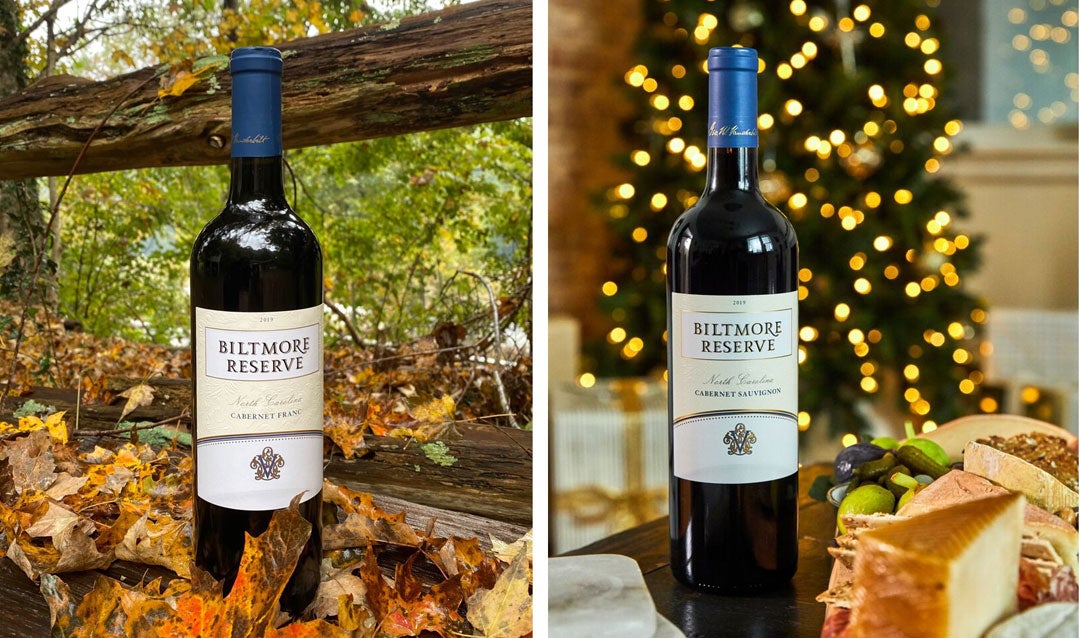 As Visual Assets Coordinator, Hannah Parks sees the beauty of Biltmore through photographs and videos, including places that guests rarely visit, like the vineyards on the west side of the estate.

"I'm excited that the 2019 vintages of Biltmore® Reserve Cabernet Franc North Carolina and Biltmore Reserve® Cabernet Sauvignon North Carolina have been released just in time for the holidays," said Hannah. "Not only are they two of my all-time favorite Biltmore wines, but the fact that they are handcrafted from estate-grown grapes makes them really wonderful local gifts. I've already bought several bottles to share with friends and family, and I may go back for more!"
6. Kyle's favorite: the nicest spices!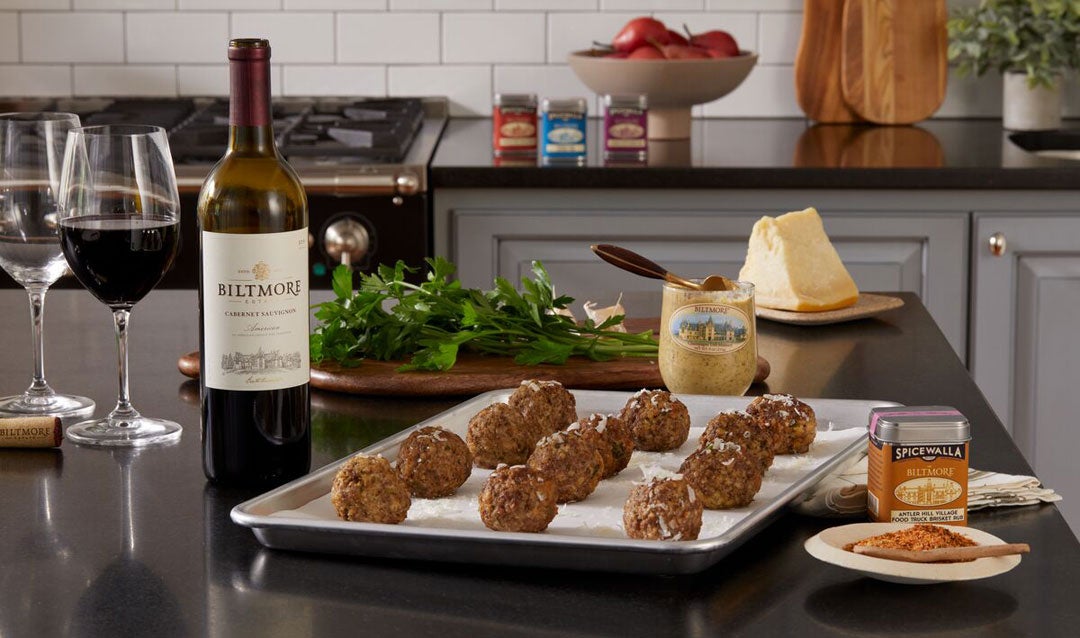 Many Biltmore staff members are fans of Spicewalla, a home-grown Asheville business that has gained worldwide attention for its unique small-batch spice blends.
"To complement your holiday meals, I suggest the robust rubs that Spicewalla has created especially for the estate's Biltmore Grown® Beef selections, including Biltmore Grown Brisket Rub, Biltmore Grown Steak Rub, and Biltmore Grown Burger Rub," said Kyle Mayberry, Director of Agriculture for the estate.
7. Courtney's favorite: sipping and savoring all year-round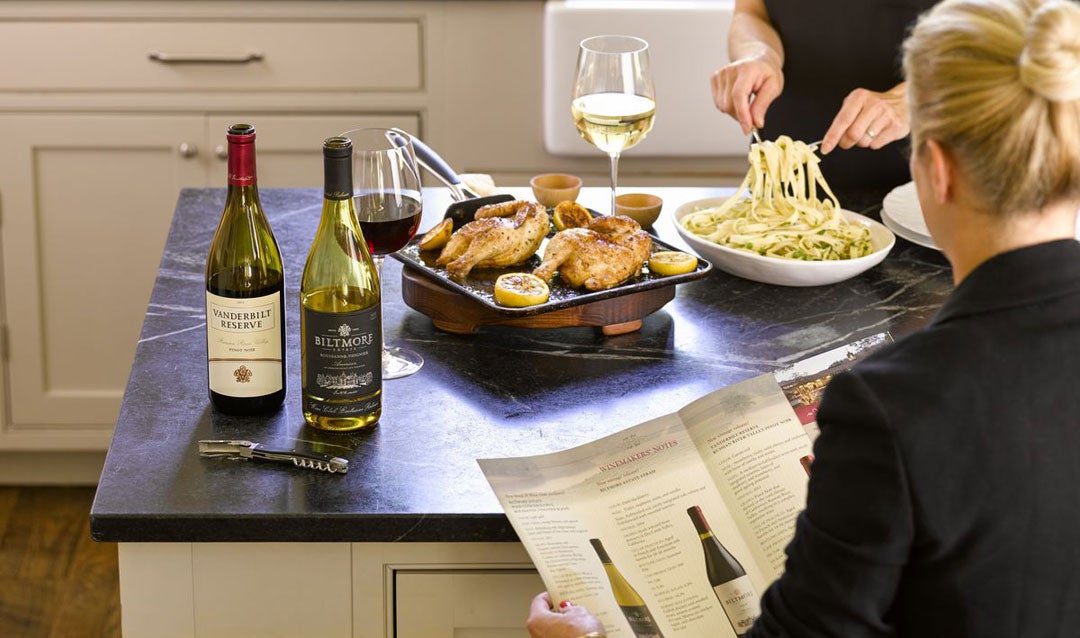 According to Courtney Miller, Wine Club Manager, membership in the Vanderbilt Wine Club® is a fabulous gift for a loved one, or a decadent one for yourself!
"Surprise someone special with a gift membership that lasts for 12 whole months," Courtney said. "You'll definitely be on their 'nice list' every time a seasonal shipment arrives!"
Wine Club members receive their preference of red wines, white wines, a mix of red and white wines, or sweet wines each season along with tasting notes and chef-inspired recipes, plus exclusive access to special discounts, promotions, and invitations to members-only special events.
8. Staff favorites: seasonal spreads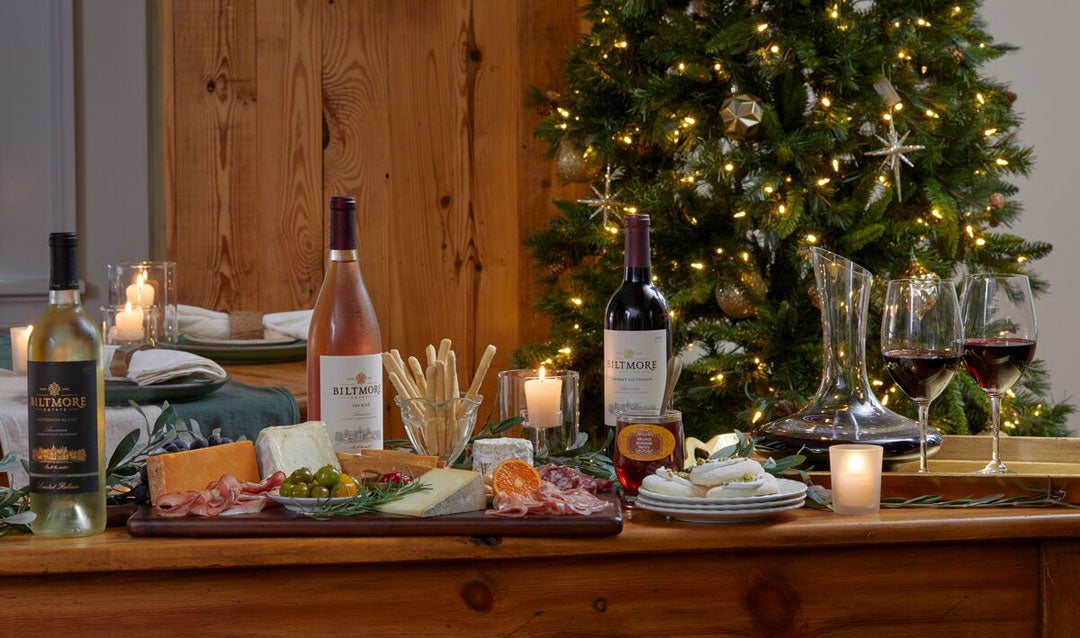 Just as the Vanderbilts loved to host and entertain family during the holidays, our staff knows how to show hospitality to their own Christmas guests with more than two dozen gourmet flavors of Biltmore jams, jellies, preserves, honey, and syrups that delight at the breakfast table, enhance a charcuterie board, and make perfectly delicious gifts throughout the season—especially when paired with Biltmore wines!
9. Staff favorites: crowdsourcing our Christmas wine labels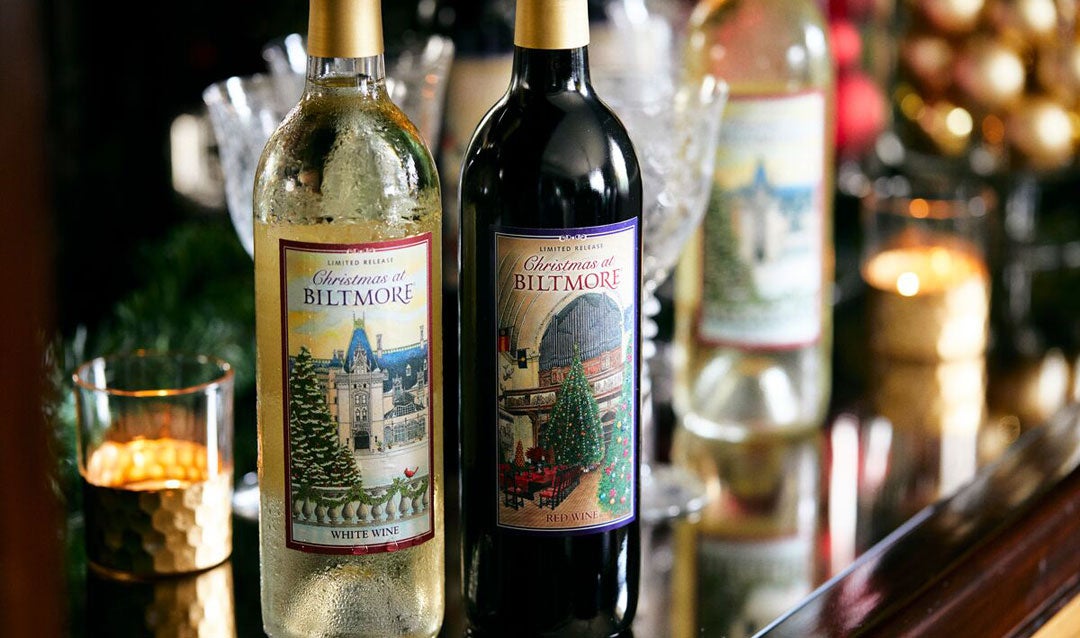 Since 2018, Facebook followers of Biltmore have weighed in on the one-of-a-kind labels found on our bottles of Christmas at Biltmore's Red and White Wines. This year, our employees couldn't be happier that one of their own—Craig Sponseller, who works in Mail Services—was chosen to create the original artwork.
Our Biltmore staff members love giving these special bottles as thoughtful hostess or Christmas gifts, and many buy an extra bottle for themselves as a collectible keepsake.
10. Brent's favorite: raising the Banquet Hall Christmas tree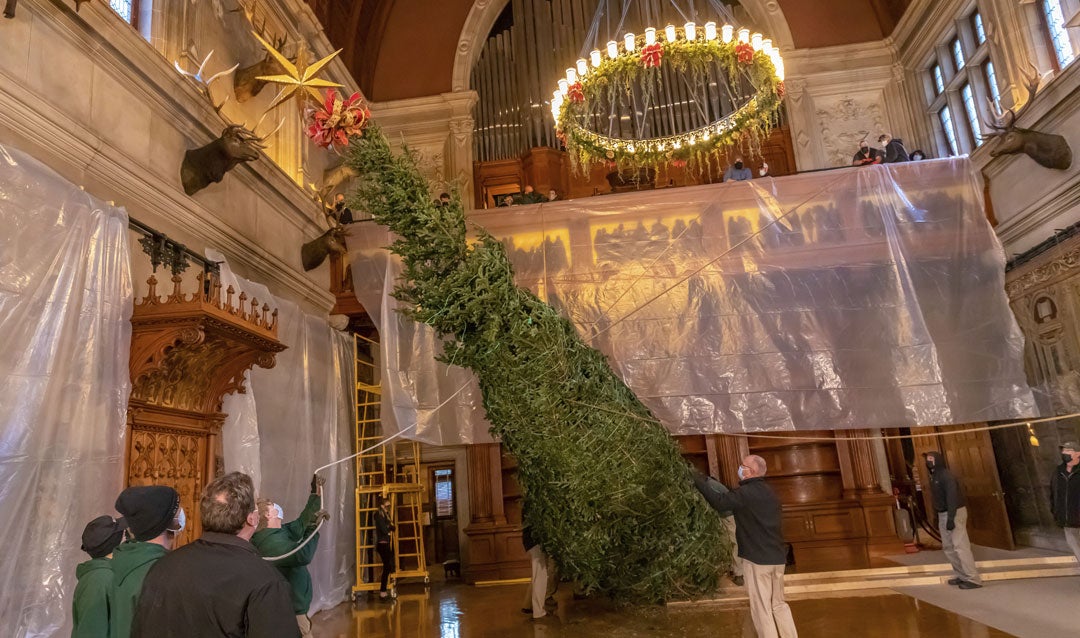 The rooms of Biltmore House will be filled more than 60 hand-decorated Christmas trees this year, but the one that stirs the hearts and imaginations of our guests and staff members the most is the 35-foot-tall fresh-cut Fraser fir in the tapestry-lined Banquet Hall.
Brent Merrell, Director of Engineering Services, oversees the installation of the towering tree. "Every year, we experience excitement mixed with some nerves on the day we bring in the massive tree, which weighs 2,500 to 3,000 pounds," explained Brent. "The tree-raising is virtual again this year, but this tradition is always a staff favorite because it truly marks the beginning of the Christmas season at Biltmore." 
What are
your

top 10 favorites for Christmas at Biltmore?

Our employees, both new and seasoned, enjoy sharing their enthusiasm for this special time of year with our guests. We hope you will join them and create your own top 10 list of favorites during Christmas at Biltmore!

Find everything you need to season your celebrations with cheer at Biltmore, or from the comfort of home with the convenience of online shopping at biltmoreshop.com.