BACK TO BLOG
Celebrate Biltmore's Tree-Raising Tradition Virtually
All Things Biltmore • 11/04/20
Written By Jean Sexton
This year, Biltmore invites you to join us online to celebrate our tree-raising tradition virtually!
"One of our most beloved Christmas at Biltmore traditions is raising and decorating the grand Banquet Hall tree," said Lizzie Borchers, Floral Manager.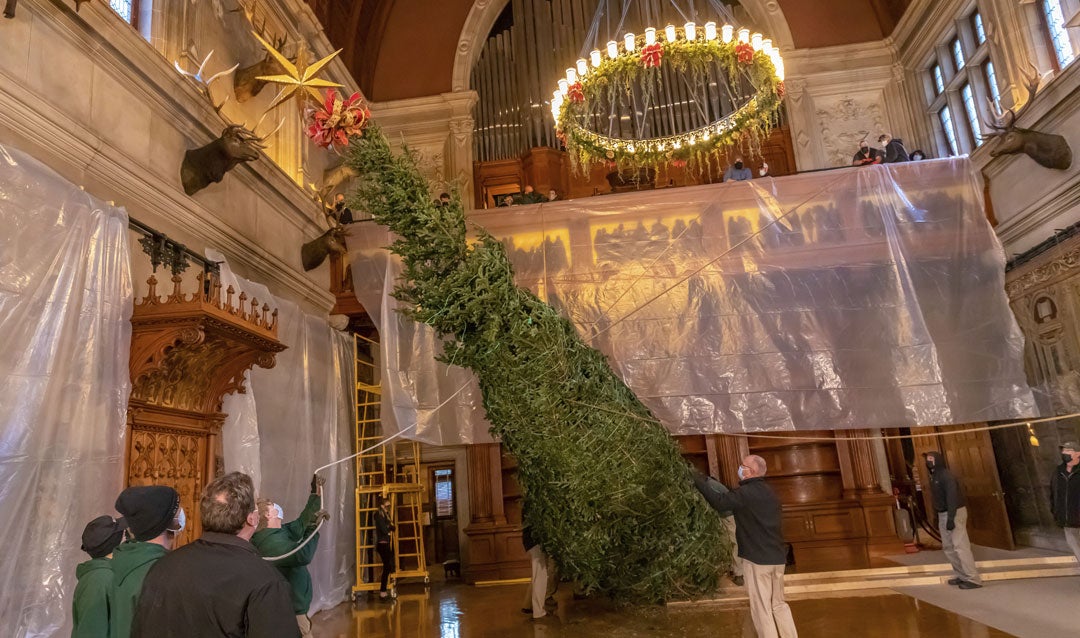 "Since this year also marks the 125th anniversary of George Vanderbilt welcoming friends and family to Biltmore House on Christmas Eve 1895," Lizzie said, "we wanted to share a closer look at raising the big tree, including many behind-the-scenes details."
Experience this year's tree raising virtually
With the health and safety of our guests and employees in mind, we've created a Christmas mini-documentary to give you an exciting virtual view of this 35-foot Fraser fir's journey to become the seasonal centerpiece in America's Largest Home®.
Celebrating Biltmore's 125th Christmas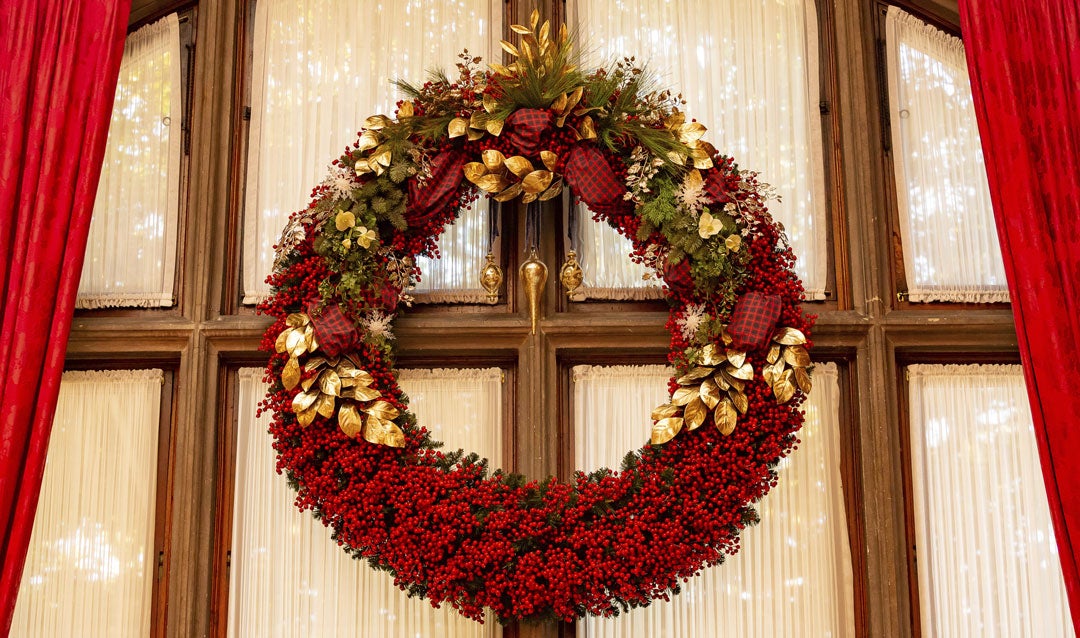 In honor of Biltmore's 125th anniversary, our Floral Displays team developed a special theme they call "An 1895 Christmas," which enables them to focus on the all the classic traditions in Biltmore House—especially those that provide a sense of calm and comfort.
The team pulled ideas from the estate's archives, specifically George Vanderbilt's request for "barrels of mistletoe and wagonloads of holly" to decorate his new home.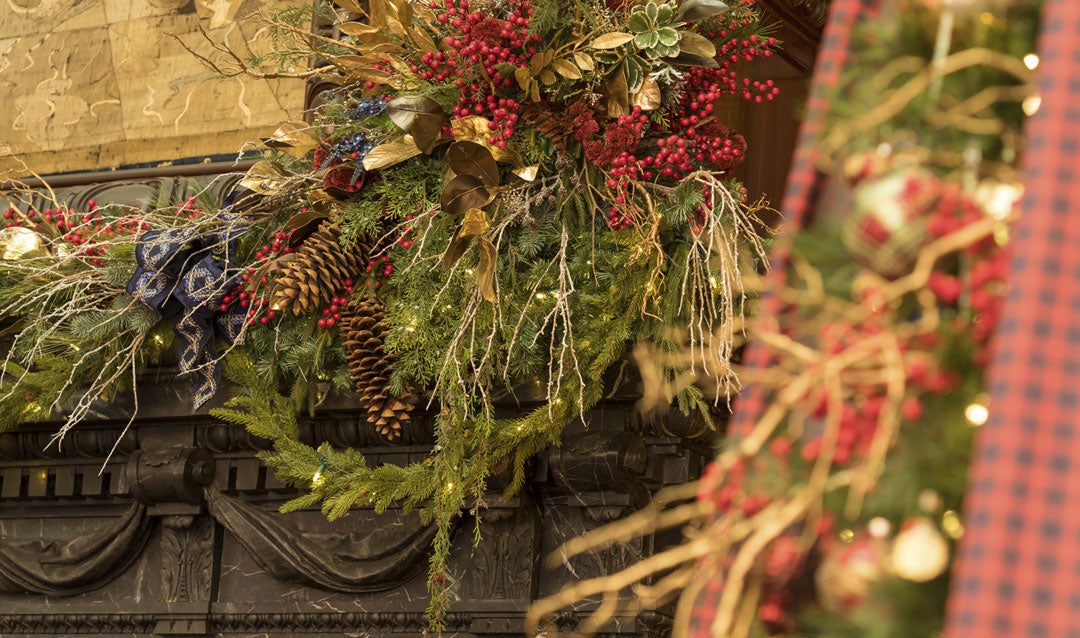 Look for holly garlands throughout the house, including the Entry Hall, Banquet Hall, and other locations. In addition to the greenery, traditional Christmas red is the signature color this season, from bright berry trees in the Vestibule and Entry Hall to deeper claret and burgundy tones in the Tapestry Gallery and throughout Biltmore House.
A tree-mendous tree topper!
For 2020, the decorative topper for the 35-foot-tall Banquet Hall Christmas tree is an enormous eight-pointed Bethlehem star, custom built by Jason Pleva, a member of Biltmore's carpentry team.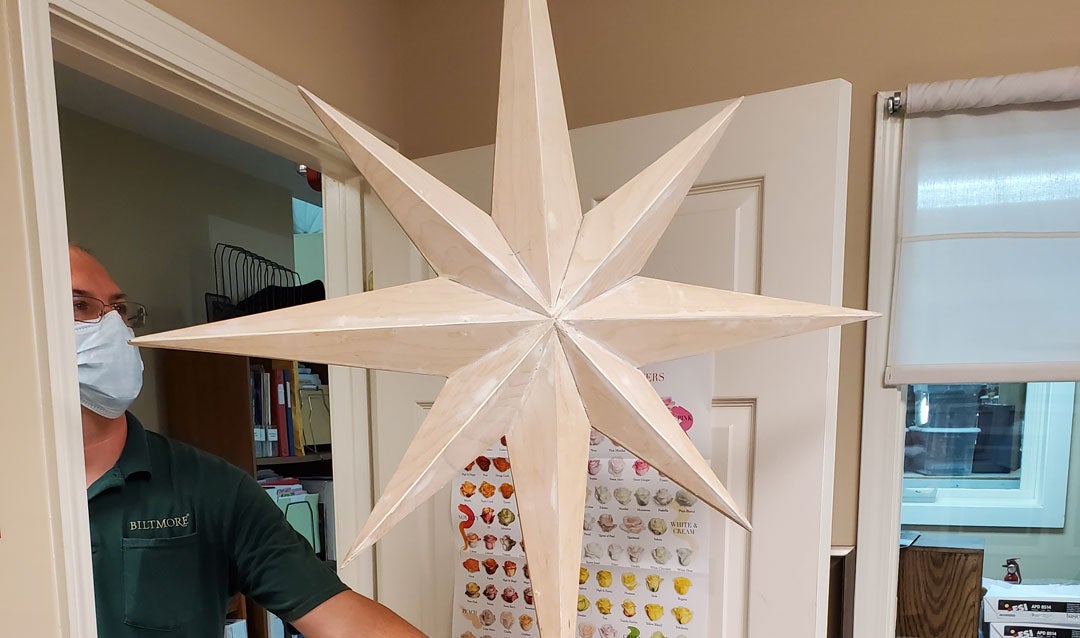 "Joslyn Kelly, a member of the Floral Displays team, created the design for the Banquet Hall this year," said Lizzie, "and she wanted to have a big star on top of the tree. She ordered one, but when it came in, it was too small and the company didn't have anything larger, so Biltmore's Carpenter Shop came to the rescue and built the topper!"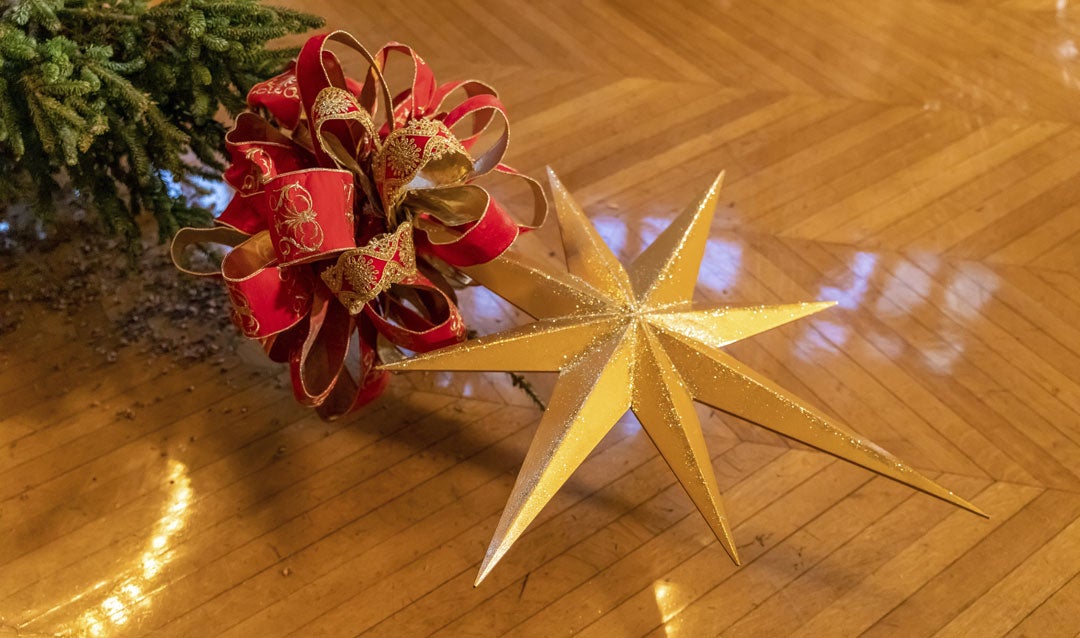 In keeping with the size of the room and the massive Fraser fir it was created to crown, the star is a whopping 36 inches by 40 inches, and sits atop a seven-foot pole that helps secure it to the tree.
All in the details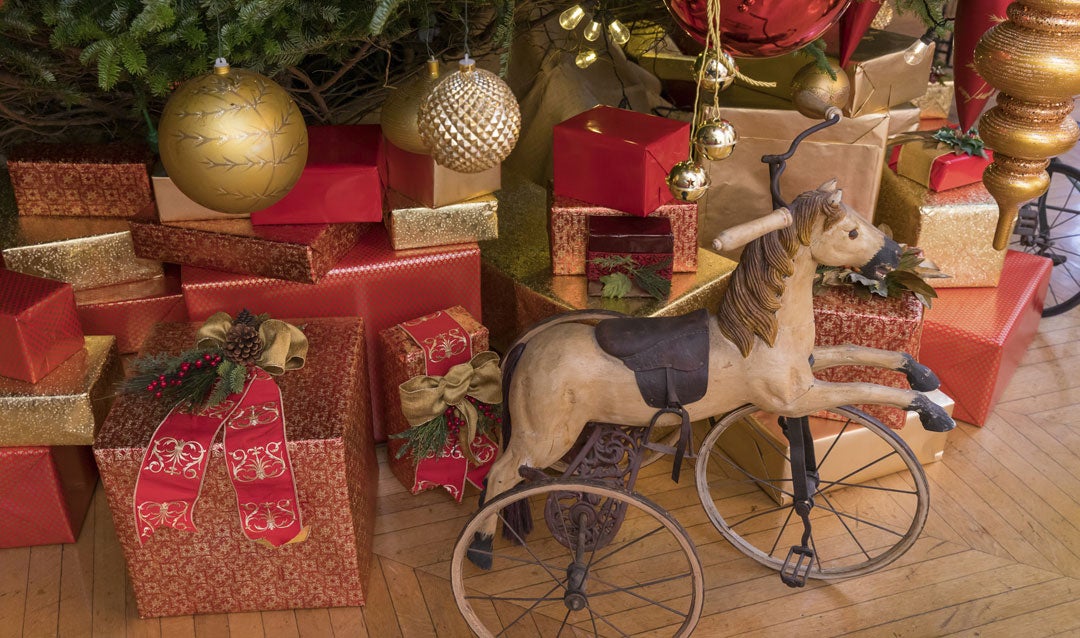 "These are just a few of the magnificent details we'll have ready for you," said Lizzie. "So whether you're able to visit in person or simply enjoy seeing our updates on Facebook and Instagram, Christmas at Biltmore adds a lot of excitement to the holiday season."
Virtual entertaining ideas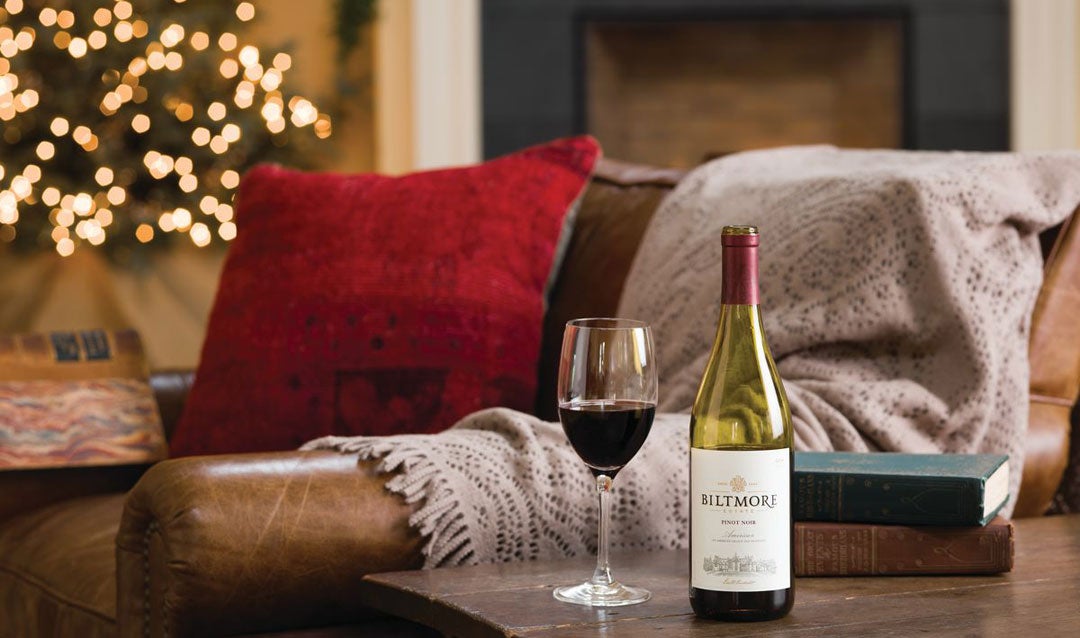 In addition to our virtual tree-raising event, we've also created a special video to help you host a virtual wine tasting at home, a Tree-Raising Wine Trio to help you celebrate our virtual event (or your own tree raising festivities), plus our 2020 Holiday Wine Guide filled with inspiration for virtual gift giving and entertaining.
Whether you're gathering together at home, traveling, or hosting a virtual celebration, we hope you'll be inspired to simplify and celebrate the season!