BACK TO BLOG
1904 Holiday Menu Recreation: Mince Pie
All Things Biltmore • 11/16/16
Written By Sharon Bell
In 1904, the Vanderbilt family's holiday menu included mince pie for dessert.
We asked Biltmore Chef Spencer Hilgeman of Village Social to create recipes inspired by the archival 1904 menu book for a modern Thanksgiving celebration.
This video on our three-part series details the delicious mince pie inspired by the very same menu the Vanderbilt's enjoyed at their 1904 Thanksgiving Dinner.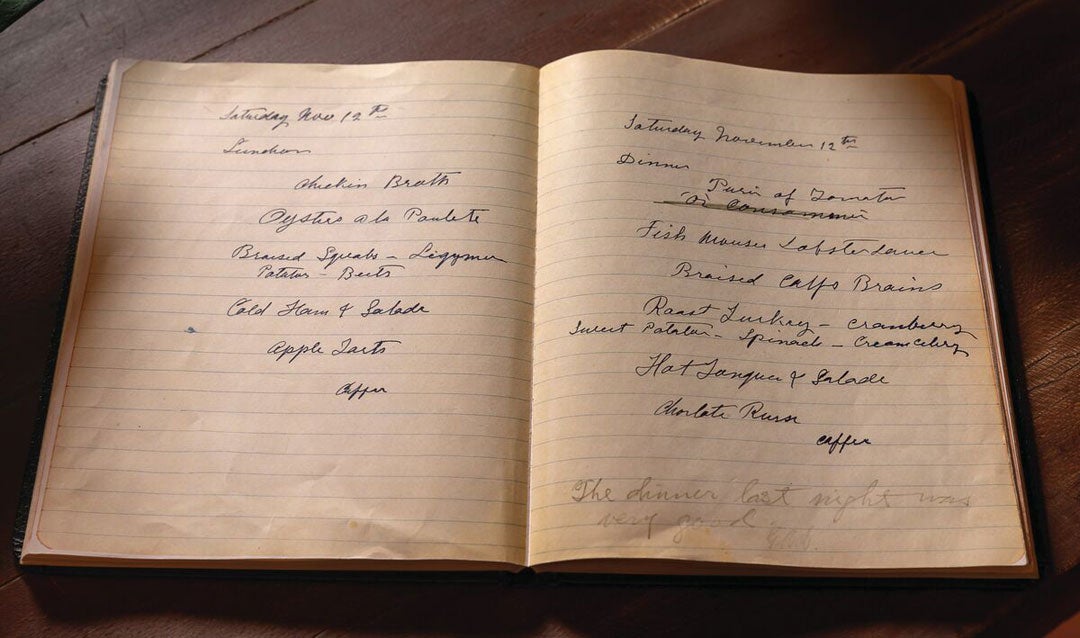 Dessert: Apple and Currant Mince Pie with White Cheddar Crust
Mince Pie Dough
3 cups flour
½ pound butter, chopped and chilled
1½ teaspoon salt
2 tablespoons sugar
½ cup white cheddar, shredded
1 egg, beaten (egg wash for crust)
Combine all ingredients except water and knead until butter is incorporated into the flour. Add water and continue to knead. Wrap in plastic wrap and allow to rest in the refrigerator for at least 2 hours.
Mince Pie Filling
6-7 Granny Smith apples
2 cups dried currants
1/8 teaspoon ginger
¼ teaspoon nutmeg
¼ teaspoon ground cinnamon
2 bay leaves
1 cup light brown sugar
2 tablespoons honey
1 cup apple cider
In a medium pot, combine all ingredients and bring to a boil. Reduce heat and simmer until apples are soft and apple cider has reduced. Allow to cool to at least room temperature.
Mince Pie Finish
Roll out pie dough large enough to cut two circles 1-2 inches larger than your pie pan. Cut out 2 circles with a knife. Place one in the bottom of your pie pan and trim off any excess. "Blind bake" the crust in oven for about 15 minutes until it is very light brown on the edges. Remove and cool.
Fill bottom crust with pie filling. Place other dough circle over the top and trim any excess. Crimp the edges with a fork, brush with egg wash, and score in the middle to allow steam to escape. Bake at 350F for 35-45 minutes or until crust is golden brown. Remove from oven, allow to cool for 30 minutes, and enjoy!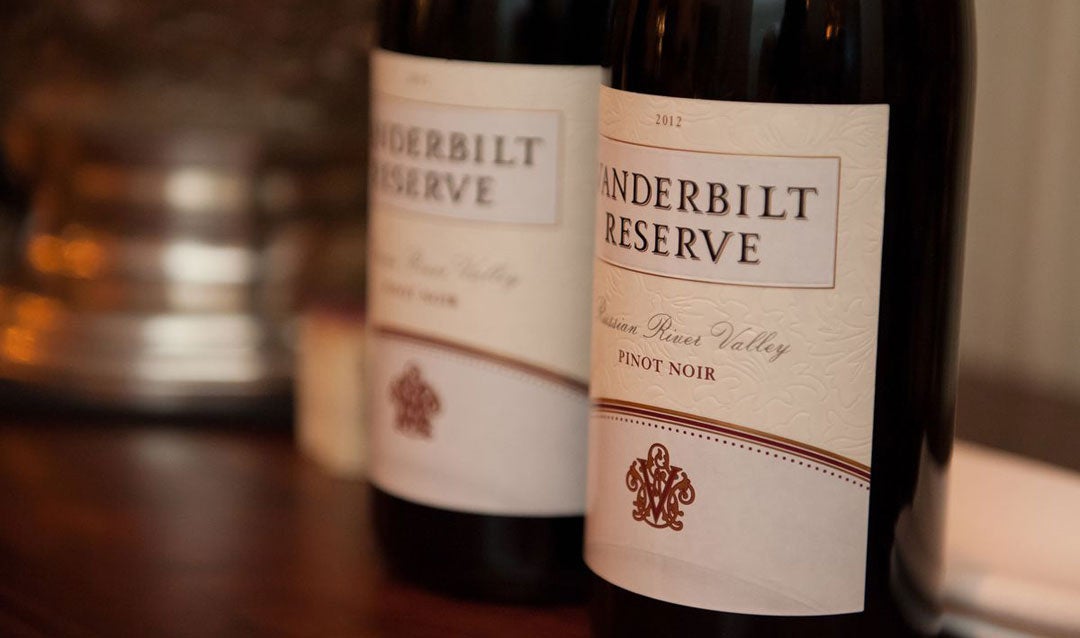 Pair with our Vanderbilt Reserve Pinot Noir
Enjoy with our elegant Vanderbilt Reserve Pinot Noir Russian River Valley. Strawberry, raspberry, vanilla, and well-integrated oak aromas give way to supple fruit flavors.
Find recipes and video instructions for Chef Spencer's inspired appetizer, Oysters on the 1/2 Shell with a Holiday Sauce Trio and his entrée, Blood Orange Roast Turkey.