BACK TO BLOG
Discover Biltmore's Working Winery
All Things Biltmore • 07/23/19
Written By Jean Sexton
In celebration of North Carolina Wine Month in May, let's discover Biltmore's working winery where we handcraft our award-winning Biltmore wines.
Biltmore's Wine History
George Vanderbilt was known as a thoughtful collector of wines who wove an appreciation for fine wines into the fabric of the Biltmore experience, making it part of his legacy for gracious living.
While Mr. Vanderbilt introduced the pleasures of wine to Biltmore, it was his grandson, William A.V. Cecil, who had the vision and determination to develop vineyards and a winery at his family's estate in the early 1970s.
Creating Biltmore's Winery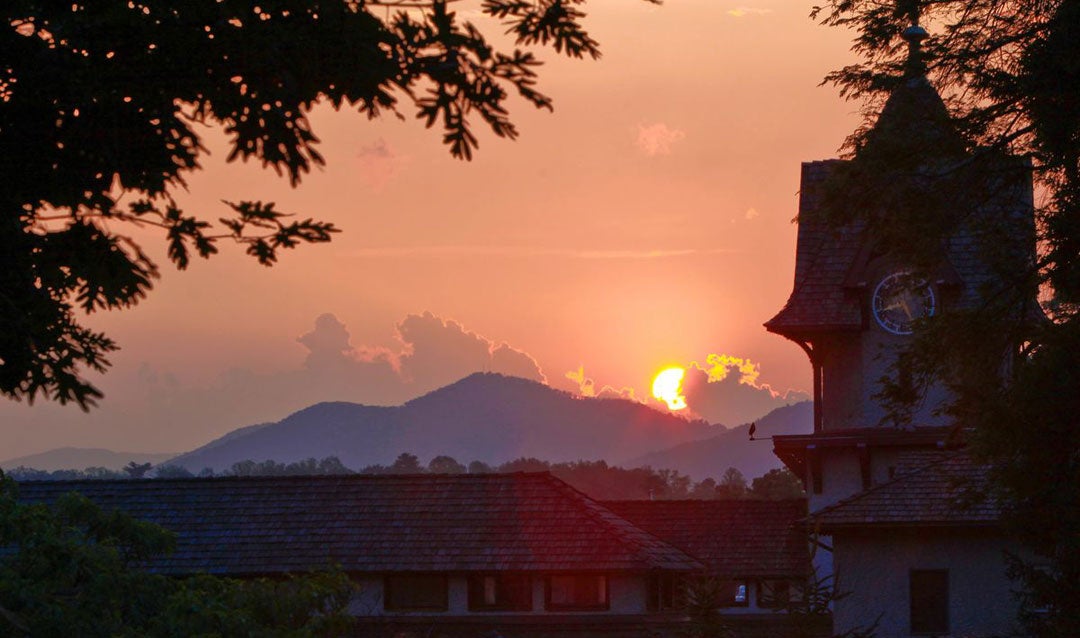 In 1983, renovation began on the estate's original dairy barn to convert it into a state-of-the-art winery, complete with production facilities, a tasting room, and a wine shop.

Bill Cecil, Jr., son of William A.V. Cecil and great-grandson of George Vanderbilt, assumed a leadership role in overseeing the project. "It wasn't easy to turn an old barn into a new winery," said Bill, "but we knew it was important to keep the integrity of the original structure, and that helped us make each decision along the way."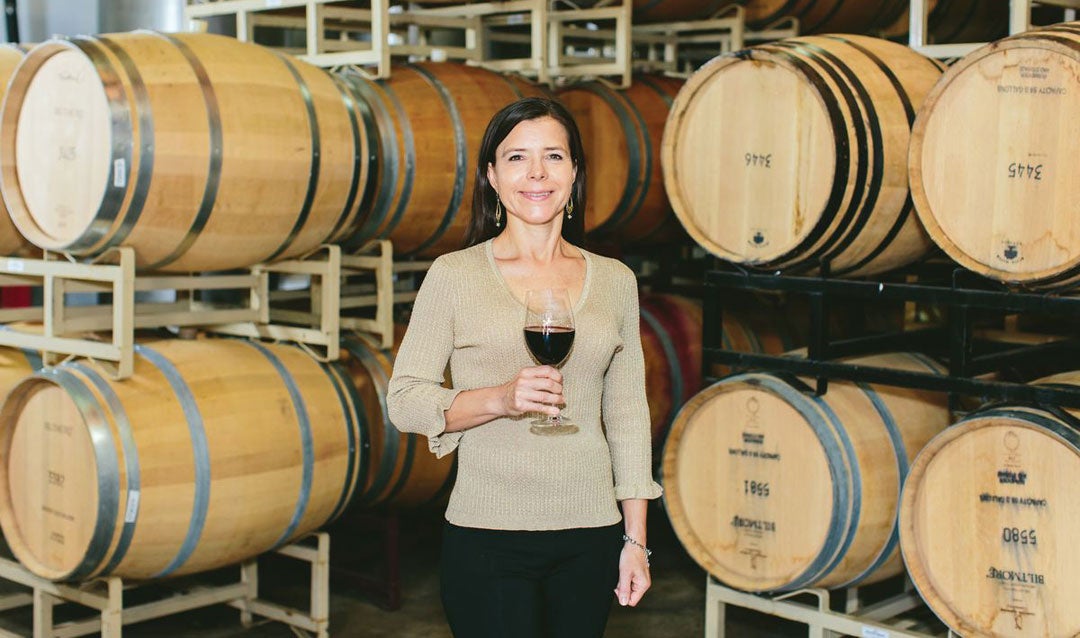 Biltmore Winemakers
Since the Biltmore Winery opened in 1985, we attribute much of our success to our talented winemakers: Philippe Jourdain, Bernard Delille, and Sharon Fenchak, who joined the Winery team as assistant winemaker in 1999 and was promoted to winemaker in 2003.

Sharon now oversees Biltmore Wines as winemaker and vice president of wine production. Just like her predecessors, Sharon remains committed to handcrafting Biltmore Wines with the philosophy of keeping each wine true to varietal character, food-friendly, and consistent from vintage to vintage.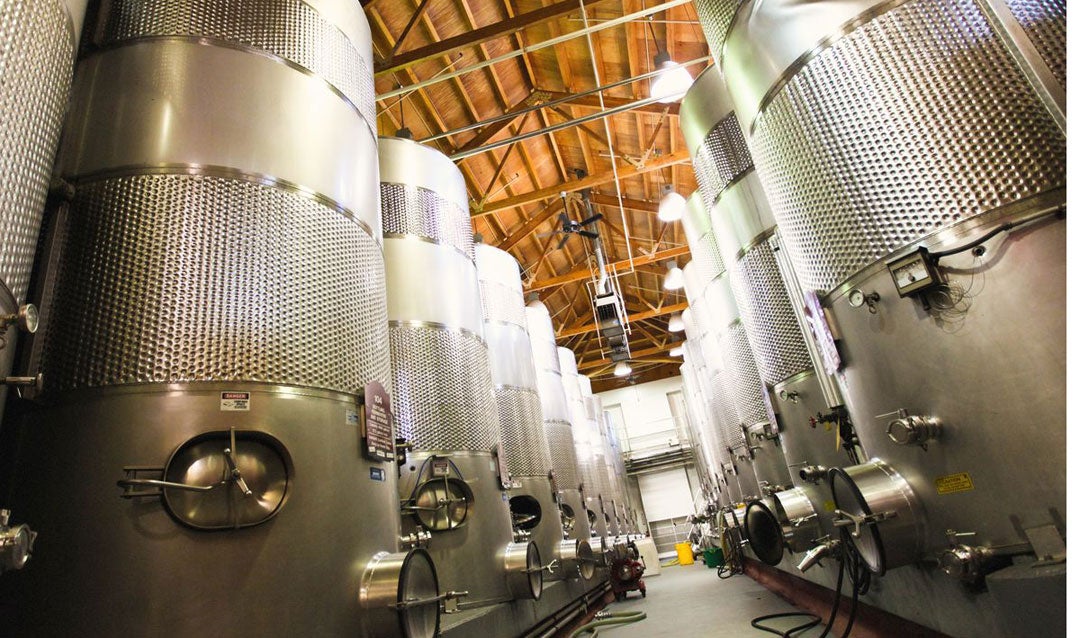 "Tastes change over time," said Sharon. "Our wines are crafted in a classic style, but we keep our production facility up-to-date and we take advantage of technology and trends that help us improve our skills. It's very important that we constantly learn more about what our guests enjoy so we can continue to produce wines they seek out here at the estate or in their own homes."
Biltmore's Vineyard
According to Philip Oglesby, vineyard supervisor, Biltmore's harvest season begins in late August with early-ripening white varietals such as Chardonnay. Vineyard crews pick grapes by hand throughout September and into October, giving the red varietals like Cabernet Sauvignon and Cabernet Franc more time to mature.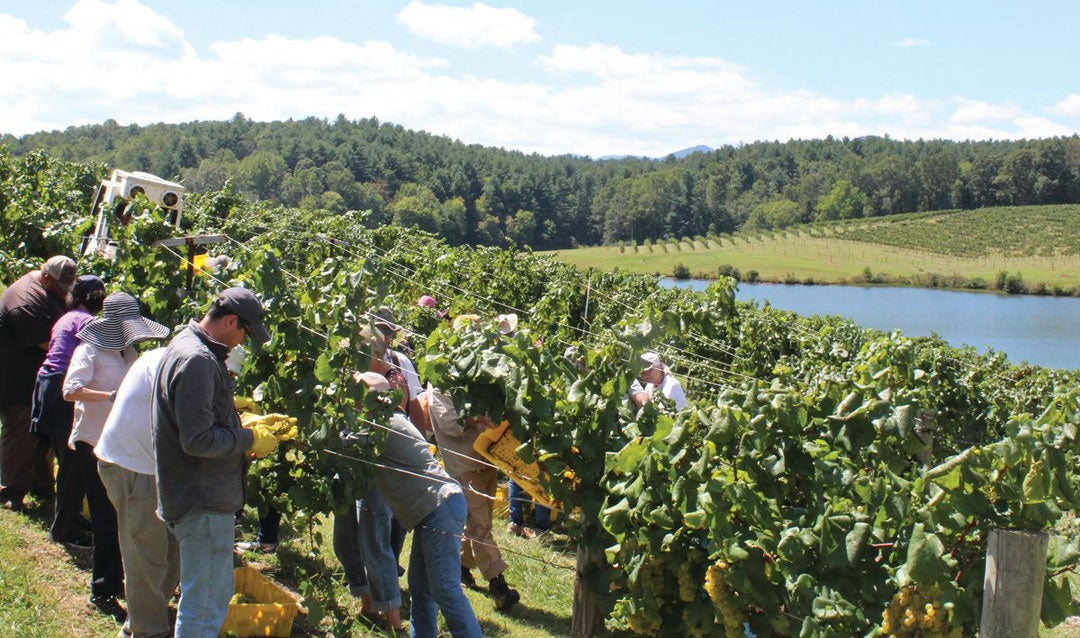 "Within hours of being harvested, the grapes grown in our own vineyard on the west side of the estate are brought to the crush dock behind the Winery," said Philip. "As the next phase of the winemaking process begins, we look forward to learning which wines will be created—especially those that earn the Biltmore® Reserve label that honors exceptional North Carolina vintages from Biltmore and our local growing partners."

Although most wineries specialize in either still or sparkling wines, we handcraft both here at the estate—just another distinction that sets Biltmore's working winery apart.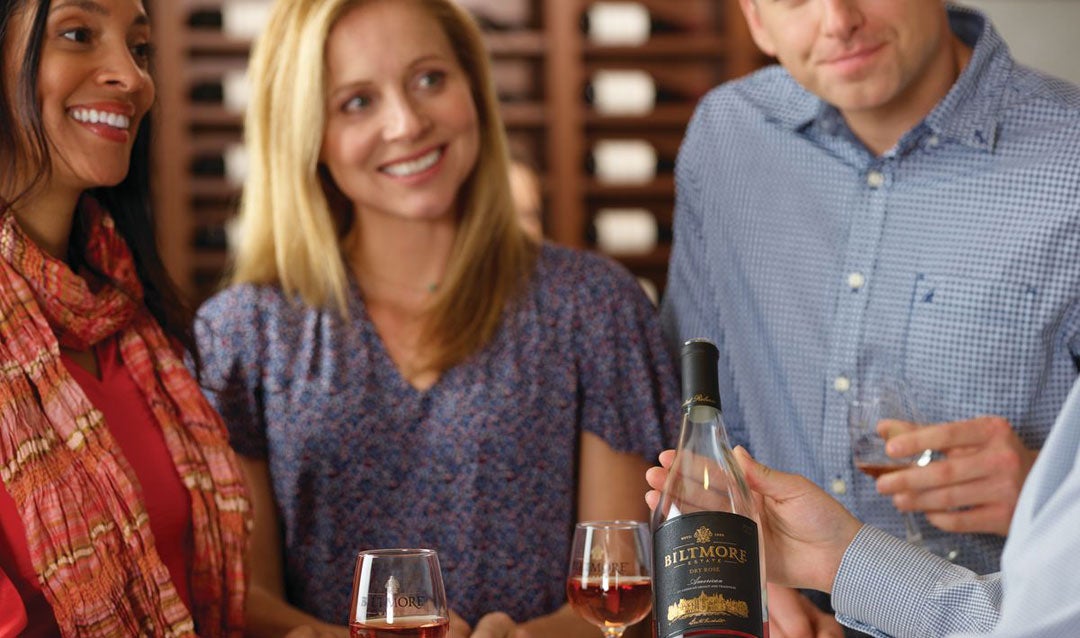 Cheers!
Join us at the Winery to enjoy the fruits of our labor! Savor complimentary tastings of more than 20 of our wines in the Tasting Room, take a deeper dive into our working winery with specialty wine experiences, or simply relax at the Wine Bar with any of our wines by the glass or bottle.
Purchase Biltmore wines at the estate, online, and close to home with our Retailer Locator—or become a member of the Vanderbilt Wine Club and enjoy having our wines shipped directly to your door each season.
Featured image: Biltmore Winery entrance in Antler Hill Village