BACK TO BLOG
Garden Parties Are a Spring Tradition at Biltmore
Written By Jean Sexton
Posted 03/03/20
Updated 07/20/22
The Vanderbilt Family
Whether you've been to Biltmore many times or are just planning your first visit, Biltmore Blooms is an annual celebration of spring you won't want to miss!
A tradition of outdoor festivities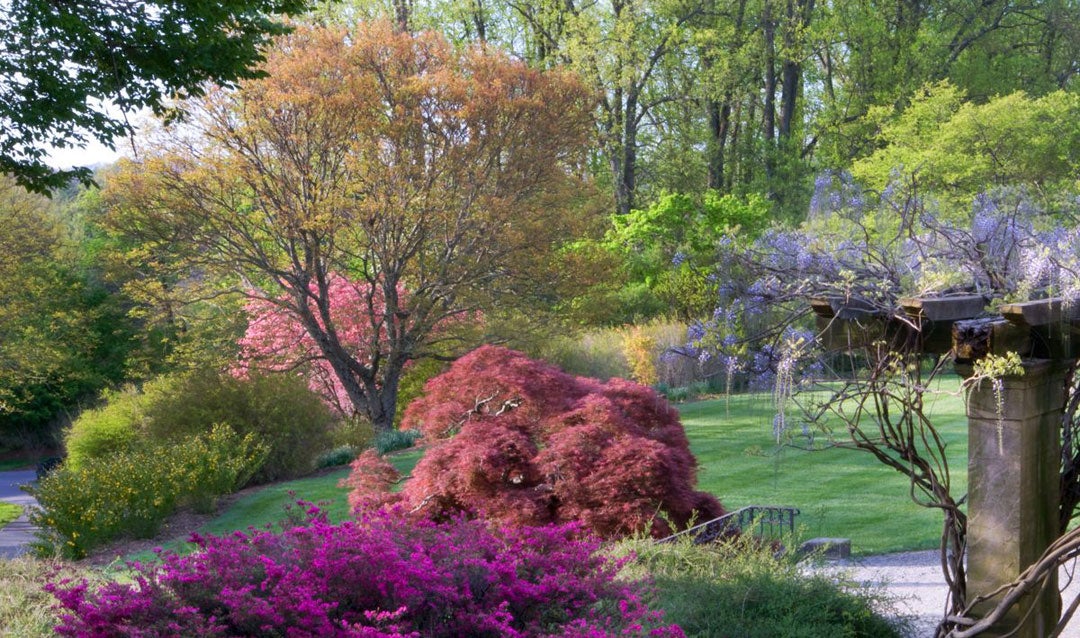 Flowers on parade
Spring was always a special time for the Vanderbilts as they enjoyed the beauty of Biltmore's grounds awakening from winter. The return of warmer weather also brought the opportunity to spend more time outdoors and to host garden parties and festivities for family and guests.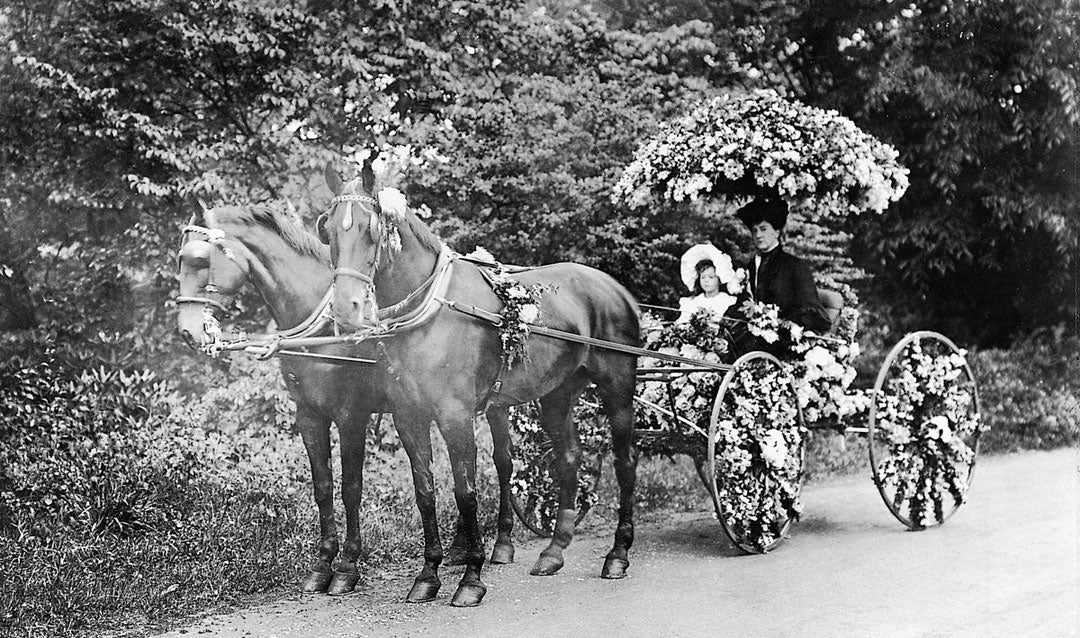 For several years during Cornelia Vanderbilt's childhood, her family, along with estate residents and members of the local community, celebrated the season with a parade of flower-decked carriages in Biltmore Village.
Wedding bouquets
On April 29, 1924, as Cornelia Vanderbilt prepared to marry the Honorable John F.A. Cecil, the gardens of Biltmore were called upon to play an important role in her wedding. Luckily, the acres of beautifully-landscaped shrubs and blooms were up to the task!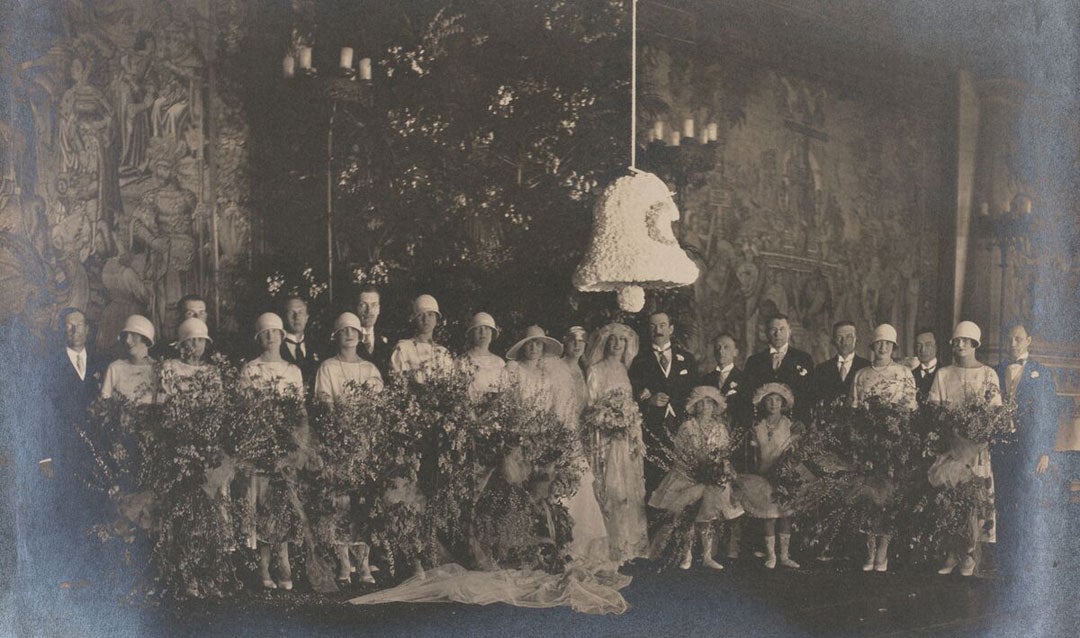 "The flowers for Cornelia's bridesmaids were ordered from New York, but they did not arrive on the train in time," said Lizzie Borchers, Biltmore Floral Displays Manager. "So Biltmore's gardeners came to the rescue, clipping forsythia, tulips, dogwood, quince, and other flowers and wiring them together. They were quite large compositions, twiggy, open, and very beautiful."
Cornelia's garden party
Of course, summer was also a wonderful season for garden parties. In August 1925, Cornelia Cecil celebrated her 25th birthday with an open air ball at 9:30 p.m. in the Italian Garden.
At least 300 guests were invited, and party-goers danced to the Charles Freicher Orchestra amidst the splendor of twinkling lights from Japanese lanterns placed in trees and shrubbery and torches flaring in potted plants.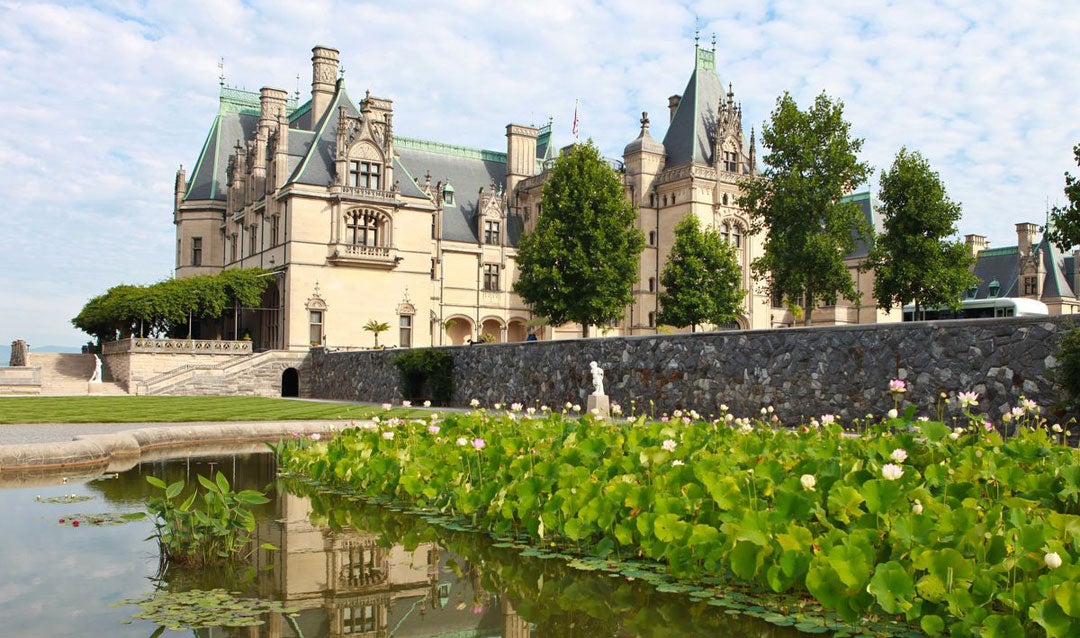 The Asheville Gazette described this garden party as "among the most elaborate and largest celebrations held at Biltmore House" since the estate was established.
The write-up included details such as "the beautiful array of summer gowns of the many dancers made a scene as beautiful as that of gay moths and fireflies in a fairy garden," and noted that a buffet supper was served at midnight.
Celebrating Biltmore Blooms
Today, we continue to honor the Vanderbilt traditions of celebrating spring by bringing the outdoors into Biltmore House. Look for special floral arrangements throughout America's Largest Home® during Biltmore Blooms.
Plan your spring getaway today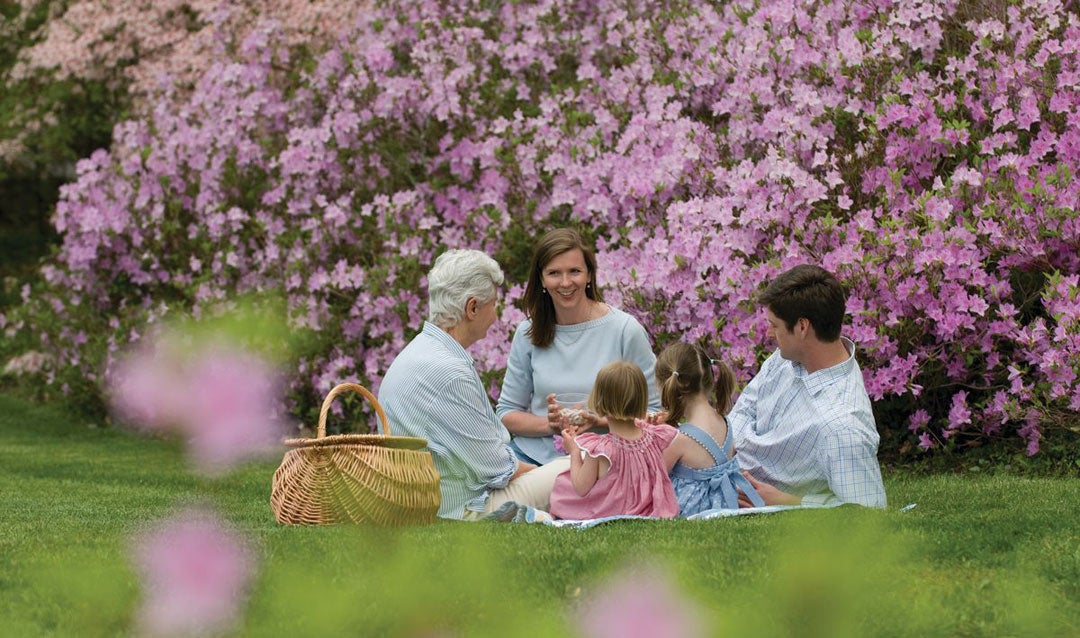 Our restaurants and shops across the estate celebrate spring, too, with delicious seasonal menus and artful arrangements in each venue, plus special packages at The Inn on Biltmore Estate® and Village Hotel on Biltmore Estate® . Plan your special spring getaway today!
Featured image: Edith and Cornelia Vanderbilt in a flower-covered carriage for a spring parade in Biltmore Village, May 25, 1905