BACK TO BLOG
Holiday Décor Ideas from Biltmore and Balsam Hill
Written By Jean Sexton
Posted 10/28/21
Updated 11/03/21
For the Home
Once again, Biltmore® and Balsam Hill® have teamed up to help with all your holiday décor ideas, from beautiful basics to helpful hints that tie it all together.
An expert partnership
"Our holiday decorating traditions are always something we look forward to sharing," said Lizzie Borchers, Biltmore Floral Manager, "and as you prepare to deck your own halls, we hope you'll be inspired not only by Christmas at Biltmore, but also by our partnership with the experts at Balsam Hill. Together, we can offer helpful ideas for filling your home with the spirit of the season!"
Choose your holiday décor theme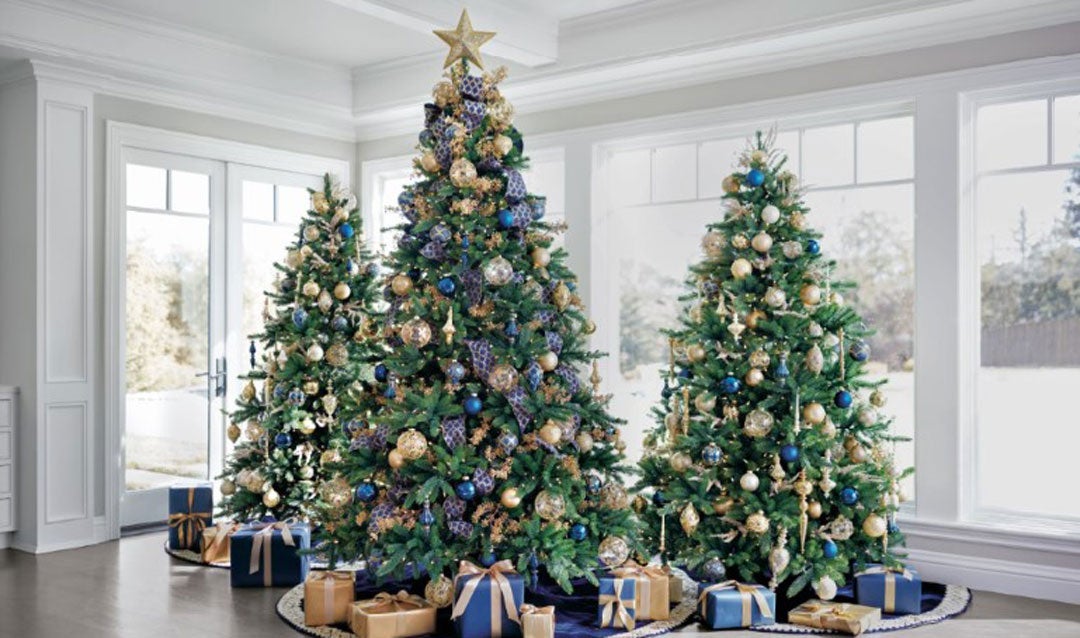 Featured: Biltmore Spruce Tree, Biltmore Legacy Sapphire & Gold Ornaments, Ribbon, Tree Skirt
"Consider your theme and the type of decorations you want to use, including ornaments and matching ribbons or garlands," said Lizzie, "just like we do each year at Biltmore."
For 2021, Lizzie and her team of talented floral designers chose "Christmas carols" as their theme to inspire the holiday décor in Biltmore House.
"You can find inspiration anywhere," Lizzie noted, "from your interests and hobbies to a color you love or a time period that excites you."
Since the Christmas tree is usually the central element of any holiday décor, Lizzie recommends completing the look of your tree by picking a tree topper and a skirt, collar, or replacement stand such as a galvanized tub or decorative basket that suits your overall theme.
Light up your holiday décor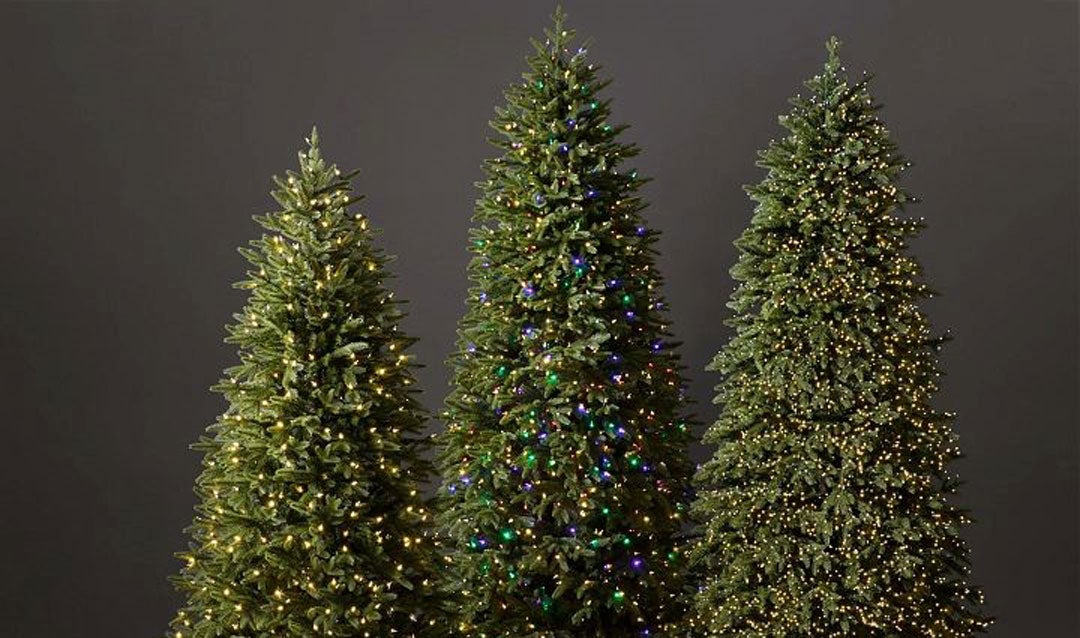 Featured: Silverado Slim Christmas Trees by Balsam Hill
"Pre-lit Christmas trees are a convenient option since they minimize the time you spend setting up," said Jennifer Derry, Balsam Hill's Executive Vice President of Product Merchandising, "and they provide effortless elegance and sparkle to your holiday décor."
Jennifer also noted that you can choose between traditional incandescent lights or energy-efficient LEDs. "Go classic clear, multicolored, or look for pre-lit trees that offer twinkly light shows you can control from your phone," she said.
5 expert tips for staying on track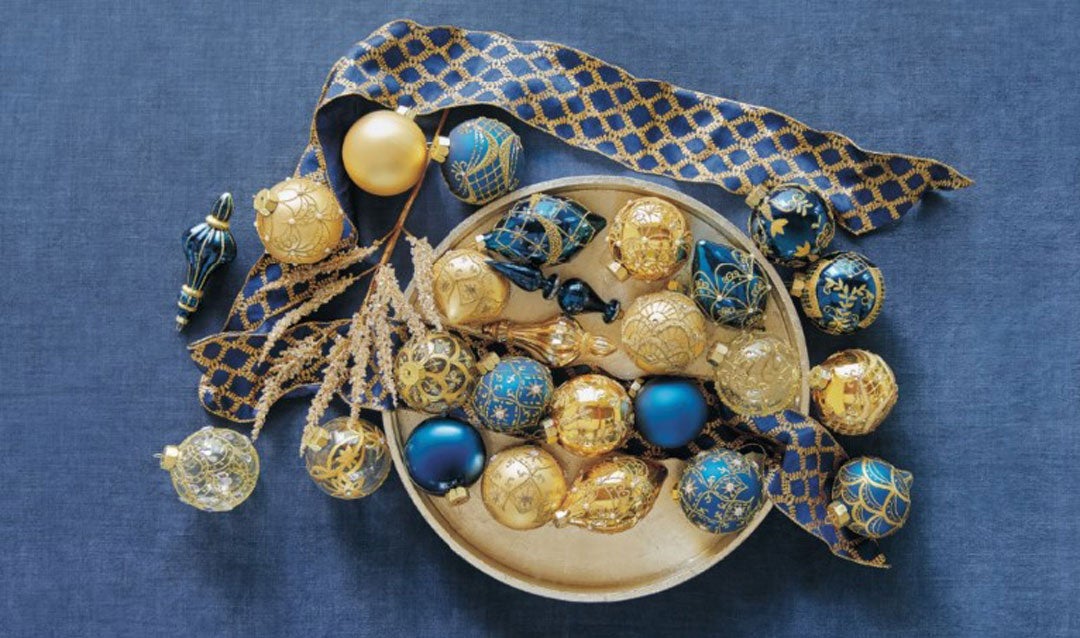 Featured: Biltmore Legacy Sapphire & Gold Ornament Set
Now that you've considered some of the basics of how you'd like to decorate, here's are some tips to help you make the most of your time while creating the perfect holiday mood in your home:
Choose a theme
Start considering a theme as early as three months before Christmas. At Biltmore, we begin planning a year in advance to make sure we're ready for the holiday season in America's Largest Home®!
Make an inventory of your collection
After selecting a theme, list items needed and set a working budget. If you're reusing existing decorations, check their condition and look for any damage. Test light bulbs and repair or replace anything as needed.
Clean up before decorating
It can be tiring to clean and decorate at the same time. If possible, clean the house a day or two before adding holiday décor. This makes the task easier and more enjoyable.
Work with a team
Ask for help from family members and friends to make setting up more manageable. Start with the big tasks first, and leave simpler jobs for last.
Make time for gift wrapping
For a special touch, consider matching your gift wrapping materials with your decorative theme. If you have young children or indoor pets, you may want to wait a day or two before Christmas to lay out the gifts.
Ready…set…decorate!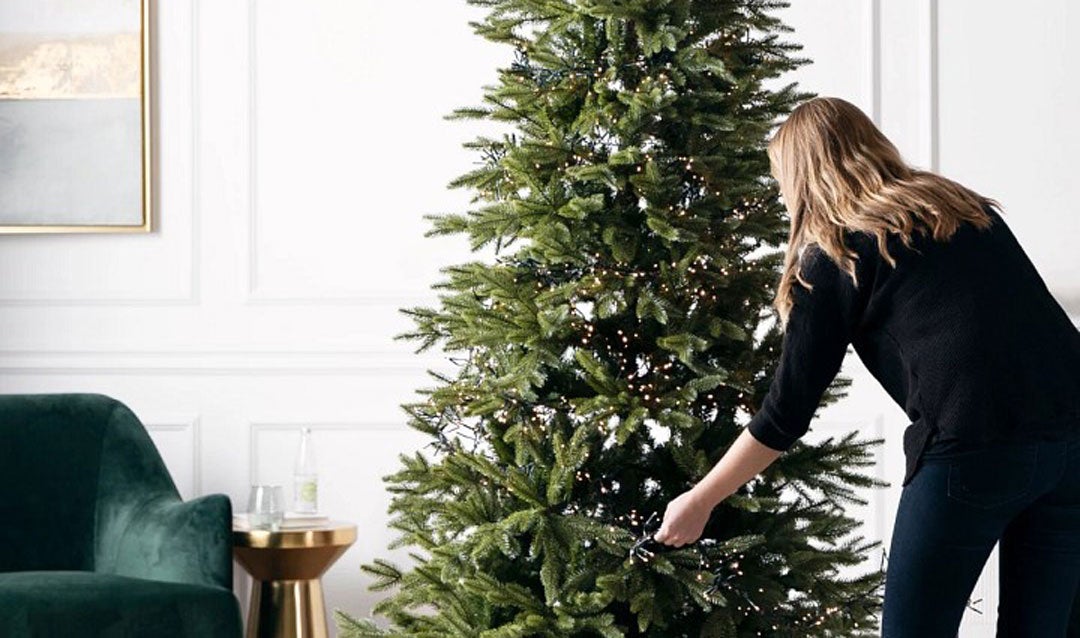 "One of the most important things we do when we begin decorating for Christmas at Biltmore is to properly fluff up the branches of any artificial Christmas trees or greenery before adding decorations," said Lizzie. "It makes a world of difference in how full and natural your display looks."

To prevent dislodging or breaking ornaments, Lizzie suggests working your way down from the top of the tree. Start with those items that need to be hung all the way around your tree, such as light strings, ribbons, and garlands.

Expert Tip: Spread out ornaments in various sections of your tree. Every once in a while, step back to check if everything looks balanced.
Holiday décor ideas to make your mantel merry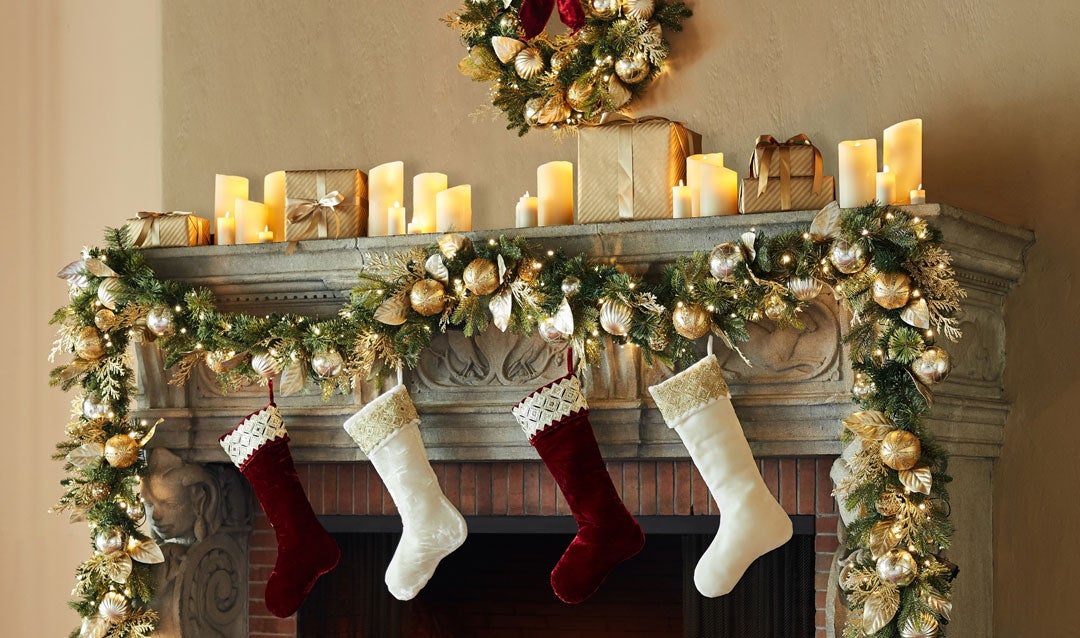 Featured: Biltmore Gilded Stockings
"Once you've decorated your Christmas tree, think about other focal points in the room," said Jennifer. "A wreath above the fireplace mantel draws the eye and immediately establishes a holiday tone."

The addition of garland or greenery softens the architectural details of the mantle and can also enhance family pictures or holiday collectibles you want to highlight in that space.

"One of my favorite holiday touches is to hang a group of stockings on the mantel," Jennifer said. "It creates a merry mood and helps bring out the child-like wonder in all of us!"

Jennifer also suggests creating holiday scenes with tabletop accents like musical snow globes and figurines, noting that console tables also provide nice display areas for flameless candles, greenery, and more.

Expert Tip: Small details matter—they make your holiday décor individual to you and much more meaningful.

Find holiday décor and more!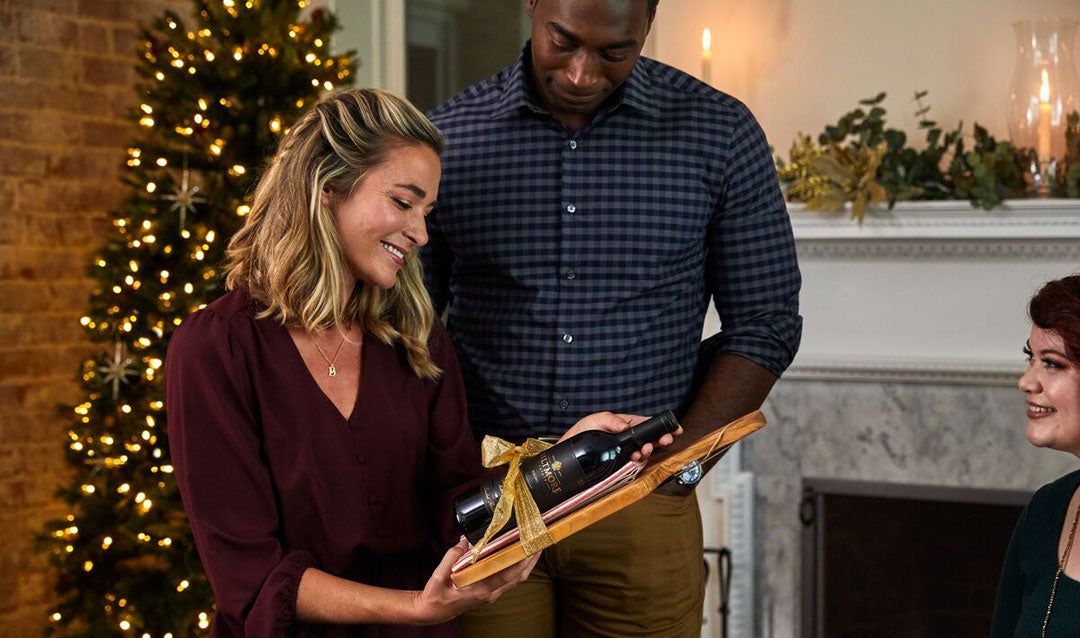 We hope these ideas have helped you prepare for your own holiday decorating.
Look for more holiday décor inspiration throughout the season, plus browse the newest Biltmore Legacy Sapphire & Gold Collection by Balsam Hill featuring ornaments and accessories in glorious jewel tones that are sure to delight!
Find everything you need to celebrate the season, from award-winning wines and gourmet food to jewelry and gifts, in our Seasoned with Cheer holiday hospitality guide.
Featured image: Biltmore Spruce Tree, Biltmore Legacy Sapphire & Gold Ornaments, Ribbon, Tree Skirt