BACK TO BLOG
5 Biltmore-Inspired Tips for Eco-Friendly Christmas Décor
Written By Heather Angel
Posted 10/25/23
Updated 10/25/23
Entertaining
Environmental stewardship is a critical part of Biltmore's mission that dates back to George Vanderbilt's original vision for his country retreat in the mountains of North Carolina. This extends to the actions that our teams take over a century later as they deck the halls of America's Largest Home® with twinkling lights and festive decorations each year for Christmas at Biltmore.
Let's explore a few Biltmore-inspired, eco-friendly Christmas decor tips for decking your halls for the holidays.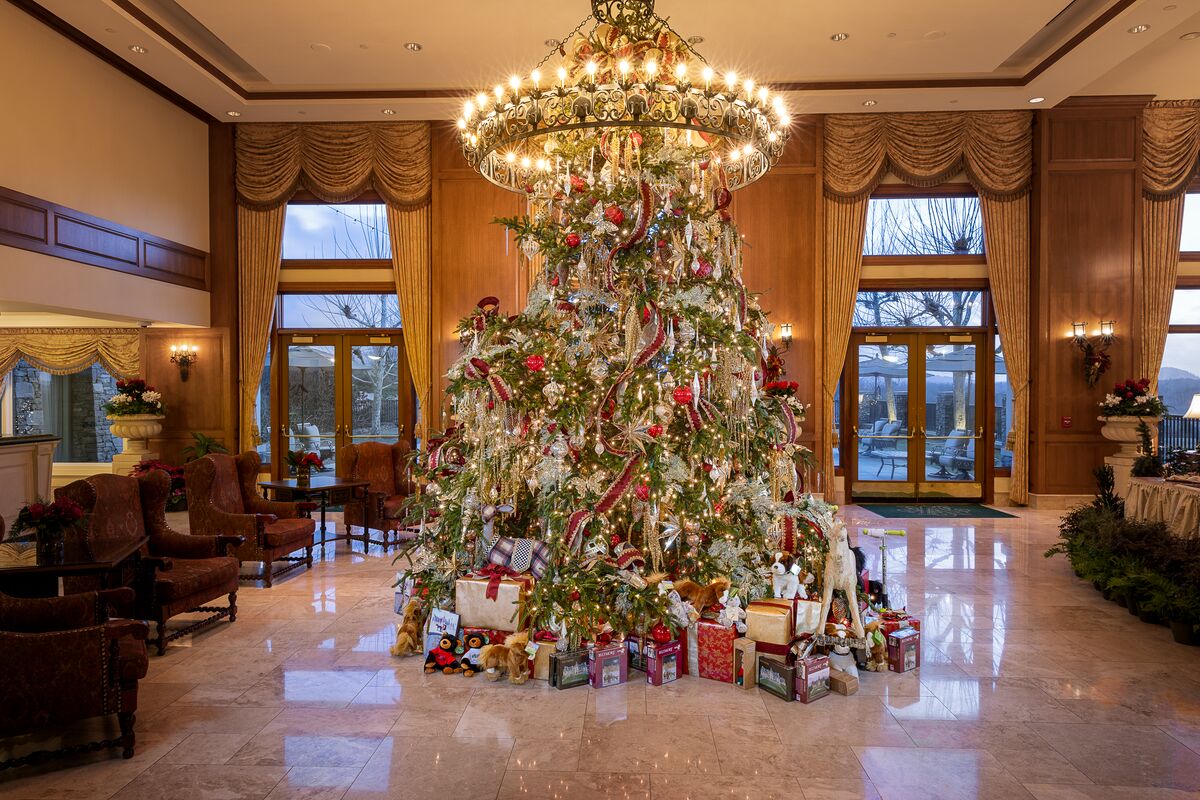 Choose Natural and Low-Impact Christmas Trees
According to experts like The Nature Conservancy, natural-cut Christmas trees are a responsible décor option when farmed sustainably. Biltmore has been sourcing our famous Banquet Hall Christmas tree, front lawn trees, and many other cut trees placed around the estate from a family-owned farm, Andrews Nursery in nearby Newland, North Carolina, for over 40 years.
When your cut Christmas tree is ready to be taken down, don't add it to the landfill! Instead, natural trees can be chipped into mulch for garden beds like we do on Biltmore Estate, composted, donated to local organizations, or even placed outside in wooded areas to serve as a natural habitat for small birds during winter months. Alternatively, you may also consider choosing a potted tree that can be replanted after the holidays or even explore the option of renting a living tree. For those who prefer artificial trees, opt for high-quality models that can be reused for many years.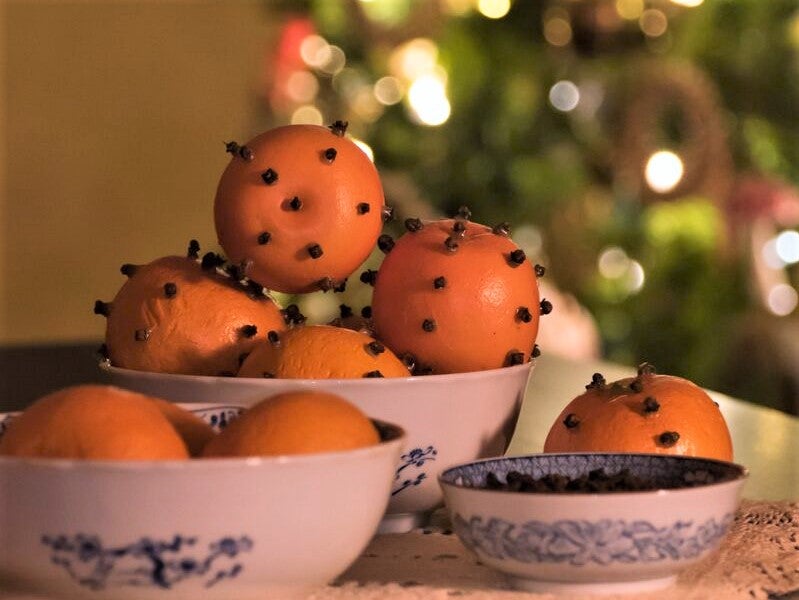 Embrace Nature's Bounty
Bring the beauty of nature indoors by incorporating natural elements into your eco-friendly Christmas decor. Clove-studded oranges, like shown here in the Servant's Dining Hall of Biltmore House in years past, are a classic Christmas decoration that brings a sense of warmth and a lovely scent to your holiday décor. Gather fallen pinecones, twigs, dried flowers, and branches to create unique centerpieces, wreaths, or garlands. Not only will these decorations add a touch of rustic charm, but they will also offer a sustainable alternative to store-bought decorations.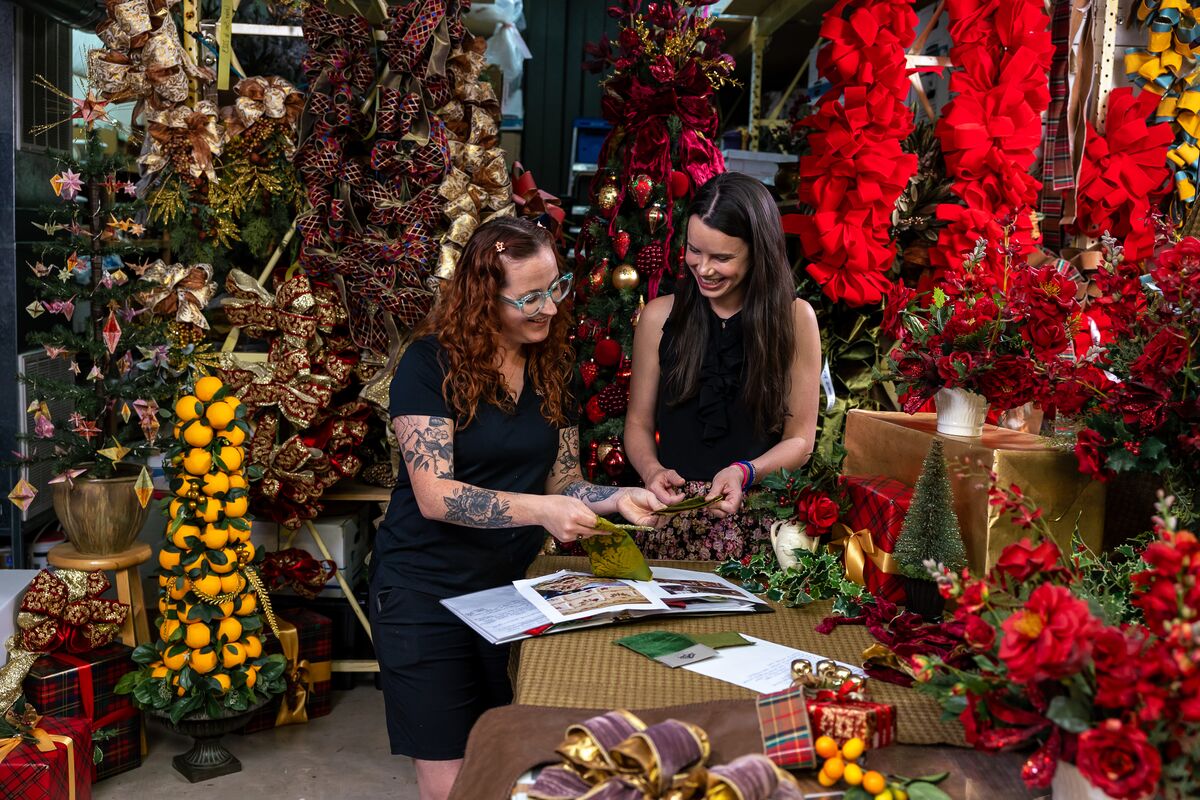 Repurpose and Upcycle
Each year, Biltmore's Floral team repurposes thousands of ornaments, ribbons, and other decorative items for adorning our historic estate for the holidays. Before heading out to buy new ornaments, take a look at what you already have. You might be surprised at how many old ornaments, ribbons, and decorations can be repurposed or upcycled into something new. Get creative by transforming old Christmas cards into gift tags, using scraps of fabric to make unique tree ornaments, or upcycling your Biltmore Wine corks into adorable DIY wine cork reindeer!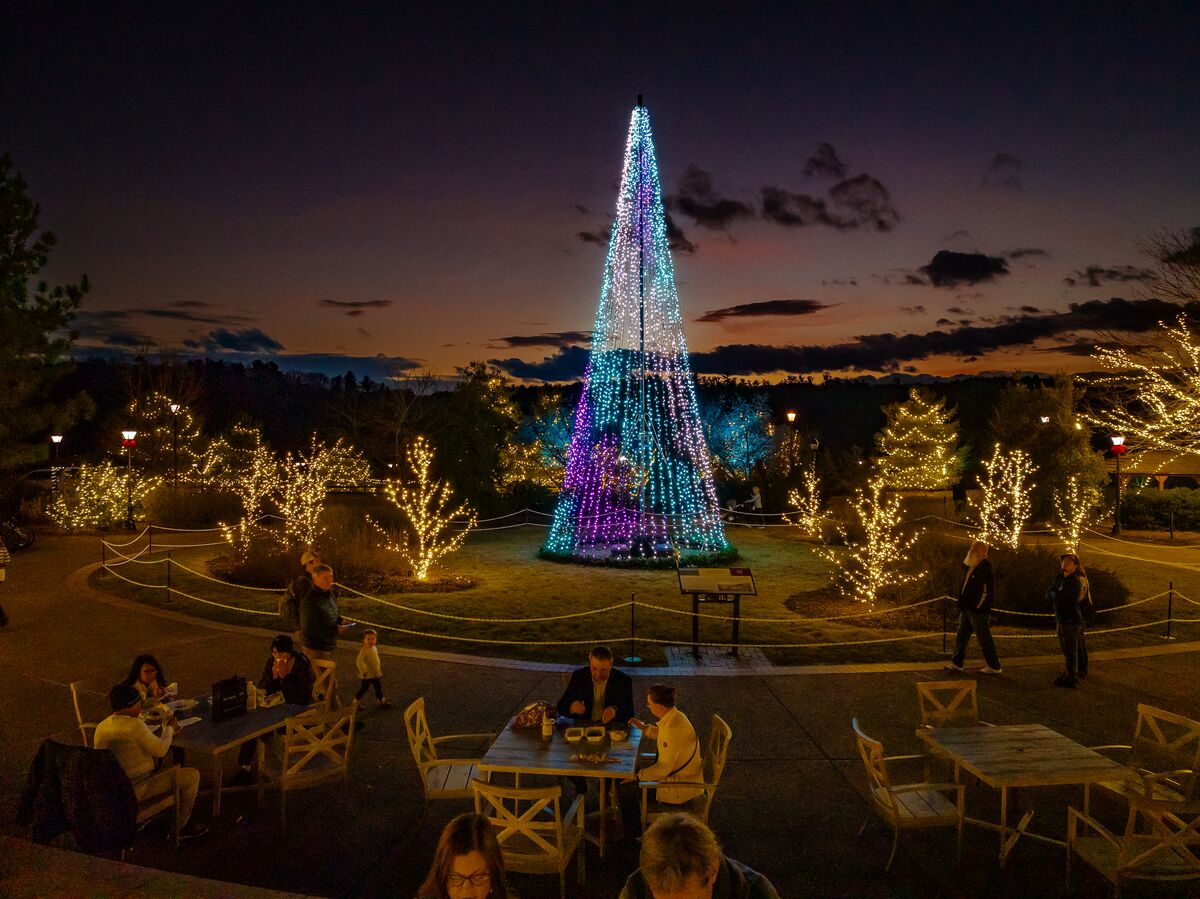 Choose Energy-Efficient Lighting
Instead of traditional incandescent lights, opt for energy-efficient LED lights like we use around Biltmore Estate, including inside Biltmore House, at the Winery, and around Antler Hill Village! LED bulbs consume significantly less electricity and have a longer lifespan, saving you money on your energy bill while reducing your carbon footprint.
Remember to turn off the lights when not in use and consider investing in a timer to avoid unnecessary energy consumption at nighttime.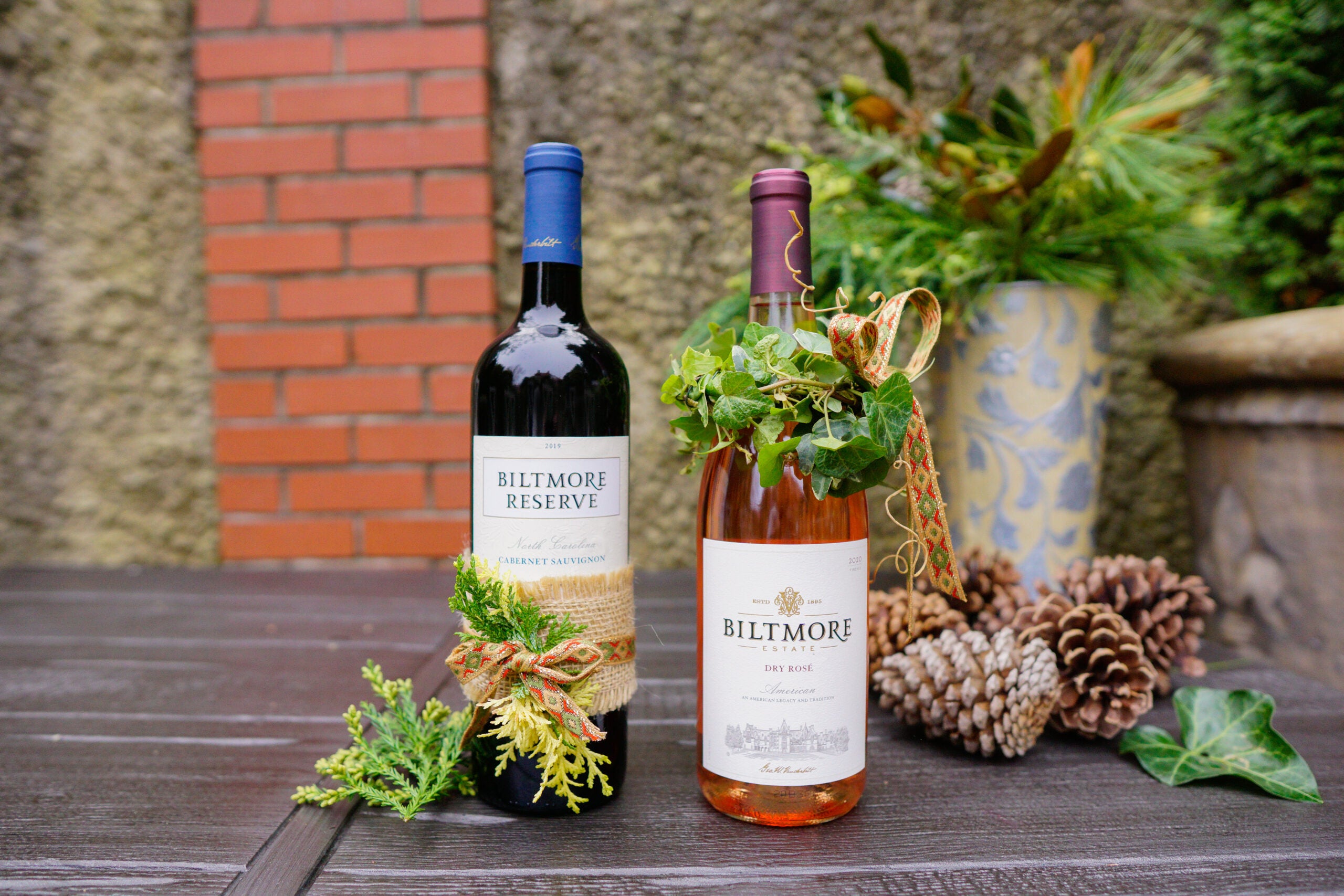 Be Mindful of Packaging
The holiday season often brings an abundance of packaging waste. When buying new decorations, gifts, and wrapping papers, opt for items with minimal packaging or items made from recycled and sustainably sourced materials. Additionally, try to reuse or recycle any packaging you receive, reducing your contribution to the waste stream. For additional guidance on gifting, check out our tips for creative ways to wrap wine bottles for gift-giving!
By making small changes to embrace eco-friendly Christmas decor practices, we can all do our part to create a festive atmosphere that brings joy to our homes while being good stewards of our natural resources.