BACK TO BLOG
Restoration Retrospective: Tyrolean Chimney Room
Written By Judy Ross
Posted 04/15/15
Updated 04/28/23
Estate History
As part of our look back at the extensive renovation project that returned the Louis XV Suite of Biltmore House to its current splendor, let's take a moment to consider the namesake of the Tyrolean Chimney Room: the wonderful tile chimney and mantel.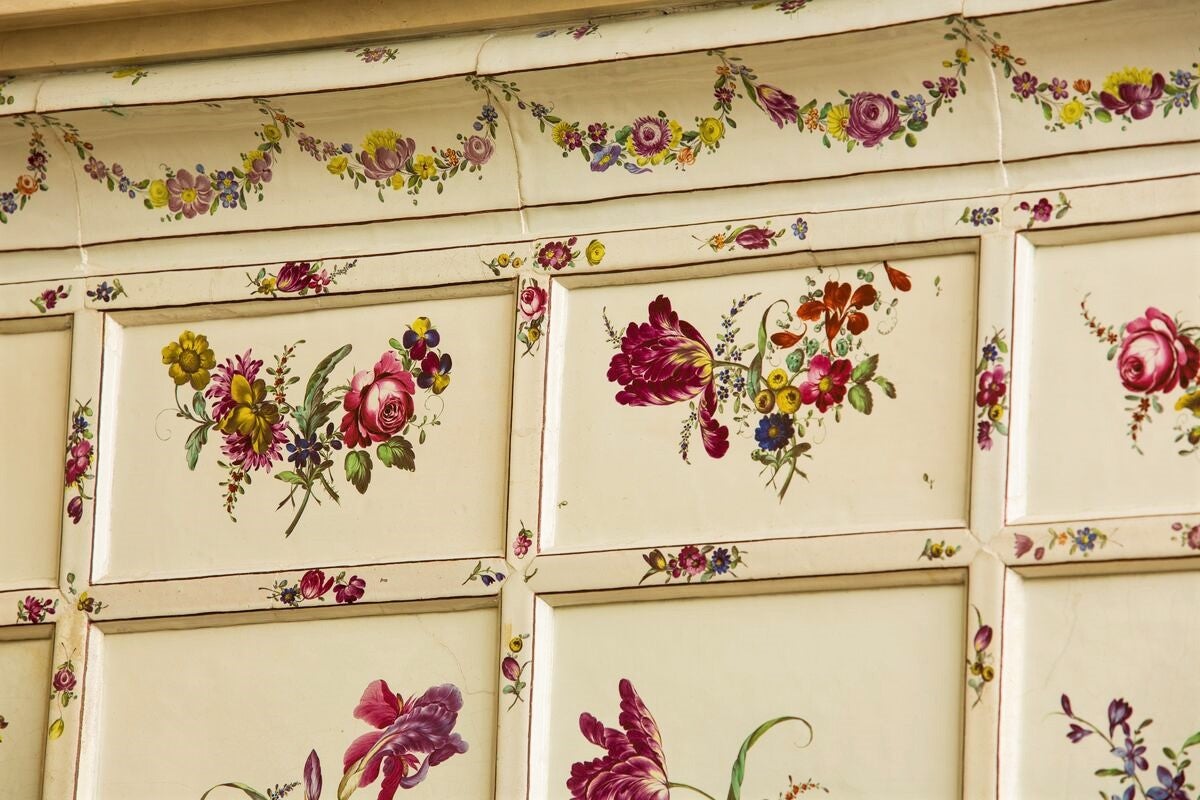 The fireplace over-mantel (its correct name) was constructed from a tile-stove known as a kachelöfen that George Vanderbilt likely purchased in his European travels, possibly in Switzerland. Created in the 18th century, Biltmore's Tyrolean Chimney is made of tin-glazed earthenware tiles hand-painted with exquisite floral designs.
Prior to restoration in 2009, the over-mantel was the focal point of a room used to store beds and frames.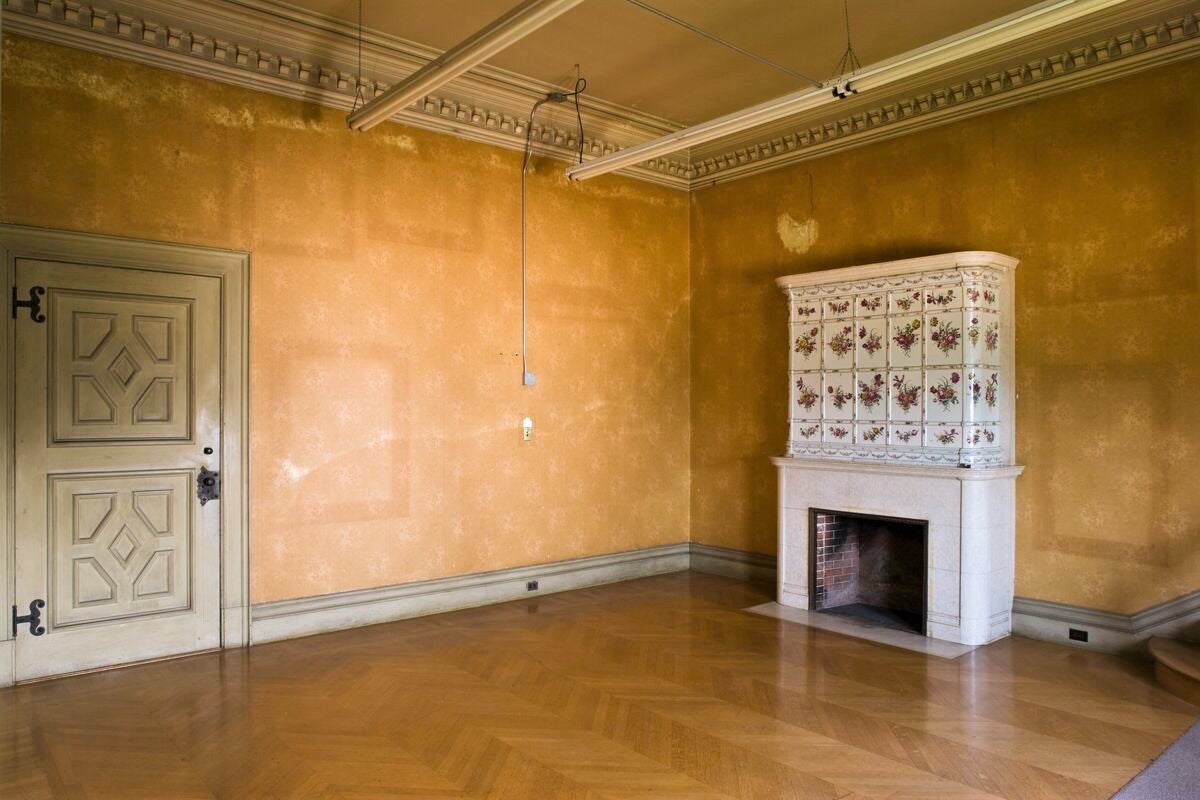 The Museum Services staff worked with Prelle, a company in Lyon, France that specializes in silk fabrics, to exactly reproduce a figured velvet for the window draperies.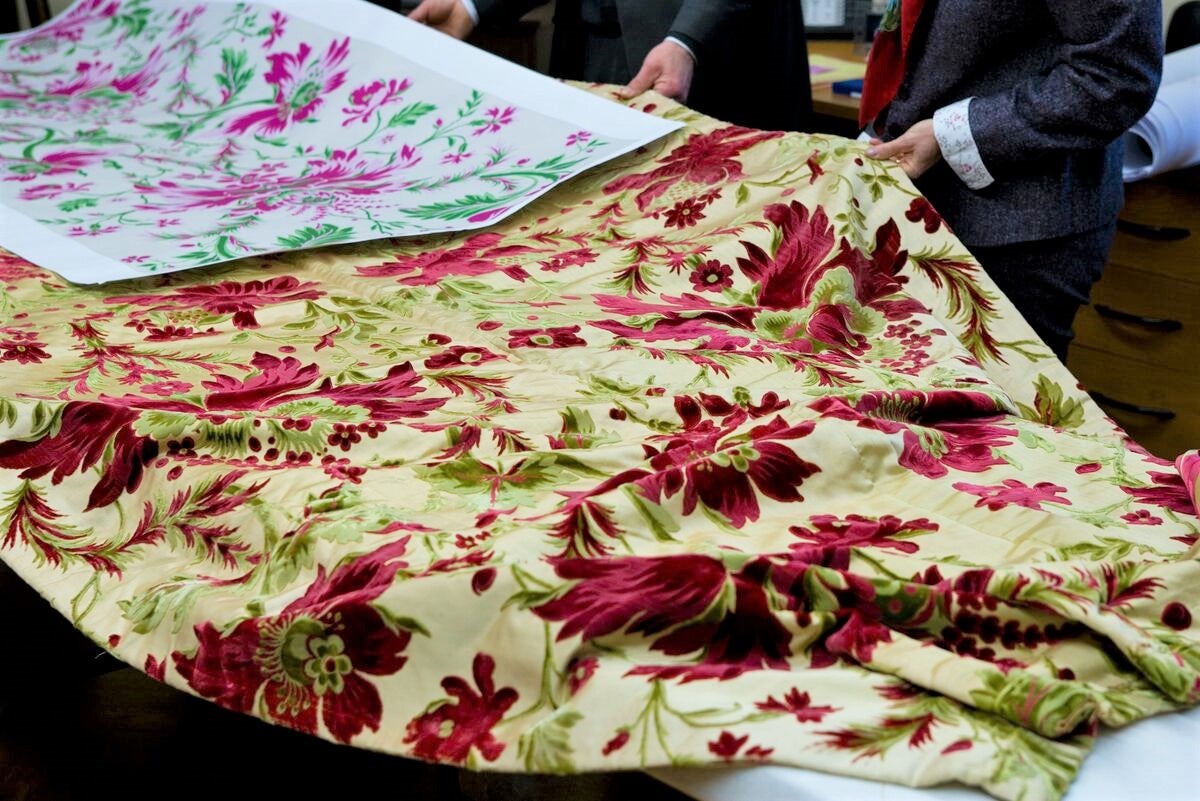 While the tile was in relatively good condition for its age, Biltmore's conservators spent hundreds of hours cleaning and in-painting damaged areas of the over-mantel.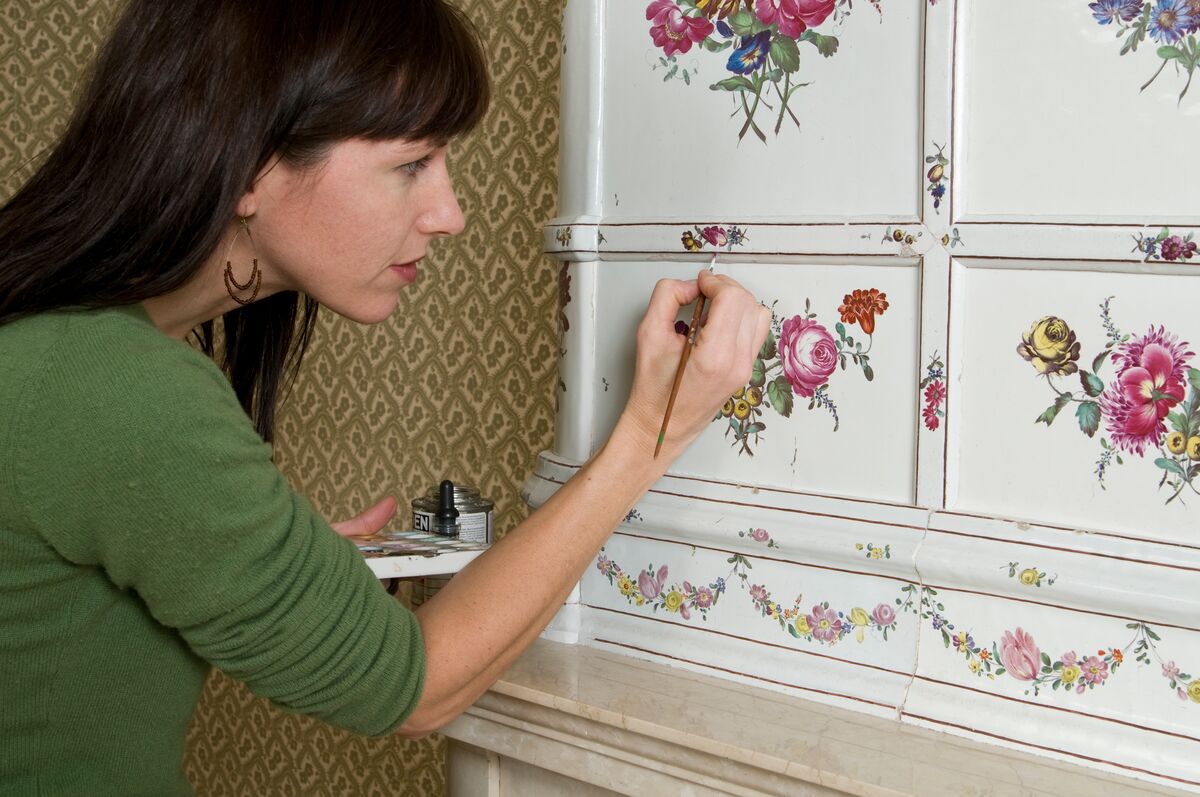 The painstaking work required a combination of conservation experience and artistic ability.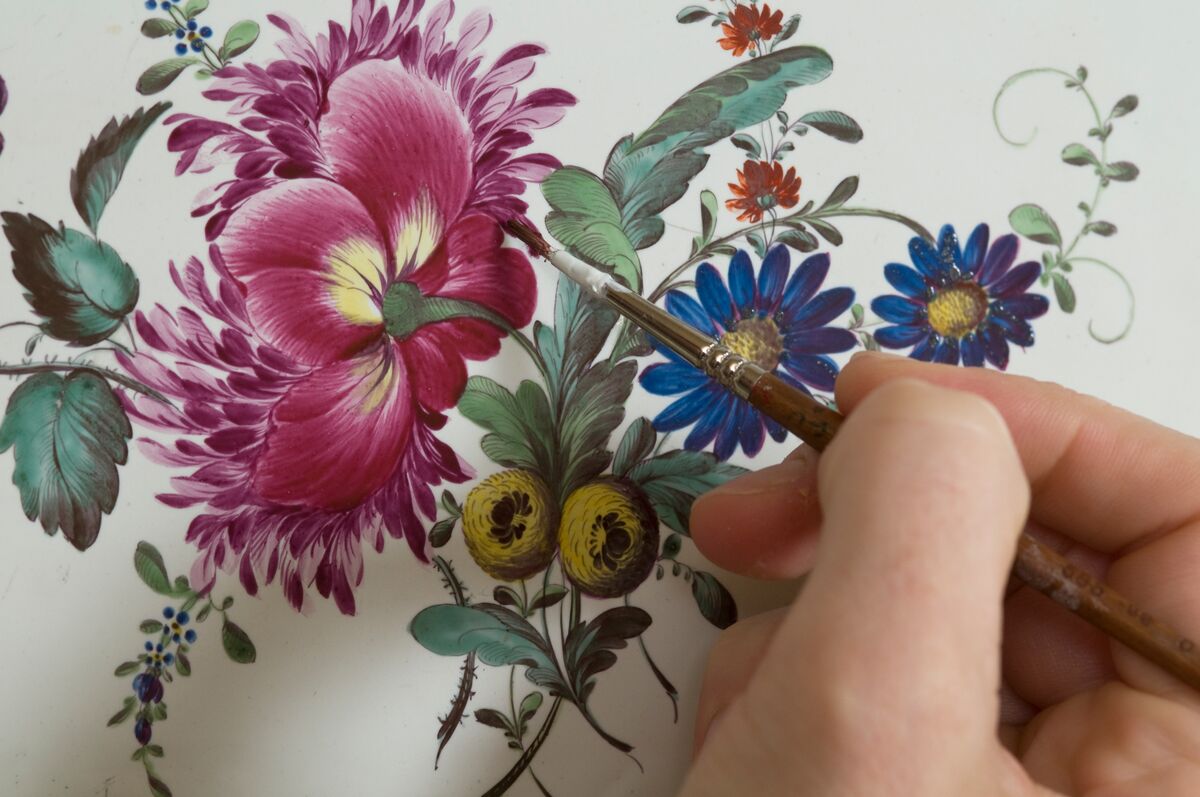 The results show the vivid colors and delicate florals that inspired the room's striking design.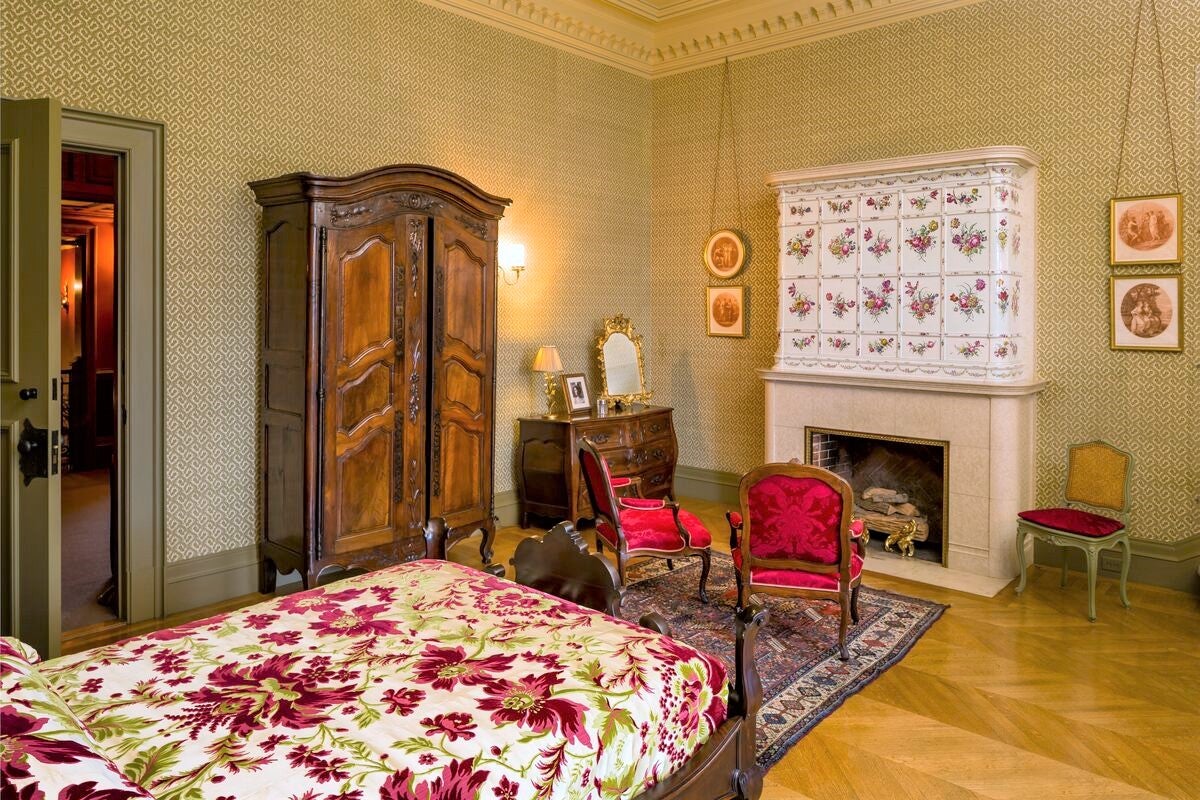 Learn more about the one of Biltmore's largest preservation projects to date: restoring the Louis XV Suite—the grandest guest rooms in Biltmore House.
EXPLORE OUR HISTORY
What was George Vanderbilt's vision for Biltmore? How does the legacy live on today?
GO BACK IN TIME