BACK TO BLOG
Our Sparkling Wines Make New Year's Shine!
Our Wines

11/03/21
Written By Marissa Jamison
Biltmore sparkling wines make New Year's shine–and they're perfect for any other holiday or special occasion!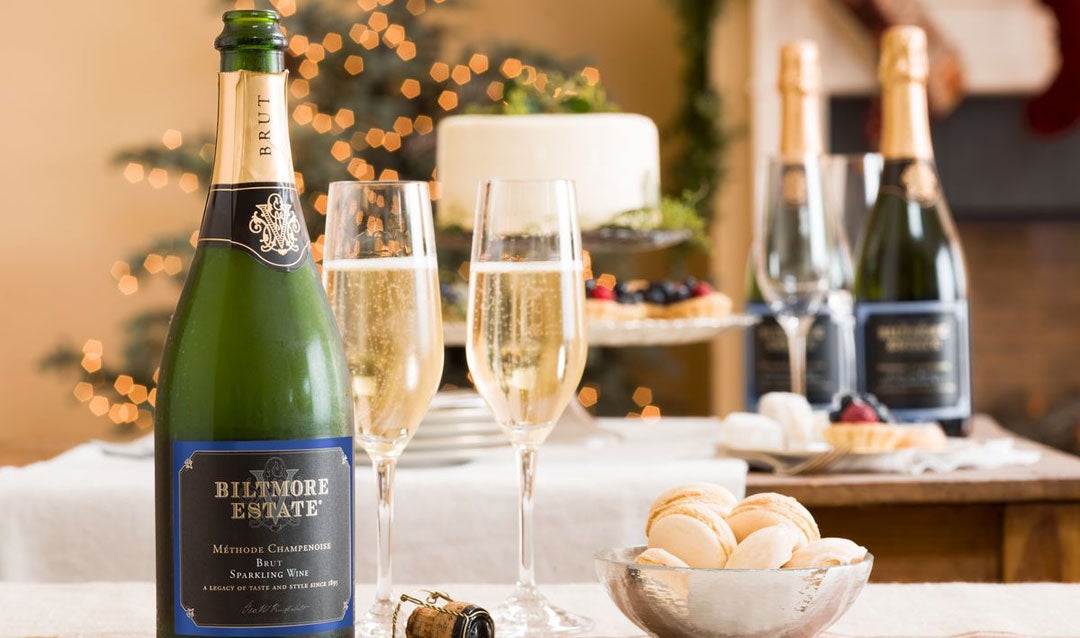 "George and Edith Vanderbilt were known for their hospitality," said Heather Jordan, Director of Wine Marketing. "And when it came to their holiday and New Year's celebrations, they made sure to add even more sparkle, so to speak, for their guests to enjoy while visiting Biltmore."
We love to carry on Vanderbilt family traditions—and create new ones—by adding our sparkling wines to New Year's celebrations along with favorite red, white, and rosé selections from our estate Winery.
Here are Heather's helpful tips for serving and pairing sparkling wines:
Serve sparkling wines like a pro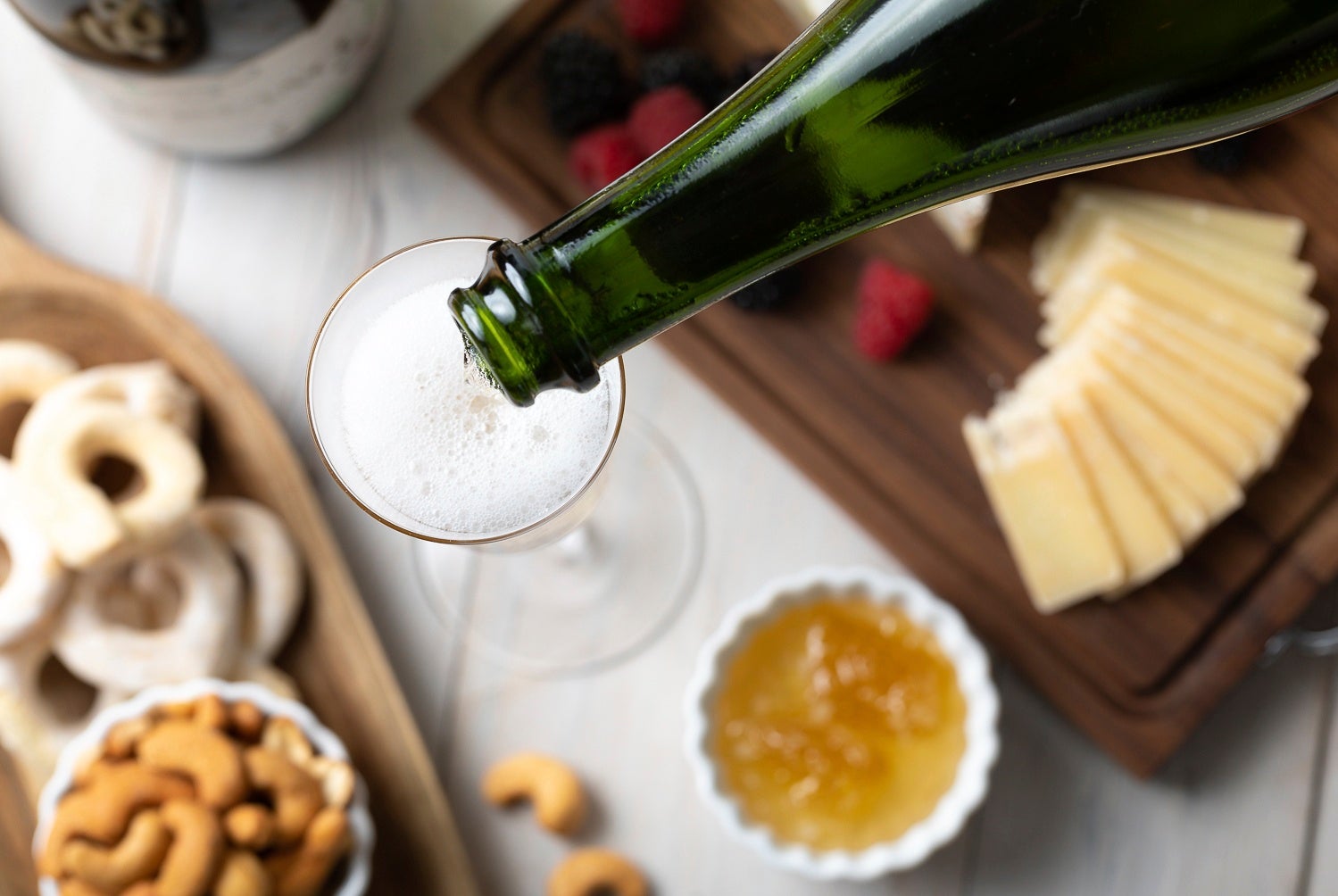 Sparkling wines are best served at 33-40 degrees.
Chill the bottle in the refrigerator prior to opening. The cold temperature helps preserve the bubbles when opening the bottle.
To open sparkling wine, hold the bottle at a 45-degree angle. Loosen the cage and hold the cork. Gently twist the cork until you hear a whisper of a pop.
Holding a towel over the cork when opening will help catch any spills that may occur.
After opening, all sparkling wines begin to lose their bubbles, so it's best to drink them as soon as possible.
Biltmore bubbles add sparkle to any occasion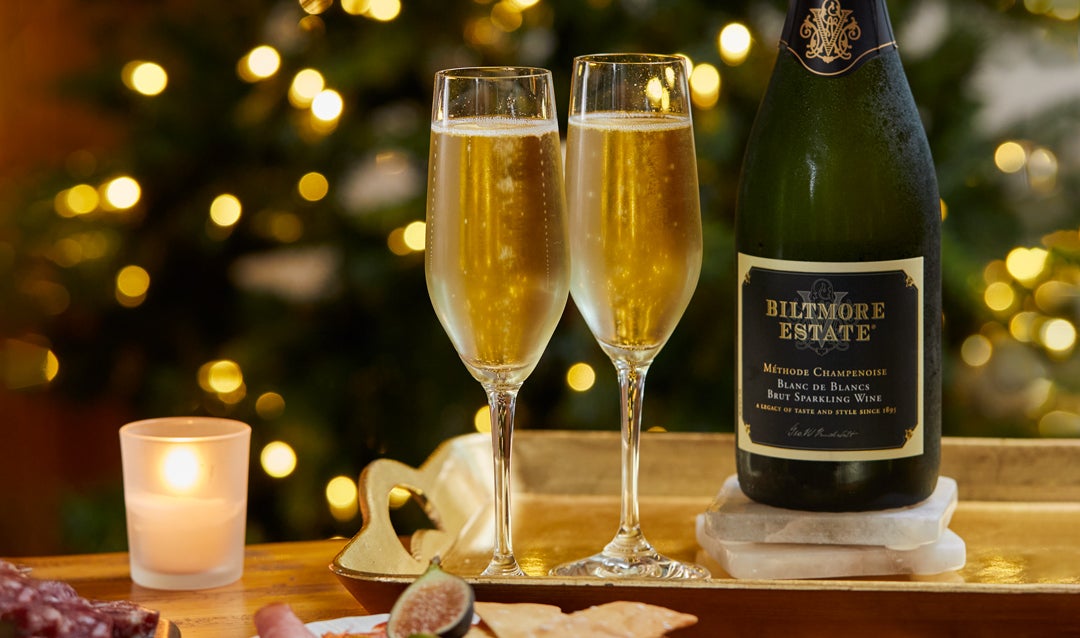 From easy appetizers and classic cocktails to decadent desserts, add extra sparkle to your New Year's celebrations with the exceptional handcrafted bubbles of Biltmore sparkling wines!
Biltmore Estate® Blanc de Blancs: Good acidity and balance are complemented by hints of green apple and pear.

Pairing suggestions: oysters on the half shell, crab, scallops, smoked trout, soft cheeses

Biltmore Estate® Brut: This refreshing blend of Chardonnay and Pinot Noir offers a good balance of strawberry and key lime flavors.

Pairing suggestions: eggs Benedict, caviar, sashimi, scallops
Classic cocktail to toast the New Year: French Rose 75


Pas de Deux® Sec: Semi-sweet and bursting with tiny bubbles, this aromatic wine features the essence of orange blossom and flavors of wild strawberry and lemon.

Pairing suggestions: fresh fruit, chocolate-covered strawberries, crème brulee, pumpkin pie
Decadent dessert to start the year off right: Praline Pumpkin Pie
Stock up on sparkling wines now for your New Year's celebrations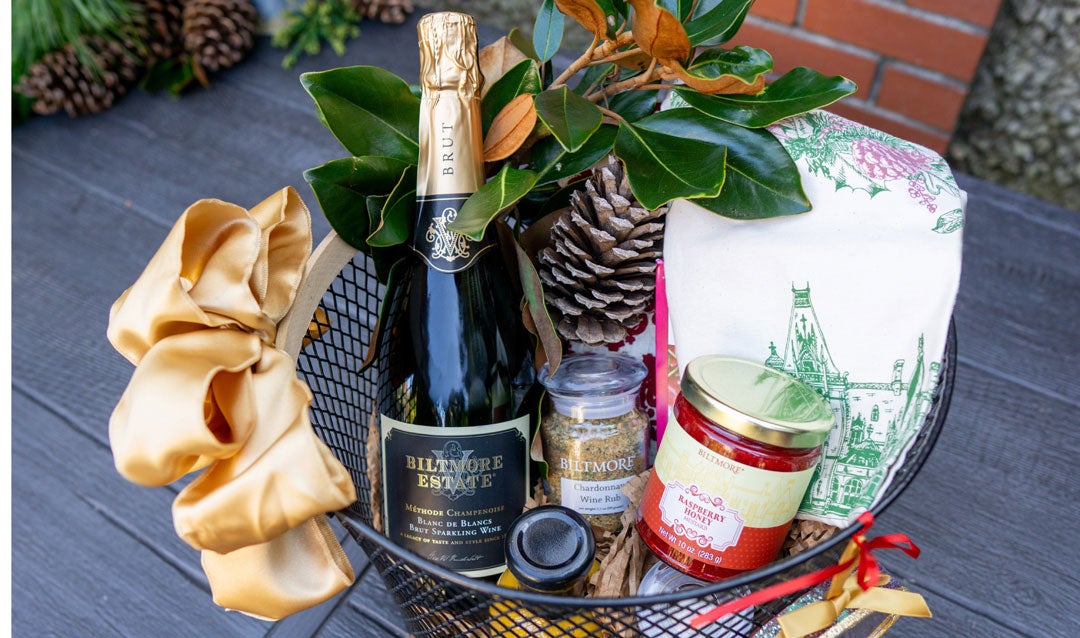 Just in time for New Year's toasts and midnight munching, stock up on all your favorite Biltmore wines and gourmet foods in estate shops and online.