Our test vineyard, located below The Inn on Biltmore Estate®, offers an easy "grape escape!"

Biltmore's main vineyards are planted on the west side of the estate in an area not normally seen by guests. Opportunities to visit them are limited, but you can get a sneak peek at growing grapes by visiting our test vineyard.
Plantings in the test vineyard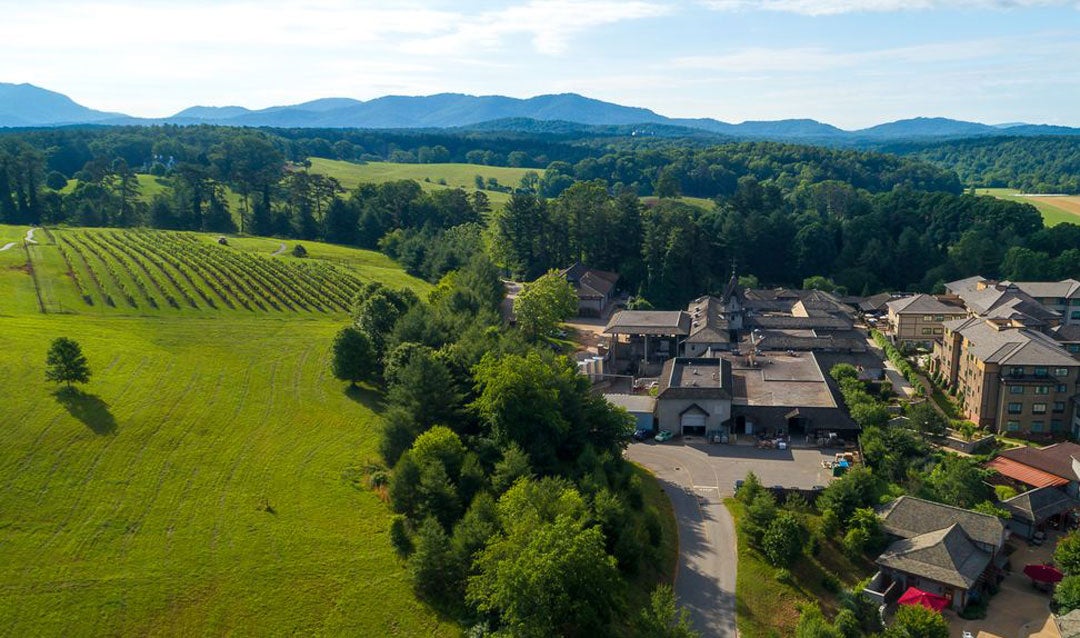 According to Philip Oglesby, Vineyard Supervisor, this small display area was planted by the Vineyard team in 2000 to offer guests at the Winery and The Inn an opportunity to see first-hand how Biltmore wine grapes are grown.
There were two acres of plantings originally, but a small portion was removed to make room for the walking path between The Inn and Winery once The Inn was finished in 2001.
"Cabernet Sauvignon is the grape of choice for the test vineyard because that varietal had already proved hardy in our main vineyards," said Philip. "We have experimented with other varietals like Sauvignon Blanc and Syrah at times to see how a particular grape performed in our climate, but Cabernet Sauvignon is still the primary variety you'll find in this little vineyard."
Discover each season in the test vineyard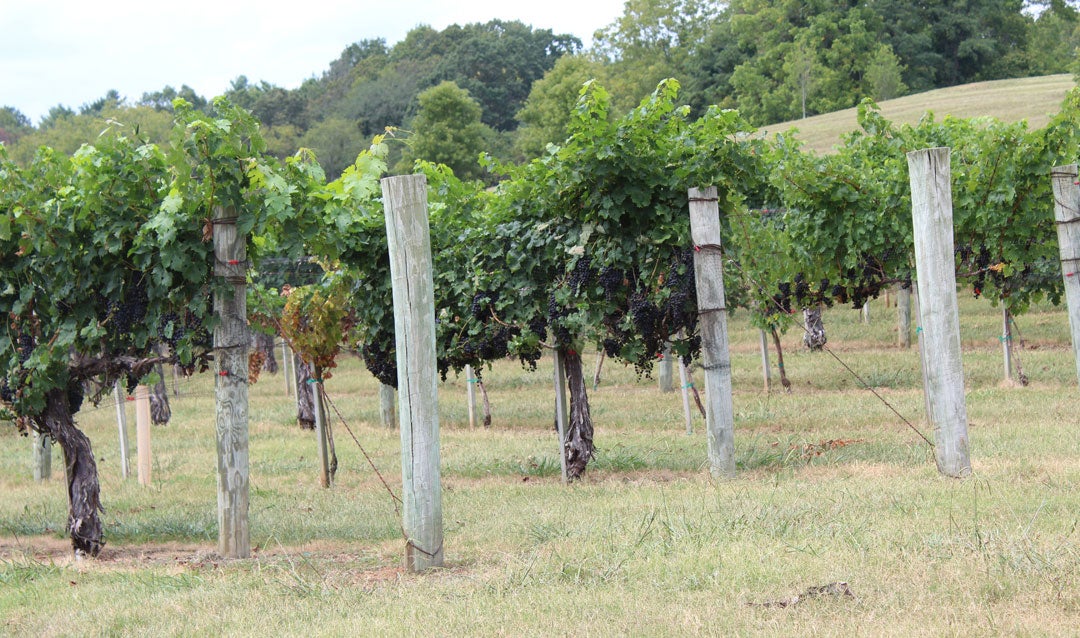 Since the test vineyard was developed, guests have been able to see a small-scale version of the grape-growing process in each season, from caring for the vines in winter to bud break in spring and ripening fruit during the summer.
Each fall, the grapes in this small vineyard are harvested for use in Biltmore wines. It typically takes Philip's harvest crew of approximately 30 people one full day to pick the grapes by hand and bring them down to the crush dock behind the Winery.
Protection from predators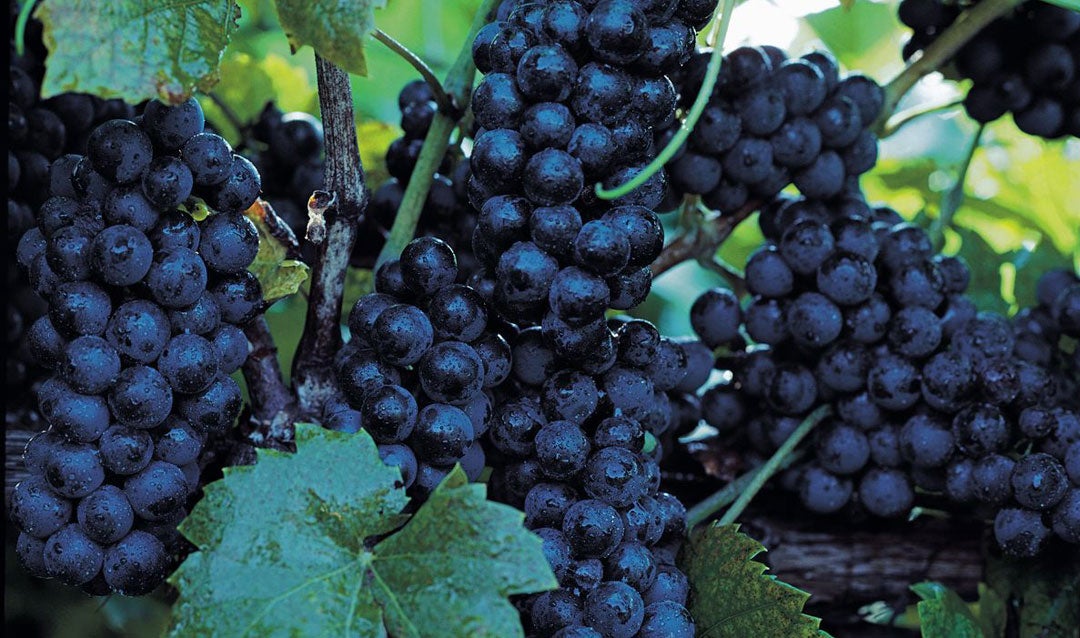 Today's visitors will notice a fence around the vineyard—it was added to keep deer from damaging the plants and fruit. In addition to keeping the deer out, Philip's crew places netting on the vines in August every year to prevent bird damage.
"We have to keep birds—especially robins—out of the vineyard or else we would have nothing left there," said Philip. "Birds aren't usually a big deal for the west side vineyards during most years, and I honestly do not know why they like to pick on the little Test Vineyard so much!"
For the main vineyards on the west side, Philip's team has to contend with damage by geese (and turkeys, to a lesser extent), which can lead to fairly significant crop loss.
"During years when there are fewer wild berries and seeds, I have noticed that smaller birds will also seek out grapes as an alternate food source on the west side, but this is not a frequent problem," said Philip.
Plan your own grape escape now!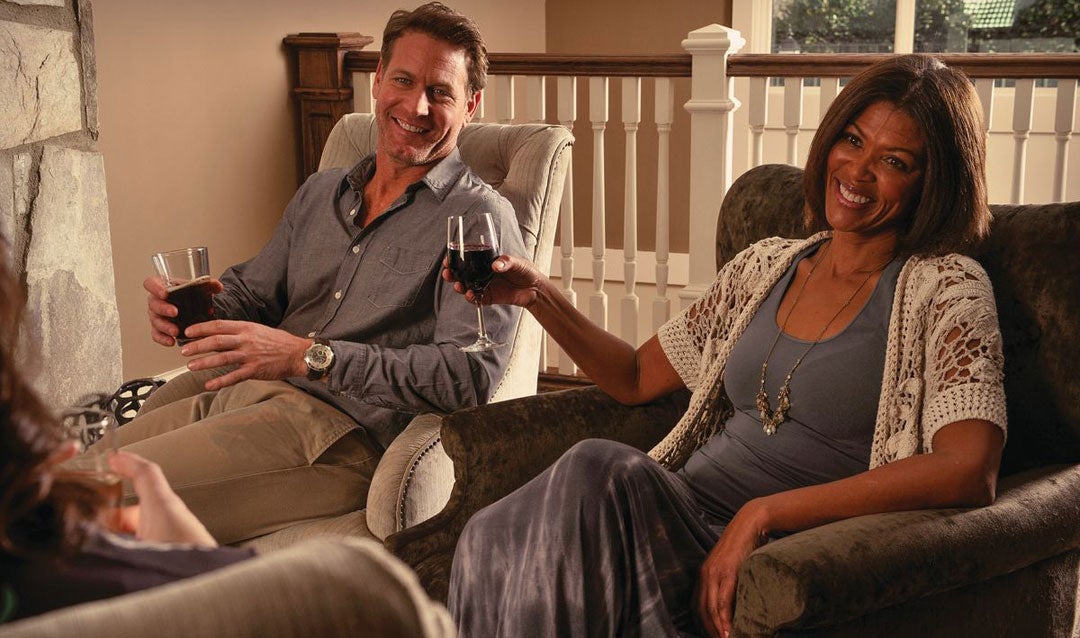 Visit Biltmore Estate in Asheville, NC, and see the test vineyard for yourself. Make it a real "grape escape" with overnight accommodations at The Inn, Village Hotel on Biltmore Estate, or one of our private historic Cottages on Biltmore Estate™.
Featured image: The Inn on Biltmore Estate above the test vineyard